Wine Tours and Tastings in the Loire Valley
By Simona Piccinelli
The Loire Valley is a sinuous strip of vineyards running along the mighty Loire river in the heart of France, from the Massif Central all the way to the Atlantic Ocean. This beautiful region was declared a UNESCO World Heritage site in 2000  thanks to its beautiful landscape, gripping history (since Charles VIII moved here, it has been home to the French aristocracy) and literature (Rabelais, Balzac and Alain Fournier were all born here), lavish chateaux, historic towns and villages. We recently had the chance to go visit the region on site inspection and herewith some notes and photos from our trip.
We took a trip to the wine country to learn about the more than 60 wine appellations (AOC) of the Loire Valley, from Sancerre to Nantes: 7 days, 750 km, 21 wineries, 14 restaurants, from Michelin starred to cozy bistros, 10 chateaux: a tough job, but someone had to do it 🙂
First stop was Sancerre, home of the same named great white wine, the greatest expression of Sauvignon Blanc. The appellation was created in 1936 (for white wine; for reds and rosés then it was later in 1959) and there are fourteen communes eligible for the appellation. One of them is Chavignol, better known for its famed goat cheese (Crottin de Chavignol). Here you can find the Domaine Henri Bourgeois estate. The Bourgeois family has produced wine for 10 generations; today, it is managed and run by the exuberant Mr. Jean Marie Bourgeois, who increased the estate vineyards up to 65 hectares and also launched a new winery in Marlborough, New Zealand (another Sauvignon Blanc hotspot). His detailed attention to the different terroirs can be easily found in all of his Sancerres. One of our favourite wines was La Bourgeoise, made with 50 year old vines.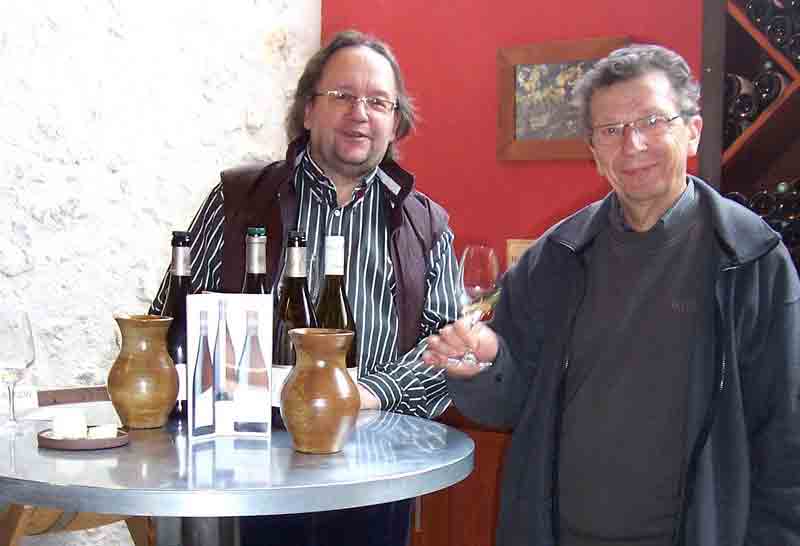 Another very interesting wines estate  in the area is Daniel Chotard , in Crazancy en Sancerre.
After a quick stop in Gien, famous for its ceramics – and in Orléans – liberated from the English by Jeanne d'Arc in 1429 – we arrived in Blois, home town of Louis XII. We enjoyed a nice walk through the mediaeval cobble stoned alleys and a visit to the Blois castle. It is one of the most important castles in Loire Valley and it features 3 different architecture styles, one for each wing built by different kings: gothic for Louis XII, renaissance for François I and baroque for Gaston d'Orléans.
Finally lunch time!!! At Michelin starred «Au Rendez- vous des pêcheurs» owner -chef Christophe Cosme impressed us with pike perch with potatoes, celery and foie gras, paired with Les Veilleurs Blanc produced  by Michel Quenioux at Domaine de Veilloux.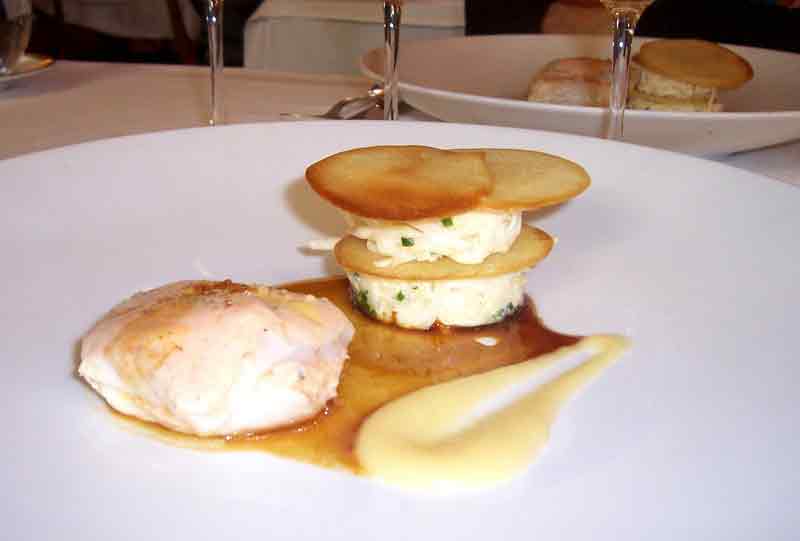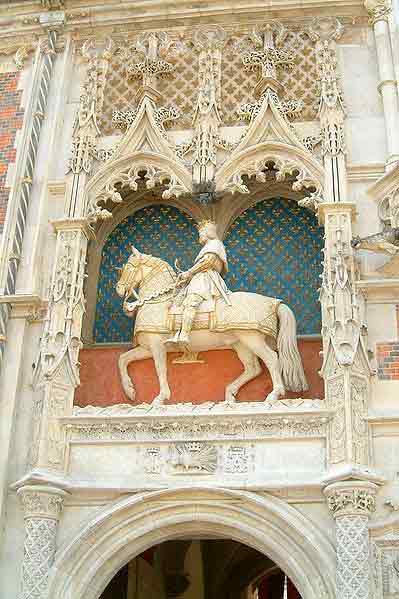 We walked thought many vineyards and visited several wineries in this part of the Touraine and Cheverny appellations and we felt in love with an ancient grape: Romorantin. It is a traditional French white grape, that legend says was introduced to the region by King François I.
We particularly loved Romorantin made by Domaine de Huards and by Henri Marrionet. Domaine de Huards started with 4 hectares in 1950 and now owns 35 hectares thanks to vigneron Michel Gendrier's energy and obstinacy. He produces natural wines, with biodynamic viticulture. So no chemicals at all in the vineyards, no oenological products (except for small doses of sulfites) and the use of natural yeasts in the cellar. We particularly loved the Cuvée François Ier A.O.C. Cour-Cheverny, made with 100% Romorantin grapes, from 50 to 83 years old vines. It has a fresh bouquet, it is rich on the palate and has an excellent balance. Long and elegant after taste.
Henri Marrionet at the is one of the leading wine maker of the region. He loves to work with indigenous grape; in his 47 hectares he planted Gamay (and also a lost variety such as Gamay de Bouze) and Cot (known also as Malbec) as the main red varieties; and then Sauvignon Blanc, Chenin Blanc and Romorantin for the white ones. He planted also some ungrafted vines. His wife and daughter-in-law were excellent hosts, we spent a very delightful and interesting afternoon, walking in the vineyards, talking about their vineyard management and wine making philosophy and tasting their wine range.  We were fascinated by Cepages Oubliés 2008 (100% Gamay de Bouze), Vinifera (ungrafted Cot) and Provignage 2005 (100% Romorantin from pre-philloxera vines).
Our home for these days was Domaine Hauts de Loire, a hunting lodge built in 1860, in the middle of a forest with a private lake. It has a 2 Michelin starred restaurant, run by chef Rémy Giraud, who pampered us with his amazing cuisine and his impressive wine list. We really enjoyed the Veille Vigne 1998 Chateau Gaillard.