Ireland is truly one of Europe's most beautiful countries with miles of virgin countryside, pristine coastline, charming fishing villages and quaint hamlets.
While there are dozens of great little villages, we of course have our favorites. Herewith, enjoy reading about some of the Most Beautiful Villages of Ireland…
ADARE
Adare in Co. Limerick has long been regarded by many as Ireland's prettiest village. Originally belonging to the Fitzgeralds its present manicured gardens and thatched cottages owe themselves more to the Earls of Dunraven who restored the village in the early 1800s after having almost been completely destroyed due to the numerous battles which took place there during the 16th century wars. Many of the thatched dwellings dotted around the village were once workers' lodgings which have recently been converted into cosy little cafes and restaurants with "The Inn Between" probably being the most popular.
However this quaint little village is not only well-loved for being as picturesque as a painting, there is also plenty to see and do. Nearby stands the award winning 5 star Adare Manor with a championship golf course, top class equestrian centre, luxurious spa, fine-dining eateries, immaculately sculpted gardens and two evocative ruins all housed within its 900 hectare parkland. Around the village 13th-15th century priories, abbeys and castles have been well-preserved and are definitely worth a visit. Of particular interest is the Foynes Flying Boat Museum which educates the visitor about the strategic position of the Shannon region when flying was still in its infancy during the 1920s and 1930s. Vintage cars can also be hired to experience the thrill of taking in the beautiful surrounding countryside in pure style and elegance.
ARDARA
The attractive village of Ardara is renowned as the weaving capital of Donegal with tweed shops and woollen mills abound.  Settled in a cove along the rugged coastline, the fine sandy strands and spectacular seascapes are the perfect backdrop for the awe-inspiring sunsets which can only be found on the west coast of Ireland. Looking out to sea from this pretty, unspoilt hamlet, it is easy to understand why so many Irish songs are filled with heartache at having to leave these beautiful shores.
Nothing could be more pleasing to the senses than a leisurely drive along the scenic route from Ardara to Glencolumbkille over Glengesh Pass, a wild and deserted landscape of glens, moors and lakes. Ireland is famous for its hospitality but the people of County Donegal go that extra mile. Cosy Nancy's bar in the centre of Ardara is famous for its sumptuous house chowder, heart-warming Irish coffee, an exceptional pint of Guinness and intimate traditional music sessions. If you want to experience "real Ireland" we highly recommend Ardara and if you happen to be in the county at the end of August, do not miss the three-day Donegal Food Festival in Donegal town.
ARDGLASS
Most visitors to Northern Ireland head straight to the Antrim Coast however the rest of the country has plenty to offer those who prefer to stay off the beaten track. Overlooking the Irish Sea, Ardglass has been a fishing village for millennia which today produces some of the best herring in the country. The peninsula surrounding the village is just as picturesque and the Mountains of Mourne and the Mourne Coast to the south and Stragford Lough to the north are simply stunning.
Ardglass has been associated with St.Patrick and it was already a well-established port when the Anglo-Norman invader John de Courcey established his headquarters just a few miles away in Downpatrick taking advantage of the easy to defend harbour which was a must in those days of constant conflict. It then became an important port for the London Trading Company during King Henry VIII's reign and later came under the ownership of the Fitzgeralds, Earls of Kildare. The Earls went on to build Ardglass Castle where the golf club house now resides and which offers a fine-dining eatery; a great place to savour and sample the local produce. For more casual but equally impressive dining, historical and award-winning Curran's Bar offers a variety of tantalising dishes including Fresh Ardglass Garlic Prawns, Natural Smoked Haddock, seafood platters and succulent steaks.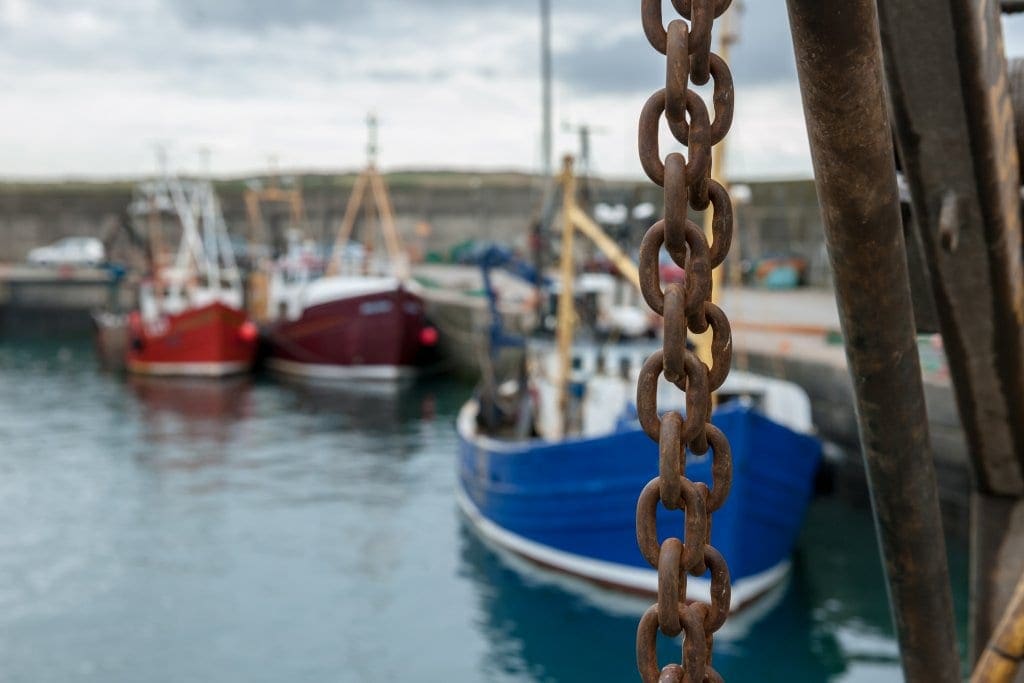 ENNISKERRY
Enniskerry located just south of Dublin is also known as the gateway to Wicklow. This picture-postcard Victorian village is the perfect starting point for any tour of "The Garden County". Nestled in the foothills of the Sugarloaf Mountain, Enniskerry was once part of the Powerscourt Estate and was developed to house the various tenants that worked there. Now it is a very popular little village full of craft-shops, cafes, pubs and art galleries with a pretty clock tower and triangular market square at its centre.
Nature lovers can't fail to be impressed by what is on offer in and around the hub of Enniskerry. Powerscourt Estate is a gorgeous Palladian style villa which is open to the public all year round and has some of the most spectacular gardens to be found in the whole country. Also within the grounds the magnificent Ritz Carlton hotel is located as well as an extensive golf course. Next door is Powerscourt Waterfall, the highest in Ireland, surrounded by lush parkland and home to a herd of Sika deer. Just a few miles away lies the intriguing and somewhat haunting scenery of The Sally Gap. Stark, dramatic and isolated it is hard to imagine that this remote bog-scape is situated on the outskirts of the capital. For "craic agus ceol" head to Johnnie Fox's, the highest pub in Ireland, which offers a delightfully traditional ambience, decent steaks and seafood and a Riverdance style Hooley night.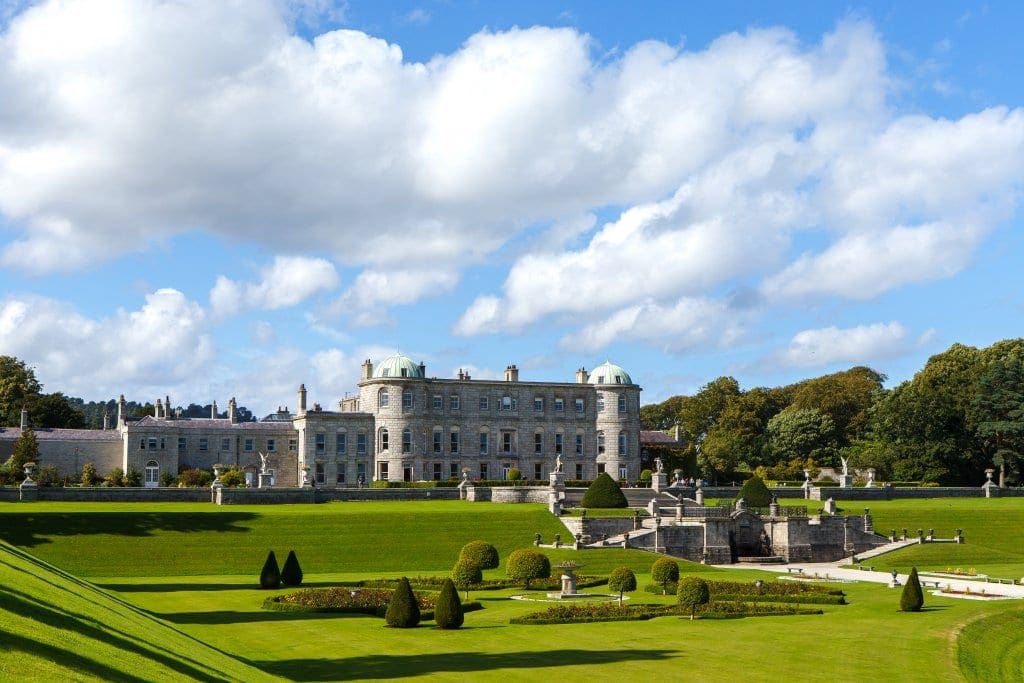 INISTIOGE
Charming and extremely romantic, Inistioge, in County Kilkenny has been the setting for many films due to its quaint village feel,  18th century houses, tree-lined square and superb hillside scenery. In fact Mia Farrow claims it is her favourite place in Ireland. Lying in the Nore Valley at the foothills of the imposing Woodstock Estate, Inistoige is a very popular romantic getaway for a lot of Irish couples. The village was originally a Viking settlement and is steeped in history. Above the river are the remains of a Bailey castle and a Norman motte.
County Kilkenny is not only well-renowned for its ale of the same name, there are some cracking restaurants, cafes and farmer's markets in the county too. In Inistioge try The Motte, an 18th century lodge run by award-winning chef Rodney Doyle offering a very interesting menu consisting of local fish, wild game and beef. The Motte also organises cookery courses too.
There are many beautiful, easily accessible paths in and around the village to wander along and enjoy the relaxing atmosphere. Meander along the wide and hypnotic river, explore the splendid gardens and forests at Woodstock Estate or take a picnic to the riverbank beside the gorgeous 10 arched bridge spanning the River Nore.  Anyone looking to ignite a spark or rekindle an old flame cannot help but be seduced by the charms of Inistioge!
KENMARE
Picturesque Kenmare ("Little Nest") on the Ring of Kerry and at the mouth of the River Sheen was founded by Cromwell's surveyor general in 1670, an extremely important period in Ireland's history. Later in 1775 it was his descendent, the first Marquess of Landsdowne who commissioned the neat stone facades and decorative plasterwork on display today. During the time of the Potato Famine, nuns from St. Clare's convent introduced lacemaking as a means for local girls to make a small living and Kenmare is now renowned for its intricate designs and traditional lace.
Kenmare is surrounded by breath-taking hills and mountains not to mention the infamous Killarney National Park with Ireland's highest peak, Carrantuohill rising majestically to the north.
The village is an excellent base for exploring the Ring of Kerry and the Beara Penninsula and is brimming with gourmet eateries. Kenmare Bay salmon, succulent local lamb and beef, creamy dairy produce and artisan breads, pastries and preserves are just some of the delicious delicacies to be found in and around Kenmare. For fine-dining in stunning surroundings the Sheen Falls hotel nestled in amongst woodland and waterfalls is very popular and for elegant seasonal produce in the heart of Kenmare, Packies Restaurant is also a must.  The luxurious Park Hotel then has a delicious lakefront setting, a fab spa and has the best whiskey sommelier in Ireland. When it comes to enjoyable activities, sightseeing, cruising on the bay or indulging in gourmet cuisine, Kenmare does not disappoint.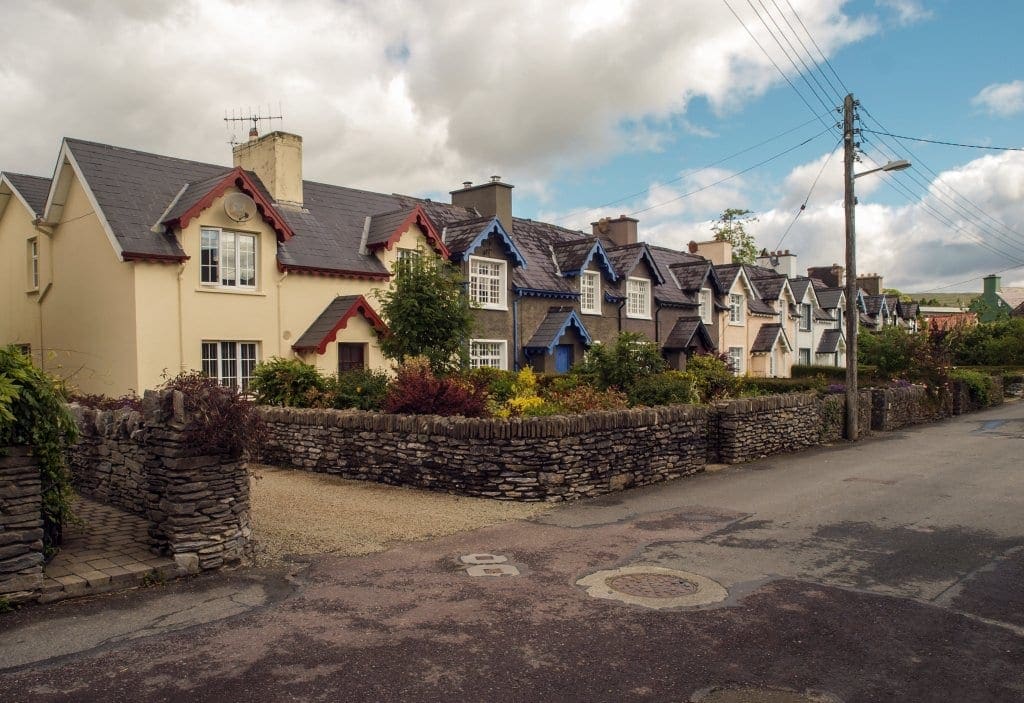 KILMORE QUAY
Kilmore Quay is a tiny fishing village with a bustling seaport in County Wexford. Quintessential white-washed, thatched cottages line the streets and look out over a sandy beach to the Saltee Islands, Ireland's largest bird colony. Trips can be made out to the privately owned islands during fine weather from the village and there is also an interesting maritime museum on a lightship moored in the harbour. Within walking distance of the village is Ballyteigue Burrow nature reserve, a beautiful sand-dune system perfect for a leisurely stroll on a fine afternoon.
Life in Kilmore Quay revolves around the sea with angling and diving playing a prominent role in the locality.  For foodies there is a bountiful array of seafood including mackerel, bass, cod, bream, Pollock and skate and a seafood festival is held here every summer with fresh fish on offer every day, family activities and lots of live music. At other times of the year, the best place to indulge your love of fresh seafood is at The Silver Fox seafood restaurant where a vast variety of delicious and reasonably priced fresh fish dishes are yours for the taking.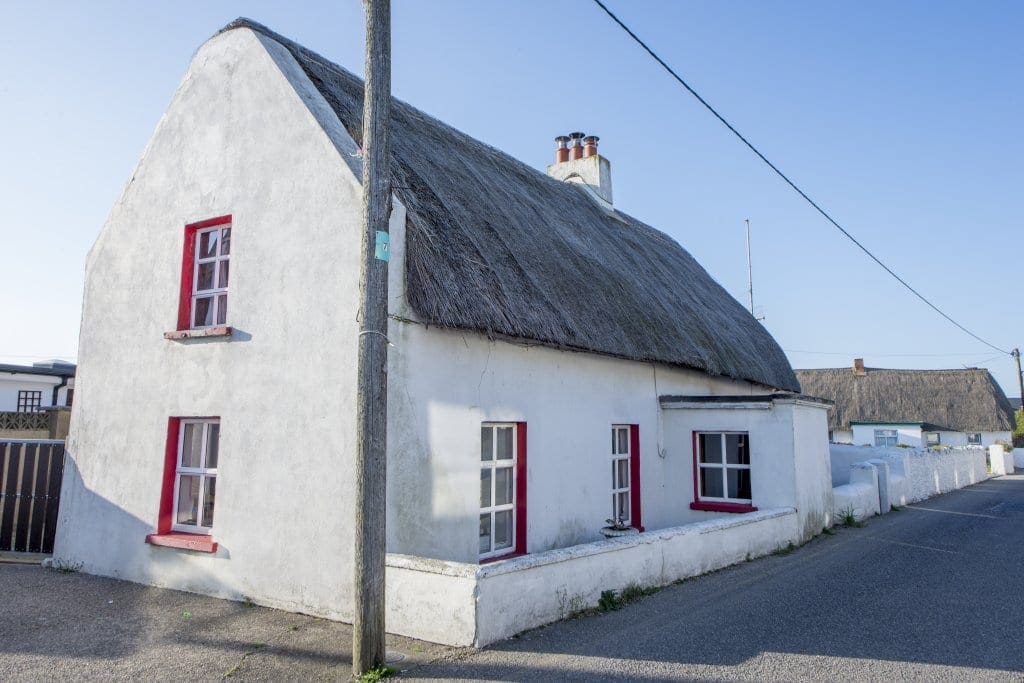 KINSALE
"Gourmet Capital of Ireland" probably says all a serious foodie needs to know about the pretty town of Kinsale in west Cork. Located on one of Ireland's most beautiful rivieras, Kinsale has featured prominently in history since the 1300s. In 1601 a British victory against Irish and Spanish allies in the Battle of Kinsale led to the exodus of Irish royalty known as the Flights of the Earls. Many glorious cliff-tops are dotted along this coast and just south of the town lies The Old Head of Kinsale where a ruined castle looks out to where the Lusitania was sunk by a German submarine in 1915. Steeped in history it may be, however these days Kinsale is internationally renowned for its gourmet fare.
The multitude of eateries offer local produce in various guises and the town hosts the annual Bollinger Food Festival in October which attracts visitors from far and wide. County Cork truly is a haven for gastronomes of all types. From Murphy's brewery (main competitor of Guinness), the Jameson Heritage Centre, Clonakilty black pudding, the outstanding smokehouses of Frank Hederman in Cobh and Anthony's Ummera in Timoleague to a variety of superb cheeses like Gubbeen and Ardagh Castle. Competition is so stiff in Kinsale that the majority of its dining establishments are of the highest calibre; the fun part is indulging in as many delicious experiences as possible and choosing your own personal favourite! Having said that, we do recommend at least one meal at the legendary seafood restaurant called Fishy Fishy; an institution in this haven of fine food.