Italian New Year Celebrations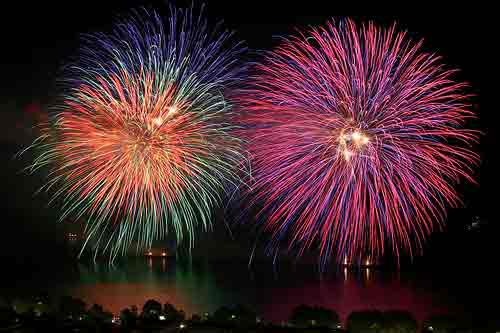 Italians have some fantastic New Year's Eve celebrations and events on New Year's Day. A few years back we outlined some of our favorite traditions for the Anno Nuovo here.
And we thought we would add some other fun legends, quirks and ways to celebrate this time of year in Italy:
Wear red underwear on New year's Eve and then throw it away the day after
Fireworks at midnight Dec 31st  (all over Italy, but ESPECIALLY in Campania)
On the morning of Jan 1, if the first person you see is of the opposite sex (family excluded, then you will be graced with good luck
The same goes if you see an elderly person or hunchbacked person as the first person of the day.
It's said if the first person you see in the new year (outside of family) is a child, you will have bad luck
In Piedmont, if you see a white horse on the first day of the year it is said to bring luck, and if the first person to come into your house is a black haired tall man, you'll be lucky.
On the morning of Jan 1st , never leave the house without money in your pocket
In the Abruzzo, there is a legend that says that at the stroke of midnight on New Year's Eve, the Gizio river stops flowing and turns to gold for few seconds
In the region of Romagna, there is a  peasant tradition that on Jan 1st , you should do a bit of every kind of work, so you will do them well all year round
Traditional foods/dishes eaten at this time of year: cotechino (invented in Mirandola village, Modena province, in 1511), zampone (similar), lenticchie (lentils- they are said to attract wealth (a tradition born in Roman times, they used to give lentils as gift, hoping they would become gold), melograno (pomegranate- symbols of prosperity and faithfulness, as Plutone who tied himself forever to Proserpina, making her eat pomegranates), cappone ripieno (stuffed capon), grapes and dried nuts (almonds, nuts, hazelnuts, etc).
Most Italians agree on one thing:  Jan 1st  is a day of rest and generally speaking "quel che fai a capodanno, lo fai tutto l'anno"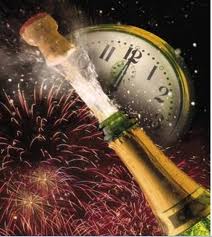 New Year's Eve Street Party Celebrations in Italy, some great ones:
Venice– apart from a spectacular fireworks display, and a large gathering at St Mark's Square, the locals and tourists join together to make a massive group toast and everybody kisses at the stroke of midnight.
Rome– the traditional New Year's Eve  festivities take place primarily around the Piazza del Popolo. There are massive crowds, live bands, dancing, fireworks, indulgence. Then on Jan 1st the square fills again with a more kids orientated show with acrobats and fun. There is also an outdoor classical music concert in the piazza facing the Quirinale, off Via Nazionale, about an hour before midnight with fireworks at 12.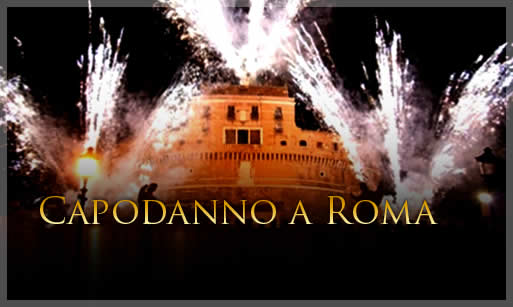 Naples is known for its superb fireworks displays and this lively city also runs many music events. Check out the best Pizzerias in Naples here.
The party town of Rimini, one of Italy's club and nightlife hubs, hosts a huge outdoor party in the Piazzale Fellini. It starts at 9PM and you can expect music, dancing, and fireworks. It's such a  big party, it tends to be televised and shown on Italian television.