Memorable Dishes of 2010in France, Spain, Italy, and Ireland
It's become an annual tradition: we look back at the last year and consider what the best meals of the year were.  Last year we focused on Italy, and this year we are doing it across the board.
As we travel throughout the five countries where we offer our gourmet tours (France, Ireland, Spain, Portugal and France) throughout the year, between the whole team we get to try literally hundreds of restaurants throughout the year. These range from hole- in- the wall – family restaurants to gastro pubs to Michelin starred high end eateries.
We have selected some of our favorite dishes (as you can see we tended to favor simple preparations and top quality ingredients over complicated dishes)  this past year with links to where we were lucky enough to taste them.
May 2011 be a terrific year for all our readers, may you eat and drink very well!
1. Seafood platter, with delicious lobster and oysters, at Aherne's in Youghal – county Cork, Ireland
2. Frog legs at Maison Lameloise in Burgundy
3. Pizzoccheri at Locanda Altavilla in Valtellina
4. Amazing Irish breakfast with wild smoked salmon and carragheen pudding at The Mill in Dunfanaghy – county Donegal
5. Scallops at Le Coquillage of Chateau Richeaux and informal tasting of oysters (creuses and plates) in Cancale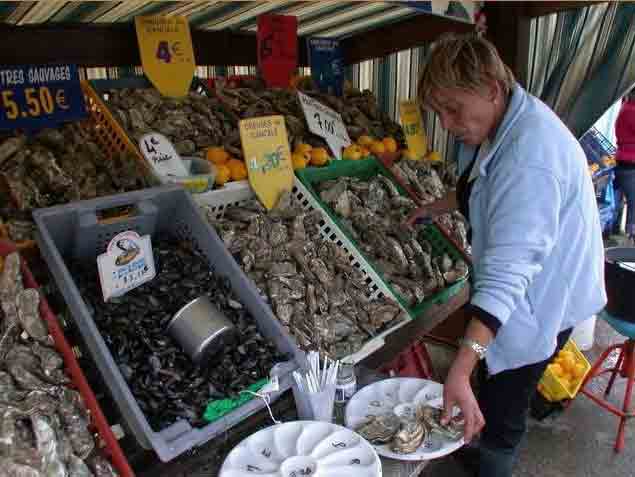 6. Pan fried eel and salad with shallot vinaigrette at 2 Michelin starred restaurant at Domaine des Hauts de Loire in the Loire Valley
7. Spring specialty with wild asparagus at La Subida in Friuli
8. Strawberry millefeuille at Venissa (owned by top Prosecco producer Bisol) in Venice
9. Grilled Rodaballo (Turbot ) at Elkano in Getaria, Spanish Basque Country
10.  Sole with Fennel, Bergamot and Med Flavors at Celler de Can Roca in Catalunya, Spain