Italy´s Gourmet Hamlets…..
By Simona Piccinelli, Italy Wine Tours Specialist
Italy is always full of surprises. You are driving through a relaxing bucolic agricultural corner of the country with only cornfields and cows to be seen, when suddenly in the middle of nowhere, you discover a "village gourmand".
You are in Padernello: 76 residents, 1 crossroads lined with solid, thick-walled 17th and 18th century buildings, 1 church, a perfectly restored castle with its moat and drawbridge (and a ghost, of course!) and 5 restaurants (you are spoilt for choice)!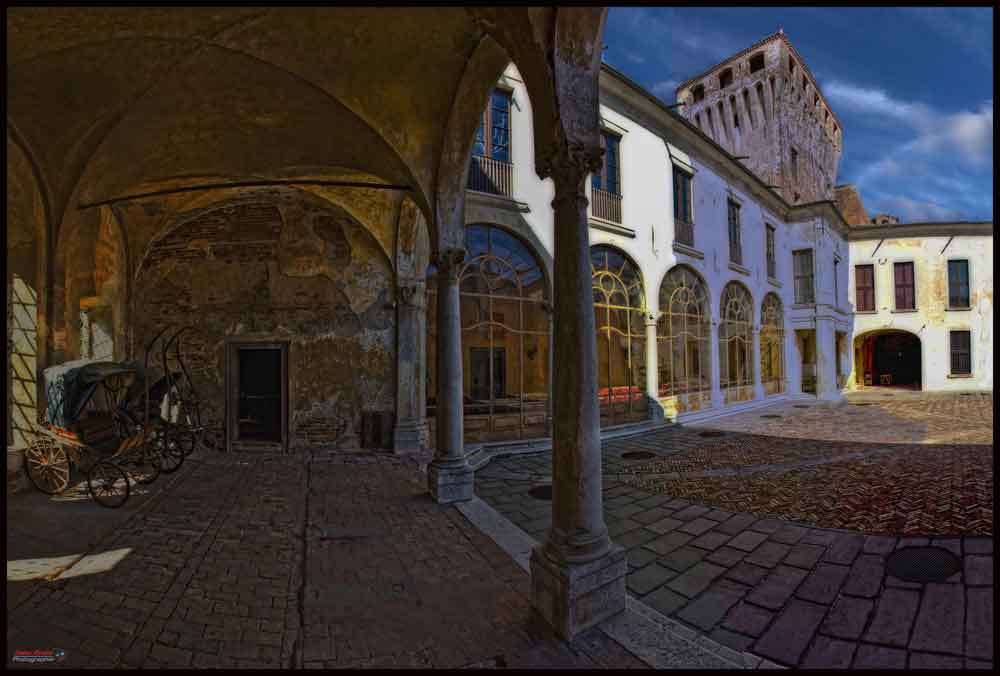 The lords of Brescia, the Martinengo family, built the castle in 1450 and lived in it until the 1800's. There are many legends of the époque of the Martinengos, but the most famous is the legend of "la Dama Bianca", who is now the ghost of the castle. Born in the late 1400´s, Bianca Maria was the daughter of Count Martinengo of Brescia. She was very beautiful, but delicate, thin and pale ("white as jasmine flowers" they wrote) and she had a sensitive soul, far removed from her family´s schemes and violent plots. She loved to spend her time praying and meditating; she had no interest in the material aspects of life. As day by day she was ever more fragile and sickly, her father sent her to her uncle Bernardino's castle in the countryside in Padernello, to recuperate. It was November 1479 and Biancamaria was 13; she didn't survive the summer and she passed away on the 20th of July, 1480, falling in the moat and drowning. Every July since then, Bianca Maria has appeared to the Padernello residents, dressed in a white gown, with a golden book in her hand.
After many years of neglect, the Nymphe foundation brought the castle to its ancient splendour and today it is a pristine, magical place, which offers many interesting activities throughout the year, from guided visits to theatre, from cinema to exhibitions, to medieval fairs and festivals and and of course food and wine tastings.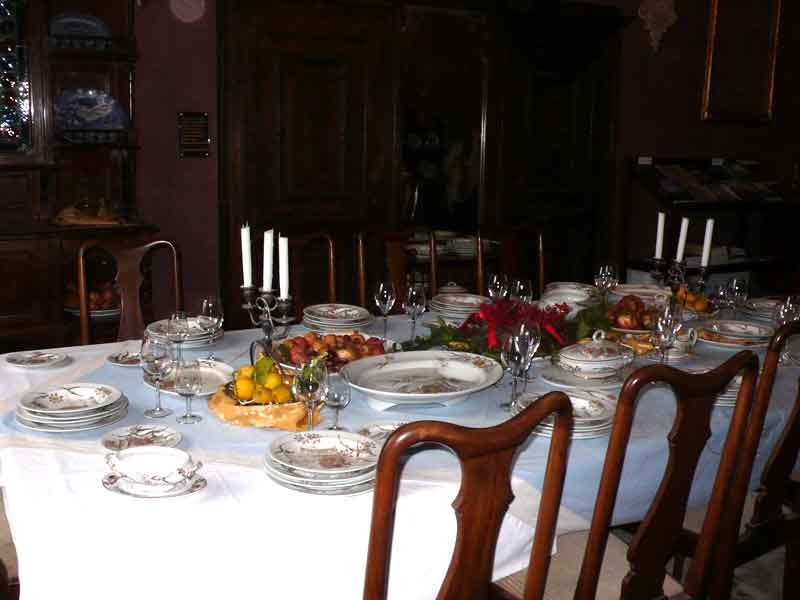 As soon as we walk in the castle, another surprise: the monthly farmers market is taking place!  It is part of Slow Food´s worldwide network of farmers' markets, offering access to good, organic and fair food from local area.
Before we sat down to lunch, we visited the different stalls, chatting with the farmers and sampling delicious local foods. I particularly loved the traditional cured meats (coppa with honey, yumm) from Capriolo village, bread with taggiasche olives from Panificio Grazioli from Legnano, buffalo cheese from Manerbio and  sprouts from Marone. And of course casoncelli, I even got the recipe from the grannies making them!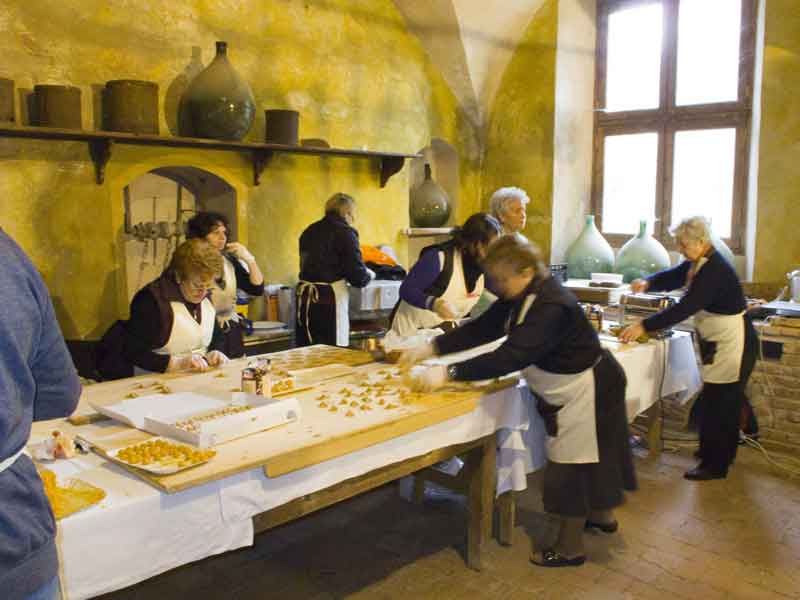 Recipe for Casoncelli alla Bresciana (Casonsèi):
serves 6
for the pasta dough (recipe here) :
300 g white flour type 0
3 eggs
salt and pepper
100 gr butter
for the filling
200 gr of beef
100 gr of fresh pork sausage
1 carrot
1 celery stock,
1/2 onion
clove, nutmeg, bay
50 gr Grana or Parmigiano cheese (grated)
50 gr breadcrumbs
salt, pepper
1 egg
50 gr butter
2 spoons extra virgin olive oil
for the sauce
100 gr butter
sage
Instructions:
Thinly chop the vegetables, veal and sausages; in a large skillet over medium-high heat, warm 50 gr butter, add the vegetables, sauté and cook until brown on all sides. Add the copped meat and let drain. Add the wine, let it evaporate and then add the herbs, salt and pepper. Add some warm water ad let cook for about 1 hr, keeping it well drained. Transfer to a food processor and mince. Transfer to a bowl, add the grated cheese, breadcrumbs, 1 egg, a pinch of salt and pepper and mix by hand.
Prepare the pasta dough; roll out the basic pasta dough and cut it into squares (about 4-5 cm each side). Place teaspoonfuls of the filling in the middle of the squares. Moisten the edges of the dough with a little water, and fold into triangle. Repeat with the remaining dough and filling. Set aside, cover with a clean cloth, and let rest for 1 hour.
Bring a large pot of water to a low boil. Add salt and the casoncelli, and cook for about 3/4 minutes. Drain well and toss with a sauce of butter and sage, sprinkle with cheese and serve. Enjoy!