It´s official- Autumn/Fall is here (in the Northern hemisphere), and what a beautiful time of year it is indeed! And with the colder, shorter days we are craving rich food and wine!

For gourmets, some wonderful spots in November include Piedmont (it´s white truffle season, basically culinary Nirvana!), lovely Lyon (gastro paradise) and La Rioja (think lamb chops roast over grape vines and served with velverty Rioja reserva, yes please!)….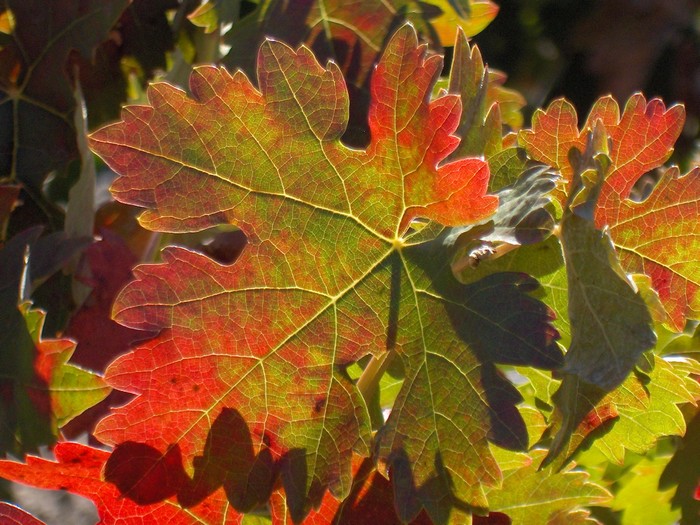 Autumn food, especially in cooler climates, has traditionally been calorific and intensely satisfying; rich in glorious meats and seasonal vegetables to help the body prepare for the cold of winter. It is undoubtedly one of the gastronomic highlights of any culinary calendar and something any self-respecting foodie looks forward to. Yet the change occurs almost without anyone noticing – restaurant menus suddenly start to emphasize heartier, richer dishes like venison, pheasant and guinea fowl, while our thoughts at home also turn to roasts, rich soups and pies -in other words, decadent comfort food.
Traditionally, some of the main highlights of autumn include game, particularly wild duck, pheasant and grouse, in addition to a great bounty of orchard fruits like plums, blackberries and damsons. Late harvest vegetables are also eagerly anticipated – such as celeriac, swede, cabbage and leeks – as are the great variety of the autumn squash like butternut squash and pumpkin – which makes a delicious soup. But in Italy, the main highlight of the season is mushrooms, glorious mushrooms. Many different varieties can be found all over Italy in autumn, when groups of people can be seen foraging for porcini (ceps), chanterelles, and other delicious species all morning. Porcini go extremely well with Risotto, another one of our favorite autumn dishes.
Of course, as our menus and eating habits change with the seasons, so too does our wine choices as summer ends and autumn begins. Chilled rosé suddenly seems quite incongruous on a cold autumn evening, whereas well-hung grouse and a glass of Chambertin fits the bill nicely.
So to celebrate the arrival of this glorious season, we have prepared some delicious autumn food & wine pairings for your enjoyment. Sante!!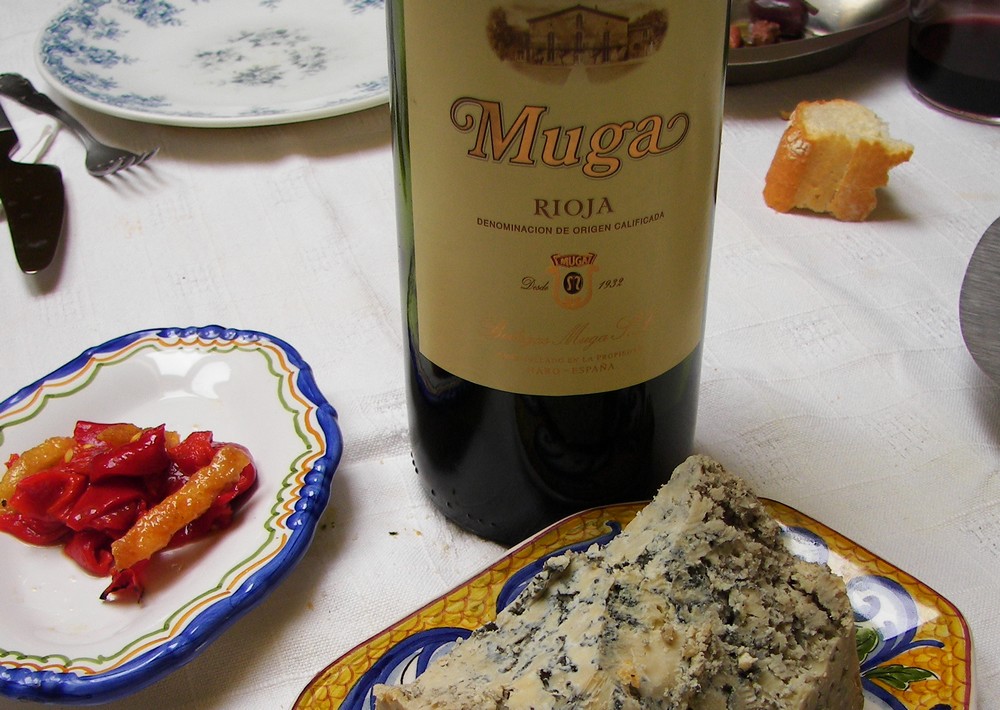 Starters (Appetizers)/Vegetarian dishes
Risotto with Porcini Mushrooms
There are few gastronomes who wouldn't salivate over the thought of risotto topped with exquisite porcini mushrooms, newly arrived from an exciting morning's foraging trip. Ordinarily, risotto pairs well with low tannin, fresh and fruity wines such as Dolcetto or Barbera d'Alba. But the addition of porcini calls for a more refined approach, mushrooms work well with a variety of top-class reds, including Pomerol, Rioja, Ribera Del Duero and top Burgundy. Our first choice though would be Barolo, surely the prince of Italian reds.
Winter Squashes – Pumpkin, Butternut Squash, etc.
Winter squashes make ideal soups, or even better yet they are divine in fresh pasta such as Ravioli. Of course, that requires major patience on your part! On the wine front, they fit well with full-bodied, fruity off-dry whites, we'd stay clear away from reds in this instance. Some good bottles would be a new-world Viognier or Marsanne, South African Chenin also works a treat – try the De Morgenzon Reserve Chenin Blanc. Failing that, demi-sec Vouvray or Italy's Gavi are two reliable alternatives.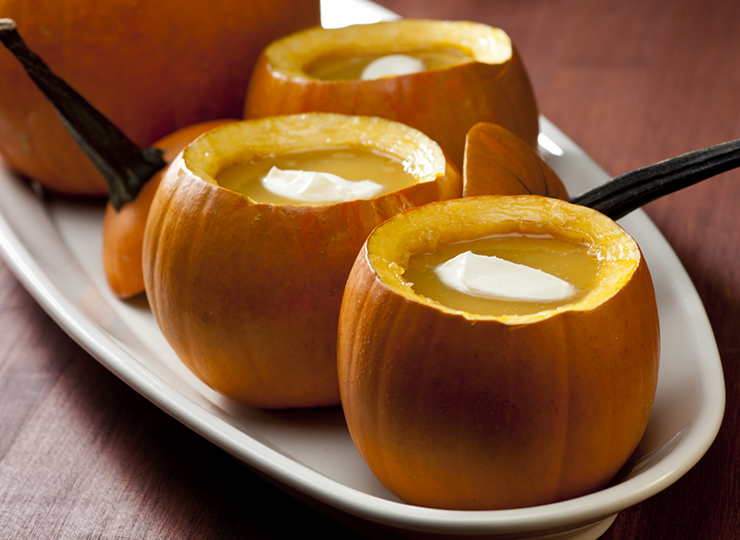 Great recipe here for Butternut squash and apple soup, yumm.
Meat dishes
Duck
The classic pairing for duck is Pinot Noir, whether it be a mature Burgundy or a fruit-driven, silky example from New Zealand. And yes, it does tend to work very well, albeit how the duck is prepared will strongly influence the ideal choice of wine on the table. Duck and goose, both delicious but quite fatty meats, deserve wines with plenty of acidity to cut through that fattiness and contrast with the rich flesh. Confit de Canard works best with a young, tannic red like Priorat or a young Medoc. Roast duck without a strong sauce needs a big-scale red, such as Rhone, a top Burgundy, Californian Cabernet or even Australian Shiraz works very well.
However, if there's an orange sauce, white is more ideally suited – Grand Cru Alsace Riesling is a match made in heaven. And if you're in the mood for some fizz, try mature vintage Champagne which works surprising well with duck and orange sauce.
The Italians in contrast, like to braise their duck and serve it with olives, in which case only a top Tuscan red will suffice. Try Antinori's Tignanello.
Game Birds – Pheasant, Grouse, Guinea Fowl
The pinnacle of autumn food is game, and the good news for oenophiles is that roast game birds work with many different wine styles, allowing you great flexibility when deciding what to open. St-Emilion works tremendously well with roast game, as does red and white Burgundy – our top choices would be Chambertin or Corton Charlemagne. But if we're talking about older game birds in casseroles, then you need something slightly more robust and less fine; Pommard, Ribera Del Duero, or Napa Valley Cabernet Sauvignon is perfect. And with well-hung game, you'll need a very powerful, weighty red. Vega Sicilia is ideal, as is a great Rhone like Cote-Rotie.
Of course, when pairing wine with game the sauce is equally as important, but again the meat can be adapted with sauces to match almost any fine wine.
Venison
One of the supreme delights of the autumn season, venison lends itself to a variety of cooking methods, yet always retains its wonderfully rich, gamey flavor. Roasted, it deserves a big-scale red, and loves a good Rhone wine like Gigondas or Chateauneuf-du-Pape. Bordeaux is another surefire hit, particularly if there's a sharp berry sauce – for a real treat try a good St-Julien like Chateau Talbot. Stewed Venison is another matter, the red should be more gutsy and robust – full of flavor but not necessarily very refined. A southern Italian red fits the bill nicely, try Venison stew with Puglia's Primitivo grape. It's ripe, plum, damson and black fruit flavors will cut across the stew's gamey richness nicely.
Or, if you're feeling slightly adventurous, white can work equally well with roast Venison. We love it paired with German Riesling, or even an Alsace Pinot Gris. Off-dry works best, the sweetness of the wine finding a natural home with the richness of the venison.
Wild boar
Another autumnal treat, wild boar's wonderful rich texture and intense gamey flavor will obliterate lighter reds and whites – a ripe, structured red is called for. We love wild boar casserole with Priorat or a top Chianti.
Desserts
Apple pie, Tarts or Strudel
Apples are ripe and plentiful at this time of year, and lend themselves to a variety of mouth-watering desserts, including the traditionalists delight, apple pie. They deserve an equally stunning dessert wine, an Austrian sweet Riesling would be ideal. Canadian Ice wine is another delicious pairing.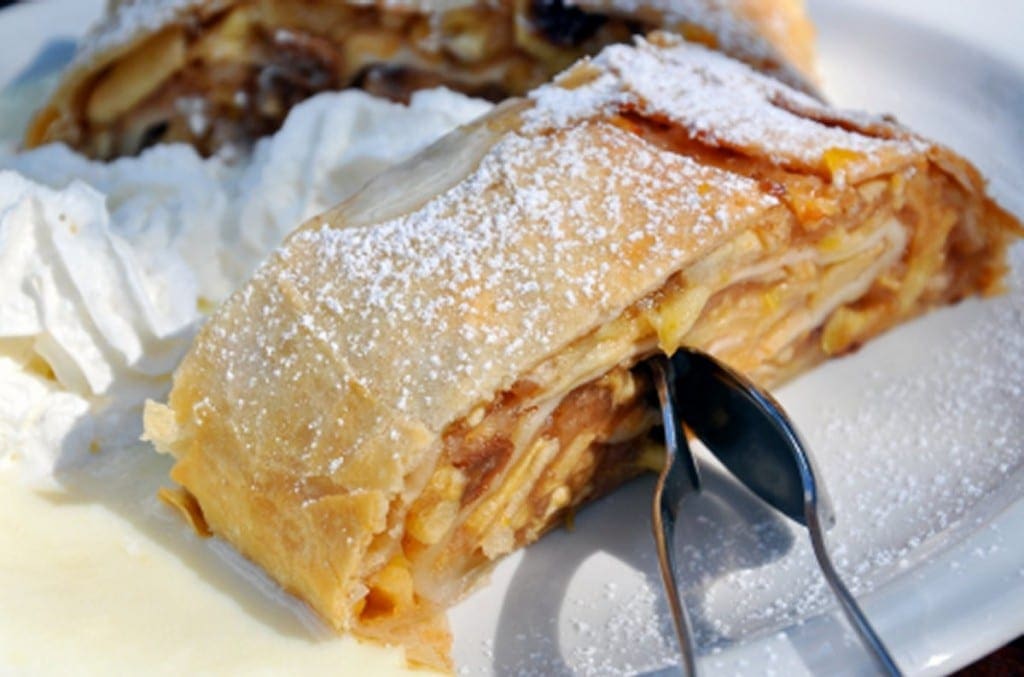 Blackberry based desserts
Our favorite autumn fruit, blackberry tarts and flans deserve a rich, sweet wine like Monbazillac, sweet Vouvray or German Trockenbeerenauslese. Port, believe it or not, is another superb match.