by Simona Piccinelli, Italy specialist
At the very last minute, last week I decided to spend a few days in Rome with my friends, to visit the amazing exhibition Bacon and Caravaggio at the Galleria Borghese , waiting for the great Caravaggio exhibition at Scuderie del Quirinale to celebrate the 400th anniversary of the great artist's death.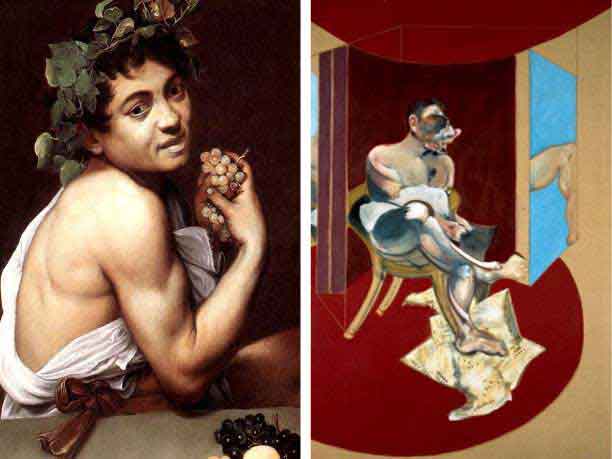 Having a very full schedule with art, churches and museums, we didn't have much time to enjoy sit-down restaurants, so we decided to follow Mario Batali's advice "I only eat at wine bars in Rome".
The research was "exhausting" but yielded  interesting results, so herewith- enjoy my personal list for the best wine bars in Rome:
1. Palatium – Via Frattina 94 (few steps from Via Condotti and Spanish Steps)
In spite of its location, it is not a tourist trap at all. Rather, it is the official "Enoteca Regionale del Lazio" , where you can find local (from Lazio region) high quality wines and food at good prices. You can have a glass at the bar, or sit in the adjoining room and also enjoy a light lunch.
2. Riccioli Café – Piazza delle Coppelle n° 10/a
Owned and run by Massimo Riccioli (chef of the prestigious La Rosetta restaurant), it is also an oyster and sushi bar with a beautiful terrace. More than 300 wines to choose. For take away service, don't miss Rosticcerì.
3. Roscioli – via dei Giubbonari, 21 (close to Campo dei Fiori)
This has always been my favorite, even if always crowded. Why? Perfect location, great choice of cheeses, bread and coldcuts, as well as lovely food from the cuisine.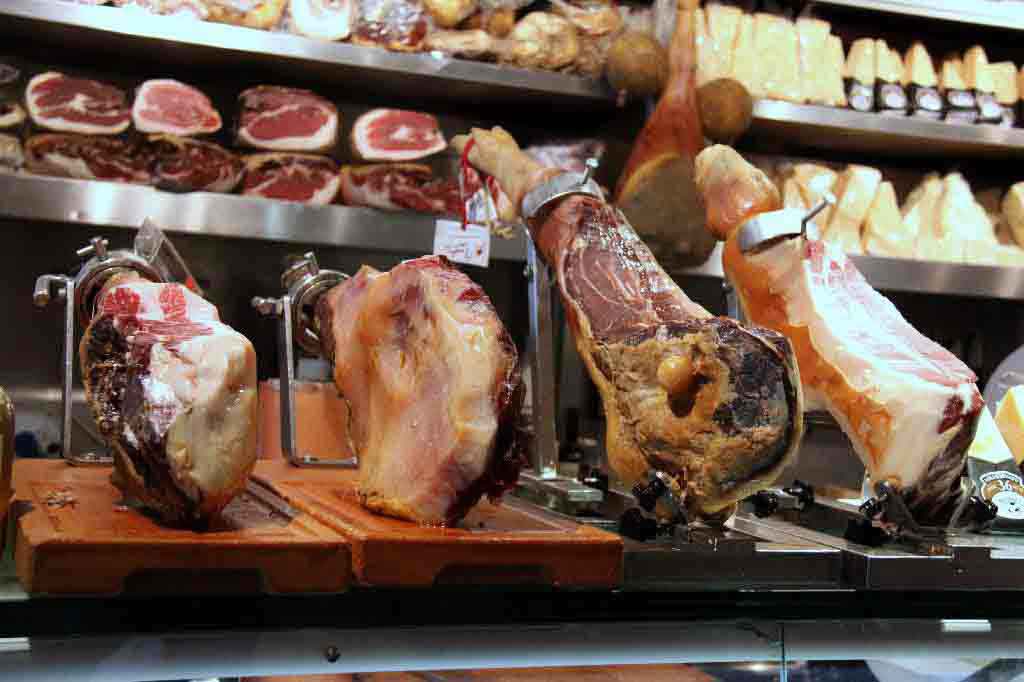 4. Cul de Sac – Piazza Pasquino, 73 (close to Piazza Navona)
Founded in 1977, it offers more than 1500 wines, great choice of cheeses and coldcuts, tasty food from Rome (tripe, ox tail, carbonara) and other Italian regions. You can sit outdoors.
5. La Barrique – Via del Boschetto 41b (not far from the Quirinale)
Fabrizio Pagliardi will welcome you in this warm and cozy wine bar at any time of day and night, for a glass of wine or for some good food. You can take an aperitif (great choice of bubbly!), have a quick lunch, sit down for a nice dinner or come for a dessert post theatre.
6. Casa Bleve – via del Teatro Valle 48/49
Close to the Pantheon (even if the first Casa Bleve was founded in the Ghetto and it is still in via Santa Maria del Pianto 9-11), this is very elegant. The wine list is impressive and you can find whatever you would like to match with smoked fish, salads, cheese…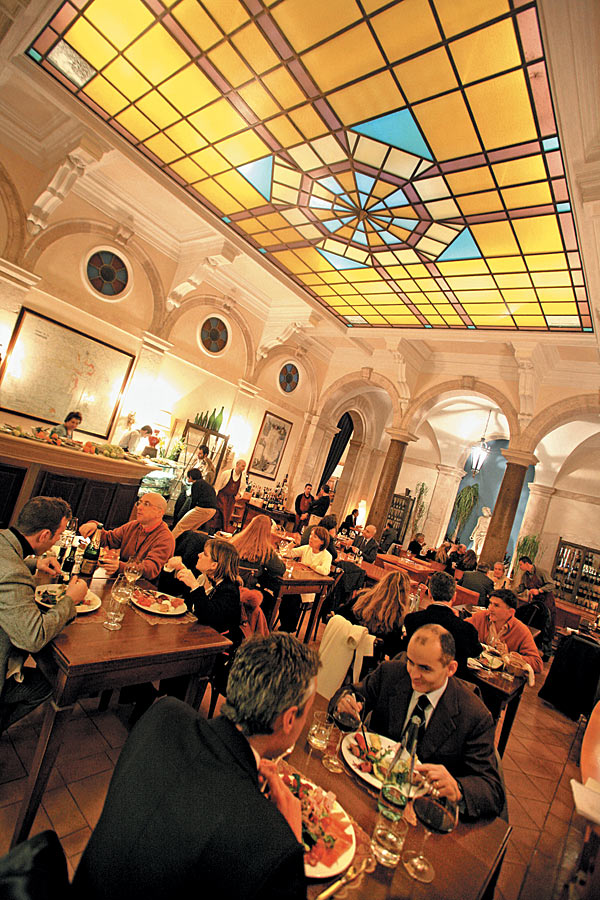 7. Enoteca Ferrara –– Piazza Trilussa 41
In the heart of lively Trastevere, a wine bar which is more than that! Different floors for the wine bar (best Rome wine bar in 2003 by Bibenda), cafè, restaurant (2 forks by Gambero Rosso), wine shop. Ask Andrea to pour you one of the 25 wines they offer by the glass or choose one of 1000 wine bottles, you won't be disappointed! They also have their own-designed glasses, that you can buy, if you like them.
8. Buccone – via di Ripetta 19/20
Very close to the Piazza del Popolo; at the end of the 19th century, it was Marquis Cavalcabò's horse drawn carriages garage and then it became a "trattoria" at the end of  WWII. Since1969, it has been owned by the Buccone family. The walls are lined with wine bottles and the ambiance is informal and warm. Great array of wines and good choice of food, like roast pork from Ariccia , aubergine parmigiana, soups and salads.
9. Il Simposio di Constantini – Piazza Cavour, 16 (close to the Vatican)
Elegant place, with a restaurant and wine shop. They also organize wine tasting classes. 4000 wines on the list!!!!!!!!!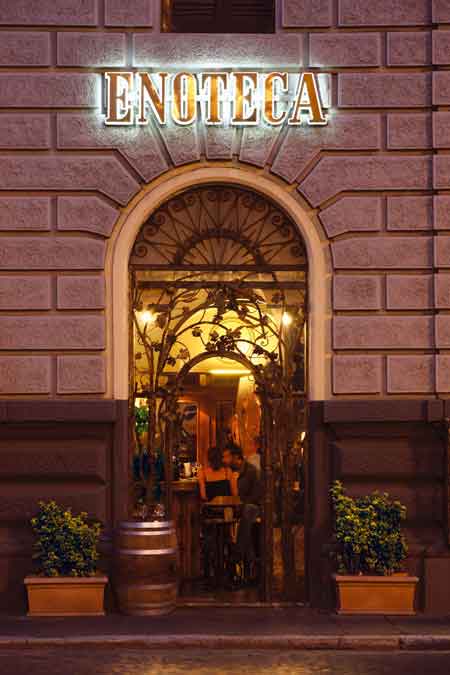 10. Trimani — Via Cernaia 37B
Historic venue (they have been selling wine since 1821), great food and charming atmosphere.
11. Open Baladin – via degli Specchi, 5/6 – Rome
And what happens if after all that wine, you are craving something different? You go to Open Baladin and enjoy one of the artisanal biers on the menu 😉