By Simona Piccinelli
As in the past years, we couldn't miss one of the most important, pleasant, enjoyable and relaxed wine events in Italy: SUMMA, 2018

In Alto Adige, immersed in the vineyards and the verdant landscape of the Alois Lageder estate, this 21st edition of Summa gathered more than 80 top notch food and wine producer from all over the world, to present their wines and food to an international audience of wine lovers and professionals. The programme was filled also with interesting, educational and fun activities, such as guided wine tastings, vertical wine tastings led by vintners, cellar and vineyard tours, wine seminars…
The food and wine producers all have a common philosophy, based on environmental sustainability and organic or biodynamic viticulture/agriculture. Summa is one of a kind, with a unique and relaxed mood that makes it different from all other wine fairs; it has become bigger and bigger over the years, but it still has its cozy and intimate atmosphere, a festive and convivial character, where you do not have to rush into anything, but being in harmony with nature.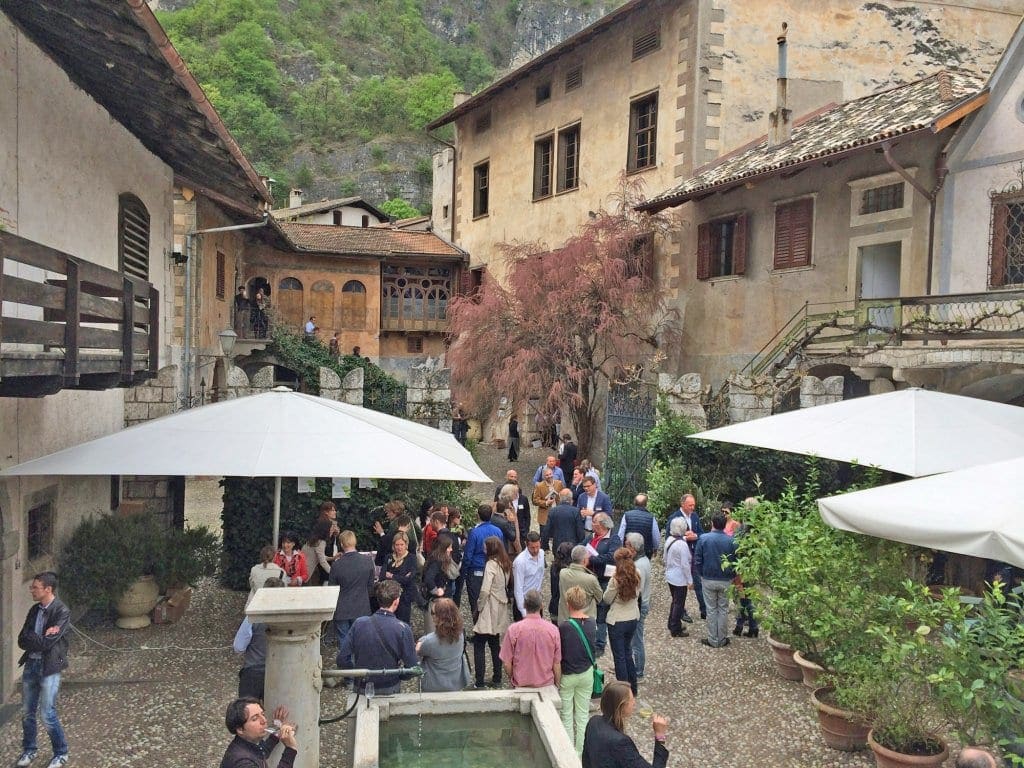 Summa has also a humanitarian focus, thanks to the partnership with the Haus der Solidarität in Bressanone. Summa thus contributes toward helping people in desperate need, such as traumatized refugees and people with severe mental illnesses or addiction issues.
"Our goal with Summa is to get together with the best vintners from all over the world in the unique setting of the historical Casòn Hirschprunn. A special feature of the wine fair Summa is the presence of all the vintners in person and the opportunity it offers to introduce visitors to the beauty that is felt in Alto Adige and the contrast and interplay of northern and southern influences. This event was born thanks to my father's bold decision to quit Vinitaly and to invite here his vinterns and wine makers friends»." says Alois Clemens Lageder, sixth generation in the family business.
Alois Lageder is a family estate representing the highest standard of quality in viticulture and winemaking. Founded in 1823, when young trainee artisan Johann Lageder started to sell wines in Bolzano, the estate combines tradition and innovation and it is now directed by Alois Lageder and Alois Clemens Lageder.
Apart from wine production, it is very active in the organization of cultural and artistic activities, especially connected to contemporary music (https://aloislageder.eu/a-place-of-encounter/vin-o-ton), promoting young and promising composers.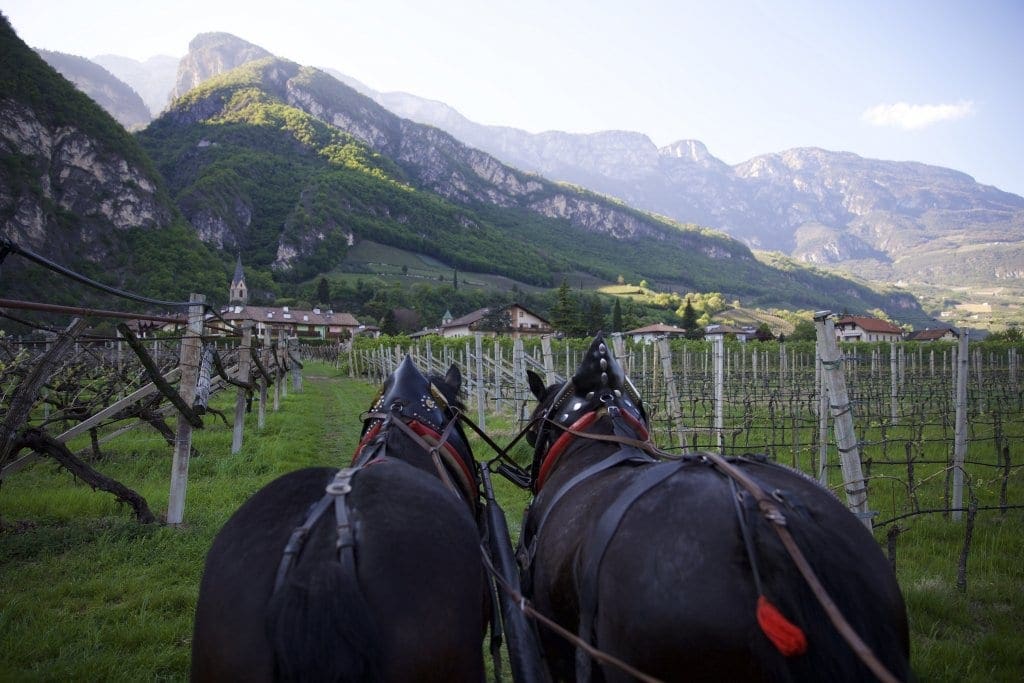 As soon as arrived in the nice hamlet of Magrè sulla Strada del Vino, I took the guided tour of the vineyards, in a beautiful and suggestive horse drawn carriage. We were shown also some 150 yrs old vines!
All of Lageder's wines are made in close concordance with the organic and biodynamic practices and it was very interesting listen to vineyard manager, explaining their methods and philosophy.
Biodynamic was developed by Rudolph Steiner in the 1920s,it is a philosophy relying on a particular regimen of treating soil, plants and livestock, based on the principles of anthroposophy.
After the ride and some wine tastings and meeting with wine producers from Italy, Slovenia, France, Austria, Germany, Kazakhstan, Autralia, a lunch break was really needed! In beautiful historic building Tor Lowenganf, we fully enjoied the culinary delights porepared by Hanna and Elia and Michelin starred chef Alessandro Gilmozzi from El Molin  who created amazing pasta dishes using Monograno Felicetti Spaghettoni Matt and Mezze Maniche "Il Cappel".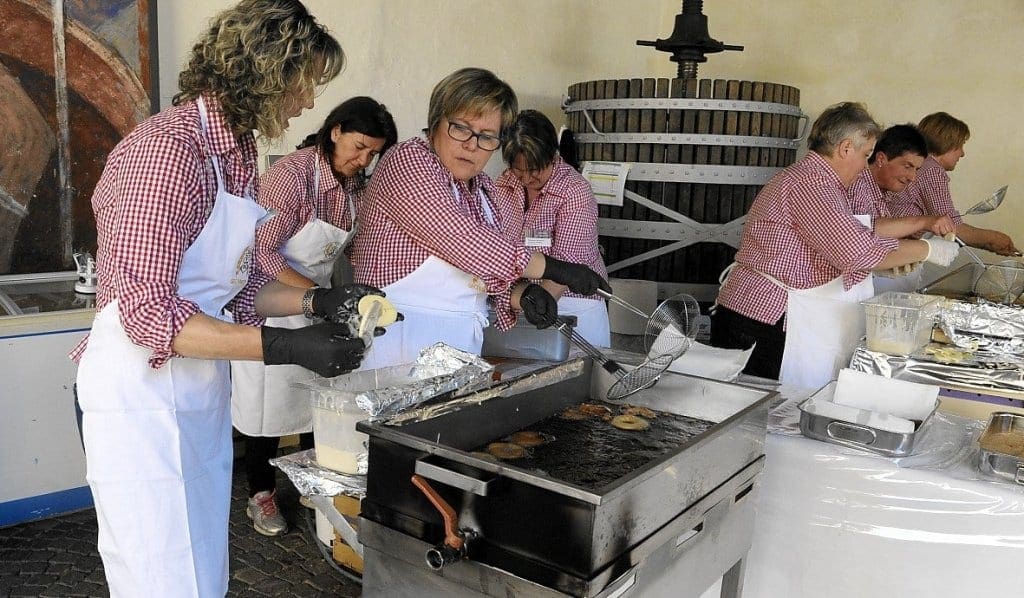 And you cannot really enjoy Summa, if you do not taste the apple fritters, carefully made by the local farmers ladies, the "Magreider Bäuerinnen ".
I particularly loved:
Etna Rosso DOC San Lorenzo 2016: made by Tenuta delle Terre Nere , 100% Nerello Mascalese grape, with unbelivable balance, fruit and flowers notes that end in salty and stony finish
Toscana IGT L'Apparita 2014: made by Castello di Ama; 100% Merlot with notes of red fruits and spices, with balanced acidity and long aftertaste.
Paleo Rosso 2014, Le Macchiole : that shows perfectly how great one of the symbols of Bolgheri winemaking is, one of the world's best-known Cabernet Francs.
1996 Cor Römigberg and 2015 Cor Römigberg Alosi Lageder: you can easily see and taste the ageing potential of this amazing wine. Planted in 1986, Cor Römigberg was Alto Adige's first vineyard with densely planted Guyot-trained vines. This site has traditionally been called "Herz" (German for heart or Cor in Latin) and has given the wine its name.