The holidays are getting closer and closer and you are probably wondering what kind of unique, weird and memorable gifts you can get for your family and friends. Here are some wacky ideas for food and wine lovers, compiled by Cellar Tours Italy Specialist, Simona Piccinelli

Adopt a Barrique
Just outside of the beautiful Tuscan hilltop  town of Montepulciano, you´ll find the charming wine estate of Tenuta Valdipiatta. This winery has a fun holiday offer- adopt your own wine barrel (barrique). The concept is that you have the opportunity to taste the wines of the last vintage, decide on the blend with the help of their winemaking team and then improve it in "your own" barrique, from 12 to 18 months, as you prefer. Then you will have your own wine bottled and delivered to your house, with local custom labels.
Price ranges from 4500 euros for about 300 bottles of wine.
Adopt a pig in Parma- then get your own ham and salami delivered to your home!
After Prince Charles of England asked to have his own culatello ham delivered to him, Massimo Spigaroli from L'Antica Corte Pallavicina (a top culatello producer near Parma, who claims Mario Batali as one of the biggest devotees), decide to offer this same opportunity to all his clients.  So now you can adopt your own pig in the peaceful Parma countryside and Massimo along with his norcini team will raise it and then send you all of the products produced from it over the course of two years. Right after your piggy goes to the butcher, you will get the fresh meat, ciccioli (Scraps of pork fried in lard and then pressed), lard and 20 kilos of salami (it can be strolghino, from the trimmings of the meat used for Culatello or mariola, another local salami.)  After one month, you will get cotechino and different cured meats; the same in May and June. In September and November coppa (the cured upper neck), spalla cotta (cooked shoulder), fiocco ( the smaller muscular section of the back legs of a pig with no rind or bone) and pancetta (a kind of bacon). The year after, you get the praised Parma ham and the glorious culatello ham (the Rolls Royce of ham!).
Price ranges from 2700 euros for a 250 kilo pig.
Adopt a vineyard
You can choose from a list of various vineyards ranging from the white Cortese grape from Piedmont to big red Brunello di Montalcino vineyards in Tuscany. Then you can follow for one year the life of this vineyard, even participating with the vineyard management, harvest and vinification. After the improvement (oak ageing, malolactic fermentation, etc), and once the wine is ready, you will get the bottles with your own personalized labels. Ideal gift for special occasions, and company gifts.
Your own vine at home
A working vine in your garden or in a vase at home?  Now it is possible, thanks to this easy kit from the fabulous Italian wine region of Friuli.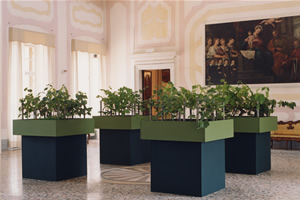 Have an olive tree in your living room
Fond of olive oil? Why not have an olive tree in your living room?
Gold plated wine bottles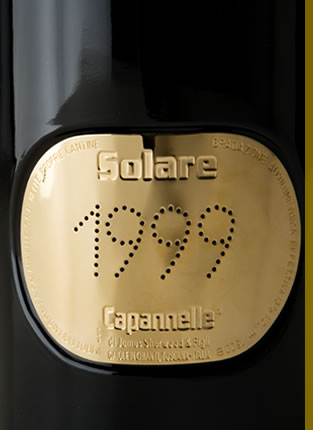 If you want to surprise your loved one with a very precious bottle of wine and a bit of bling, the Chianti wine producer Capannelle sells wine with 18-carat gold and 925 silver labels. Designed by the Florentine artisan Brandimarte and created by Uno-A-Erre, one of the top worldwide producers of gold objects, it is a very unique gift. The labels weigh about 30 grams each, and come guaranteed and certified by Uno-A-Erre.
Become a member of the Wine Bank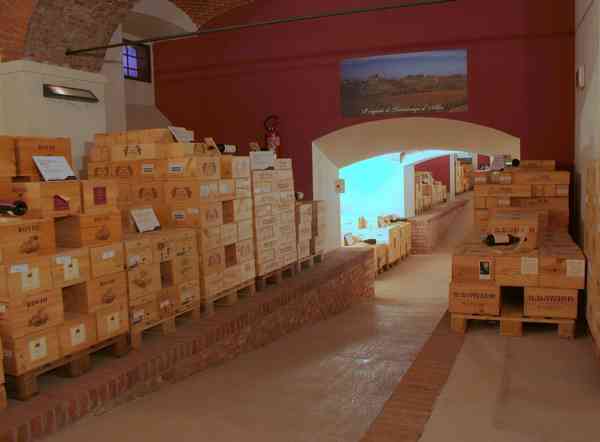 The Wine Bank was created in 2001 by Slow Food President Carlo Petrini with a purpose of creating "a historic memory" of Italy´s best wines. You can become a member of the wine bank by buying its stocks, having the opportunity to purchase special wines at special prices. And if you are in Pollenzo (in Piedmont´s Langhe region, home of Barolo and Barbaresco), then you get free access to the wine bankand tasting opportunities.
Price ranges from 250 euros.
Happy holidays/ Buone feste!