Robert V. Camuto, author of the critically acclaimed "Corkscrewed: Adventures in the New French Wine Country" has just released a book about the wine country in Sicily (Palmento: A Sicilian Wine Odyssey), one of our favorite places on earth.
We talked to him about his experiences in Sicily, asking him what makes the island, its wines and its people so special.
CELLAR TOURS– What made you choose Sicily as the location of your latest book, what excited you?
ROBERT– Sicily to me is a dramatic, magical place with a strong sense of history and tradition. I love Italy but have watched in recent years much of Italy has lost a bit of its soul and traditions. This hasn't happened yet in Sicily.  From a wine standpoint what is exciting is that while Sicily is Italy's largest wine region – and one of its oldest—in the last few years there has been an explosive renaissance of a new generation of winemakers rediscovering what they have and dramatically upping the quality of wine.
CELLAR TOURS– What is unique about Sicily, what can you find there in terms of terroir, winemaking techniques and methods that you can´t find in other places?
ROBERT– Sicily is unique in the sheer diversity of its terroirs and indigenous grapes. The best wines don't taste at all like what you expect from southern wines—they are long and elegant and not at all heavy or jammy. This is true of the wines from the high slopes around volcanic Mount Etna to the rolling hills of the interior and the sloping hills of the southern coast. Then of course there is traditional Marsala, and brilliant sweet white wines from the Lipari islands and Pantelleria. In terms of winemaking techniques you can find everything from traditional palmenti—the old stone winemaking huts—to small artisanal producers to large state-of-the art wineries. Around Vittoria, COS is Italy's number one producer making wines in clay amphorae as the Greeks and Romans did.  I think Sicily also benefits from having its renaissance after the whole craze of high alcohol woody wines.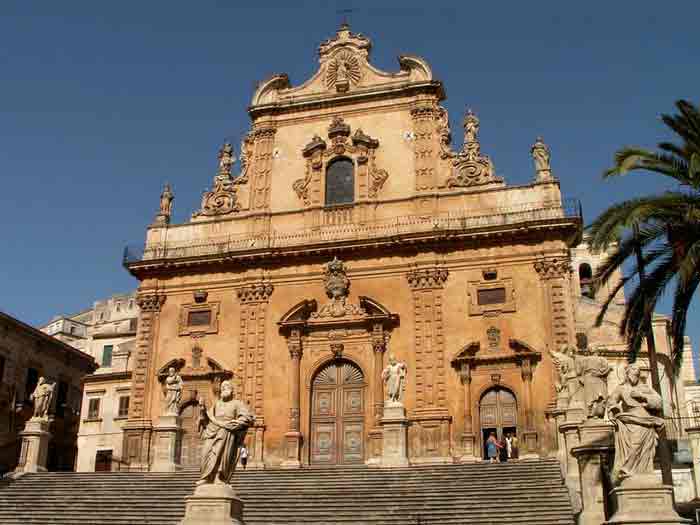 CELLAR TOURS- Which appellations, or general wine producing areas of Sicily are your personal favorites and which of the local grape varietals do you enjoy most?
ROBERT– Mount Etna has to be my favorite wine producing area. There is the highest concentration of quality producers—from Sicily as well as transplants from Tuscany, The Piedmont and other parts of Italy and Europe. The local Nerello Mascalese grape makes some of Italy's most interesting reds often compared with Nebbiolo. In Vittoria the beautiful blending of Frappato and Nero D'Avola makes Cerasuolo di Vittoria—balanced easy drinking wines that have been grossly underrated by the critics.  For white wines, I love Carricante from Etna — crisp and full of minerals.
CELLAR TOURS– Can you offer our readers any tips for enjoying the wine country in Sicily in terms of wines to look out for, favorite restaurants, etc?
ROBERT– I think in the last 10 years Sicily has developed a real wine culture that is booming with its restaurant scene. (Though Sicily has some of Italy's most elaborate cuisines, restaurants were pretty much a last resort for travelers).  For some of the most interesting wines, I would say to take a look at my book, which opens over a meal at one of my favorite restaurants—Sakalleo, a seafood and pasta lover's dream on the southeastern coast in Scoglitti. A don't miss restaurants for wine lovers is Nero D'Avola in Taormina. On Etna go to Boccaperta in Linguaglossa.  For high gastronomy the place is La Madia in Licata (near Agrigento).
CELLAR TOURS- What do you think the pros and cons of visiting Sicily are and would you suggest it as a destination for wine lovers?
ROBERT– Sicilians are wonderfully hospitable people. It's a great place to discover wines and grapes you probably haven't heard of in settings that are authentic. The cons for some people are that there are few structured "winery tours" are few and far between. There are no gift shops with t-shirts and ball caps and souvenir wine glasses.
CELLAR TOURS– How does Sicily differ from other Italian wine making regions like Tuscany, and what does it offer visitors in terms of food, wine and scenery?
ROBERT– I have been travelling to Tuscany for 25 years, and I think that parts of Tuscany have lost some of their originality drowned by too much tourism—Chiantishire.  Sicily is still comparatively wild with an incredible concentration history spanning a few thousand years—from Greek theaters to Arabo-Norman palaces. The street markets in Palermo are the most colorful I have ever been to.  The influences in the cuisines (you have to use the plural when talking about Sicily) combine sweet and savory to incredible effect. I love, for example, the orange salads of winter (with olives and onions and olive oil) or the traditional dishes like pasta con sarde, or just going to a café for a lunch of arancine (rice balls) followed by a cold granita.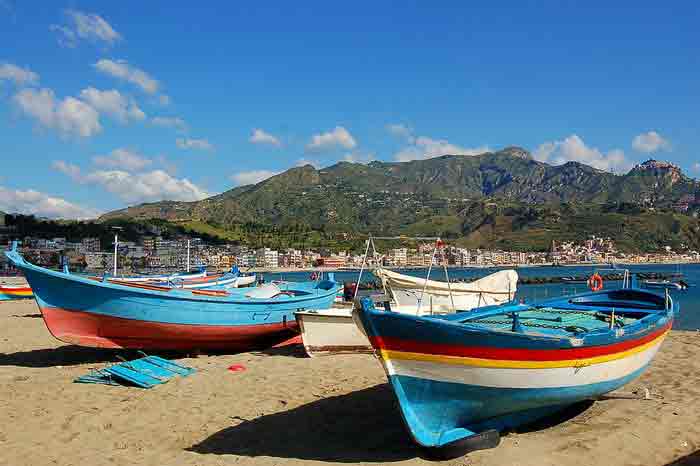 CELLAR TOURS- If you had to pick one favorite place in Sicily, it would be…..
ROBERT– I am partial to the eastern side of the island: Mount Etna, the sea, Catania, ferries that will take you to the outer islands—all within an hour of each other.
Thank you. Robert for your insight and tips, it was a pleasure!
Wine lovers, why not add one or both of these terrific books to your gifts list for the holidays?