The Gin Boom has exploded all over Europe's cities, trendy clubs and bars in the last few years. Not since the roaring twenties has Gin been so "in".
And in our view, the most delicious, sexiest, buzziest gin on the market is definitely "Ish".  We chatted with the creator and founder of The Poshmakers", Elli Baker, about how Ish came about.

Ellie who is based in Madrid, and owns the Bristol Bar (premier gin bar and restaurant) is indeed also from Bristol. She actually studied  Oenology & Viticulture at the University of Brighton and worked at a vineyard in Stellenbosch, South Africa (as well as the UK!) before moving to Madrid. She had intended to move to Chile and make wine, but fell in love with a Galician (her husband and business partner) and stayed. The past few years have been whirlwind for Ellie, as within a year of creating the now firmly established Bristol Bar, she had a baby and if not busy enough with that, she created her own Gin (Ish) and Rum (Virgin Gorda British Caribbean Rum), and a new Vodka is in the works for September of this year. How does she do it?!
CT- 1. What encouraged you to create your own Gin?
Ellie- As a gin lover I was disappointed that out of all of the new, premium gins that were coming onto the market nobody was producing a premium London Dry Gin. So by producing exactly that a super premium traditional style London Dry Gin, but with a modern twist I filled both a personal desire and a gap in the market.
CT-2.  Where did the name Ish come from?
Ellie- -ish comes from the suffix Brit-ish/Engl-ish and also stands for "Irresistible Scandalous Hallmark" The name really works well as it's short, so easy to remember and helps to explain the gin's personality.
CT-3. How is your gin made, and where?
Ellie- -ish is a London Dry Gin, which means that all of the botanicals are steeped for 24 hours before distillation in a pot-still, using 100% British  Natural Grain Spirit, a total of 5 distillations are involved providing a very pure, high quality gin concentrate. After distillation the concentrate is allowed to rest during two weeks before it is blended with more natural grain spirit and then reduced to the desired alcoholic strength of 41% with water. (London Dry Gins must include all of the botanicals in the distillation and cannot add any flavourings or colours).
-ish is distilled and bottled in Clapham, London.
CT-4. Gin is famed for its botanical ingredients, what botanicals make Ish so special?
Ellie- One of the important things about -ish is that we haven't played around with any weird or wonderful botanicals, we have stuck to traditional London Dry Gin botanicals, but added a little twist "an extra shot of juniper", basically double the amount of juniper you find in most London Dry Gins. We source the highest quality, Baltic juniper which is much more resinous and helps provide a desirable oily texture. So -ish is obviously a very Junipery Gin, but we have included another 10 botanicals, providing complexity and balance, these include lemon and orange peel, liquorice, nutmeg, corriander, orris root, angelica, almond and cassia. Apart from the quality and ratio of botanicals, another important factor in the quality of -ish is the high ratio of gin concentrate to alcohol and water, -ish includes almost 4 times the amount that you find in other London Dry Gins, this provides a fantastically smooth and full body.
CT-5. What are 3 of your favorite gin cocktails?
Ellie- Gin and Tonic, Breakfast Martini and White Lady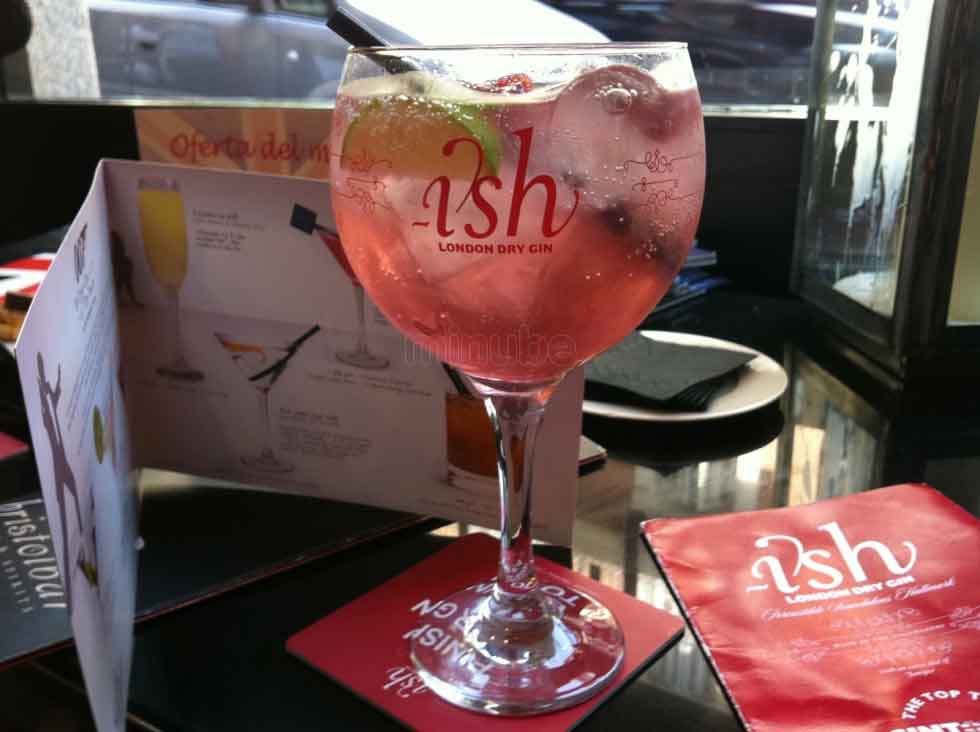 CT-6. Can gin be paired with food?
Ellie- Yes, it most definitely can. Especially at the moment with such a wide range of styles available. Some of my favourite pairings include; a Dry Martini with Steamed Mussels, -ish & tonic with Traditional Fish & Chips or with an Ostrich Burger
CT-7. Gin bars are all the rage these days, tell us about your own gin bar.
Ellie- Bristolbar is a British bar and Restaurant in the heart of Madrid. Within a few months of opening we launched Gintonize, our gin concept within bristolbar. Gin & Tonic being one of the most "British" long drinks we decided to focus on that and started with a list of 60 gins, many of which weren't commonly found in Spain. We provided the opportunity for new/unknown brands to present their gins as "Gin of the Month" including a special event where brand representatives/owners could meet the customers. Over the years the list has doubled and we now have over 120 gins and numerous tonic waters. Although our  tonic water list has been recently modified, now focusing on the British tonic waters; Schweppes, the Schweppes Premium range, Fentiman's, Britvic and Fever Tree. We also offer numerous gin based cocktails including a Martini list inspired by the 50th Anniversary on Bond. We organise tastings, Master Classes, Gin & Food Dinners…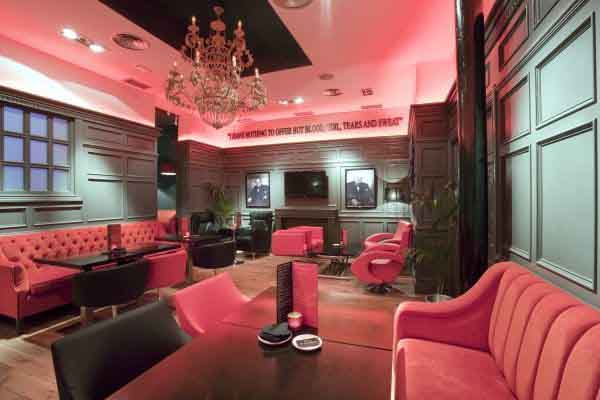 CT-8. Where are great spots in London for gin lovers?
Ellie- The gin boom that took place in Spain two years ago is only just getting going in London, so everyday there is a new gin bar to be found. Some of my favourite spots for my favourite tipple include; Graphic Bar – Golden Square, Christopher's – Covent Garden, Coq D'Argent and Royal Exchange – The City (Bank) Calloh Callay, Lab – Soho. And the next time I'm in London I'll be visiting Gaucho; they have just taken ish on board, so after one of the best steaks in town I can now enjoy one of the best G&Ts!
CT-9. Any advice on making the perfect Gin Tonic?
Ellie- For me the perfect serve is; A large balloon glass or wide neck highball glass with plenty of good quality, large ice cubes (so that they don't melt too quickly) a twist of fresh lime peel, 60ml of -ish gin and 200ml of Schweppes Original Premium Tonic Water. A gentle stir with a bar spoon or mixer and serve immediately. Drink within 15 minutes to enjoy optimum quality!
Contact>
The Poshmakers, Ltd.
Burwood House,  14-16 Caxton Street SW1H 0QY – London
U.K.:  +44 (0) 7503526419  |  Spain:  +34 (0) 654718925
ellie@theposhmakers.com
Also interesting:
10 Cocktails with Ish Gin on Summer Fruit Cup