Interview with Angelo Di Costanzo – Head Sommelier of the prestigious Capri Palace Hotel & Spa
Cellar Tours meet one of Italy´s brightest sommelier stars in beautiful Capri…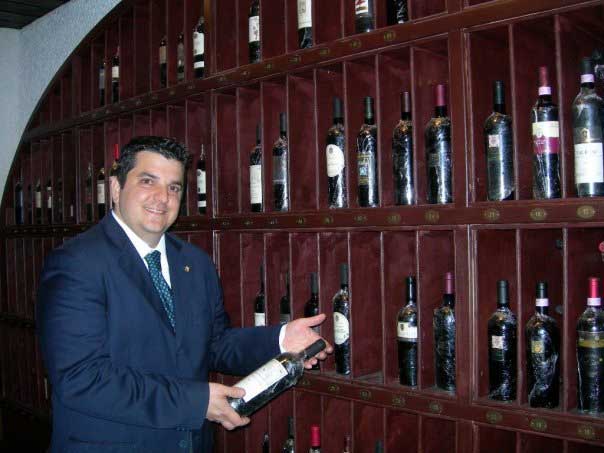 We had the pleasure recently to meet Angelo Di Costanzo in Anacapri on the roof terrace of the gorgeous 5* Capri Palace Hotel & Spa, where he has been the head sommelier since 2009. The hotel hosts also the 2 Michelin starred restaurant L'Olivo.
The youngest of 7 brothers, Angelo was born in Pozzuoli in 1975, he attended hotel school and, after working in several local restaurants, he became a certified AIS sommelier in 2001.
In 2008 he was awarded "Best Sommelier in Campania" and "Silver Pin – Charme Sommelier of Italy". From 2002 to 2009, he run a great wine shop in Pozzuoli, L'Arcante, which is also the name of his fantastic food and wine blog, L´Arcante.
Sipping a glass of Falanghina dei Campi Flegrei Cruna DeLago, we began our chat: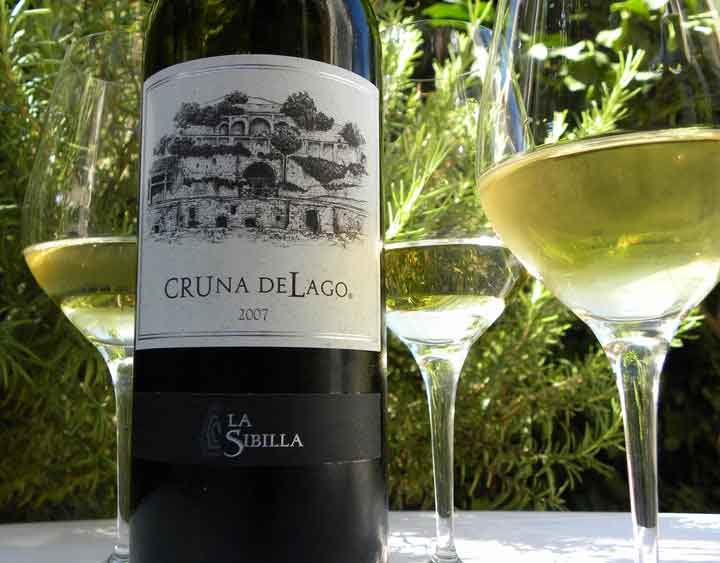 1) CT- What made you choose wine as your passion? How did you become a sommelier? Why did you choose to stay and work in Campania? What excited you?
ANGELO- After some years of my work, I had the need to grow professionally and wine made me felt immediately so many emotions I decided to improve my knowledge and go deeper in that field. So everything started, studying, visiting wineries, walking in the vineyards. And I still cannot stop! Why did I choose to live and work in Campania? Well, what better experience is there than the opportunity to show your gorgeous region to guests coming from all over the world, staying home?
2) CT- What is unique about Campania in terms of food, wine and scenery? What can you find there that you can't find in other places?
ANGELO- Campania is a very rich and generous region, still far from being over exploited or discovered. It is unique, with fabulous landscapes, terrific historic sites, welcoming people, amazing wines and gourmet products and a gastronomic tradition with such a huge variety it is very hard to find anywhere else.
3) CT- Which appellations, or general wine producing areas of Campania are your personal favorites and which of the local grape varietals do you enjoy most? Any particular wine you felt in love with?
ANGELO- Campania is the land of "100 local grapes", an ampelographic treasure you cannot find anywhere else in the world. There are many wines you shouldn't miss, each micro wine region, from Caserta to Naples, on Amalfi Coast to Irpinia, in Cilento or Sannio, offers its best, fine wines which are becoming more and more requested on the export markets, too.
Think of Falerno del Massico, but also  Amalfi Coast wines or Taurasi, the most important red wine of Southern Italy, made with aglianico, the most widely grown grape in the region. But you can find many other peculiar grapes: ginestra and palagrello for white grapes, piedirosso, casavecchia, marsigliese, tintore to name a few red ones. Unusual names, sometimes difficult to remember, producing very good wines, loved by guests who come to Capri from all over the world
4) CT-  Can you offer our readers any tips for enjoying Campania in terms of wines to look out for, favorite restaurants, etc?
ANGELO- Of course, nobody should miss Capri (!) , where I live and work , and Campi Flegrei, where I come from, plenty of interesting wineries to visit. I would suggest an excursion to Vesuvius, in Terzigno, to visit and have brunch at Villa Dora.Then, a visit to Caserta area, at Terre del Principe, an amazing winery, where you can also enjoy a traditional meal prepared by chef Maurizio Piancastelli.  In Irpinia, a drop in to Mastroberardino is a must, as well as to their wine resort and Morabianca restaurant with chef Francesco Spagnuolo.
Going south, you have to visit Cilento and its enchanting sea, stopping at a family run organic winery Casebianche, where you can also spend the night, Betty e Pasquale Mitrano will take good care of you. Last but not least, the Amalfi and Sorrento coast, where I particularly love Monte di Grazia wine estate in Tramonti, Marisa Cuomo in Furore and Vigne di Raito in Raito, close to Vietri sul Mare.
5) CT- What do you think the pros and cons of visiting Campania are and would you suggest it as a destination for wine lovers?
ANGELO- Pros are so many they are hard to list, Campania is absolutely a destination a wine lover cannot miss, to get and breath over 2000 of grape growing and wine making history. You can easily say that grape and wine were born here, thanks to the Greeks. I cannot see any cons, but I would like to give a true advice, especially to guests arriving from far away for the first time: put yourselves in good hands, as Cellar Tours, to organize the trip, the winery visits, the restaurants, sightseeing. This region offers a lot, but you need to know well the people, the wineries, the locations, not to waste your time.
6) CT- If you had to pick one favorite place in Campania, it would be…..
ANGELO- …. a very hard question! Every area has something special: in Campi Flegrei and Ager Falernus you find smoking soils and thousands years old wine anecdotes, in Irpinia amazing wineries, in Amalfi Coast and on the islands one of a kind landscapes, with vineyards suspended between sky and sea, in Cilento it is simply heaven … every one can find his own cup of tea.
7) CT- Your dream dinner paired with wines would be …
ANGELO- I am very proud to work here at Capri Palace and I would definitely recommend it for a gourmet highlight. Apart from Capri, I had several dinner extravaganzas: in Vico Equense at Torre del Saracino with Gennaro Esposito, but also at Taverna del Capitano in Marina del Cantone, to name just a couple. Should I pick one only, anyway, I would choose Don Alfonso 1890 and the lovely Jaccarino family, in Sant'Agata sui Due Golfi, for its outstanding cuisine, the impeccable service, great sommelier Maurizio Cerio: a real dream!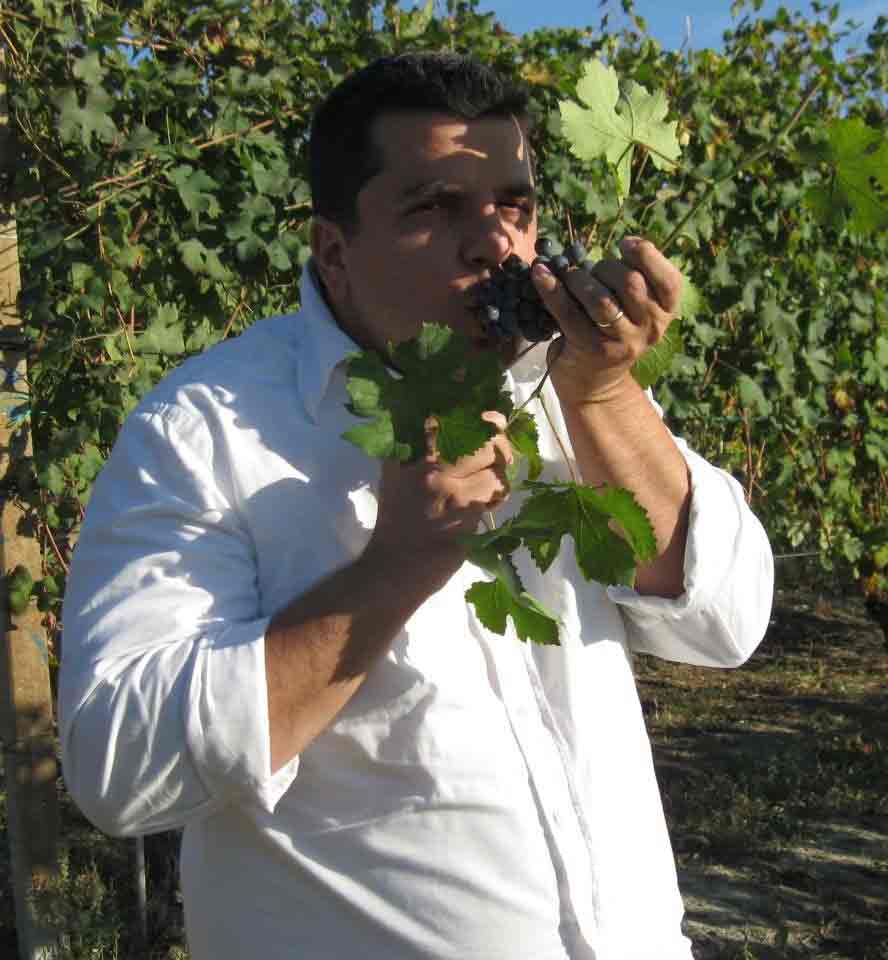 Interested in a luxurious, gourmet food and wine vacation in Capri and the south of Italy? We organize wine tastings with Angelo in Capri and he can  also show our guests intimate small vineyards on the island, contact us for more info.