Bodegas Hermanos Peciña is one of our preferred wine estates in the gorgeous region of La Rioja, in Northern Spain.
We love this winery  for its stellar wines, the great hospitality and exuberance of the hosts. We had the chance to chat to winemaker  Pedro Peciña Gil, and thought you might enjoy reading the interview.
CELLAR TOURS- When did you become passionate about wine?
PEDRO- I remember visiting the vineyards with my father when I was 5-6 years old right before  the harvest time. I was very young, but I felt something special at that moment, and from then I decided that in the future I would like to produce grapes myself.
CELLAR TOURS-When did you join the family business and how long has your family been involved in wine?
PEDRO- Today I´m 35 years old, and in 1992,when I was 14, I started helping my father elaborating our first bottling. I remember it was difficult, because it was our first year to produce wine between my father and me… it was very funny!!!
CELLAR TOURS- Did you study winemaking in Rioja or elsewhere and have you worked in other regions/countries? If so, how did the experience shape you?
PEDRO-I studied  enology at the University of La Rioja in Logroño, but in my opinion  the best wine / enology university is the real practice in growing grapes and making wine with my father´s help since I was a child. I have experience in helping other wineries in Rioja too; also I did a harvest in Messina Hoff Winery, one of the most important wineries in Texas USA. It was a very funny experience, all was different, grapes, winery, work philosophy, the language, the people.. very interesting experience in which I learned a lot.
CELLAR TOURS-How would you describe the winemaking philosophy at Bodegas Hermanos Peciña ? Are your wines traditional, modern, etc etc?
PEDRO-The first lesson that I learned from my father was " to make a good wine you only need to follow 3 rules: TO BE CLEAN, TO BE CLEAN AND TO BE CLEAN". Of course you also need  good grapes, choose the perfect moment of harvesting …Our wines are very classic, due to we follow making our wines as people did them 100 years ago, as very natural as possible, no using any artificial yeast, (only wild yeast from San Vicente de la Sonsierra) or any Enzymas, any tannins, any poliphenols.. we never add nothing, our wines are completely natural.
CELLAR TOURS-What distinguishes your estate to other wineries in the area?
PEDRO-The main difference is that our wines are like the wines of100 years ago, completely natural, and their unique flavour is wine… OUR WINES TASTE LIKE WINE!!! We never filter the wines, we never fine the wines, and we never do any cold stabilization of the wines; so, to get stabilized wines we keep them  a lot of time in barrel, and every 6 months we make rackings by means of the traditional technique from barrel to barrel by gravity, cleaning the wines in a natural way.
CELLAR TOURS- Have you seen many changes in winemaking and viticulture in La Rioja in recent years, in which way?
PEDRO-I think Rioja has changed a lot in the past 10 years, many wineries have lost the identity of Rioja, and they try to make wines with more color, more complex, more full-bodied… in a word,Parker style wines.. and this is not Rioja. They are using new barrels, French barrels, making very long macerations… all of that to get hard wines.
CELLAR TOURS-What are your most important established markets and which new markets are you trying to break into, China for example?
PEDRO-We are working very good in all North America ( Mexico, USA and Canada), because they like the authentic classic Rioja, and in Central Europe (Czech Republic, Poland…), countries that are discovering the traditional Rioja. We started selling in Chine a couple years ago, but only in high level markets, where high quality wines have recognition.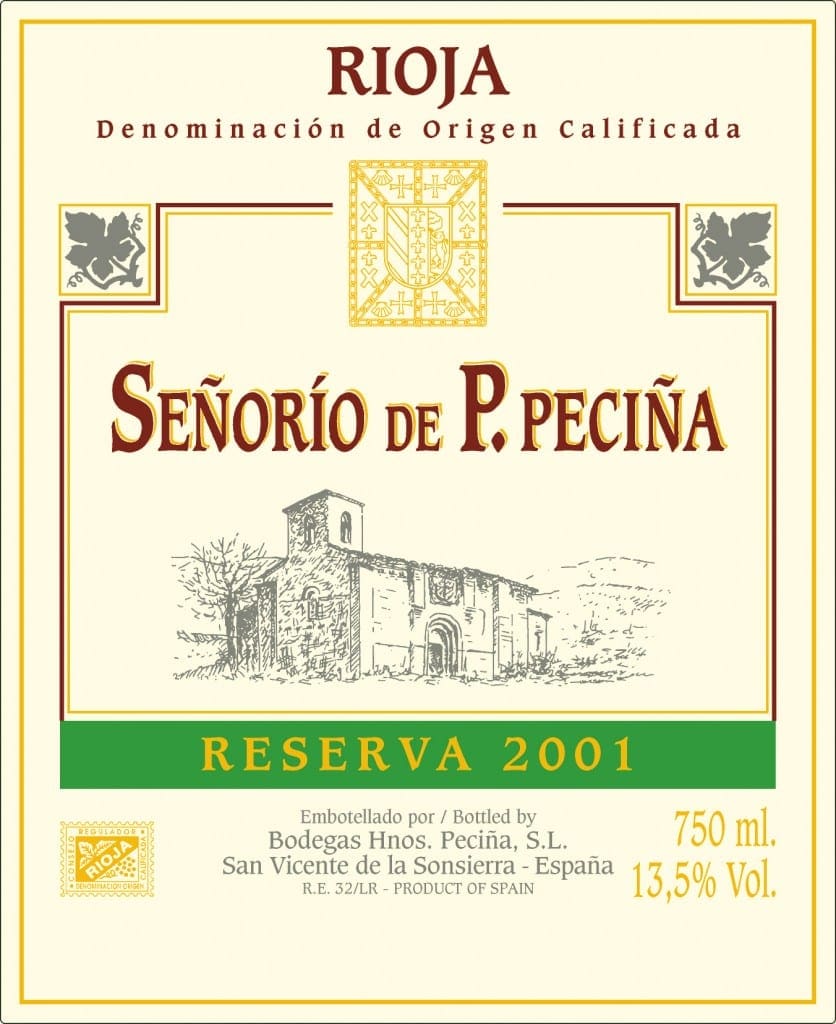 CELLAR TOURS-Have you experienced any challenges with climate change and global warming?
PEDRO-Yes, in my experienced 20 years, I have noticed how the harvest start earlier; the maturation of the grapes is earlier than some years ago, ( although 2013 harvest has been a little bit later)… and it´s a fact that 30 years ago it snowed 4-5 times every winter, and that´s very unusual nowadays.
CELLAR TOURS-Are you experimenting with any new wines, and any exciting projects on the horizon?
PEDRO-We love the Tempranillo grape and for making white wines, we strongly believe in the potential of the Viura. I think it´s  not good for the Rioja the introduction of foreign white varieties.
CELLAR TOURS-Do you find the strict rules put in place by the Consejo Regulador to be helpful or a hindrance?
PEDRO-I think these rules even need to be more strict, because in Rioja you can find low quality wines that have the warranty of Rioja. And that´s not good for the image of the Rioja.
CELLAR TOURS- For guests coming to visit you in Rioja, do you have any favorite restaurants in the area, any secret gems?
PEDRO-My favourite luxury place is Restaurante Alameda in Fuenmayor, only using fresh products, with a magnificent grill.  Restaurante Jose Mari, in Rivas de Tereso and 4 km far from our bodega, is the perfect place to taste traditional dishes from Rioja: Patatas con Chorizo, chuletillas al sarmiento, bacalao a la riojana…, And with very reasonable prices!!!
CELLAR TOURS-Which wine should we lay down and save for a special occasion?
PEDRO-I think our most special wine is our Pciña Reserva Seleccion Harvest 2001: soft, harmonious, delicate wine…. You love it from the first moment, but it´s changing every minute at the glass, remembering nuances of chocolate, coffee…. wonderful!!!!!
For more information on this outstanding winery, contact Mikel Martínez at BODEGAS HERMANOS PECIÑA, Carretera Vitoria Km.47-26338 San Vicente de la Sonsierra (La Rioja)
Tel +34-941 334 366  –  Fax +34 941 334 180   comercial@bodegashermanospecina.com  https://es-es.facebook.com/BodegaPecina