Notable eating in 2009- some of my favorite food experiences in Italy
by Simona Piccinelli, Italy specialist
Here is a compilation of the best dishes I tasted last year- a mix of high-end/creative/traditional/affordable/homey/expensive Italian cuisine:
1. Cuttle fish ink tempura style deep fried scallops with zucchini and clam sauce at Madonnina del Pescatore in the beautiful Marche region.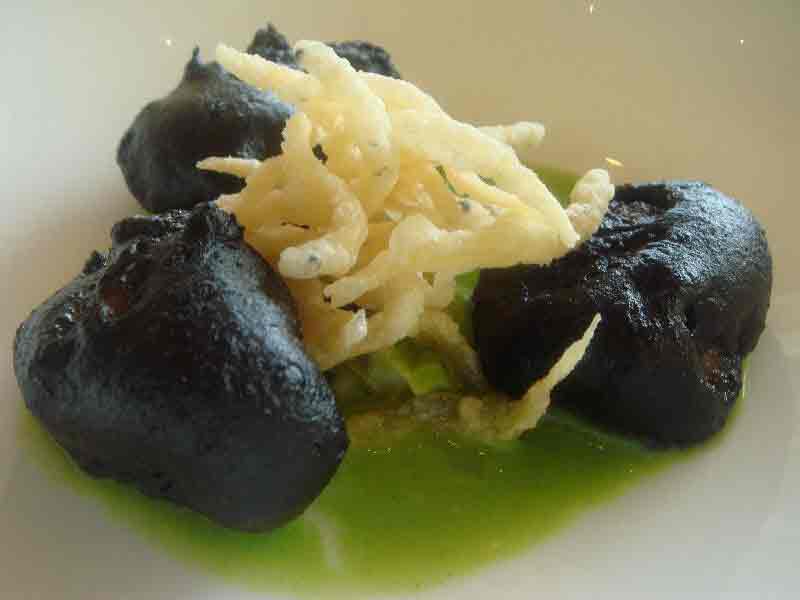 2. Fritto misto Piedmont style at Il Centro in Piedmont.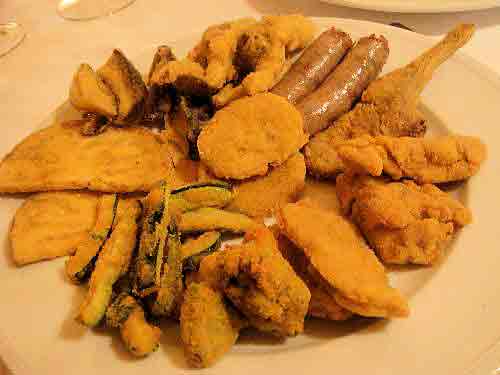 3. Suckling Pig from the Nebrodi mountains with chocolate sauce at Il Duomo in Sicily.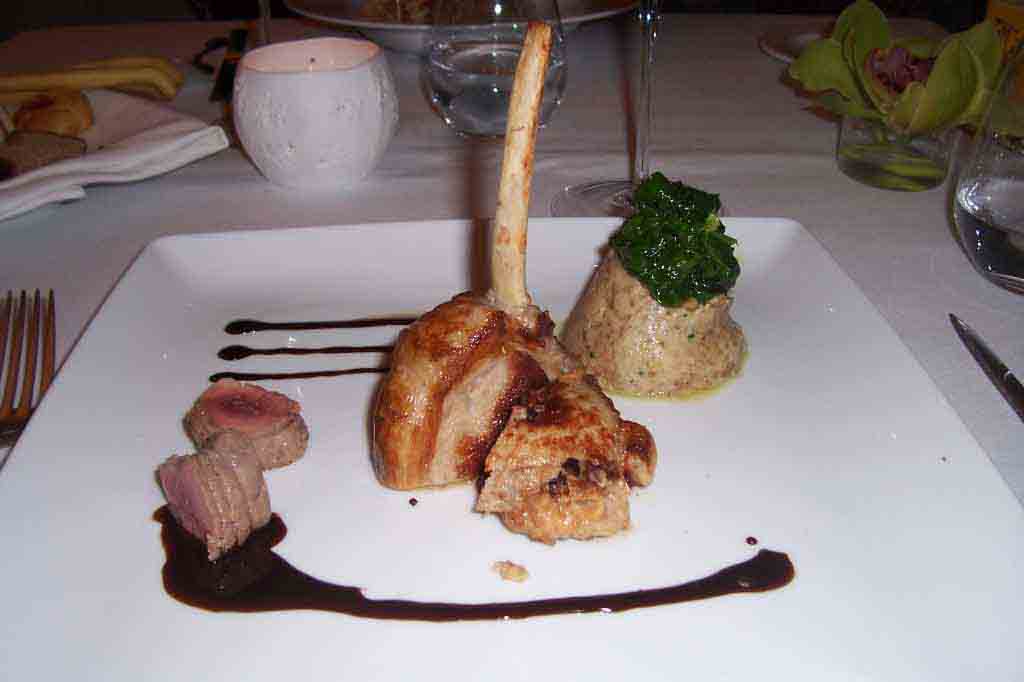 4. Spiedo alla Bresciana at Osteria del Maestrì in Lombardy.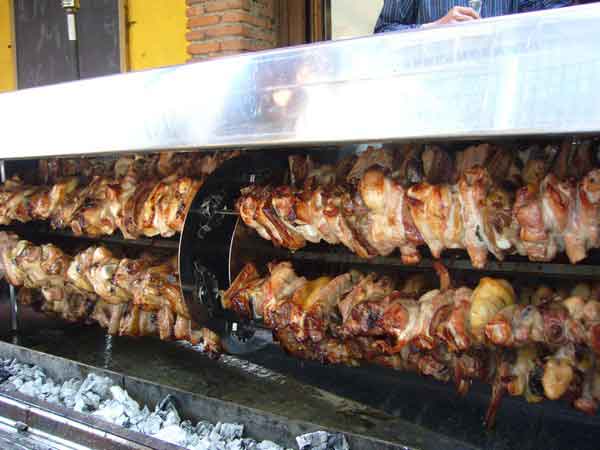 5. Fiorentina (t-bone steak) with Tuscan style beans at Trattoria Toscana in Maremma.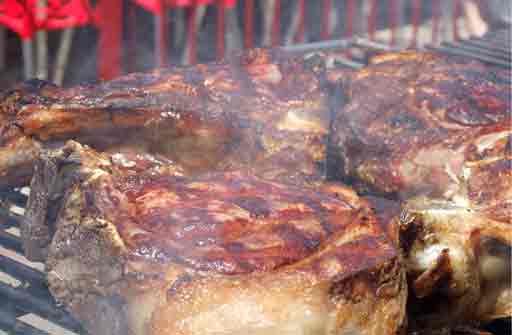 6. Babà with wild strawberries at Torre del Saracino on the Amalfi Coast.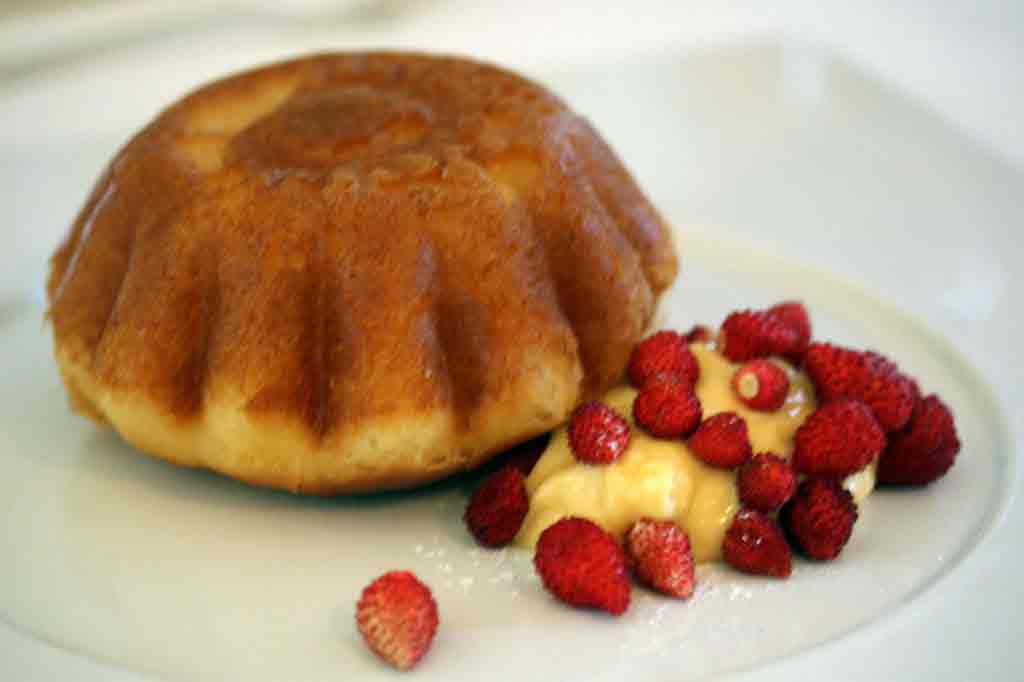 7. Traditional lasagne with Fassone breed beef at Locanda da Mariella in Emilia Romagna, gourmet heart of Italy.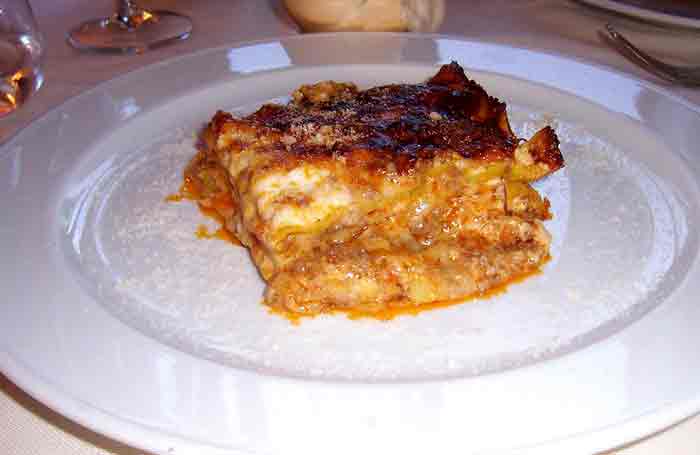 8. Porcini mushrooms in grape leaves at Manuelina on the Italian Riviera.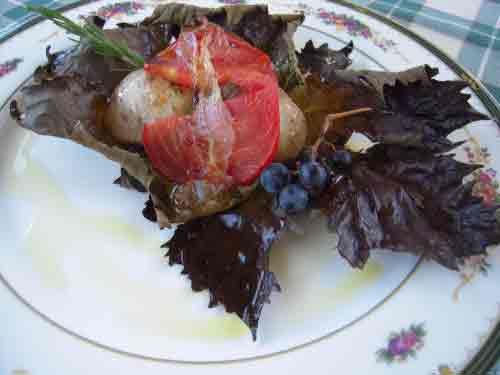 9. Bread, black pepper and marsala wine risotto at D'O in Lombardy.
10. Vico tribute: monococco soup with cuttlefish ink, prawns tartare, mozzarella cream and basil at La Dispensa in Franciacorta.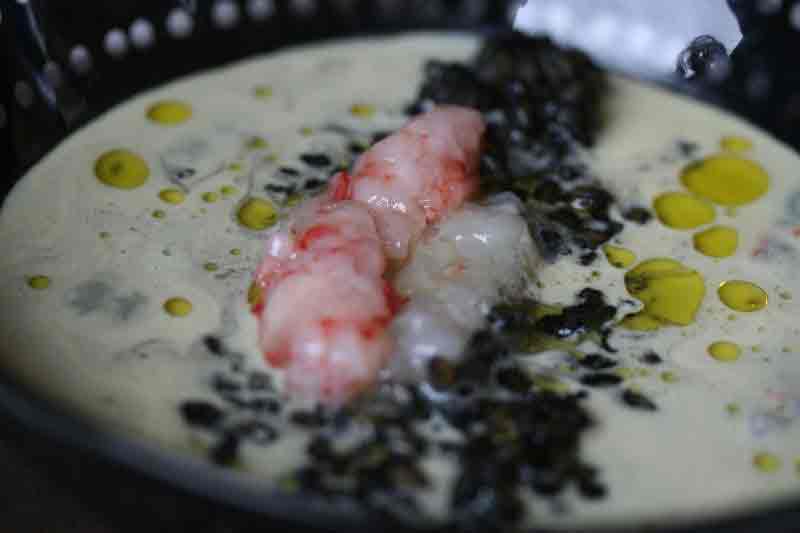 11. Fish bbq at Taglio della Falce close to Ravenna.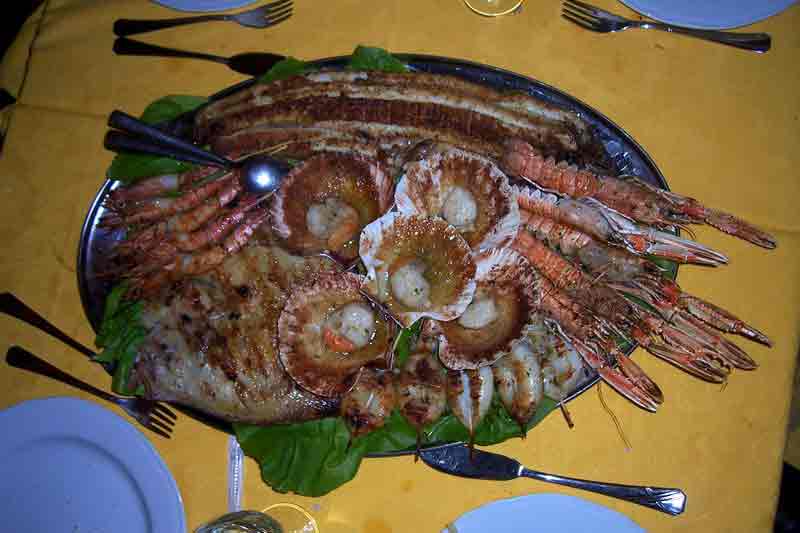 12. Homemade tortelli di zucca with butter and sage made by my mum 😉