The Torres family has been cultivating their own vineyards in the beautiful, Mediterranean region of Penedès for the last 300 years. Jaime Torres the patriarch, established the family bodega in Vilafranca del Penedès more than 130 years ago. However, it wasn't until the 1970's when Torres' then most prestigious red wine, Mas La Plana, beat Chateau Latour at the Paris Wine Olympiad that Torres flew onto the world wine scene. Since then, it has become well known for its diversity. Sangre de Toro ("bull's blood") is one of the best value for money easy drinking reds in Spain. Pair that with the exclusive, top end Mas La Plana (made from select Cabernet Sauvignon grapes from a single estate 29 ha vineyard), and you can really see the range. Wine varietals like Parellada, a principal ingredient in cava, were virtually unheard of to the average wine consumer before Torres created the Viña Sol brand, using 100% of this fantastic, indigenous Catalan grape. Wines from the Torres family are available in 115 countries worldwide and are found on wine lists of top restaurants and hotels virtually everywhere. It is today probably Spain's most successful winery and can be given much credit for the research and promotion of Catalonia's quality indigenous grape varieties. Miguel Torres was named by Decanter magazine last year as "Man of the Year". Apart from Spain, Torres also owns extremely successful family run wineries in California (Marimar Torres in Russian River) and Chile.
Wines produced
Fransola

90% Sauvignon Blanc, 10% Parellada, Alc 13.5%

San Valentin

100% Parellada, Alc 12%

Viña Sol

100% Parellada, Alc 11%

Gran Viña Sol

85% Chardonnay, 15% Parellada, Alc 13%

Milmanda

100% cask fermented Chardonnay, Alc 13.5%, 11 months in oak.

Waltraud

100% Riesling, Alc. 12.5%, Rhine bottle.

De Casta (Rosado)

Good value rose wine, 65% Garnacha, 35% Cariñena, Alc. 13%

Atrium

100% Merlot, 6 months in new oak, Alc 13.5%

Coronas

86% Tempranillo, 14% Cabernet Sauvignon, 12 months in French and American oak.

Gran Coronas

Reserva, 85% Cabernet Sauvignon, 15% Tempranillo, 18 months in oak.

Gran Sangre de Toro

Garnacha Tinta, Cariñena, and Syrah, 12 months aged in oak.

Mas Borràs

100% Pinot Noir, 12 months aged in oak.

Grans Muralles

Fabulous wine! Blend of Garnacha Tinta, Cariñena, Monastrell, Garró, Samsó, Alc. 14%

Mas La Plana

100% Cabernet Sauvignon, grapes from select single vineyard, 18 months in French oak.
Winery details
Comerç, n. 22
Villafranca del Penedès, 08720
Barcelona
Tel +34 93 817 7400
Fax +34 93 817 7444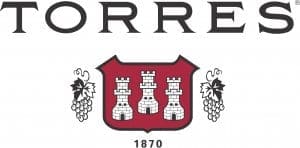 Appellation

Penedès

Founded

1870

Area under vine

1300 ha

Age of vines

10-35 year old vines, Pruning method: "Corta", grapes are all hand selected

Oak barrel origin

French and American
Winemaker

Miguel A. Torres

Owner

Miguel Torres Family

Grape varietals

Xarel.lo, Parellada, Moscatel, Gewürztraminer, Chardonnay, Riesling, Garnacha, Cariñena, Tempranillo, Merlot, Cabernet Sauvignon, Pinot Noir, Monastrell, Garró, Samsó