The Best Spanish Dessert Wine
Most wine regions and wine nations have their surprises and unexpected turns. Even seasoned Bordeaux aficionados are often surprised to learn that Sauternes, a region famous for sweet wines, also makes some of Bordeaux's most appetizing dry white. Tuscany, a hallowed and sacred ground for red wines, also makes some invigorating and aromatic Vermentino. The United Kingdom is increasingly producing some of the best sparkling wines in the world. Believe it or not, southern Russia is awash with vineyards, including the excellent bubbly made at Abrau Durso.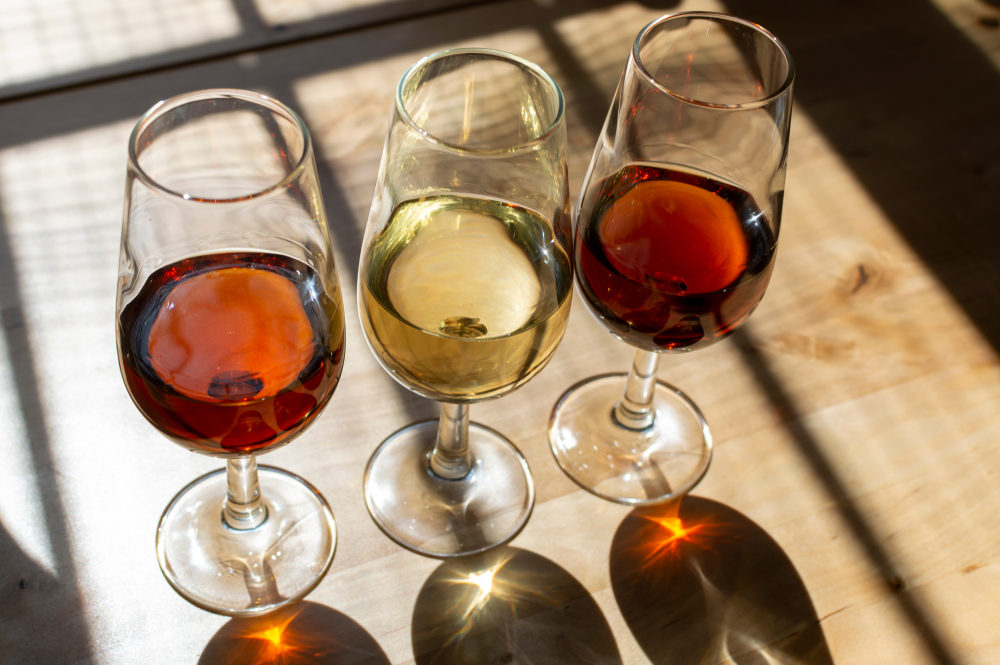 But what is Spain's 'secret' offering to the wine world? Oenophiles are well aware that the Iberian Peninsula is responsible for delectable red wines – so too are the whites of Galicia justly revered. Sherry is an iconic wine style from Andalucia with a ton of history and recognition, yet the wider region is also celebrated for its powerful, incredibly concentrated sweet wine styles. This is Spain's most underrated wine category – dark, unctuous dessert wines that are a million miles apart from Sauternes. Of course, lighter dessert wines do exist and are made both in Andalucia and across Spain, but it is important to pay due homage to a wine style that is centuries old.
Andalucia: Vinos Generosos
Historically, Andalucia's sweet wines were known as vinos generosos, a self-translating term: sherry above all, and the fortified wines of Montilla-Moriles and Malaga. Unlike France, the botrytis mold responsible for making the amber nectar that is Sauternes has no place in Malaga winemaking – the climate is far too dry and clement for botrytis to take root. Other regions are a different matter – we'll explore that later. Instead, high-altitude sites that combine the best Southern heat elements with bracing freshness are poised to ripen grapes to perfection. These are then made sweet either due to adding grape spirit to stop the fermentation or by drying out the grapes.
The white grape responsible for making these powerful Andalucian concoctions is called Pedro Ximenez, the mainstay of dessert wine production in Jerez. Taken to Australia in the 1800s, Pedro Ximenez – PX for short – thrives in hot climates and prefers richer soils; it is a late-ripening variety that can be a nightmare to grow due to its predilection to developing viticultural hazards such as downy mildew and esca. Nevertheless, it produces a singular and inimitable style of dessert wine – the traditional Malaga sweet wines are dense, treacly, and cloying even, an unashamed monument to powerful and rich sweet wine styles.
You'll find Pedro Ximenez all over Andalucia, although the grape reaches its apogee in Malaga and, of course, Jerez. Malaga's appellation framework has undergone some significant changes over the past twenty years. Before 2001, Malaga had just one DO. However, that year the DO was transformed into Malaga and Sierras de Malaga, the latter appellation now used for dry wine styles produced from a range of grapes, including Sauvignon Blanc, Macabeo (Viura), and Chardonnay. Meanwhile, Malaga was bestowed with the honor of protecting Andalucia's historic sweet wine style; Malaga's DO applies to fortified wines and 'natural' sweet wines, which depend entirely on the hot climate for their sweetness and alcohol level. The fortified wines must have between 15 and 22% alcohol, while the naturally-occurring sweet wines must have a final alcohol of over 13%. Malaga's vineyards spread out in all directions from the city itself; the ancient hilltop town of Ronda boasts some of the region's best terroir and superior sites on the coast west of Malaga plateau is well north of the city.
Yet not so long ago, they were in danger of becoming almost moribund. Scholtz Hermanos, a famous traditionalist firmly committed to making unctuous sweet wines, went bankrupt towards the end of the last century. Moreover, it seemed as if this style might die out altogether for a while due to dwindling consumer demand and changes in fashion.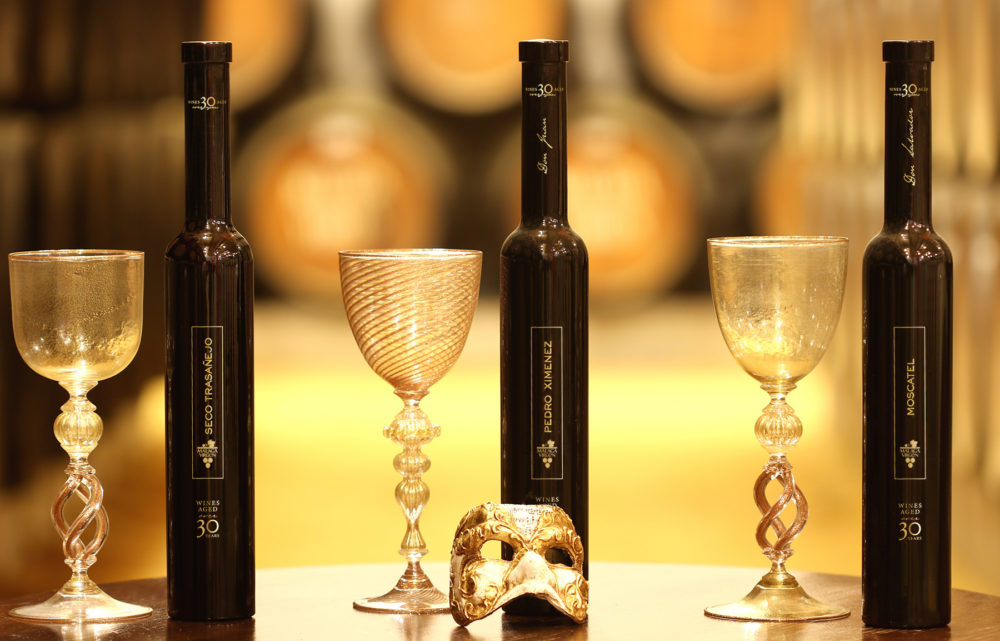 Bodegas Malaga Virgen
Thankfully, there has been a resurgence of interest in sweet wines in recent times, both from sommeliers and connoisseurs. A historic winery once called Lopez Hermanos – renamed Malaga Virgen – continues to make an exciting and age-worthy range of vinos generosos. However, newer faces are giving them a run for their money. Riojan winemaker Telmo Rodriguez has been a force for good in several parts of Spain – Malaga is no exception.
Rodriguez is a massive proponent of Pedro Ximenez, yet he felt that other grapes and wine styles might excite new audiences and encourage a rediscovery of Spain's sweet wine heritage. So he decided to revive the fortunes of Malaga Moscatel (Muscat), a grape that is grown all over the world. Muscat has been grown for centuries – genetic mutation has ensured that over 200 varieties belong to the Muscat family. Malaga's version is grown to perfection by Rodriguez, revived as a fresh, fragrant, and delicate wine that, crucially for younger consumers, is never cloying or sickly. Next, we implore you to try Molina Real, as it is everything a modern-style sweet wine should be: fresh, aromatic, but imbued with orange nectar, tangerine, and honeysuckle fruit.
Is there any real competition? Yes, indeed – it was left to US-based importer of Spanish wines, Jorge Ordonez, a native of Malaga, to offer an alternative. Produced from ancient Moscatel vines grown high in the hills, his style is fuller and richer than Molina Real – Almijara's Jarel also tends to win consumers over with its modern take on Andalucian sweet wine.
In other ways, though, Andalucia is fiercely resisting any concessions to modernity and new ideas. Montilla-Moriles continues to make a gloriously intransigent product: a dark, sweet, unctuous, and velvety sweet wine – Pedro Ximenez is unsurprisingly the mainstay of local production. Situated just south of Cordoba, Montilla-Moriles' signature grape is also shipped to Jerez for making sweet wine there. The region's hot, arid climate results in naturally high alcohol and, indeed, sugar levels, which have historically allowed it to be shipped without fortification. At its best, sweet Montilla-Moriles is utterly exquisite and unique – the scent of black olives, dark chocolate, and marzipan have found more than a few fans, both in Spain and abroad. Sweet sherry wines made from Pedro Ximenez are no less outstanding, as are the sweeter Oloroso and Amontillado styles, made by blending the sherries with sweetening wines.
Ultimately, both the traditionalists and the new guard have been responsible for reinvigorating interest in Spanish dessert wine. But while Andalucia does not have a monopoly on the sweeter side of viticulture, it remains Spain's most important source of dessert wines. However, some regions and winemakers are starting to catch up, buoyed by a resurgence of interest in the category.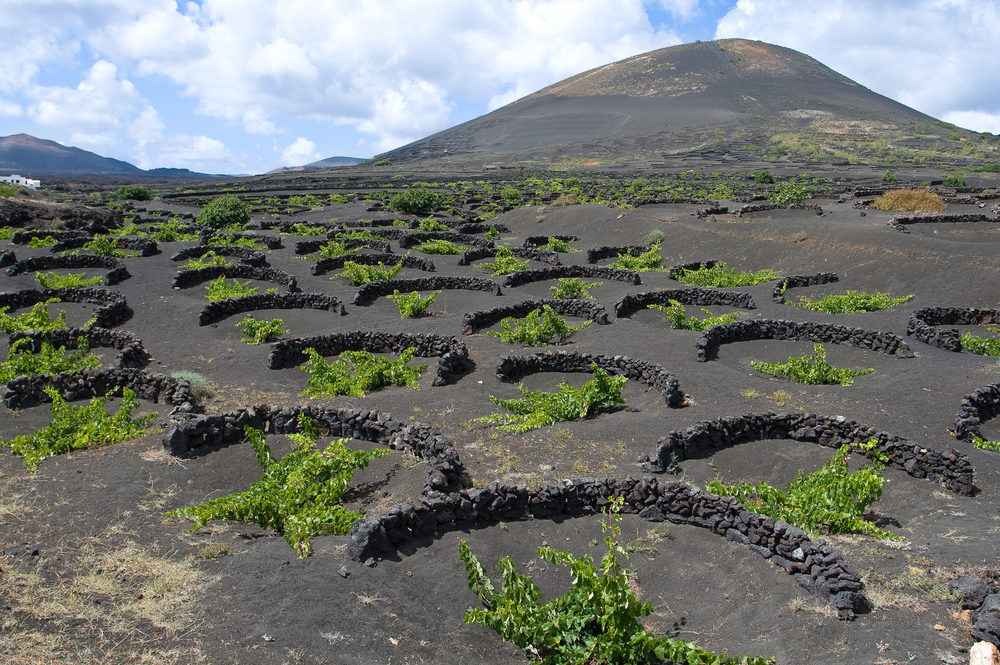 Vineyard on Lanzarote
Today, the curious oenophile will find excellent dessert wine styles in regions as diverse as Navarra, Catalunya, Alicante, and the Canary Islands. For the most part, sweet wines made in these regions are due to individual wineries wishing to promote the category rather than a longstanding tradition enshrined in the appellation frameworks. The Canary Islands are a notable exception. Winemakers tend to lean heavily on Moscatel to make a pleasing style to newer audiences, while Pedro Ximenez is almost totally confined to Andalucia. Unfortunately, sweet wine styles made in these regions are still largely anonymous outside of Spain – they need greater promotion! This is our job, of course, so let us introduce you to a few surprises.
Navarra
Navarra excels, in this regard, repeatedly confounding expectations. For most of the 20th century, Navarra's scattered vineyards were dedicated to growing Garnacha, made into a strong rose and even stronger bulk red wines. However, the 21st century has witnessed a revolution in producing quality wines across Navarra. The region acts as a bridge between Rioja and the world: oaked Tempranillo wines are joined by a full palette of Spanish and international varieties. It is certainly not a homogenous region – there is a world of difference between the hot, dry, flat Ribera Baja and Ribera Alta subzones in the south. In these cooler terroirs, the botrytis mold can spread across the vineyard, whereas in hotter climes down south, this would be almost impossible. Corella has earned a justified reputation for excellent botrytized Moscatel de Grano Menudo (Muscat Blanc) – Bodegas Chivite is responsible for making Navarra's greatest dessert wine. This is as close as one can get to French dessert wines in northern Spain in terms of body and mouthfeel.
Alicante
There are more surprises in store across eastern Spain. Flanked by the Mediterranean, Alicante was dedicated to producing dubious quantities of cheap bulk wine for decades. But many DOs are putting investment and new ideas to good use, resulting in fruity and balanced wines of real class and distinction. Growers such as Julia Roch in Jumilla and Enrique Mendoza have shown how to produce modern and traditional wine styles from Moscatel and Monastrell (Mourvedre). Who would have thought that Mourvedre, responsible for making Bandol's hot, spicy, and concentrated red wines, could be coaxed into producing a Spanish dessert wine? It appeals to those who like their sweet wines, intense and luscious; Monastrell is typically the antithesis of light and dainty. Grapes are raisened in the sun and aged in used barrels for up to ten years; the best examples combine the oxidative notes of yeast, brioche, and toast with more fresh, vibrant fruit flavors. Modern styles, however, eschew this approach and are aged for much shorter periods.
Canary Islands
But if modernity and new ideas transform the viticultural landscape of Spain's central Mediterranean coast, tradition reigns supreme in the Canary Islands. These volcanic islands off the coast of Morocco have a unique viticultural heritage – the phylloxera louse never devastated the vines grown here. The islands of La Palma, El Hierro, Lanzarote, La Gomera, and Tenerife each boast at least one appellation – Tenerife has over 4. There are dry whites made across the islands, but for the moment, the most exciting wines remain the distinctive sweet whites made from low, windswept bush vines. Barrel-aged and clean, fruit-driven examples are now finding a home outside of Spain, produced from Marmajuelo, Malvasia, and Gual (Madeira's Boal).
Penedes
Lastly, due respect must be paid to Torres. For over 50 years, pioneer Torres has been making a wine called Floralis-Moscatel Oro, a dainty, elegant dessert wine that boasts gorgeous honeyed and tangerine fruit. Historically, the Mediterranean coast's hottest, lowest vineyards in lower Penedes supplied super-ripe Muscat and Malvasia grapes for dessert wines. As a result, they were largely coarse, alcoholic, and top-heavy.
However, when Torres started investing heavily in the region in the 1960s, they raised the bar considerably with the introduction of Floralis. Faithful to its origins, it is nevertheless a modern-style Spanish dessert wine that will appeal to a broad audience of oenophiles. More recently, Gramona has added to the Catalan family of sweet wines by producing an ice wine using cryo-extraction. And so, the palate becomes ever more varied and rich. Of course, we don't wish to exaggerate – Spain still lags behind France in terms of collectability and recognition. But Spain is rapidly catching up thanks to considerable investment, respect for tradition, and bold new ideas.
Related Blog Posts: