What is Tempranillo wine?
Great terroir may influence a regional wine style's nuances, but the raw materials enable the magic to happen. Fortunately, Spain has both. The Iberian Peninsula boasts some of the most varied and complex terroir in Europe, supported by an eclectic palate of internationally renowned grape varieties. The most important of these is undeniably Tempranillo [pronunciation: tehm-prah-nee-yoh]. Spain's most famous red grape is increasingly planted in regions as diverse as Australia's Yarra Valley and California's Sonoma County. The grape has a multitude of synonyms: Tempranillo is known as Tinto Fino or Tinto del Pais in Ribera del Duero and Toro, where it ripens to produce immensely concentrated and structured wines. Yet in Catalunya, growers know the variety as 'Ull de Llebre.' In the arid plains of Castilla – La Mancha, you'll be drinking a glass of Cencibel. Across the border in Portugal, winemakers blend Tinta Roriz in their ancient cellars. Others call it Aragonez. It is one of the most ubiquitous grapes in Europe and one of the most heavily planted in the world. But Tempranillo is every bit the equal of Cabernet Sauvignon and Syrah. Experience this outstanding grape with Cellar Tours on a Luxury Wine Tour in Northern Spain.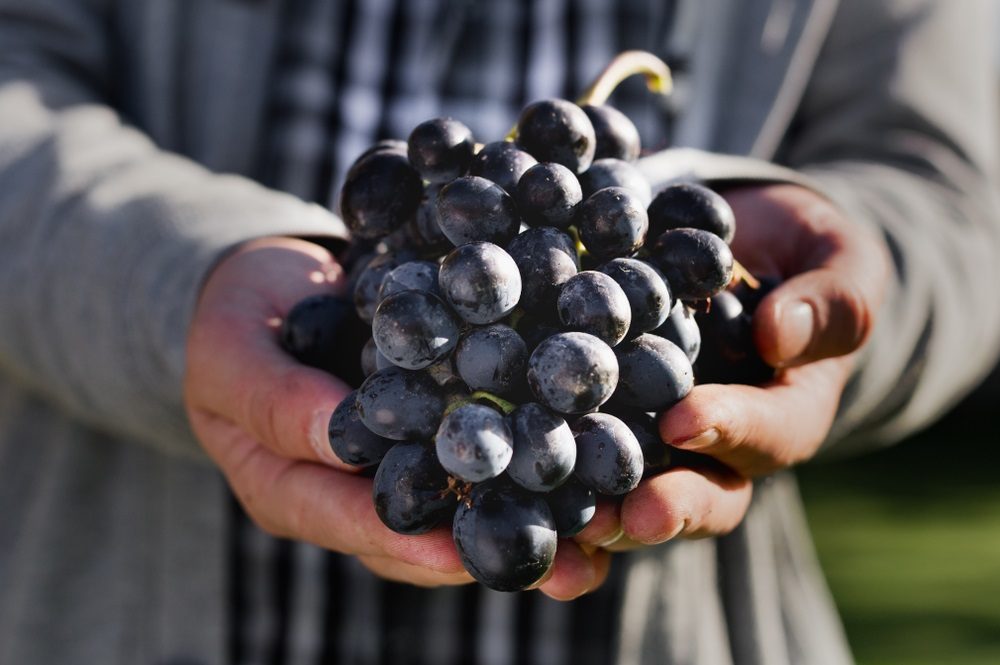 The Origin's of the Tempranillo Grape
Its etymology is well known to all growers of this versatile grape. Tempranillo's name comes from the Spanish word temprano, meaning 'early,' with ripening in early (ish) September, although this varies depending on the local conditions. It has been part of Spain's viticultural landscape for centuries, grown in a varied mosaic of soil types, climates, altitudes, and aspects. However, there is some disagreement about the grape's genetic origins, and at which point it became part of Spain's wine heritage. Some have suggested that Tempranillo is genetically related to Pinot Noir (a grape prone to mutation), while others regard this as utter nonsense. A more likely theory is that it is the Valdepenas grape grown in California's central valley region.
In the 1600s, Spain established colonies across Central and South America, bringing back many local species of flora and fauna. Unfortunately, its exact date of arrival on Spanish shores will possibly never be determined. Another theory suggests that Tempranillo is a mutation of Argentina's family of Criolla grape varieties – they have a close genetic relationship, and this theory is certainly plausible. In the 16th century, the first Spanish missionaries brought European black-skinned grapes to South America. These grapes were crossed with local varieties, which eventually gave rise to the Criolla family. The National Institute of Agricultural Technology in Argentina has been studying the DNA of the Criolla family for some time now – their findings may hold the answer to this mystery.
However, there is no mystery surrounding the signature scent and flavor of Tempranillo. Swirl a glass of Rioja, and you're bound to detect aromas of vanilla, strawberry, and red cherry, underpinned by a smooth texture, good acidity, and often very accessible tannins. With age, aromas of tobacco leaves, spice, and leather tend to emerge. Hotter climates provide fuller flavors and greater intensity – the palate shifts from red to black fruit in areas like Toro. Indeed, the grape is not as fussy as Pinot Noir, thriving in both cooler and warmer conditions, and adapting to its terroir with relative ease. Yet Tempranillo is no pushover. Its early budding makes it susceptible to spring frosts, while its skins can be sensitive to rot in wetter vintages. But if the grape is planted on exceptional terroirs and cultivated with due diligence – controlling the yield is vital – then it produces very complex, profound, and long-lived wines.
Rioja
Few would deny that Rioja is one such place where Tempranillo thrives. Perfection, often aspired to but rarely achieved, is possible in this corner of Spain. Vina El Pison is probably the most famous Tempranillo vineyard in Spain, although Ribera del Duero's Pingus competes for that title. The Artadi family owns the plot near Laguardia, almost 490 meters above sea level. Planted on calcareous soils of ancient origin, synthetic inputs are kept to an absolute minimum. Old vines produce naturally low yields, which are then treated with the utmost respect in the winery. The result is an explosive and beguiling wine with layers and layers of depth and complexity. It is outstanding – Spain's Lafite, if you will.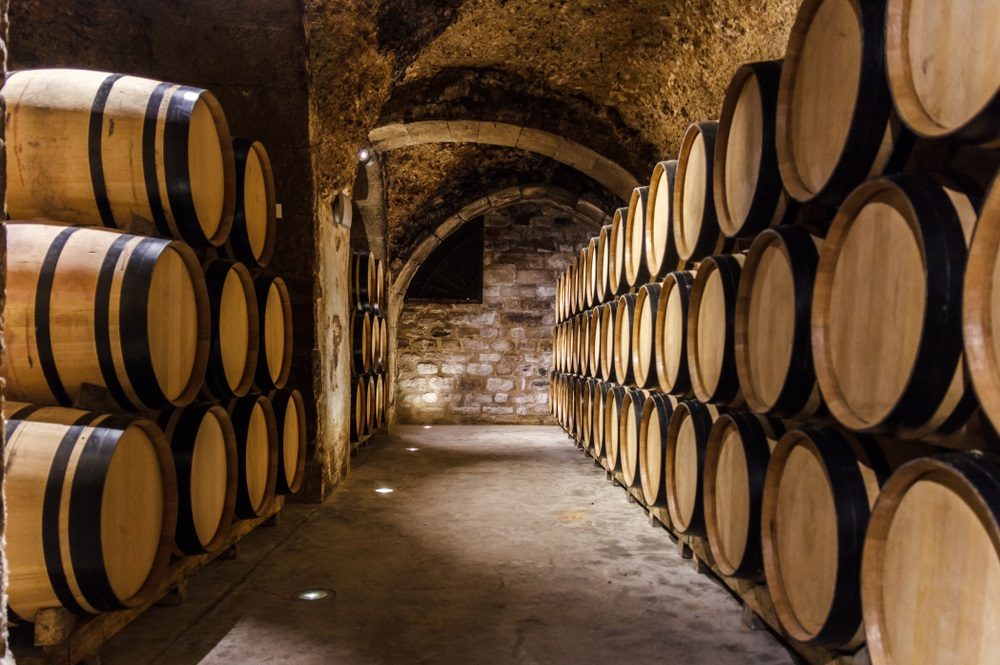 Of course, not all Rioja is as magnificent as El Pison. Nevertheless, the grape seems to love the region's varied conditions, from the mild climate of Rioja Oriental to the cooler, higher vineyards of Rioja Alavesa. Above all, Tempranillo is one of the world's most fantastic chameleons. Apart from differences in terroir, winemaking philosophies and practices vary enormously across Spain – there are no 'cookie-cutter' formulae for making exceptional Tempranillo-based wines.
For a start, debates rage about the value of blending. Some of the most expensive labels in Rioja are often 100% Tempranillo wines, perhaps containing a small number of other varieties. Winemakers like Telmo Rodriguez argue that Tempranillo can prosper without a supporting act. However, Rioja has a long and proud history of blending – it is ingrained into the region's DNA. Tempranillo blends well with the plumper, alcoholic Garnacha, in addition to Carignan (Mazuelo in Spain), and local hero Graciano. Both styles have great merit; both approaches can produce excellent wine.
But the controversies don't stop there. There are more opinions about the use of oak in Rioja than varieties of tapas. Aging in oak barrels has always been part of the winemaking in Rioja, and Tempranillo has a natural affinity with both old and new oak. The grape's resistance to oxidation has ensured that the wood aging of Riojas has always been done on a large scale. For many years, American oak was the preferred choice, as the wood is dense and lacking in porosity, ensuring that the wine matures more slowly due to the resulting reduced contact with oxygen. Traditionally, Rioja Gran Reservas were aged in old American barrels for many years. Extended aging in American oak develops a soft, mellow palate of vanilla and cedarwood, which is not to everyone's taste. At times, the oaking regime can utterly subjugate the naturally expressive fruit of Tempranillo. Certain winemakers realized this and decided to take steps.
A growing firmament of growers now eschew American oak, aging for shorter periods in both new and used French barrique. This provides a very different sensory experience and an altogether different expression of Tempranillo. French oak gives a more subtle impression, elevating the grape's natural fruitiness to play an equal role in the overall flavor rather than allowing it to be subordinate to the barrel. Producers like Finca Allende are passionately committed to using new French oak, deriding the taste profile of used Bourbon barrels as "clumsy" and "amorphous." Others resolutely refuse to give up their precious old casks, kept in the bodega (cellar) for many generations. The result is a plethora of styles which should please everyone.
Riberia & Toro
In the savage plains of Castille y Leon, however, Tempranillo finds no such dichotomy. Growers in Toro and Ribera del Duero are passionately committed to French oak. Adapting to the local conditions with ease, Tempranillo grown along the river Duero is a very different animal to the best wines of Rioja. If you gaze at certain spots in Ribera del Duero, you'll glimpse the source of local good fortune. In the village of La Horra are gnarled old bush vines, producing tiny yields when planted on the right soils. Pingus owner Peter Sisseck owns the most famous of these plots, which grows Tempranillo to perfection (although a Rioja aficionado might not recognize it as such).
Tempranillo laps up the harsh continental climate, high altitudes, and limestone soils of Ribera del Duero. What emerges in your glass is a full-bodied red with remarkably intense color, structure, and acidity – quite different in style from traditional Rioja. Growers are not accustomed to blending the grape, believing that Tempranillo can shine as a single-varietal wine. The baking conditions of the Toro region in Castille y Leon produce similar styles, albeit they sometimes lack the finesse and structure of top Ribera. Tempranillo from Castilla-La Mancha can be potent and concentrated, or it can merely be an alcoholic monolith. In recent years, winemaking practices and viticultural techniques have improved dramatically in regions like Valdepenas.
Catalunya & Navarra
The palate of styles in Catalunya and Navarra is no less varied. The latter region often blends Tempranillo with Bordeaux varieties, while the Penedes zone of Catalunya is where you'll find the best Tempranillo in eastern Spain. The top wines combine a tasty cut of acidity with smooth tannins and generously scented red fruit. Somontano also makes attractively plump and easy-going Tempranillo. The best examples are excellent wines, but they rarely achieve the heights of Rioja and Ribera del Duero.
As the mainstay of Spanish red wine, Tempranillo is one of the world's most recognized and loved styles. It is often associated with that trademark strawberry/vanilla aroma, which has beguiled oenophiles for decades. Yet this cliché, however widely adored, can misrepresent an incredible well of diversity. This grape is, first and foremost, a shapeshifter. It adapts to local conditions and provides exciting flavors, aromas, and sensory experiences. It can be light and elegant or powerfully structured and intense. It can be unremarkable; it can be magnificent. But it can never be pigeonholed.
Top producers of Tempranillo in Spain:
Related Blog Posts: