"Garnacha is possibly Spain's greatest red grape variety. Like Pinot Noir, it acts as a powerful conduit between the terroir and the winery. There is no other grape in Spain that transmits the characteristics of a particular site with such clarity and precision."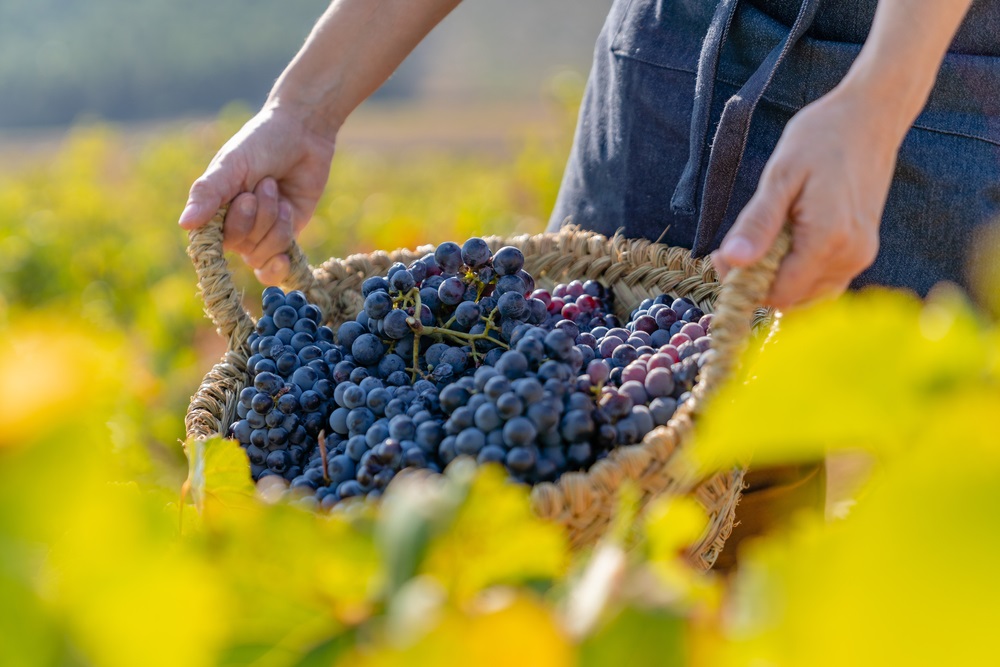 Ferran Centelles' eulogy to the world's most misunderstood grape variety could scarcely be more relevant today. At a recent seminar hosted by Centelles – former head sommelier at the legendary El Bulli restaurant in Catalunya – he spoke of a revolution in attitudes and winemaking sweeping across Spain. After decades of being derided and marginalized, winemakers in Rioja, Montsant, Madrid, and Navarra are waking up to the tremendous potential of the Garnacha grape. According to Centelles, a correspondent for Jancis Robinson MW, Garnacha is responsible for some of the nation's most exciting, terroir-driven, and age-worthy wines. Thirty years ago, the idea of Garnacha being at the forefront of Spain's cult wine scene would have seemed ludicrous. Yet Alvaro Palacios' L'Ermita, a single vineyard expression of Garnacha from Priorat, now sells for more than $1000. And according to a leading Spanish expert on Garnacha, Ezequiel Sánchez-Mateos of Galgo Wines, "Garnacha vines in the Ribota Valley (650 meters above sea level), have some of the lowest yields in the world and are grown in the famous 'glacis' soils, typical of the area. Nevertheless, Garnacha vines have been cultivated in this region for centuries, and Levantine pilgrims are said to have appreciated their wines while on the Camino de Santiago."
Historically, Garnacha or Grenache Noir was the most-planted red grape variety in Spain. Although this potent red variety currently dominates the viticulture of the southern Rhone Valley, wine experts and historians insist that Garnacha's birthplace was the Italian island of Sardinia. In the 1300s, the Spanish kingdom of Aragon established a colony in Sardinia. It is believed that the native Garnacha (known locally as Cannonau) was transplanted into Spanish terroir in the 14th century. Garnacha's heat and drought tolerance ensured that the variety spread like wildfire throughout the Mediterranean in the 15th and 16th centuries. It was particularly prevalent in Catalunya and Navarra, although the grape did not establish a foothold in Rioja until the early 1900s.
After the phylloxera louse devastated the region's viticulture in the late 19th century, growers needed a fast and cost-effective solution. Garnacha's robust nature and tendency to offer generous yields provided the ideal answer. As a result, plantings increased dramatically in the 1920s and 30s, effectively resuscitating a wine industry that was given up for lost. Today, Garnacha's stronghold in Rioja's terroir remains the Rioja Oriental sub-zone, where winemakers like Alvaro Palacios continue to make site-specific, mono-varietal expressions of this noble variety.
Yet towards the end of the 20th century, Garnacha fell spectacularly from grace. Oenophiles had fallen madly in love with Tempranillo, which supplanted Garnacha to become Spain's most-planted red grape variety. Compared to its rival, Tempranillo was far easier to grow, offering a smooth palate and enticing flavors of strawberry and vanilla that consumers found irresistible. Of course, Garnacha would continue to be used as a blending partner in regions like Rioja, but its reputation as a successful varietal wine plummeted. Growers across Spain started to pull up their Garnacha vines with wild abandon. For a time, it looked as if Garnacha would become a minor player in the Spanish viticultural map.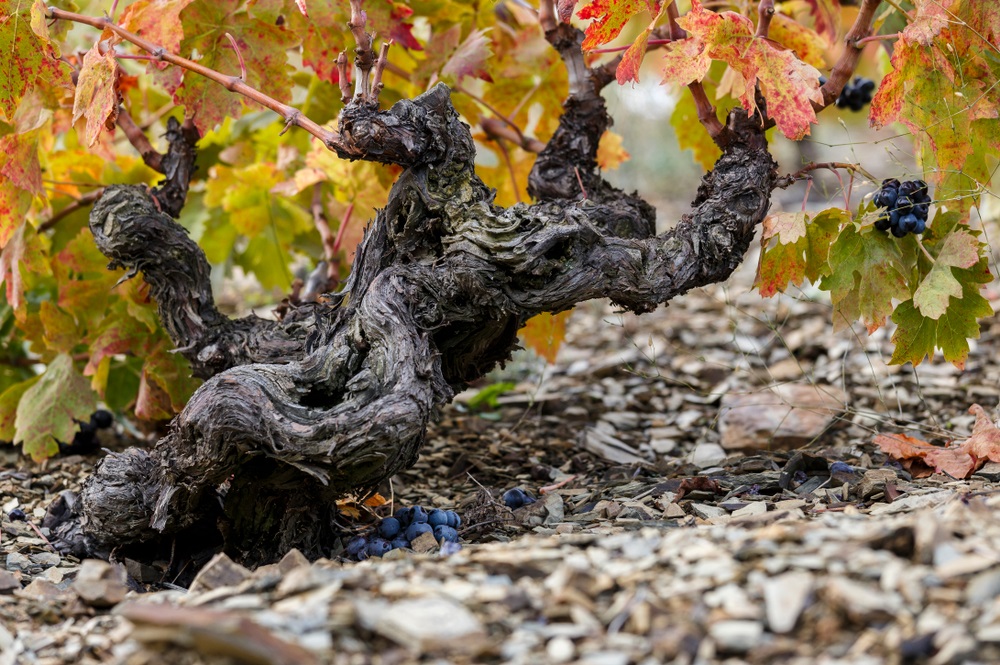 Garnacha Vines, Priorat Region
However, pioneers like Telmo Rodriguez, Palacios, Daniel Ramos, and Soto Manrique have worked tirelessly to save the reputation of this beautiful variety. As a result, Spain was in danger of losing its most precious viticultural resource, gnarly old bush vines of Garnacha, planted in sites as diverse as Priorat and Sierra de Gredos. But, thanks to the relentless proselytizing of Rodriguez and his compatriots, Garnacha is now back in vogue. Their approach has been both passionate and pragmatic: growers were reluctant to cultivate such low-yielding bush vines; therefore, property owners started offering financial incentives to winegrowers if they promised not to grub them up. Peter Sisseck adopted a similar approach in Ribera del Duero in a noble effort to save the region's centenarian plantings of Tempranillo. As a result, the best wines produced from old Garnacha vines are incomparable, concentrated, refined, and complex.
Of course, no one is under any illusions that cultivating Garnacha is a walk in the park. Appreciated for its robust nature, the variety is nonetheless prone to prolific yields and is susceptible to various grapevine diseases, particularly bunch rote and mildew. As Ferran Centelles so rightly claims, Garnacha is Spain's counterpart to Pinot Noir. If the grape is planted on inferior sites and mishandled in the winery, it produces utterly nondescript and anodyne wine. But it also transmits the distinct qualities of superior terroir with clinical precision – Garnacha grown in La Mancha is a world away from the wines of Priorat. A late-ripening variety, Garnacha needs plenty of heat and a long growing season to achieve good phenolic ripeness. Yet, the grape does not have an abundance of anthocyanins (coloring compounds) or tannins. Poor examples (once ubiquitous in Spain) combine high alcohol with a flabby mid-palate, pale color, and low acidity.
La Mancha
Contemporary Spanish Garnacha, however, is a world apart from this sad caricature. If you want a poster child for the revolution in viticulture and winemaking, then head to the arid region of La Mancha. In the so-called sarten (frying pan) of Spain, oenologist Elías López Montero produces one of the most precise, refined expressions of Garnacha imaginable. Verum, Ulterior Parcela No 6 Garnacha, is sourced from vines planted at high altitudes on light, sandy soils. After fermentation, the wine is aged in clay jars called tinajas for about 11 months. This practice is becoming more widespread in Spain as the nation's leading winemakers continue to coax finesse and refinement out of this challenging grape. Aging in tinajas maintains a remarkable freshness and purity in the wine while subjecting it to careful oxidation without imparting any occasionally overpowering oak flavors. As a result, Montero and his colleagues are now producing Garnacha wines of a style never seen before in Spanish viticulture; floral, delicate, and yet able to transcend their high alcoholic strength.
Madrid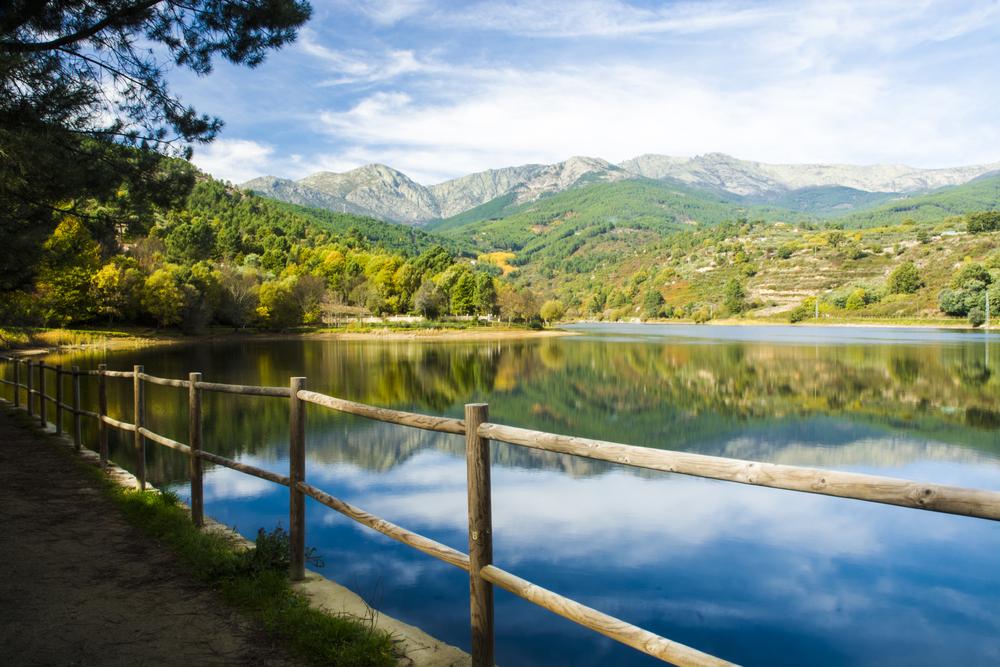 Sierra de Gredos, west of Madrid

Indeed, the quality of Garnacha now being made across Spain's key regions – both established and evolving – is remarkable. Critics and journalists can hardly contain their excitement over Daniel Ramos' achievements in the Sierra de Gredos region. Located west of Madrid, the granite and slate terroirs of the Gredos mountains have a natural affinity with the Garnacha grape, producing transparent wines of inimitable freshness and poise. Old bush vines are a precious resource in the single-vineyard 'Paraje Galayo,' fiercely protected by winemakers like Ramos and Soto Manrique. Zerberos del Tiembro and Soto Manrique's La Transición Garnacha have stunned the critics with their incredible price-to-quality ratio. Bright, floral aromas fill the glass, supported by fine tannins and racy acidity. They are magnificent examples of how the grape responds to its terroir with brilliant precision. South of the city of Madrid lies the appellation of Mentrida, which has only recently come to prominence. It has been changing just as dramatically as the rest of Spain's winescape, with higher altitude sites and old bush vines being exploited to spectacular effect. Bodegas Ziries arguably makes the finest Garnacha in the zone; its Navalegua label is a wonderful example of the variety, imbued with a high-toned floral quality and ample red fruit. Fresh and balanced, it represents exceptional value.
Aragon
So too are the best wines of Aragon and Navarra, finally receiving the consumer attention they deserve. The historical heartland of Garnacha, Aragon borders Catalunya to the east and Navarra to the north. Three DOs (appellations) called Calatayud, Campo de Borja, and Carinena are becoming the leading sources of top-quality Garnacha wines. With heavy calcareous soils and high-altitude vineyards at their disposal – some of the highest in Calatayud reach 1000m – growers can slowly ripen the grape without sacrificing acidity and freshness. As elsewhere, local bureaucracies were encouraging growers to pull up their old bush vines in the early 21st century, as they were considered economically unviable and too unproductive. However, winemakers like Juan Manuel Gonzalvo are helping to preserve the remaining vines and encourage winegrowers to care for them. In Campo de Borja, single vineyards planted on the Moncayo mountains benefit from cool breezes and the continental climate with typically dry summers. The resulting wines merge the best elements of power and finesse to create an entirely different style of wine from those found in Sierra de Gredos. In Aragon, depth and concentration are highly prized commodities. Misticos is a superlative example of the genre and possibly the region's finest Garnacha wine. Produced from grapes sourced in the Calatayud DO, the area's vines give preciously low yields of richly concentrated fruit. After aging for approximately eight months in French barrique, a beautifully expressive wine emerges. Powerful aromas of strawberry, raspberry, and damson are enveloped in velvety, elegant tannins. It is a wine custom build for seducing consumers who remain aloof to Garnacha's charms.
Navarra
In the best vineyards of Navarra, you'll find a similarly fruit-forward and ripe style. For most of the 20th century, Navarra was dedicated to the Garnacha grape, either used to blend or make gallons of cheap rosé wines. Then came the 'invader's from France; local growers decided that Merlot and Cabernet Sauvignon's international renown would help the region make a global name for itself. Unfortunately, if well made, these amorphous wines based on French grapes have never really taken off. And yet Garnacha finds itself in resurgence, championed by younger winemakers who wish to return to their roots. The best bottles, often based on centenarian bush vines, combine the concentration of Aragon with the freshness of Sierra del Gredos. Juan Lopez de la Calle, owner of Bodegas Artadi in Rioja, has achieved wonders in the region with his Santa Cruz de Artazu project. Domaines Lupier and Emilio Valerio are also making spectacular wines.
The region's terroir is highly diverse, with significant micro-climate, soil, aspect, and altitude variations. Many would argue that the best sites for Garnacha are located in the Ribera Baja sub-zone in the south, with its poor soils and Mediterranean climate. The village of Fitero is renowned for its single-vineyard expressions, mainly if the vines are over 50 years old. Thus, the region's winemakers have an unprecedented opportunity to craft terroir-driven and distinctive wines in such conditions. Thankfully, they don't waste it.
Is there a wine we can single out? Too many, perhaps, although the limited production Xi'ipal Garnacha Las Bajadas offers outstanding value. Aged in French barrique and made in tiny quantities, it is a powerful yet refined grape expression. It deserves to be much better known.
Rioja
Rioja, of course, has no such issues with global fame and recognition. Although Tempranillo remains the region's signature grape, old vine Garnachas grown in the Rioja Oriental sub-zone are becoming more appreciated. The soils of Oriental (formerly Rioja Baja) are alluvial with ferrous clay, which tends to imprint a smoky, spicy character to the local Garnacha wines. Telmo Rodriguez and Alvaro Palacios have led the charge in reviving the grape's reputation among the zone's more conservative oenologists.
Priorat
Yet, in Catalunya, Garnacha is almost universally worshiped as the region's most illustrious grape variety. Priorat, understandably, continues to grab all the headlines, but there are now fantastic wines being made in the more significant appellation of Montsant. Concentrated and perfumed dry reds are being made from the Espectacle vineyard, owned by Priorat pioneers Rene Barbier and Christopher Cannan.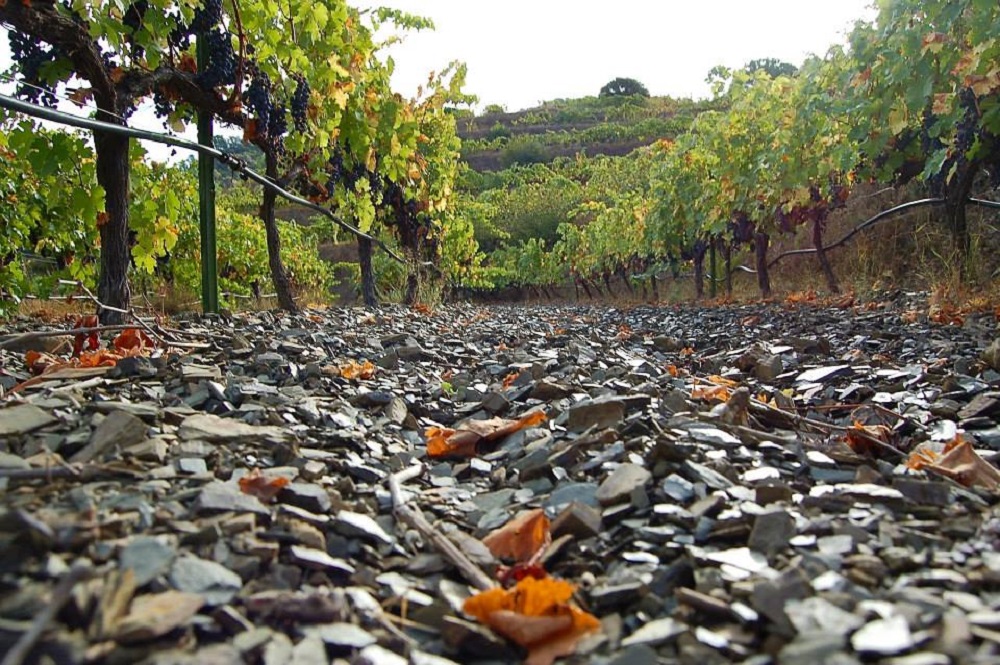 Priorat's mineral-rich soils known as llicorella
Nevertheless, no one doubts the primacy of Spain's greatest source of Garnacha wines. In 1979, Barbier saw the mighty potential of this historic region, creating the legendary winery Clos Mogador. Inspired by his success, investors soon started to flow in, including Palacios, Daphne Glorian, and Jose Luis Perez. They were attracted to the zone's unusual and unique terroir, defined by mineral-rich soils known as llicorella. It comprises black slate and quartzsite, reflecting the sun's heat and ripening Garnacha to unrivaled intensity. The dry climate – annual rainfall is often less than 500mm per year – forces the vines' roots to seek out moisture deep underground. Yields are therefore often tiny, which is only to the wine's benefit. In top vintages, the best Garnacha wines from Priorat have no equals. Concentrated, mineral-laden, and aromatic, they offer an arresting core of black fruit, spices, damson, and licorice. Ancient Garnacha planted on the hill of L'Ermita has become a cult wine with prices to match, but there are numerous single-vineyard expressions available for more earthly sums. They are among the finest red wines being made in Spain today.
And more importantly, their ranks are expanding. In just over ten years, Spain has helped transform domestic and international perceptions of the Garnacha grape. In recent years, an explosion of younger talent, combined with burgeoning interest from collectors in exciting alternatives to Bordeaux and Burgundy, has encouraged the proliferation of many delicious Garnacha wines. Once again, the acreage is expanding, and the grape is back in vogue. Of course, there may be pitfalls along the way; let's hope that the nation doesn't give into commercial temptation and chase yields over quality. You can enjoy these excellent Garnacha wines on a luxury personalized Priorat Wine Tour organized by Cellar Tours.
Meanwhile, in appellations such as Rioja, mono-varietal expressions of Garnacha remain comparatively rare. But whatever direction Spain takes, at least one thing is now inevitable. Critics can no longer complain that their Garnacha options are limited to the number of fingers on one hand. Today, the dilemma is where to start rather than a problem of lack of choice. As Ferran Centelles so aptly states: "there are untold riches to be found in the traditional heartland of superlative Garnacha wines. You just need to seek them out!"
Top Spanish producers of Garnacha wines:
Elías López Montero
Daniel Ramos
Related Blog Posts: