An essential ingredient in Spanish cooking
Spanish paprika or pimentón is used in many dishes in Spanish cuisine: indeed, the use of home-grown varieties of peppers or Capsicum is ubiquitous in Spanish tapas, appetizers, fish and meat dishes. Just try to imagine the famed Spanish Chorizo (cured sausage) or patatas bravas, both staples of the country's great tapas bars, without paprika! Yet, despite its importance, the origins of paprika are simplicity itself- a ground spice produced from sun-dried peppers that are then consumed whole, crushed into flakes or ground into the wonderful pimentón. The varieties of plants that are used to grow the peppers are only found in two Spanish regions, despite different species of the pepper being grown across Eastern Europe and the Mediterranean. Pimentón is considered so important as a unique, high-quality product of Spain that it is protected by law – a D.O (appellation of origin) regulates the varieties allowed, cultivation, harvesting, and production process.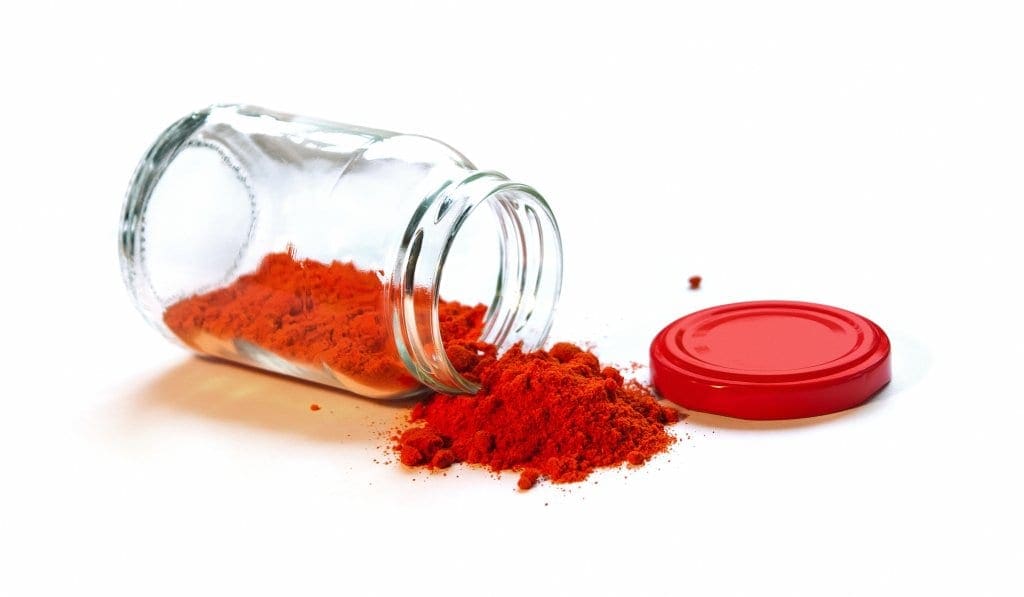 Short history of
Paprika is traditionally associated with Hungary, and Hungarian cuisine, something of a misnomer as paprika was used in central European and Asian cooking long before the Hungarians used this pungent spice to enhance their signature dish, Goulash. The varieties that grow in Spain were first introduced by Franciscan Monks, who had been sent to spread the virtues of Christianity in Spain's colonies in the Americas. Returning Monks brought with them exotic new foodstuffs, including the seeds of various species of pepper that are today grown in the regions of Murcia and Cáceres to make pimentón. The Monks initially planted the seeds in Northern Spain, in their Monasteries along the Camino de Santiago, the important pilgrimage route of St James. Gradually, their use spread across Spain's hotter regions, although it is not until the 19th century that they were milled to produce the intensely flavored pimentón.
Spanish appellations
The different varieties of Capsicum are grown in two demarcated areas: the Guadalentin Valley in Murcia and the Comarca de la Vera, or valley of the Vera in Extremadura. The process used to make pimentón is controlled by the D.O or appellation authorities, who keep a close watch on the farmers in the region. The stipulated varieties of pepper are left to ripen to an intensely bright red color. After sufficient ripeness has been achieved, the fruit must be harvested manually and not by machine. The peppers to be made into Paprika are then sun-dried before being ground into a fine spice by modern machinery.

Pulpo garnished with Paprika
Styles of pimentón
This process, although relatively uniform, produces different styles of pimentón, according to the plant varieties from which it was milled. The sweet and mild (dulce) version is highly popular in Spain and used in a wide range of dishes. Next in line in the popularity stakes is the bittersweet (agridulce) pimentón, which is moderately spicy and great for adding some fire to Spanish stews and soups like Caldo Gallego. The fiery, hot (Picante) pimentón is used in many dishes in the regions of Galicia and Extremadura, where they make use of its potent aroma and flavor to lift simple ingredients like octopus and breadcrumbs. Lastly, the Pimento de la Vera from the Caceres region has a wonderful, pungent, smoky flavor produced from its unique drying process. The peppers are hung next to tobacco leaves and left to dry under holm oak fires. A specialist pimentón that is produced in small amounts, under the meticulous care of growers who have worked these lands for decades.
But, what is truly impressive about Spain's paprika industry is the lack of rampant commercialism and sense of origin and craftsmanship that the pimentóns – in all their various guises – display. While Hungary and even the Netherlands produce vast quantities of paprika – often in industrial conditions – Spain's pimentón heritage is strictly protected by law, and only the finest fruit is used to produce the various styles. It is an essential feature of Spain's gastronomic tradition and a highly prized item by everyone, from the humble bar owner to the nation's Michelin starred chefs!
Below are some of the best producers of the various Spanish Pimentón:
La Chinata Dulce Pimentón de la Vera
Santo Domingo Picante Pimentón de la Vera
La Dalia, Pimentón de la Vera (Dulce)
El Rey de la Vera, Pimentón de la Vera (Dulce)
El Avion Pimentón Dulce Ahumado
Related Blog Posts: