The Ten Best Pizzerias in Naples, by Simona Piccinelli, our Italy Specialist
This year, I decided to celebrate the New Year with some amici in Naples, and I bet them that we would discover the best pizzeria in Naples by eating nothing but pizza for our entire five-day stay. I won the bet (thanks to Sant'Antonio Abate, the patron saint of bakers?), although I might have put on a few extra kilos 🙂 New Year's Eve was the only day when almost all pizzerias are closed. So we welcomed the New Year in the beautiful Piazza Plebiscito and Castel dell Ovo, watching spectacular fireworks after a delicious seafood dinner.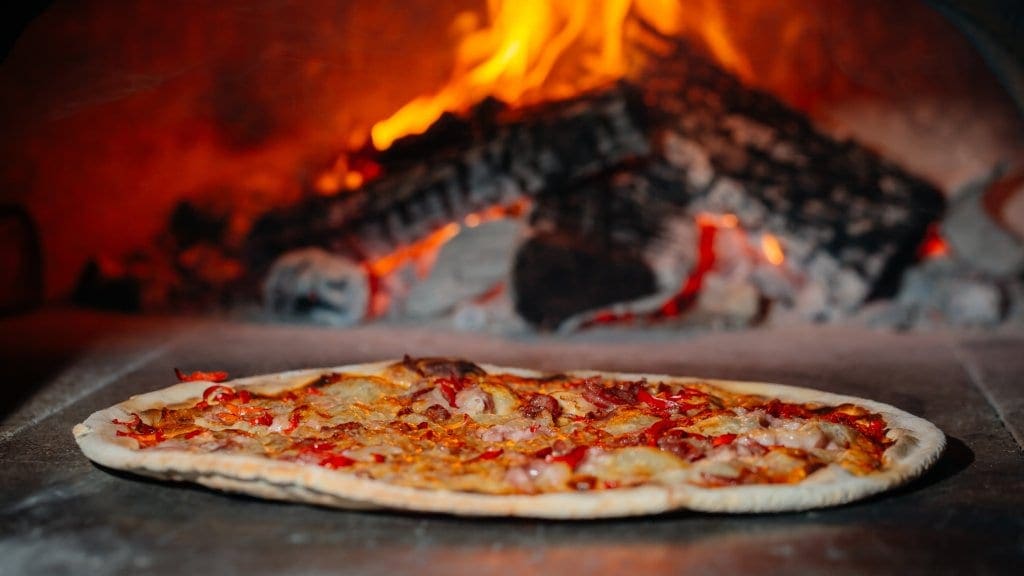 Some notes from our Pizza Tour of Naples:
La Vera Pizza (Neapolitan Pizza Association ) of Naples has a few basic golden rules:
– it can only be cooked in wood-burning brick ovens
– the crust has to be soft and light; that's why the dough is made the day before it's used, allowing the yeast to rise for at least 10/15 hours
– the pizzaiolo (pizza maker) must be a real maestro, the dough stretching technique is essential, and you need at least 2/3 years of apprenticeship to become a pizzaiolo
We visited many, many many pizzerias, and now we can list our definitive ten best pizzas in Naples :
1. Da Michele
Via Cesare Sersale, 1, 80139, Napoli
Tel +39 081 553 9204.
www.damichele.net
Let's start with what some people may consider the inconveniences- the restaurant is rustic, to say the least (almost spartan and very much "no frills"), no reservations are accepted, you always have to wait in line (we had 40 people before us!!) and they serve only 2 kinds of pizza. Nothing but the pizza Margherita and pizza marinara here, using only fiordilatte cow´s milk and sweet, tantalizing San Marzano tomatoes. So why do we recommend this place? Because this is the best pizza in Naples in our opinion!!! Since 1870 the Condurros have been making pizzas for their hungry patrons, from  tourists to local Napoletani to VIPs (they are particularly  proud they had the famous soccer player Maradona as an approving diner!)

Image courtesy of Da Michele Pizzeria
---
2. Il Pizzaiolo del Presidente
Via Tribunali, 120/121
Tel. +39 081 296 710
www.dalpresidentepizzeria.it
Right in the heart of Spaccanapoli, the historic center of Naples, Signore Ernesto Cacialli welcomed us here with a huge smile. Pizzaiolo since the time he was 7 (!!!), Ernesto invited former US president Bill Clinton – who was in Naples for G8 – to taste his creations (back in 1994). Since then, his pizzeria  (the "president´s" pizzeria) was re-named in his honor. Buono!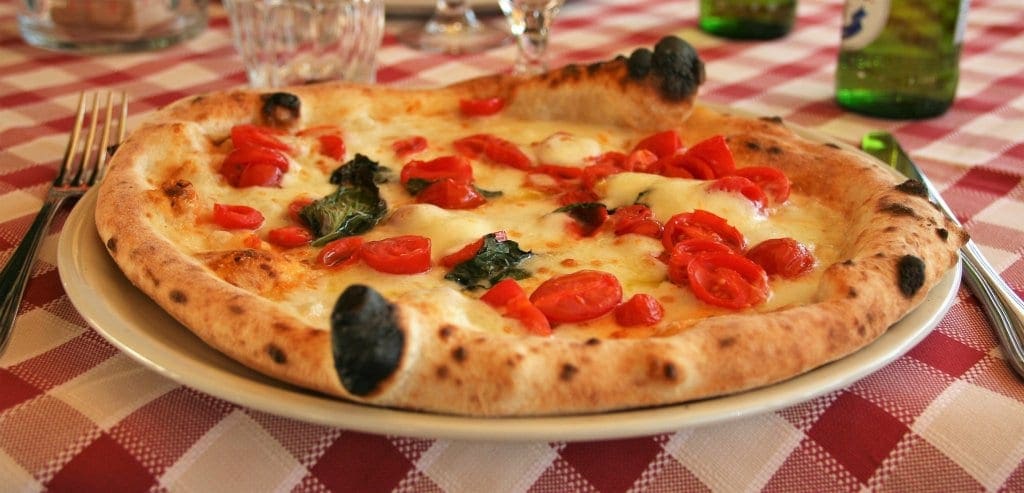 ---
3. Brandi
Salita S.Anna di Palazzo, 1- 2 (angolo via Chiaia)
Tel +39 081 416 928
www.brandi.it
Close to the elegant Chiaia neighborhood and to Piazza Plebiscito, this is where the mythical "pizza Margherita" was invented. Although pizzas have apparently been around in one form or another since Ancient Roman times, Raffaele Esposito is credited with creating the Margherita. He worked at this very pizzeria (established in 1780), and in 1889 he was asked to bake three different kinds of pizza for the royal visit of King Umberto I and Queen Margherita of Savoy. The Queen's favorite was a pizza with the Italian flag colors: basil leaves for green, mozzarella for white, and tomatoes for red. Named Pizza Margherita in her honor, this is how this pizza is still universally known. Brandi is one of the more elegant and atmospheric pizzerias and offers many traditional Napoletano side dishes as well. While Italians tend to drink beer with pizza, they offer some nice Falanghina white wines and Aglianico-based reds here as well.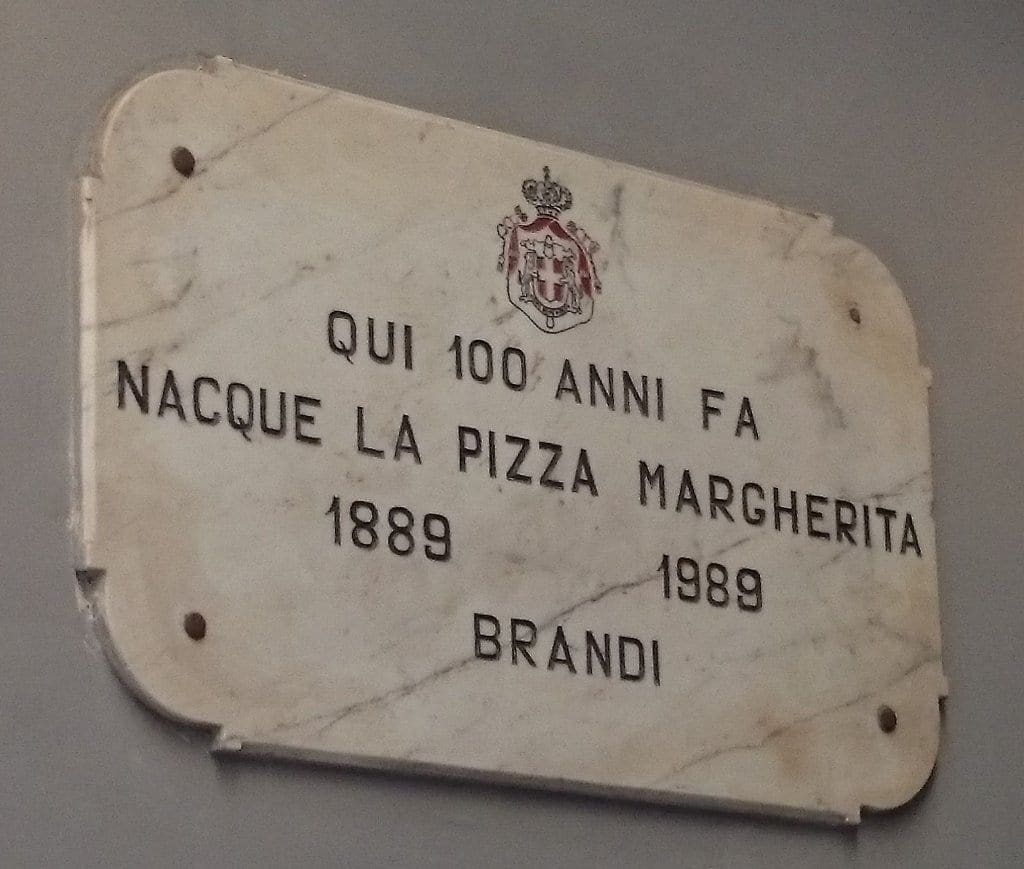 ---
4. Di Matteo
Via dei Tribunali, 94, 80138 Napoli
Tel +39 081 455 262
www.pizzeriadimatteo.com
Founded in 1936 by Salvatore Di Matteo, the pizzeria was then managed by the "scugnizzi pizzaioli" (street urchin pizzaioli kids, usually poor, going to school only when they had to and spending a lot of time hanging out in the narrow streets of Naples) that used to work for him.  Today, it is run by Raffaele Marigliano, who 50 years ago created an amazing pizza con alici e cicinielli (anchovies and newborn very, very little fish, not produced anymore). Here you cannot miss the pizza fritta, a deep-fried pizza with ricotta cheese, provola cheese, tomato sauce, and sugna (lard). Heaven on earth!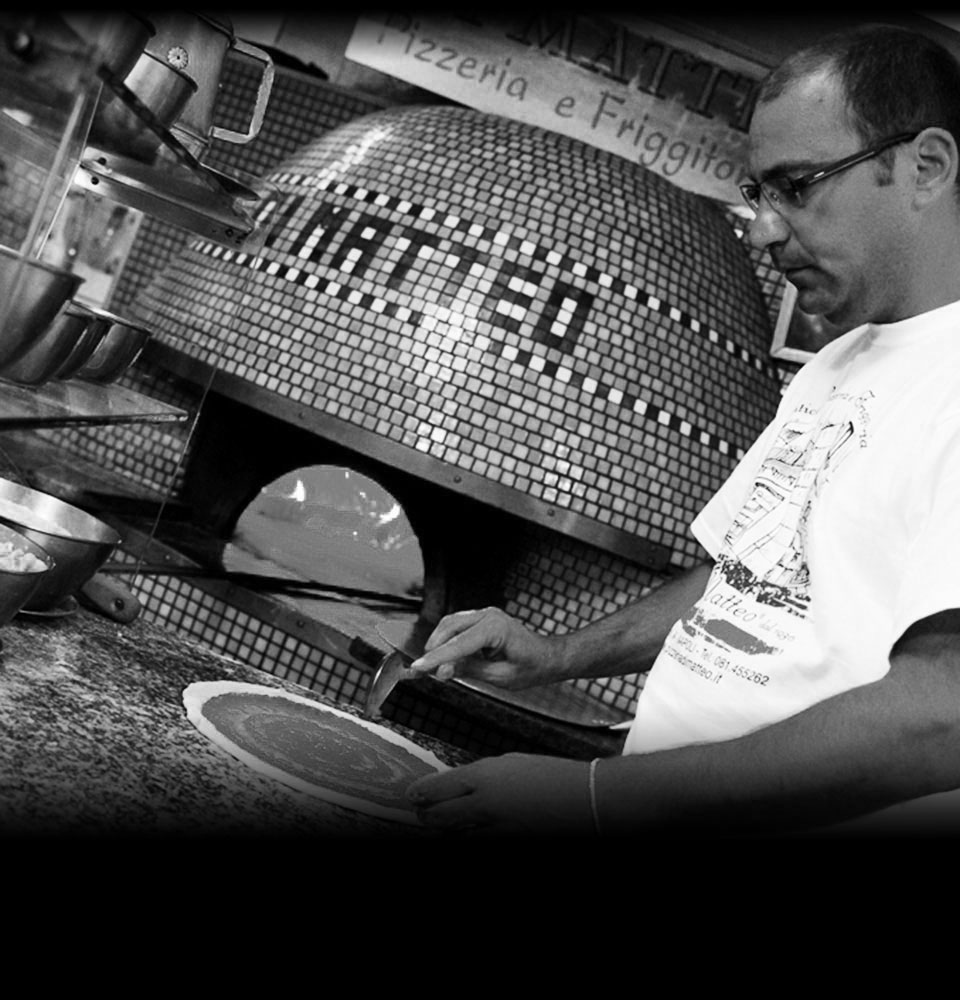 ---
5. Pizzeria Trianon da Ciro
Via P. Colletta, 44/46 80139 Napoli
Tel: +39 081 553 9426
www.pizzeriatrianon.it.
Established in 1923, this is a BIG  pizzeria with three floors. Here you can find exquisite (made fresh daily) buffalo milk mozzarella as a topping and the full range of pizza toppings you normally expect. They have 29 on their list, and their specialty is salsiccia (Italian sausage) and friarielli (a kind of sprouting broccoli that grows only in the countryside around Naples, see photo below). Recommended.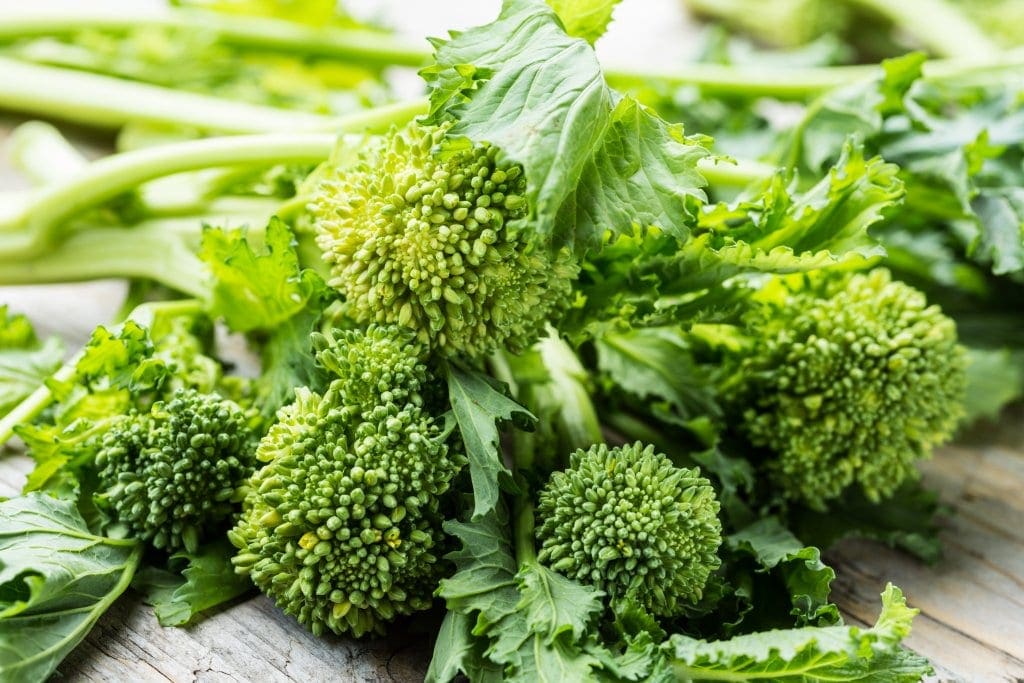 Friarielli (sprouting broccoli)
---
6. Sorbillo
via Tribunali, 32
Tel. +39 081 1933 1280
www.sorbillo.it.
This is another pizza "temple" in the "centro storico" of Naples; run today by Geno Sorbillo, a member of the 3rd generation pizza-making family. Sorbillo can also deliver to your home or hotel (in the historic center of Naples), and you can order online.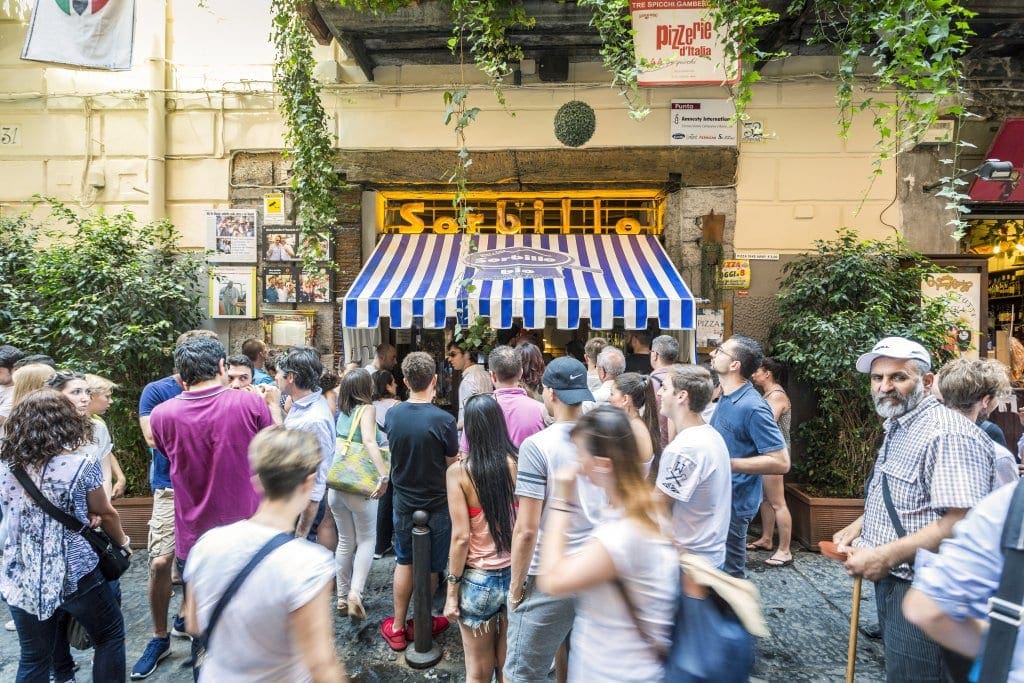 ---
7. Da Ettore
Via Gennaro Serra 39, Napoli
Tel +39 081 764 3578
Right on the seafront, facing the pretty Castel dell'Ovo marina/fortress on the elegant Santa Lucia boulevard (where politicians, actors, and tourists frequent) the pizza here is truly excellent.  But apart from pizza, they also excel in the "frittura all'italiana", a sinfully delicious mix of deep-fried aubergines (eggplant), zucchini, mozzarella, arancini (rice croquettes), cauliflower, potato croquettes, zeppulelle con alghe (salty doughnut-like fried thingie with seaweed).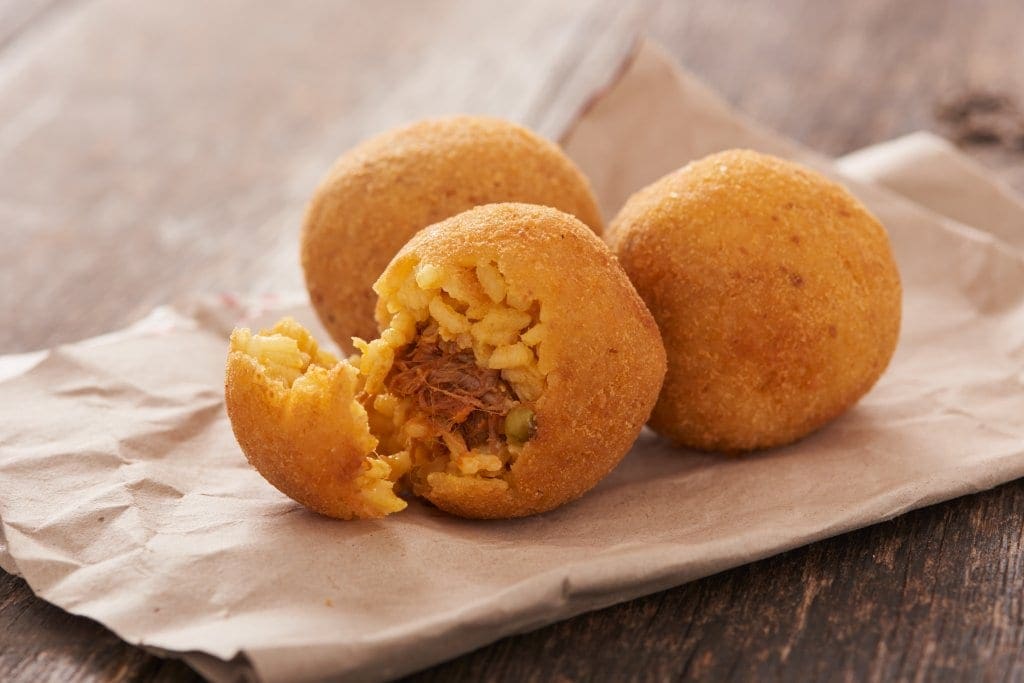 Arancini (stuffed rice balls)
---
8. Lombardi 1892
via Foria, 12/14
Tel +39 081 456 220
www.pizzerialombardi.it
Close to the FABULOUS archeological museum of Naples (with its fascinating Erotic room of Pompeii mosaics, and the Farnese collection), Pizzeria Lombardi was founded in the turn of the century by Enrico Lombardi who sold pizza in Brazil before setting up his pizzeria in Naples. Nowadays, it is run by his grandsons, Nando and Gigi. They also offer a variety of simple, perfectly executed dishes, but the pizza is what you come for. Their specialty is pizza with smoked provola cheese. yummmmmmmmm.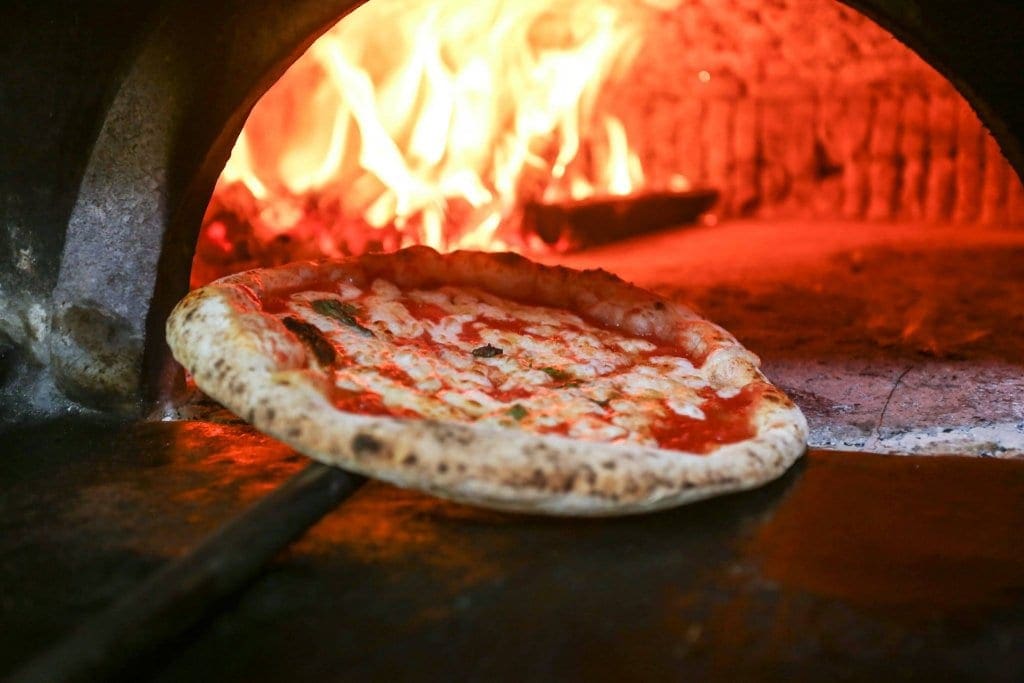 ---
9. Antica Pizzeria Port'Alba
Via Port'Alba, 18
Tel +39 081 459 713
This is the oldest pizzeria in Naples and Italy. Founded in 1738 as a seller of street food, it became a real pizzeria in 1830. Vincenzo Luciano is the 5th generation to run the business.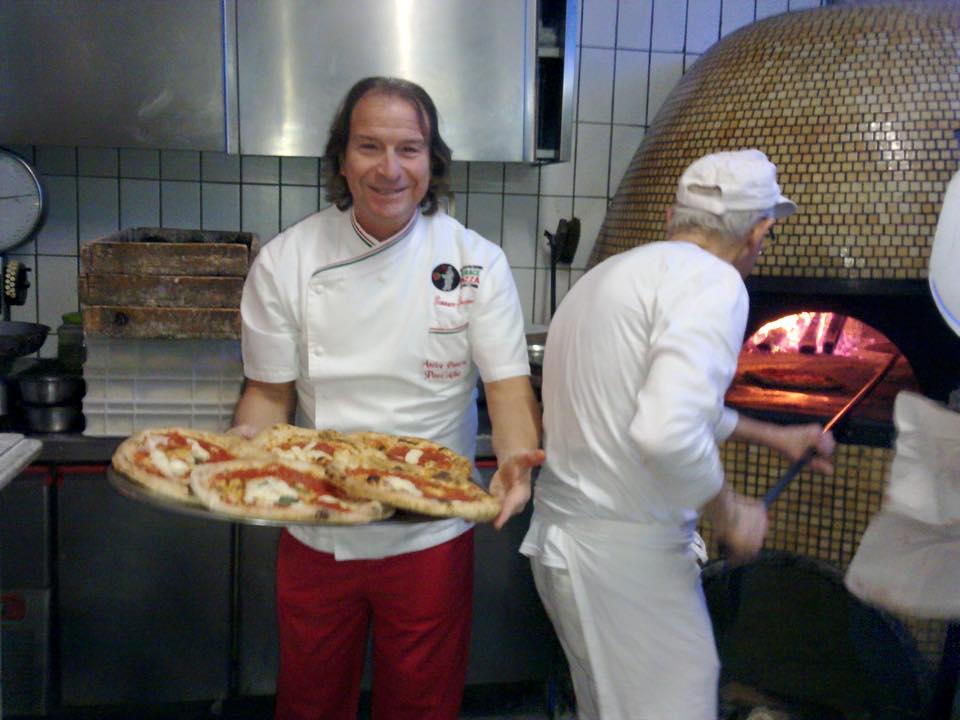 ---
10. La Notizia
Via Michelangelo da Caravaggio, 53
Tel +39 081 714 2155
www.pizzarialanotizia.com
Named after the movie (the owner Enzo Coccia loves "Citizen Kane"), this pizzeria only opens for dinners, allowing the yeast to create the perfect dough. A real treat is the pizza bianca – without tomatoes – with scarola salad, aubergines (eggplant), and provola cheese. It is not located in a touristy neighborhood, but it is absolutely worth going to the upper part of the town to reach it. Authentic Napoli.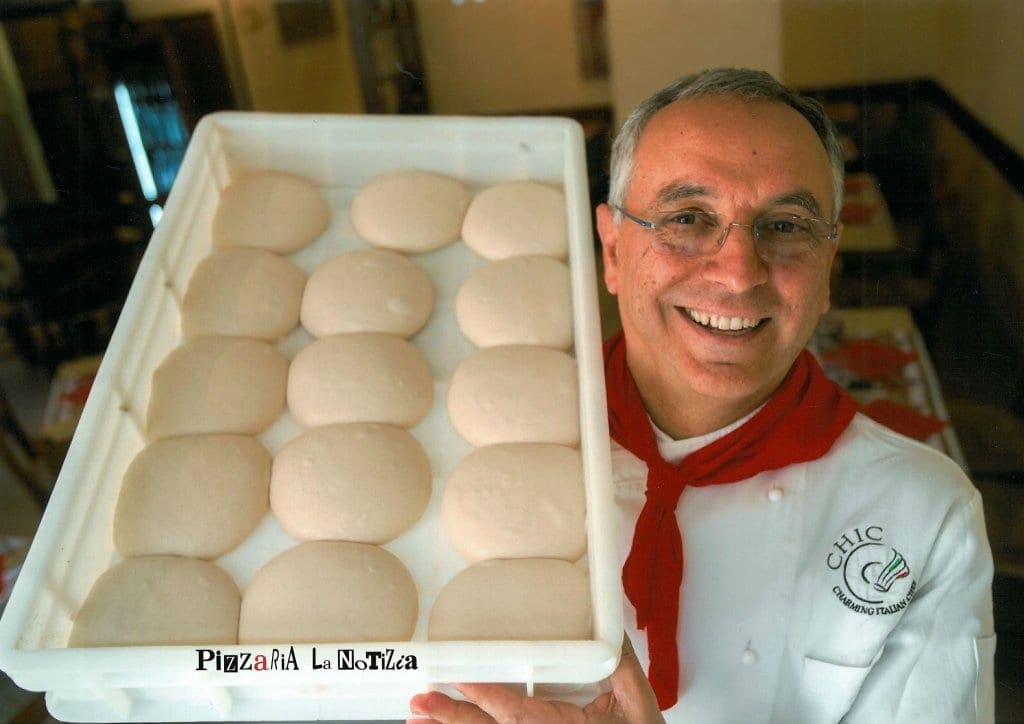 Related Blog Posts: