Bushmills is an integral part of Country Antrim's landscape, just like the hills, valleys, rivers, and people. Ireland's oldest whiskey distillery, Bushmills is located just a few miles away from the spectacular Giant's Causeway. This is a historic distillery which kept alive the tradition of Irish single malt whiskey, during a period when distilleries were closing left, right, and center. This is a distillery where you're guaranteed to taste a glass of something special. A distillery where sacred traditions are maintained and modernity is embraced.
The distillery was officially inaugurated in 1784 when entrepreneur Hugh Anderson registered the Old Bushmills Distillery whiskey as a going concern. Yet production had already taken place here for a long time – in 1608, King James I granted Sir Thomas Phillips – landowner and Governor of Co. Antrim – a license to distill. By the 19th century, Bushmills had established a powerful reputation, both at home and abroad, for the quality of its whiskey. Using pot still distillation and nothing but malted barley, Bushmills was a guarantee of quality. Unfortunately, a new malt tax introduced in the 1850s radically increased the price of the malted barley, resulting in some distillers using a mixture of cheaper grains in the mash. However, Bushmills stuck to its guns and refused to compromise on quality. Another setback occurred in 1885 when a massive blaze destroyed the Old Bushmills Distillery. Nevertheless, the famous Bushmills optimism and upbeat spirit prevailed; a new, better-equipped distillery was built in its place.
By the early 20th century Bushmills' prospects looked extremely favorable. The brand was continually showered with awards, including a gold medal for whiskey' at the Paris 1889 Expo. Sadly the onset of prohibition, competition from other nations and a crisis at home helped to kill off Ireland's once-thriving whiskey industry, a situation only exacerbated by the Second World War. Only three distilleries survived the industry's major contraction: Bushmills, Cooley, and Midleton. However, the industry started to recover in the 1970s and the firm Irish Distillers took over Bushmills for a time, selling to French group Pernod Ricard in 1988. They subsequently sold the brand to Diageo, who invested heavily in Bushmills before passing control to Mexican spirit giant Jose Cuervo in 2014. The tequila producer realized they were onto a good thing; the 21st century has witnessed a dramatic turnaround in the fortunes of premium Irish whiskey. Sales are rising, new distillers are opening and awards are being won.
Today, the brand goes from strength to strength. Earlier this year (2019), Bushmills announced plans to build a second facility at its existing site in County Antrim, adding a new malt intake, mill, washbacks, still house, tank farm, and evaporator. It is a clear signal that the brand expects more success and recognition, aided greatly by its charismatic and talented master distiller Colum Egan. His range of triple-distilled Irish whiskeys is exceptional – both the single malts and blended whiskeys. Until the launch of Cooley, Irish single malts had become something of a novelty, a tradition kept alive at Bushmills. Their 10, 16 and 21-year-old whiskeys are brilliant examples of the style. The extra years in cask propel the 21-year-old example to new heights, a mouthful of summer fruits wrapped up in honey before cocoa and pepper arrive to add definition and verve. The structure, complexity, and intensity are unbeatable.
So too are the blended whiskeys deserving of admiration. Irish blended whiskey is the signature whiskey style from Ireland, but it is a different drink entirely from the blends produced in Scotland. In Ireland, a blend is a mix of pot still whiskey and grain whiskey – unlike Scotland the various whiskeys are blended before entering the cask for maturation. Bushmills makes some of the best examples of the genre, particularly the standout Black Bush. It is an iconic whiskey, a fine example of what Ireland is capable of. The sweet and savory flavors mingle to provide whiskey perfection. Another poignant reminder that Irish whiskey is a first-class spirit perfected over many generations, and is more relevant than ever
Whiskeys produced
Bushmills Red Bush

Bushmills Original

Bushmills Black Bush

Bushmills 10 year old Single Malt

Bushmills 16 year old Single Malt

Bushmills 21 year old Single Malt
Distillery details
2 Distillery Rd
Bushmills BT57 8XH
County Antrim, Northern Ireland
Tel +44 (0) 28 207 33218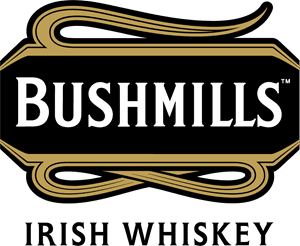 Winemaker

Colum Egan

Owner

Jose Cuervo

Production

4,500,000 litres per annum