Irish whiskey has undergone a dramatic revolution over the past 25 years, transforming from a marginal player into a revitalized, dynamic and growing industry, which now produces some of the world's best single malt and blended whiskeys. There have been many actors, pioneers, and stakeholders involved in this revolution, but none more important and visionary than John Teeling.
Cooley was founded by Teeling in 1987 – for many years it was the only independent distillery operating in Ireland. John Teeling was already famous throughout Ireland as a larger-than-life figure who made his fortune in mining, including for gold and diamonds. Yet despite his wealth, the desire to rejuvenate Ireland's past glories as a world-class whiskey producer drove Teeling to take a great risk – he purchased a rundown former distillery called Ceimici Teoranta, which had been making cheap potato spirit. It is situated in Riverstown on the Irish Cooley peninsula, close to the border of Northern Ireland. The news generated much initial excitement and anticipation; for the first time in 100 years, a new distillery was opened in Ireland.
Of course, from Teeling's perspective, the work was just beginning. Investing heavily, Cooley was eventually equipped to produce blended whiskeys from the existing column stills, and more rarified single malts with the introduction of an additional pot still distillery. The early days were tough – Cooley battled hard to survive and prosper through difficult times. Over time, recognition grew, sales increased and profits were finally made.
However, Teeling had no intention of stopping at that. He had mourned the death of Locke's distillery – renamed Kilbeggan – for years until he decided to do something about it. With a determination bordering on craziness, Teeling set about trying to produce whiskey again on a site that had become a museum. This was no easy task because while the equipment at Kilbeggan was beautifully preserved it was, literally, from another era. But Teeling managed to bring the dilapidated distillery back from the dead – in 2007, Kilbeggan fired up its stills and bottled its first whiskey onsite in 2010.
Indeed, Cooley's importance to the renaissance sweeping across Irish whiskey cannot be over-estimated. Its arrival doubled the number of whiskeys on offer to aficionados, providing real choice and inspiring others to invest in new distilleries, brands and restoration projects. In 2012, Teeling decided to sell Cooley to the Japanese firm Beam Suntory and pursue new ambitions. But whiskey lovers should not worry – the quality of spirits produced at Cooley has never been higher.
Today, the distillery continues to bring fresh impetus to Irish whiskey. Its exciting and varied range are different from those of many Irish producers in various aspects, not least because Cooley uses double distillation, not triple distillation, which is the standard practice in Ireland. One of our favorites is the peated but fruity Connemara, a delicious whiskey which serves as a reminder that peat did play a vital role in Irish Whiskey's past. Scottish rivals love to claim that Irish whiskey never uses peat, which is complete nonsense as Cooley so perfectly demonstrates.
So too is Tyrconnell a world-class luxury whiskey by any standards. The 15-year-old Single Cask is utterly magnificent: lemon, stone fruit, and honey aromas fill the glass, while the palate is rich with sweet, nutty and smoky flavors. Only the Connemara 12-year-old can give it a run for its money – oily, burned wood notes give way to a mouth-filling and very complex whiskey, boasting the most sublime of palates. Sweet fruits, smoke, chocolate, and cocoa are the defining characteristics of what is undeniably one of Ireland's finest whiskeys.
But the excitement doesn't stop there. Greenore is a very high quality blended whiskey, demonstrating another aspect to Ireland's distilling past. Owners Beam Suntory are passionate investors, who will undoubtedly reveal new brands, blends, and whiskeys in the coming years. That's good news for all of us.
Whiskeys produced
Connemara

Connemara Sherry Finish

Connemara 12-year-old

Connemara Cask Strength

Greenore 15-year-old

Kilbeggan

Kilbeggan 15-year-old

Locke's 8-year old Malt Whiskey

The Tyrconnell

The Tyrconnell 10-year-old Madeira Finish

The Tyrconnell 10-year-old Sherry Finish

The Tryconnell 10-year-old Port Finish

The Tryconnell 15-year-old Single Cask
Distillery details
Dundalk Rd
Maddox Garden, Dundalk
Co. Louth, Ireland
Tel +353 (0) 42 937 6102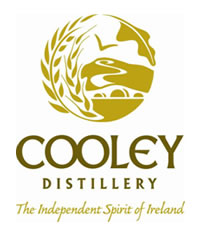 Winemaker

Alex Chasko

Owner

Beam Suntory

Production

650,000 litres malt whiskey and 2.6 million litres grain whiskey per annum