No man has done more for Dublin's independent spirits industry than Thomas Pearse Lyons. Born in Dundalk, County Louth, Lyons studied biochemistry at University College Dublin, before landing his "dream job" at Irish Distillers, now owned by Pernod Ricard. Yet Lyons was thirsty for global success, and so in 1977, he left his beloved Ireland to found a small animal health and nutrition firm based in Kentucky. His expertise and entrepreneurial savoir-faire rapidly turned Alltech into a massively profitable and global enterprise, making him one of Ireland's most famous and successful businessmen.
Yet despite his considerable fortune, there was one ambition left unrealized. Lyons had been passionate about distillation since his university days and had always dreamed of producing premium spirits back in Ireland. He was descended from five generations of coopers and boasted a Ph.D. in yeast fermentation. Moreover, Lyons was the first Irish national to receive a formal degree in brewing and distilling from the British School of Malting and Brewing – his credentials could not have been bettered. In 2013, Thomas Lyons and his wife Deirdre came across a disused church in the heart of The Liberties district, which was once home to numerous thriving distilleries in Dublin. Sensing the enormous potential of this site for distillation, Lyons purchased St James' Church and spent over €20 million transforming the dilapidated and badly neglected church into a modern distillery and visitor centre. Lyons was enormously respectful of the church's incredible history during the transformation programme; St James' dates back to the 12th century, when it was part of St Thomas's Abbey, founded by King Henry II. It had been torn down and rebuilt several times, until Lyons brought St James' back to life in a new and vibrant incarnation.
The launch of the new distillery in September 2017 was some occasion. For Lyons it provided an enormous sense of relief and satisfaction – the project was beset by numerous delays and overseeing the birth of a new whiskey takes blood, sweat, nerve, and deep pockets. However, in just over two years Pearse Lyons distillery has become both a tourist favorite and one of the most respected spirit producers in Ireland; all the indications are that it will go from strength to strength.
But why so confident? Well, for a start the distillery employs a very talented individual – Master Distiller Gearoid Cahill – who oversees a very quality-focused operation, where the attention to detail is second to none. He operates a boutique distillery at the heart of Dublin, with two copper stills imported from the US, that he named "Mighty Molly" and "Little Lizzie." Producing a small range of double-distilled whiskies and now gin (most Irish whiskey actually undergoes triple distillation), Cahill's hallmark is strong depth of flavor, richness, and texture. Sadly, founder Thomas Pearse Lyons did not live to see the launch of the 'Five-Year-Old Single Malt,' but his son Mark was there to relish the moment. It is a testament to how Irish whiskey-makers are committed to revitalizing the reputation of Irish whiskey abroad – this single malt is whiskey's greatest all-rounder, noted for the balance of fruit, oak, honey, and spice, making it easy to put up an objective argument that this is now one of Ireland's finest whiskies. It's like a colorful fashion show featuring a number of different designers. Honey and barley first, then the gorgeous, textured fruit and oaky/spicy notes emerge. Sensual, sexy, and refined, this is the honeycomb heart of Irish craft spirits, and it is utter magic.
Whiskeys produced
Pearse Five-Year-Old Single Malt

The Original

Distiller's Choice

Founder's Choice

Cooper's Select

Ha'penny Dublin Dry Gin

Ha'penny Rhubarb Gin

Ha'penny Whiskey
Distillery details
121-122 James St
The Liberties
Dublin, Ireland
Tel +353 (0) 1 691 6000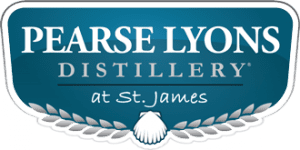 Winemaker

Gearoid Cahill

Owner

Lyons family

Production

100,000 bottles per annum