If you travel up the N2 highway from Dublin to the gorgeous Boyne Valley, you can't help but feel a sense of peacefulness and tranquility; such is the timeless quality of this landscape. Indeed, you don't want to be in a hurry. The road has a habit of dragging you into rural time, where no one else is in a rush. But you'll eventually arrive at Slane Castle, which is perhaps Ireland's finest piece of historical architecture. Located in the middle of a 1,500-acre estate 30 miles north of Dublin, the castle is a fairytale. It has belonged to the Conyngham family since 1703 when major general Henry Conyngham purchased the land where Slane Castle now sits. Today the estate is run by the genial father and son team of Henry Conyngham – styled as Henry Mountcharles – and Alex Conyngham. The family has many passions, including music – the castle has hosted such luminaries as U2 and Madonna – but none of these compare to their love of high-quality whiskey. A lifelong dream was realized in 2017 when Slane Distillery was opened to the public.
However, the project had its inception back in 2009. The family wanted to develop their own unique Irish whiskey brand, although running an on-site distillery was not initially on the cards. So they entered into a partnership with Cooley Distillery – based in County Louth – to blend and bottle whiskeys under their own brand. Yet Alex Conyngham felt they could do better, as the castle boasted ample space, 250-year-old stables, and grain stores. Nevertheless, he realized that the project would require a massive investment; dating back from the 18th century, the buildings and equipment required considerable renovation and conservation work. After many long nights and exciting meetings, the family announced their partnership with Brown Forman in 2015. Owner of the iconic Jack Daniel's Tennessee Whiskey brand, Brown Forman, invested over US$45m to design and build a modern distillery and tasting room that would seamlessly blend into the landscape and historical legacy of Slane Castle. The visitor center has already become a hit with spirit aficionados from all over Ireland, while the whiskey itself has won rave reviews.
The initial product was a blended Irish whiskey – purchased from unnamed distilleries – that includes both malt and grain whiskey. The family proudly boasts that the whiskey is "triple casked," which means that it is aged in 3 distinct types of oak barrel: whiskey casks from the Brown Forman cooperage, in addition to used Tennessee whiskey and bourbon casks and barrels used to age sherry in Jerez de la Frontera, Spain. This complex maturation process lends the whiskey a distinctly honeyed, rich character, with vanilla and mocha notes that fill the palate. Make no mistake; Slane Irish Whiskey is a blockbuster, a mouth-filling whiskey full of sweet notes of banana bread, clove, incense, toffee, and toasted nuts. The intensity of the finish only matches the viscosity.
But the ambitions of this family don't stop there. In 2018, Slane Distillery filled its first barrel with malt whiskey, distilled using first-rate barley harvested on the castle's estate. The plan is to release this inaugural single malt in a few years after the maturation process is complete. A poster-child for sustainable production – the malt will always be based on locally grown barley and water from the Boyne river – Slane Castle's first single malt is the most hotly anticipated Irish whiskey launch for decades. With the expertise behind this project, it will surely live up to its billing.
Whiskeys produced
Slane Irish Whiskey Triple Casked
Distillery details
Slane Irish Whiskey Distillery
N51, Slanecastle Demesne
Co. Meath, Ireland
Tel +353 (0) 46 903 0600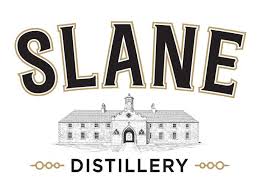 Winemaker

Not yet appointed - Alan Buckley is Slane Distillery's assistant manager

Owner

Brown Forman

Production

600,000 cases (when working at full capacity)