The Teeling family understands a thing or two about Irish whiskey. Mention the name John Teeling to any whiskey lover in Ireland, and the response will be instantaneous: "Oh yes, the dynamic entrepreneur who brought Cooley Distillery back from the dead." A spellbinding figure, Teeling made his fortune in mining before turning back his attention to his families' legacy of producing high-quality spirits. Then, thanks to a massive investment, Cooley bottled its first whiskey in 2010. Armed with a clutch of awards, the distillery was on a high – a far cry from the picture in 1987, when Teeling purchased the site.
Yet in 2012, John Teeling decided to sell Cooley and move onto pastures new. But his sons, Stephen and Jack, wanted to continue their family's proud tradition of whiskey making. Indeed, the Teelings' distilling lineage dates from 1782, when Walter Teeling opened a distillery on Marrowbone Lane in Dublin. After an exhaustive search, they decided to set up a modern, urban distillery in the heart of Dublin. The project was initiated in 2012 to bring distillation back to Dublin after a 125-year hiatus. In the late 20th century, Ireland's distillation industry was dying on its feet, a collection of fond memories and faded glories. But Ireland was a world leader in distillation during the 18th and early 19th century, with a surfeit of famous names operating in Dublin. The city was long associated with excellent quality spirits until the 20th century dawned. Once thriving markets contracted or, in some cases, disappeared, a refusal to move with new production techniques allowed Scottish distillers to steal Irish thunder, made worse by a war of independence at home and prohibition in the United States. The last distillery of the first golden era of Dublin Whiskey shut its doors in 1976.
But the Teeling brothers were determined to change all that. So in March 2015, the Teeling Whiskey Distillery opened to massive fanfare. It was situated right in the heart of the Golden Triangle, the historic distilling district of the city. From the outset, Jack and Stephen wanted their distillery to be a model of urban whiskey tourism, which has welcomed hundreds of thousands of visitors since its inauguration. Their first significant milestone was reached in 2018 when Teeling launched its first Dublin-distilled whiskey, made using the single pot distillation method. Made from a blend of 50% unmalted barley and 50% malted barley, the whiskey is aged in a mixture of new barrique, ex-Bourbon casks, and used wine barrels. Just 6,000 bottles of this amber nectar were made, selling out very quickly to critical and commercial acclaim.
Of course, the Teeling portfolio has expanded a bit since then. Their entire range of whiskeys is excellent, although the Teeling Single Pot Still remains our favorite expression. Pot still whiskey is a style unique to Ireland, containing a mix of malted barley and another grain, often unmalted barley, in the initial grist. This is then mashed, fermented, and distilled in a pot still, resulting in a rich, oily whiskey. Teeling's version is a standout example of this style, but their single malt is equally as spellbinding. It is soft, rounded, and gently smoked, but with gooseberries, oak, caramel, and ripe fruits dominating the palate. The Revival Series has also elicited strong excitement from whiskey lovers. The Revival Volume V is a 12-year-old single malt first aged in ex-Bourbon casks before being finished in a combination of Cognac and brandy barrels. The nose is exquisite: toasted almond, freshly pressed grape, cinnamon, and citrus all vie for attention. It provides definitive proof of the revolution sweeping through Irish spirits. Fifteen years ago, Ireland's whiskey industry found itself floundering on the margins, increasingly becoming a bit player with a couple of solid brands. But no longer. Farsighted investors like the Teeling brothers have revolutionized the sector. Today, Irish distillers hold their heads high.
Whiskeys produced
Teeling Small Batch

Teeling Single Grain

Teeling Single Malt

Teeling Single Pot Still

Teeling Brabazon Bottling Series 1

Teeling Brabazon Bottling Series 2

Teeling The Revival Volume V

Teeling Reserve Collection 24 Year Old Single Malt

Teeling 30 Year Old Vintage Single Malt

Teeling Spirit of Dublin
Distillery details
13-17 Newmarket Street
The Liberties, D08 KD91
Dublin, Ireland
Tel +353 (0) 1 5310329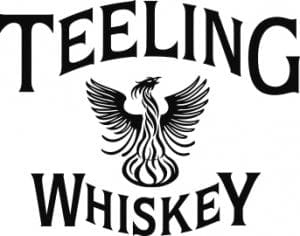 Founded

1782 (modern distillery opened in 2015)
Winemaker

Alex Chasko

Owner

Stephen and Jack Teeling

Production

700,000 litres pure alcohol, per annum