Tara Stevens, renowned travel writer, published author, foodie and general bon vivant and a good friend of ours no less, spoke to us about her newest book, Clock Book:  Recipes from a Modern Moroccan Kitchen.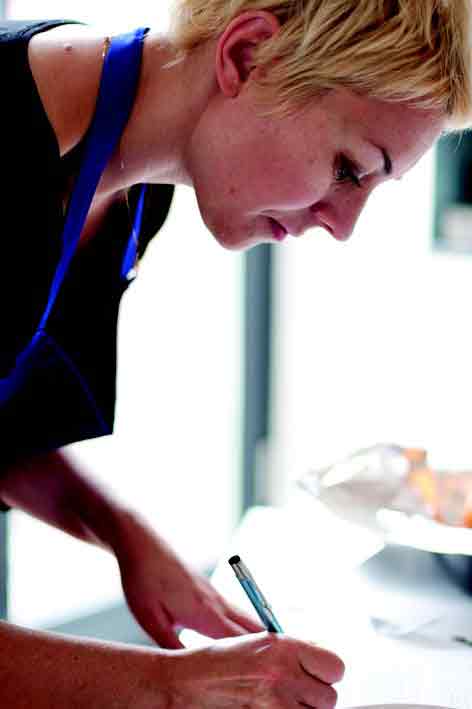 1.    Tara, what first attracted you to Morocco?
It was total chance actually. I was at the Hay book festival in Granada and met an author there called Tahir Shah (The Caliphs House, In Arabian Nights). He told me about this guy who'd abandoned a successful career at the Wolseley in London to come an open a café selling camel burgers in Fez. I was fascinated and booked a ticket to go take a look about a week later. The whole place got under my skin pretty much immediately – going into the Fez medina for the first time is like stepping back 2000 years – and it becomes almost like an addiction. If you like it, it calls you. You have to keep going back.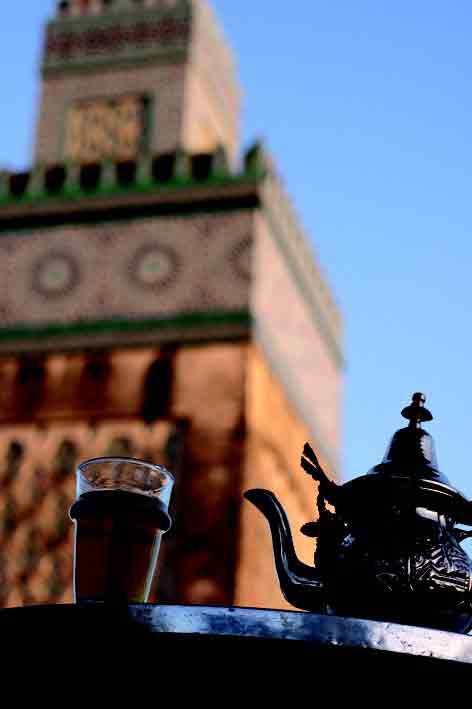 2.    Tell us about the cuisine there.
What I loved so much about discovering food in Morocco is that there is still so much that hasn't been discovered. We all know about tagines and couscous, but that's just the tip of the iceberg. There is so much variety and diversity, but it's little known outside of certain regions, or even towns and villages, and most of it you need to eat in somebody's home. Some of it is reserved for special occasions like r'fisa – a chicken, lentil and fenugreek stew that is served to women after they've given birth, and sometimes as a special meal mid-way through Ramadan.
Then there's the street food, again lots of obvious stuff such as you see in the night market in Jemma el Fna in Marrakech, but also lots of less obvious things like the hot, boiled snails or steamed chicken stuffed with coriander scented vermicelli that are both specialties of Fez. There's a guy called Tami near the Café Clock who does the most amazing beans (lobia) and lentils, but they are not on his menu. You have to ask for them, but they are always bubbling away on his stovetop and I often stop there for lunch.
For me Moroccan cuisine is one that is on the brink of discovery, rather than something well established and that makes it incredibly exciting.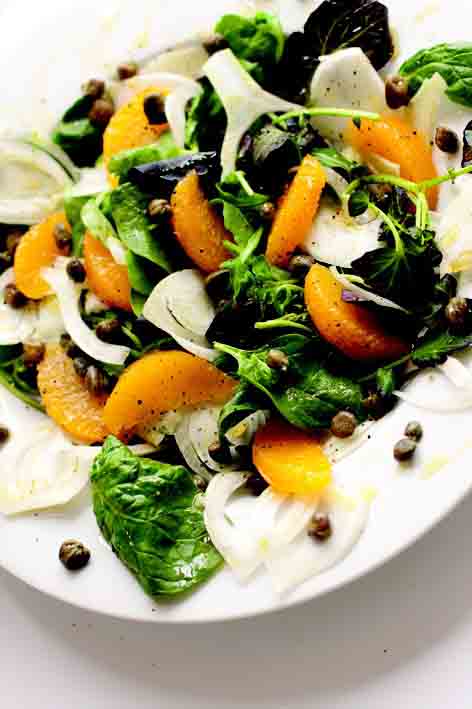 3.    What are your favorite Moroccan ingredients and what are they used for?
That's a difficult question. I love the spices and nowadays it's the thing that everybody asks me to bring back for them, but there are certain 'guidelines' you need to consider. For example I never buy the spices that are heaped up in gloriously pretty cones on the street. After that much exposure to the air and sun they taste of sawdust. The best spices are freshly ground in the Herbalists found in all but the tiniest of towns. Generally I buy them whole and grind them at home though.
I find something new every time I go to Morocco. Last time I was in Fez I was at my regular herbalist .  I was sold some extraordinary lemon cumin. The cumin is planted between lemon trees and picks up the scent and oils. The cinnamon is also fabulous, as is the Fenugreek, which is almost impossible to get in Spain.
There is virtually no dish in Morocco that doesn't come with its own set of spices. It has a richness and almost regal appeal to it that we lack in Europe. Most commonly they'll be cumin, paprika, dried ginger (never fresh), turmeric, coriander and fenugreek.
I also love the preserved lemons (I have three recipes for different types in my book), which add a distinct, unmistakably Moroccan flavour to dishes like the chicken tagine with preserved lemons and olives. There really is no substitute for preserved lemon and that makes it very special.
Similarly, smen is an aged, fermented butter that is used in lots of Moroccan dishes. It's a little bit musky and cheesy and not to everyone's taste (I'm not mad about it when used with a heavy hand), but in the hands of great cook it is sensational. At the Souk Kaat Smen (the honey and smen souk) the special breakfast is a hot baked khobz (bread) smeared with honey and smen. It's eye-opening and something everyone should try if they go to Fez.
Finally, the Argan Oil from just south of Agadir is pretty special. Even in Morocco it's very expensive, and it's a bit like a walnut or almond oil in taste. Nutty, a little sweet almost like vanilla, and you can use it all on its own as a dressing. You don't need to add anything else. I have a recipe in the book that combines oranges, fennel, capers and Argan oil, but at home I use it on all sorts of things. It's also a wonderful dinner party trick: serve hot bread with Argan for dipping instead of olive oil. People are always wowed by it.
So it's all these amazing discoveries that make Moroccan food what it is, and I'm discovering new things every single time I go there. Because for the most part you can't get camel meat, or smen, in Western markets, it remains quite a secret cuisine too. I like that.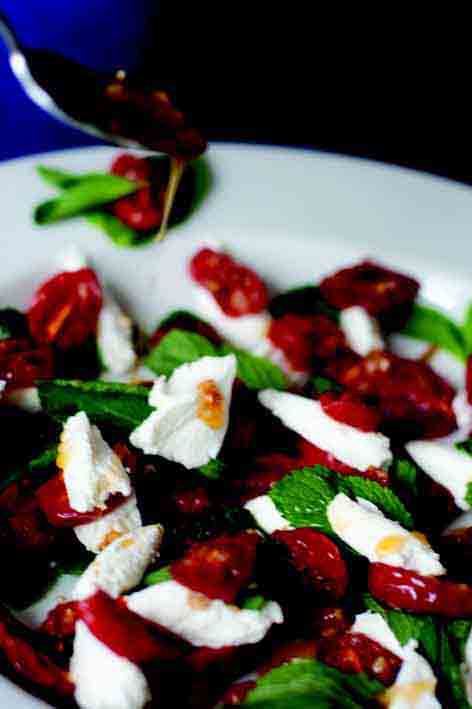 4.    Is Moroccan cooking similar in any ways to Spanish cooking or Mediterranean cuisine in general?
Certainly in Spain there are lots of crossovers. The Moors occupied the Iberian peninsula for around 800 years so their culinary influences continue to be very prevalent. In Catalonia for example where I live, you get lots of dishes that combine meat and fruit like the classic goose and pears. That's something that's almost certainly grown out of Moroccan tagines, and Andalucia, particularly in terms of their cakes and pastries, uses lots of Moroccan flavours.
All round the Mediterranean rim you get variations on a theme – everyone has got some kind of bean dish for example, some sort of 'hummus' whether its made with chickpeas or fava beans, the Moroccan soup harira and the Italian minestrone aren't worlds apart, but there's always something that defines each country or region. That's when it gets interesting.
5.    Is quality wine made in Morocco?
Curiously enough it is. And more to the point it's getting better all the time, though the truth is there's an awful lot of rubbish too.
There are two key wine growing areas, the biggest being just outside of Meknes (about an hour from Fès) where you'll find a number of Bordeaux winemakers who basically got sick of the stifling rules and regulations and came to Morocco largely so they could dance to the beat of their own drum. I like this maverick approach – it's very Moroccan in many ways – there are no rules, so they plant what they want, make it how they please and they are having some really interesting results.
One winery that stands out in particular is Volubilia and a winemaker named Christophe at the Domaine de la Zouina. It's a Hacienda style property with 155 hectares of vineyards in the middle Atlas, while Christophe is, as my friend Gail at Fez Food puts it: 'a farmer with mud on his boots, soil in his blood and wisdom of one who lives daily with the challenges, rewards and setbacks Mother Nature offers.'
He makes a sensational gris (my wine of choice in hot Moroccan summers) and the kind of reds that would get Robert Parker salivating. Boozy fruit bombs that keep you warm on cold winter nights.
6.    Your new book "Clock Book: Recipes from a Modern Moroccan Kitchen" is gorgeous, how did it come about?
When I went to meet Mike (the man making the camel burgers in Fez) I immediately decided to do a story on it. It was completely on spec, but I thought it was a no brainer. His chef, Tariq, took me deep into the medina to meet the camel butchers, they made their 'secret, aphrodisiac' kefta mix, we took them back to the Clock and cooked camel burger together. It was a real surprise. Lean meat, a great flavour vehicle rather than something strongly flavoured in and of itself, tender, and held its shape really well. In fact, I can't think of a more perfect burger meat.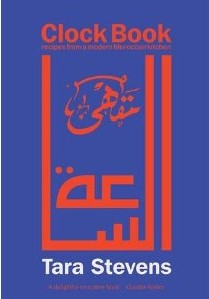 I did the story and sold it, amazingly, to Conde Nast Traveler. I thought maybe it was a bit off the wall for them, but they really liked it. After the article came out in February 2009, Mike called me and said, 'we want to do a cookbook, and we'd like you to do it.' So that was that really, I started going to Fez regularly to research recipes for the book.
7.    What were your main inspirations (people, places, dishes) for the book?
Well, first and most importantly the team at Café Clock. Mike (owner), Max (manager), Tariq (chef) and Souad (chef) especially were supremely open in letting me come in for weeks at a time, observe, ask endless questions and throw in my own two cents worth from time to time. They also sourced recipes for me that are not served at the Clock – like the r'fisa – that I wanted to include, guided me through the markets, introduced me to stallholders and basically became my Moroccan family in many ways.
We created quite a lot of new recipes especially for the book and a lot of these came from street food that I saw on my travels. Many of the dishes I recreated back home, so they are inspired by rather than 100% authentic – the Moulay Idriss ginger lemon chicken is a good example. And the oven roasted tomatoes tossed in preserved lemon and served as a salad with mint and goats cheese was largely a result of seeing all of these things in the medina one summer morning and putting them together.
I love that Morocco is a still a culture of public ovens so you take your bread to the ferran, and you might take a terracotta urn – a tangia – filled with spiced meat to cook slowly in the embers of the hammam for several hours while you go about your business. I've tried to adapt this slow cooking method for western kitchens too.
Finally I took inspiration from other countries and cultures. My version of harira (the classic Moroccan soup) is served with big handfuls of herbs and lemon wedges as pho is in Vietnam.
It's a fresh, contemporary take on traditional dishes and that really is what the book is all about. On the whole it's quick, easy, light and bright. I realize that most people don't have hours to spend in the kitchen so most of the recipes can be done in about 30 minutes, or at least can be prepared in 30 minutes and then forgotten about in the oven for a few hours.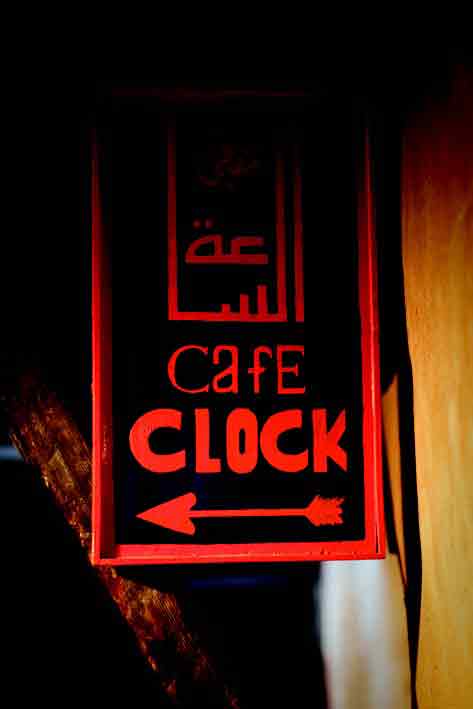 8.    One Moroccan dish you couldn't live without?
I'm addicted to b'sarra – the local split pea or broad bean soup – that is traditionally eaten for breakfast. There's a stall I go to in Fez near the Bab Boujloud that does a great one. It's served in rough terracotta bowls with khobz and bowls of ground chilli, cumin and argan or olive oil, for sprinkling on top. Nothing sets you up for a busy day quite so well.
I'm a fan of street food anywhere in the world. There is a chickpea pie that comes out on wooden carts at completely random times through the medina (I'm still desperately searching for the recipe for it), I already mentioned the steamed chicken stuffed with vermicelli, which I like as a sandwich from a hole-in-the-wall drizzled with chilli sauce if I don't have much time. If I do have some spare time the Café Amal, near where my little house is, does sensational spit roast chicken stuffed with coriander and chilli paste. They push it right in under the skin and serve it with chips and a yogurt dressing. I have it at least once a week when I'm in town (now the book is finished, I'm working on the renovation and planning my next book – or actually there's three of them bubbling away in my mind).
Tara, we are planning our trip over to Fez!
Anyone interested in checking out these recipes and impressing their friends/family with a colorful and delicious Moroccan themed dinner party, can contact Tara´s publisher 33 Books for a copy of the book
or buy on Amazon.co.uk
See Tara´s Insider Tips on where to eat and sleep in Fez and Marrakech, Morocco here.