Tasting Tour in the Cognac Region
Cognac is much more than just a variety of Brandy. The legendary spirit itself, which has been produced for hundreds of years in south-west France, is only part of a much bigger picture  – the region offers historic towns, ancient cellars and traditions, gourmet restaurants, a buzzing cultural scene, and yes, Cognac on tap. There are almost 200 producers of Cognac, over 80,000 hectares under vine, and five superior crus or vineyard locations. Moreover, there is no such thing as 'just Cognac,' for styles, ages and qualities vary enormously – so plenty to discover then while visiting the Cognac region, even for the seasoned, hard-core Cognac drinker.

Day 1:
For a novice like myself, visiting the region in July was an exciting proposition – the opportunity to familiarise me with the King (and maybe Queen) of spirits. Not to mention the fact that in July, Cognac hosts an Annual Blues Festival and has had Sting and Tom Jones as major headlining acts in the past. After exploring the town's picturesque old quarter on arrival, we spent the night enjoying the hospitality of the BNIC (Bureau National Interprofessionnel du Cognac), our hosts for the weekend. The BNIC regulate the Cognac industry and had organized visits to several of Cognac's big boys and some smaller grower outfits too.  Tom Jones singing Delilah, ended the night on a slightly inebriated high note.
Day 2: Hine, Hennessy & Otard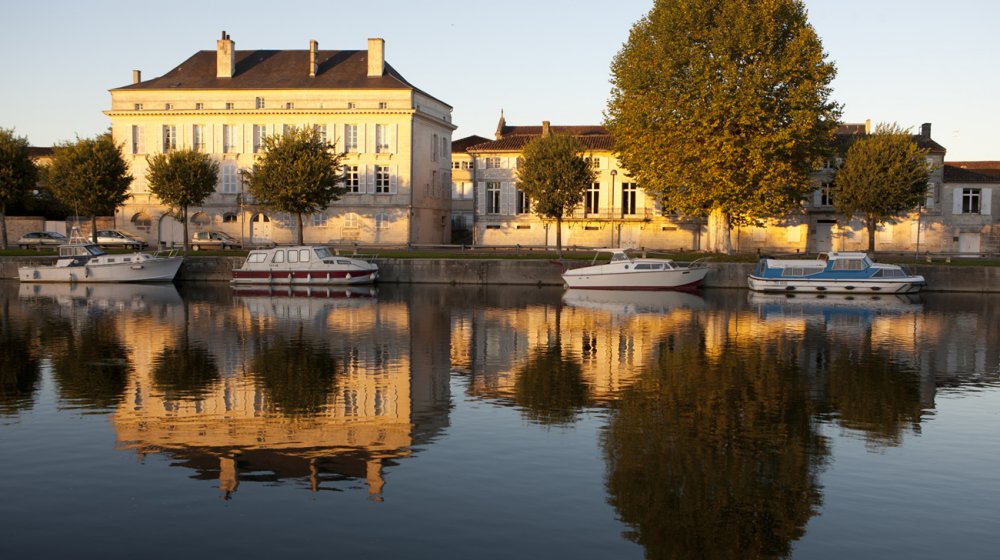 Hine Cognac Distillery
Day two and the Cognac experience 'proper' began; after recovering from our Cognac cocktails, we visited Hine, one of the oldest houses in the region and an exclusive supplier to the Royal family! Hine was founded in 1763 in the village of Jarnac by Thomas Hine, sent by his English father to create a name in the Cognac world. Located on the banks of the river Charente, the house is today run by cellar master Eric Forget, who treated us to an exceptional tour of the headquarter and cellars and, of course, a tasting of some of their rarer and finer brandies.
Cognac, as Eric explained, is classified by the BNIC into various categories, including V.S, a minimum of two years aging for the youngest eau-de-vie in the blend, V.S.O.P, a minimum of four years aging and Extra – requiring a minimum of 6 years of age. Companies like Hine naturally age for longer periods, always in French oak, and produce Cognacs from blends as old as 50-60 years! They only use grapes from the Grand and Petit Champagne crus or vineyards in the region; the resulting house style was very fragrant, elegant, and refined, and their top Cognac – 'H by Hine' – was as smooth as silk to taste – Quite an introduction to the Cognac world, although due to the time of year we didn't see any distillation take place – Good excuse to return I suppose.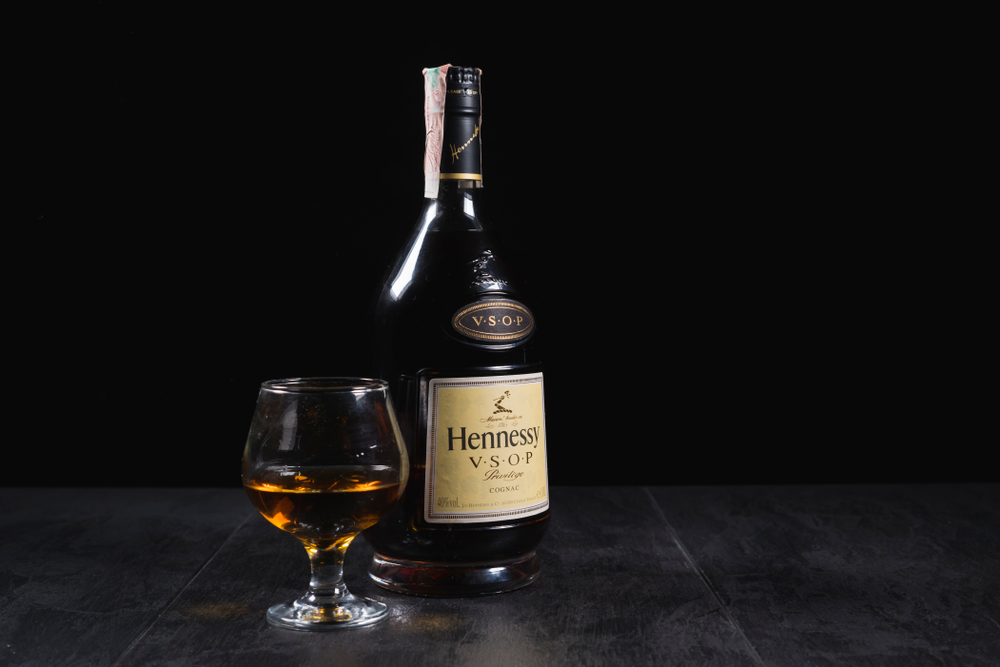 In complete contrast to Hine, the house style at Hennessy is unashamed rich, oaky and full-bodied, blockbuster Cognac designed to stimulate the senses, whether you are ready or not! We spent the afternoon touring the vast cellars of Hennessy, which are now part of the Louis Vuitton Moet Hennessy luxury goods empire. Cognac's largest and most successful brand was created in 1765 by Irish entrepreneur Richard Hennessy, after which their prestige brand is aptly named. Today the house sells over 50 million bottles a year and is undoubtedly the region's best large-scale ambassador. After visiting their vast, ancient barrel cellars across the banks of the Charente, we were privileged to taste one of their prestige bottling – Hennessy Paradis Imperial. It astounded me with the complexity and depth of flavors; they continually evolved from spice and leather to stronger cigar box and tobacco notes. Texturally the Cognac was a dream, and I could see why the world's Elite are prepared to pay top dollar for it. There was no way that I was spitting this one.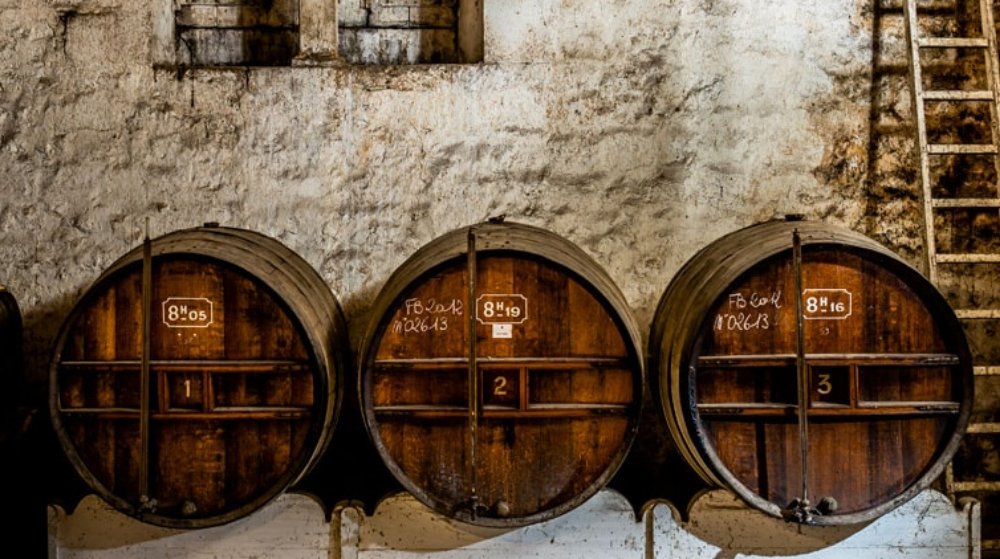 Otard Cognac stored in wooded casks
Our last day's visit was to Otard, a smaller family-run house with one of the most beautiful and impressive Chateaux in the oldest part of Cognac. The Chateau was built in the 11th century to keep out the English (I'm ok being Welsh then) and then fell under the ownership of the Valois family. Otard was founded in 1975 by Jean-Baptiste Antoine Otard and has remained under the same family control ever since. Of particular note is their grand cellars, protected by thick walls from the Charente, which creates a high level of humidity and the perfect temperature for smooth, elegant Cognac.
After our tour, we tasted a range of Cognacs, young and old, eau-de-vie that was barely one year old, and a vintage Cognac from the 1970s. Vintage cognacs are rare; most Cognacs are blends of different, barrel-aged eau-de-vies produced from several stipulated grape varieties from the six sub-regions: namely Ugni Blanc, Colombard, and Folle Blanche. Otard follows the standard Cognac production framework: after three weeks of fermentation, the wine is distilled twice in Charente cooper and then aged for at least two years before it can be bottled as Cognac. Highlights of our tasting included a remarkably complex, elegant vintage example and the XO, which impressed me with its nutty, truffled aromas and flavors.  Also interesting to taste young eau-de-vie – harsh, alcoholic, but a good learning curve. Again, no distillation to observe due to the season, but with heavenly Cognacs like this to taste, we weren't too concerned. An evening with Hugh Laurie in concert at Cognac's beautiful public park, sipping Cognac cocktails was the icing on the cake.
Day 3: Ferrand & a local cooperage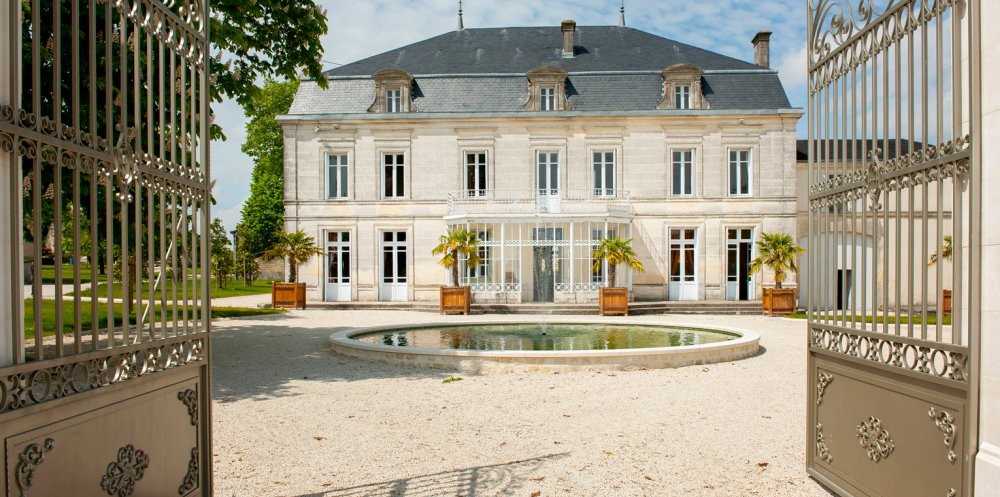 Maison Ferrand
The final day focused on the smaller players in Cognac, quality-conscious growers like Ferrand, who even put on a BBQ for us – not a regular occurrence during distillery visits! First, though, we paid a visit to a local Cooperage Seguin-Moreau. The tour was illuminating; who would have thought it takes so long to craft French oak barrels? Worth a detour; if you are in the region, Seguin-Moreau will happily organize visits, and you can observe every stage of the process, from selecting the staves to toasting the barrels. After our barrel education, we headed to Ferrand, headed up by the extremely amiable Alexandre Gabriel. Alexandre had traveled the world, studying in the US, before deciding to return home and purchase an ailing, family-run Cognac house in 1989. He proudly stated that he had breathed new life into the property, easy to believe considering his incredible energy and passion – besides perfect English that put my French to shame.
Our tour through the estate's extensive vineyards and cellars finished on the perfect note, sampling his fine Cognac and enjoying a steak BBQ in the extensive Chateau kitchen. The sun appeared too, and we sat sipping his Pineau de Charentes, an excellent, sweet fortified wine that is heavenly served chilled on a warm evening. Ferrand makes quite an extensive range of spirits, including Gin, Rhum, and even Vodka! If you visit, you can taste them all; Gabriel is happy to show off – just a little 🙂
The evening presented us with some free time, so I took the chance to stroll around Cognac's handsome streets. The town is one of France's oldest and is well worth a look; don't just use it as a base to explore the big names of Hennessy and Martell. We dined at Héritage, a superb restaurant in the Cognac's historic quarter. The food is well-executed, local fare, and they blissfully served wine as a welcome change of pace from our Cognac-infused cocktails.
We sat chatting, summing up our experiences and highlights over the past three days. 'How can we finish on a higher note,' the German journalist enquired. 'With Sting in concert,' I replied, who was headlining the last act during the Blues festival. So if you are going to visit Cognac, come in July as Cognac cocktails and the Blues work rather well together, I'd say.
Visit the top Cognac Distilleries with Cellar Tours.
Related Blog Posts: