What could be more romantic than enjoying glorious autumn recipes in cozy surroundings, paired with a glass of something spectacular, of course? For as the days shorten and the temperature drops, our thoughts turn to hearty, rich dishes like venison and guinea fowl, roast chestnuts, and that most decadent of gastronomic indulgences – truffles.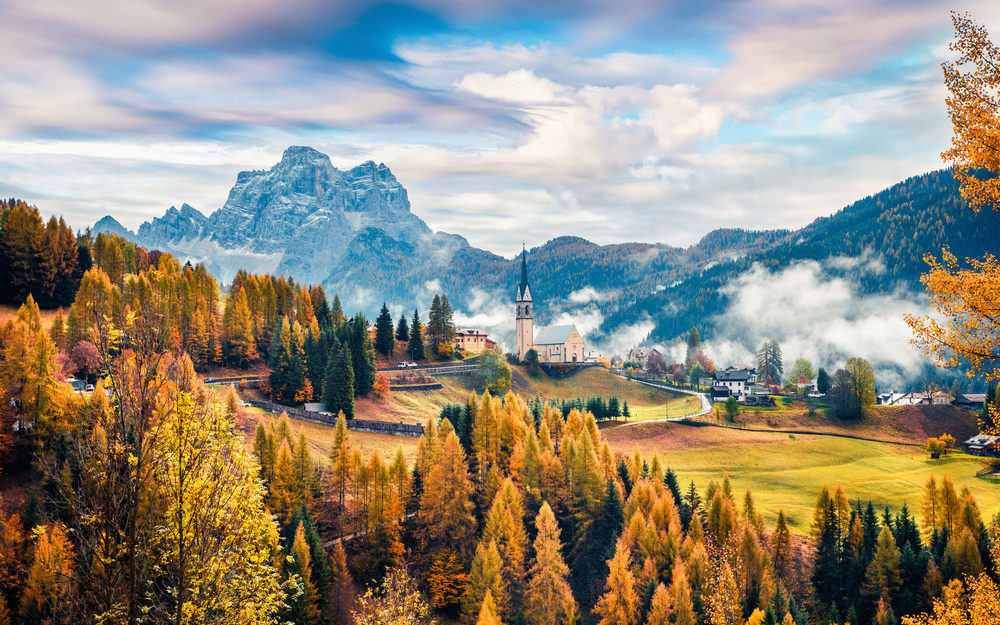 Indeed, nothing excites gastronomes like the truffle season, particularly when the Périgord and white truffles from northern Italy become available. Typically harvested from late November until December, the black truffles of Périgord are considered by many to be the Holy Grail of fine dining. Named after the Périgord area of the gorgeous Dordogne region in south-west France, the truffles vary greatly in size, from 4 cm in diameter to 8cm, and can weigh up to 100g. Such is their renown that larger specimens can often fetch over 1000 euros per Kilo. However, Alba's white truffle surpasses even that figure, often going for extortionate sums – a Macau Casino owner once paid $330,000 for a 1.5-kilogram white truffle!
Starters

Risotto with Porcini Mushrooms
Few gastronomes wouldn't salivate over the thought of risotto topped with exquisite porcini mushrooms, newly arrived from an exciting morning's foraging trip. Ordinarily, risotto pairs well with low tannin, fresh and fruity wines such as Dolcetto or Barbera d'Alba. But the addition of porcini calls for a more refined approach; mushrooms work well with a variety of top-class reds, including Pomerol, Rioja, Ribera Del Duero, and top Burgundy. Our first choice, though, would be Barolo, surely the prince of Italian reds.
Winter Squashes
Winter squashes make ideal soups, or even better yet; they are divine in fresh pasta such as Ravioli. Of course, that requires major patience on your part! They fit well with full-bodied, fruity off-dry whites; we'd stay clear away from reds in this instance. Some good bottles would be a new-world Viognier or Marsanne; South African Chenin also works a treat – try the De Morgenzon Reserve Chenin Blanc. Failing that, demi-sec Vouvray or Italy's Gavi are two reliable alternatives.
Truffles
But more importantly, truffles provide an unsurpassed method of enhancing the flavor of pasta dishes, risottos, and salads; moreover, they pair incredibly well with Piedmont's red wines. In fact, a glass of Barolo or Barbaresco and truffle is arguably the ultimate culinary treat, its sherry, fennel, and licorice flavors providing a luxurious counterpart to the pungency of black and white truffles.
Mushrooms are another common sight in northern Italy's landscape and a very affordable indulgence when autumn sets in. Several delicious varieties can be found all over Italy in autumn. During this time, the foraging season begins with a vengeance, and farmers gather in secret to harvest porcini (ceps) and chanterelles from their favorite spots.
Once harvested, porcini, particularly, begs to be served with risotto and pairs extremely well with various top-class reds, including Pomerol, Rioja, and Burgundy. Barolo, of course, works extremely well, but we find that an older Burgundy is an even better way of turning a romantic evening into a veritable banquet.
Also, northern Italy's mountains and valleys are carpeted with forests and woods, which means an abundance of hazelnuts, acorns, and chestnuts. Once food for the poor (and pigs), chestnuts are now something of a delicacy in Italy and are wonderful roasted, served with a cool glass of Vouvray or Chenin Blanc from the New World. Off-dry works best, but you must try the Demorgenzon Reserve Chenin Blanc for a superlative match. It's outstanding.
Main Courses

Game
The pinnacle of autumn food is game, and the good news for oenophiles is that roast game birds work with many different wine styles, allowing you great flexibility when deciding what to open. For a start, autumn means game season, and a generous bounty of game birds, duck, and venison begin to fill restaurant menus and delicatessen counters. All of which are perfect for a cozy night in front of the fire, savoring delicious food and drink. St-Emilion works tremendously well with roast game, as does red and white Burgundy – our top choices would be Chambertin or Corton Charlemagne. But if we're talking about older game birds in casseroles, then you need something slightly more robust and less fine; Pommard, Ribera Del Duero, or Napa Valley Cabernet Sauvignon is perfect. And with the well-hung game, you'll need a very powerful, weighty red. Vega Sicilia is ideal, as is a great Rhone-like Cote-Rotie.
If, however, you crave pheasant or grouse, then the good news is that roast game birds work with many different wine styles, from St-Emilion to Grand Cru Chablis. Or, you could try an older sherry, such as Amontillado. Amontillado is essentially an aged Fino; having been aged in a controlled oxidative fashion, the unsung hero of the wine world offers complex aromas and flavors of toffee, citrus, and spice. Therefore, it is the perfect match for pheasant, grouse, or pigeon's gaminess and even acquits itself admirably against older, more pungent birds. Of course, when pairing wine with game, the sauce is equally as important, but again the meat can be adapted with sauces to match almost any fine wine.
So if your tastes lean towards duck, we'd strongly recommend a good Pinot Noir, whether it be a mature Burgundy or a fruit-driven, silky example from New Zealand. It tends to work extremely well with duck, although ultimately, how the bird is prepared will strongly influence the ideal choice of wine on the table. The key thing to remember is that duck and goose, both delicious but quite fatty types of meat, deserve wines with plenty of acidities to cut through that fattiness and contrast with the rich flesh. Therefore Confit de Canard works best with a young, tannic red like Cahors or a young Bordeaux, whereas roast duck without a sauce adores Chambertin.
Venison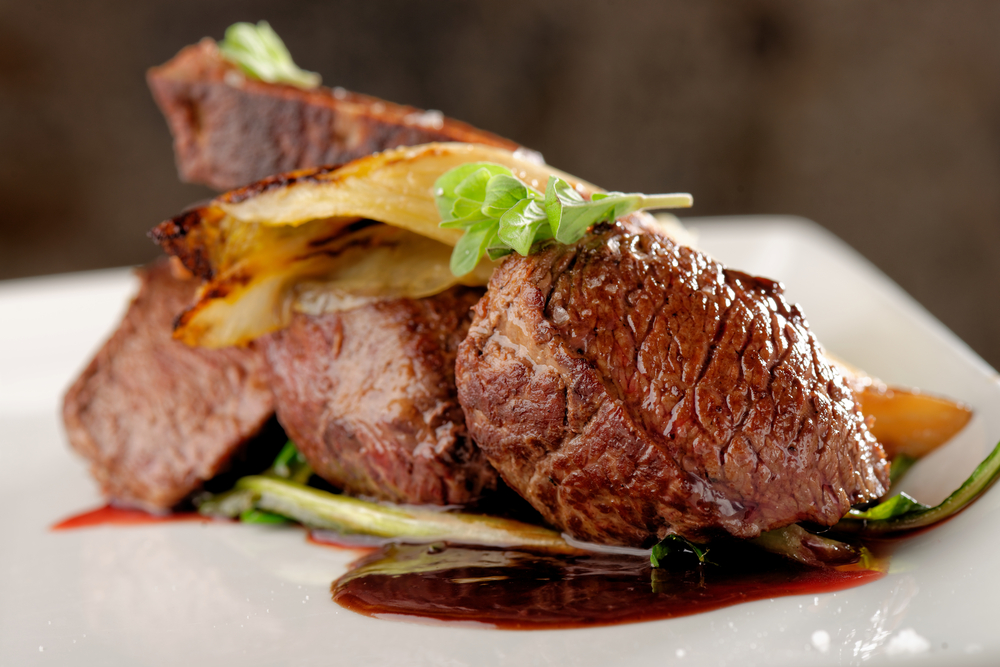 Venison is, of course, another eagerly anticipated part of autumn cuisine, especially if paired with an aromatic German white or a deep, tannic red such as Gigondas or St-Julien. However, if you plan to serve roast Venison, then consider a good Rhone red like Chateauneuf-du-Pape. Bordeaux is another surefire hit, particularly if there's a sharp berry sauce – stewed Venison is another matter entirely and deserves a wine equally as powerful in flavor. Here, your choices are varied, but Zinfandel works very nicely indeed, as does young Ribera Del Duero.
Wild boar
Another autumnal treat, wild boar's wonderful rich texture, and intense gamey flavor will obliterate lighter reds and whites – a ripe, structured red is called for. We love wild boar casserole with Priorat or a top Chianti.
Dessert
Apple pie, Tarts or Strudel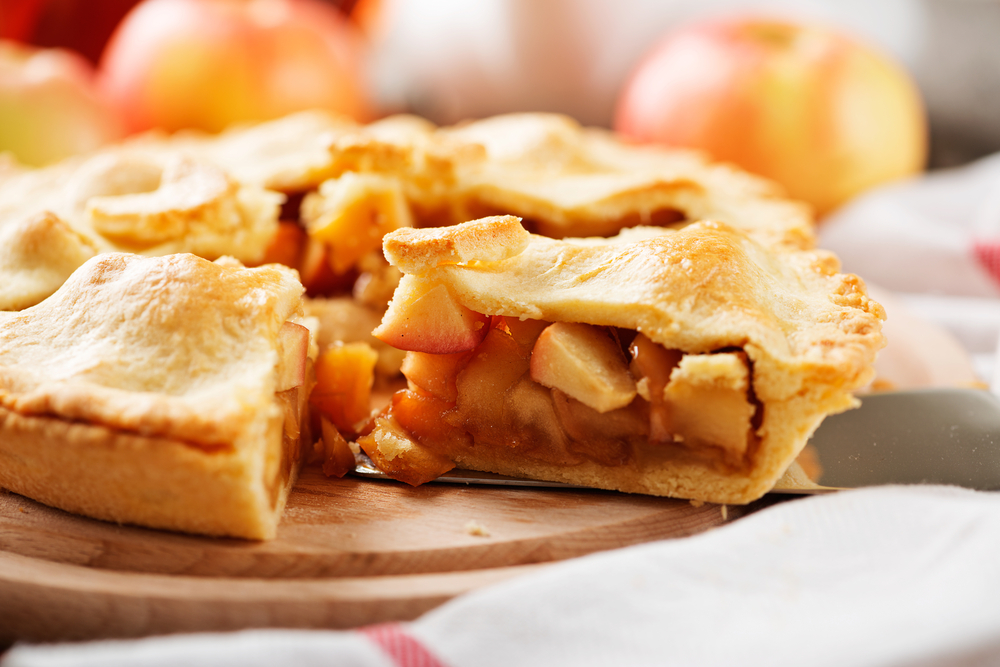 Apples are ripe and plentiful at this time of year and lend themselves to various mouth-watering desserts, including the traditionalist's delight, apple pie. They deserve an equally stunning dessert wine; an Austrian sweet Riesling would be ideal. Canadian Ice wine is another delicious pairing.
Blackberry based desserts
Our favorite autumn fruit, blackberry tarts, and flans deserve a rich, sweet wine like Monbazillac, sweet Vouvray, or German Trockenbeerenauslese. Port, believe it or not, is another superb match. Port wines come in various categories and quality levels: the top of the Port hierarchy is the vintage ports, wines of great power, flavor, and complexity. Our favorite tipple? Taylor's 1985 vintage.
Related Blog Post: