India is a country with an ancient wine-making tradition and a new and emerging wine-producing industry. Vineyards are multiplying, quality is rising, and urban Indians are slowly but surely turning to wine over the traditional beverage, Whiskey. However, the first vines were planted long before the 20th Century. As incredible as it sounds, wine-making has existed throughout most of India's history and was encouraged by the Portuguese and subsequent British colonizers. Yet, India must be the country people least associate with wine, which makes its discovery and exploration all the more exciting for the wine lover.
The country's viticultural history begins with its Persian conquerors, who brought vines to India in about 300 BC. Throughout India's history, wine was held in high esteem as the drink of the nobility. When the Portuguese arrived in Goa in the South West of India, they planted vines to satisfy their demand; the British followed suit and significantly contributed towards the growth of Indian wine production. Then, similar to the outbreak in Europe, the phylloxera louse arrived towards the end of the 19th Century and devastated many of India's vineyards.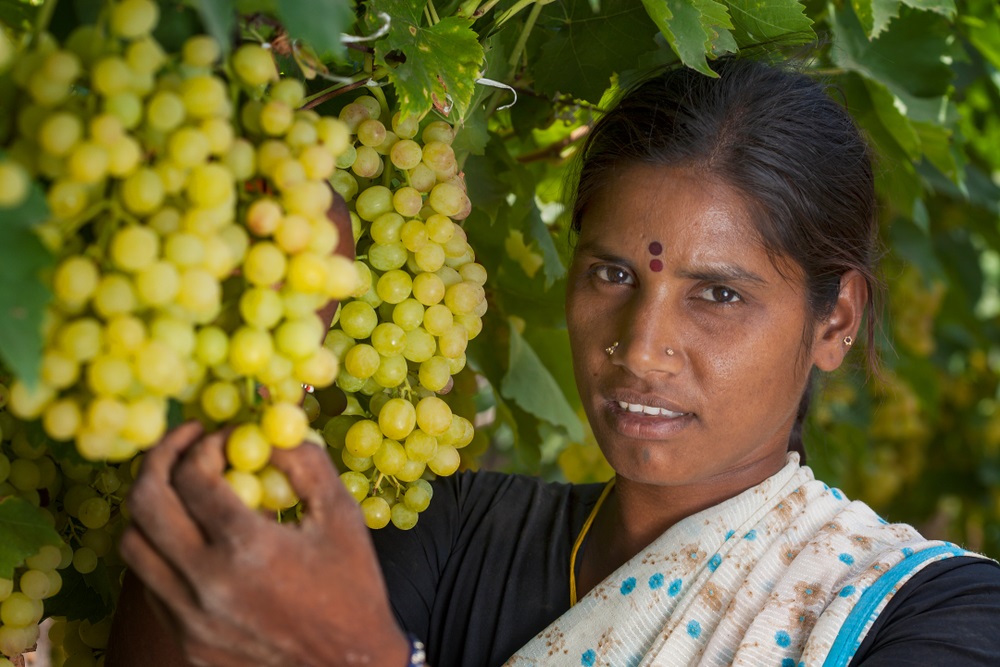 Another great setback for Indian wine production was sadly yet to come. Following the country's independence from the British Empire, the ruling government set about to pursue the total prohibition of alcohol. Several of India's states banned the production and consumption of alcohol, and the government encouraged winegrowers to convert to table grape production. India's winegrowing industry had all but disappeared until one man decided that it was time for revitalization.
Sham Chougule is the man who we should credit with kick-starting wine production in India. He set up the first wine company in 1982 by the name of Chateau INDAGE. For many years INDAGE was India's finest domestic producer, exporting Omar Khayyam, India's first sparkling wine. Collaboration with the French Champagne house Piper Heidsieck only served to enhance the quality and reputation around the world. As urban Indians, mainly due to the IT boom, started to travel, they developed and brought back a taste for wine; the middle classes were beginning to wake up to Champagne and Sauvignon Blanc's pleasures! The question now was, who would satisfy their demand?
At first glance, India is unsuitable for viticulture; the summer growing season is scorching, humid and prone to monsoons. The best vineyard sites in India benefit from higher altitudes along slopes and hillsides, essential for moderating the summer heat. The winegrowing area is surprisingly diverse, as vineyards in India range from the northwestern state of Punjab down to the southern state of Tamil Nadu. Winegrowing activity currently exists in 7 of the country's states, with Maharashtra being the most important. Only 3 hours drive from Mumbai is where India's wine industry started to flourish. Welcome to Nashik.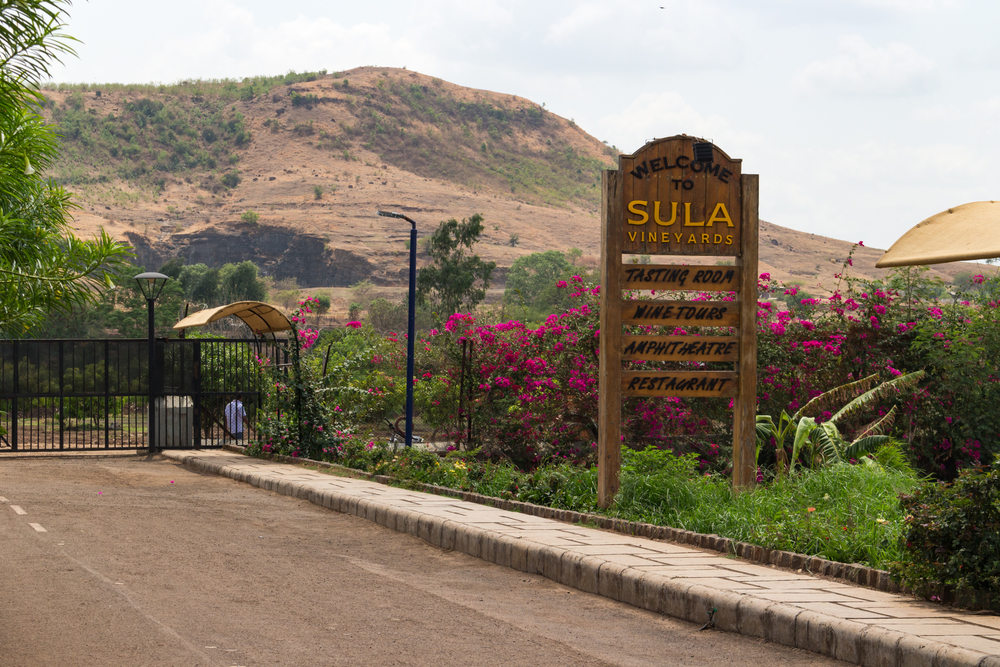 Nashik has become synonymous with India wine, thanks by no small part to the effort of Rajeev Samant, CEO of Sula Vineyards. The region – known today as the wine capital of India – is situated in the northwest of Maharashtra, 180 KM from Mumbai on the western edge of the volcanic formation, the Deccan Plateau. The black soils of Nashik and moderate climate with noticeable cool nights in spring meant that the region had long been cultivated for table grape growing, a significant industry in Maharashtra. One man in the late 90s saw the potential in Nashik for quality winegrowing – Rajeev Samant.
Sula planted their first vineyards in 1997 after Rajeev inherited some land from his father, which he initially used to grow mangoes and other crops. The first harvest was in 1999, and they released the first bottles of Sauvignon Blanc and Chenin Blanc in 2000. They pioneered both these varietals in India, and on release, they were widely acclaimed as the best white wines to be produced in India up to that moment. Fifteen years later and a small vineyard holding has become 1,200 acres, 350,000 cases, and counting!
In 12 years, Sula has become the foremost symbol of Indian wine, not just a wine brand but an icon for the entire Indian wine industry. They are a leader in every respect, not least in wine tourism. Sula has a tasting room and a terrace bar, two restaurants, a concert amphitheater, and a spa hotel – the first of its kind in India! Today, there are over 40 wineries in Nashik. If the government continues to support viticulture with generous subsidies and can make it easier for winegrowers to distribute and export their wine, there is no reason why we won't see another 40 in 10 years.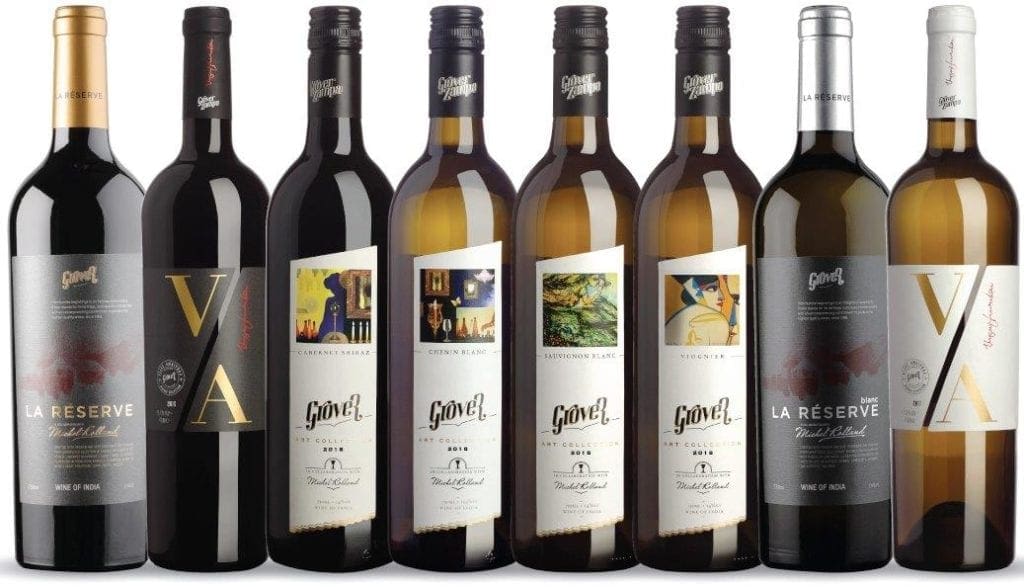 Nashik's other promising wineries include Vintage Wines, whose Cabernet Sauvignon has won critical acclaim and Renaissance Wines. However, we must not omit a crucial player outside Nashik in the Indian wine scene – Grover, founded in 1988 by Kanwal Grover and French wine-maker George Vasselle. They set out to bring Bordeaux to Bangalore — to make French-style wines in India using only French varieties. This pioneering effort continues to benefit from the advice of Michel Rolland.
India is a fascinating country that offers so much to the visitor, not least a staggering array of cultural and historical riches. Fledging wine industry is just the latest marvel to emanate from this dynamic and resourceful continent. While wine consumption amongst the general population is overall very small, crucially, it is growing, and with government support undoubtedly, the number of wineries in India will multiply in the coming decades. Chile, Argentina, and Australia are all countries with a proud history of producing wine – welcome to India, the real New World.
Leading Indian wine producers
Chateau Indage
Mandala Valley
Related Blog Posts: