Best Pinot Noir in the World
Wine connoisseurs and collectors have long adored red Burgundy and its legendary vineyards, the wines of Chambertin, Corton, and Musigny often selling for crown jewel prices. For many, Pinot Noir grown in the Cote de Nuits represents the very pinnacle of fine wine – complex, velvety and elegant. Indeed, the accepted wisdom for decades was that Burgundy was THE only part of the world that truly did this potentially fickle and yet profound variety justice.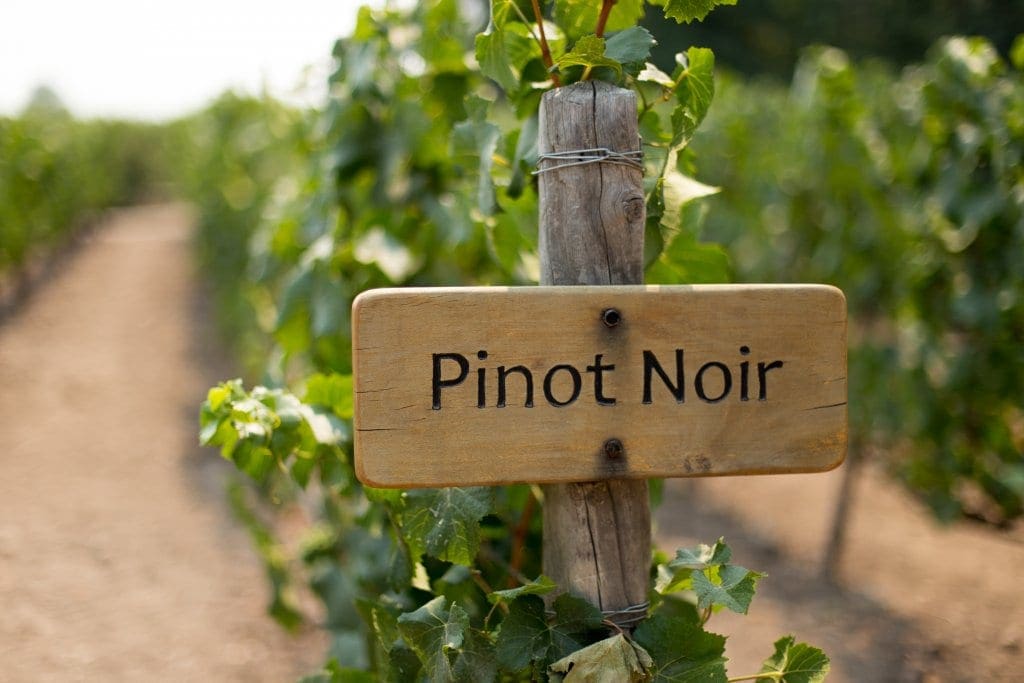 But (thankfully) times change. For, while no one doubts the primacy of Grand Cru red Burgundy, the world is increasingly full of excellent Pinot Noir in vineyards as diverse as New Zealand's Otago and Germany's Pfalz region. So in that spirit, we have selected our favorite up-and-coming sources of exquisite Pinot Noir below.
Germany
It is natural to think of Germany as primarily a white wine producer. Still, in recent years the nation's Spatburgunder has become a leading contender for Europe's greatest Pinot Noir source, apart from France, of course. Due to better practices in the vineyard and winery, German Pinot has transformed from a bony skeletal creature into something positively playful, with flesh and muscle on its bones. The best wines have ripeness, poise, and balance and pair wonderfully well with various German dishes, particularly roast goose and other game.
Such is the domestic demand for Spatburgunder (less than 5% is exported) that Germany is now the world's third-largest Pinot Noir producer, with over 12,000 ha under vine. Indeed, over the past decade, the surface area has doubled, and Germany's Pinot Noir vineyards are now greater in extent than those of Australia, New Zealand, and Chile combined. Only France and the US have more planted.
Today, top German Pinot Noir is made in various regions, namely in Baden, Wurttemberg, and Pfalz. In Baden, the terroir around Kaiserstuhl's volcanic soils is famously suited to growing Pinot Noir, particularly around the towns of Achkarren, Burkheim, Ihringen, and Oberrotweil. The best examples are memorable, complex wines with the perfume and elegance of a good Cote de Beaune.
Best wines: Christmann, Kloster, Eberbach, Stodden
New Zealand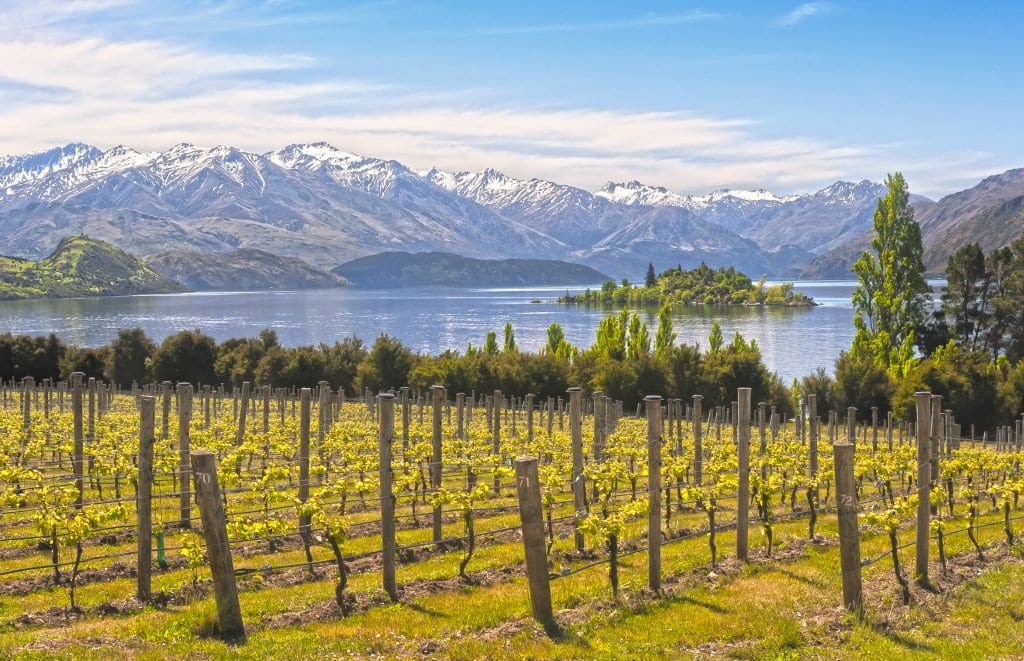 There are many contenders for the best New World Pinot Noir producer prize, but New Zealand is ten leaps ahead of the competition. Every year, plantings of this wonderful variety increase, and superlative examples are now made across the country, with Martinborough and Central Otago making supple, fleshy wines of real presence.
Although New Zealand is still overwhelmingly associated with Sauvignon Blanc, Pinot Noir really gets the connoisseurs and critics excited. Top Kiwi Pinot Noir has it all: the intensity of flavor, elegance, and poise, while the best producers are increasingly drawing out more depth and structure.
Today, great Pinot can be found in several key regions, with Marlborough, Martinborough, Nelson, and Otago leading the Burgundy bandwagon. However, stylistically, the wines are typically a breed apart from red Burgundy, offering more texture, weight, and concentration of flavor than an equivalent wine from, say, Chambertin or Corton. Yet the best examples certainly do not lack finesse, and Central Otago is rapidly becoming our favorite home of great Kiwi Pinot Noir. The terroir is like nowhere else in the country, with a continental-type climate influence with long hot days and cool nights and older geological formations. Foreign investment, celebrity ownership (such as actor Sam Neil's Two Paddocks), and an ever-growing emphasis on site selection means that many more exciting developments are still to come.
Best wines: Ata Rangi, Cloudy Bay, Felton Road, Fromm, Neudorf, Terravin, Two Paddocks
Oregon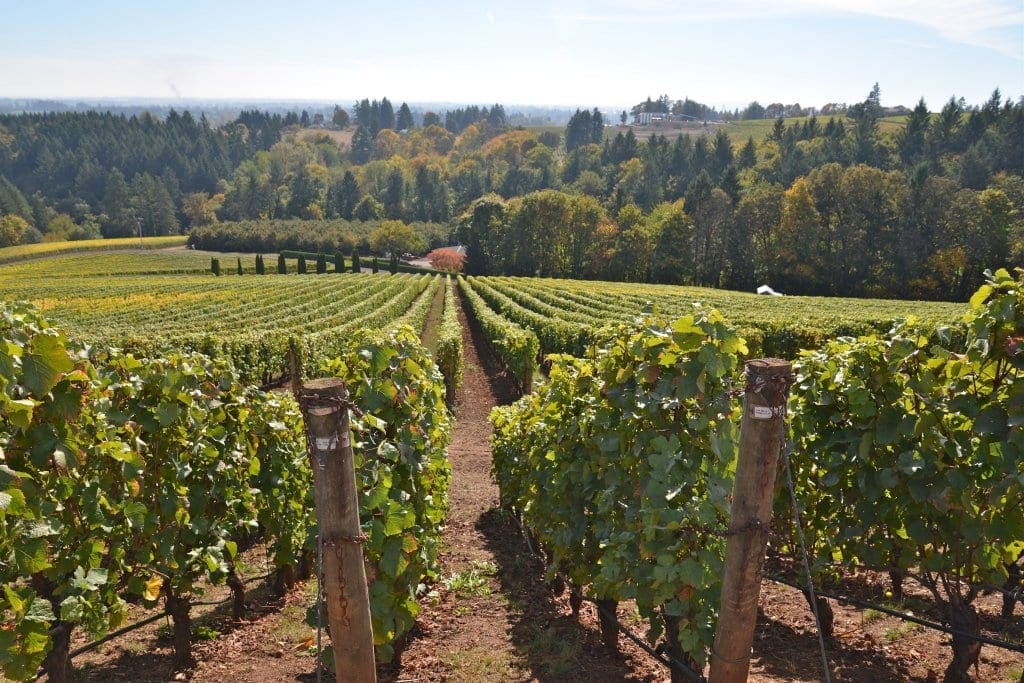 In 2017, renowned and historic Burgundy producer Domaine Drouhin released a new Pinot Noir from their Roserock vineyards in Oregon. The firm has been in Oregon since 1987, when patriarch Robert Drouhin decided to purchase some land in the state. Louis Jadot subsequently joined them in 2014, another Burgundy stalwart. So if you needed substantive proof that the US west coast can produce mighty Pinot Noir, you clearly have it.
Today, Oregon is widely recognized as the finest source of Pinot Noir inside the US, producing elegant, balanced wines that have a lighter touch than their cousins in California. The main viticultural activity is in the Willamette Valley, a vast stretch of vineyard with varied soils and an extensive array of mesoclimates running from Eugene in the south to Portland in the north. This is America's Pinot Noir heartland, and the hunt for unique sites and ever greater terroir recognition continues, ensuring that Oregon's primacy remains unchallenged. Moreover, because of the industry's small agricultural nature, there is a real air of cooperation, and large volume brands don't exist.
In fact, the best of Oregon's Pinot Noir is probably as close as one can get to Grand Cru Burgundy in the US, without the astronomical price tag. Top examples are simply magnificent, possessing all the finesse, structure, and perfume of a top Musigny. It's simply heaven in a glass.
Best wines: Amity Vineyards, Drouhin, Ponzi, Ken Wright
Related Blog Posts: