Unless your tastes run only to bottles sealed by screw cap or bag-in-the-box Merlot, cork will have played a major role in your enjoyment of wine. Indeed, cork has been a defining feature of the wine industry for over 400 years; only since the opening decades of the 21st century has cork technology been seriously challenged by alternative closures such as Diam and screw cap. But even today, it remains the most common and popular closure, with some leading companies actually reverting to cork after a flirtation with more trendy alternatives.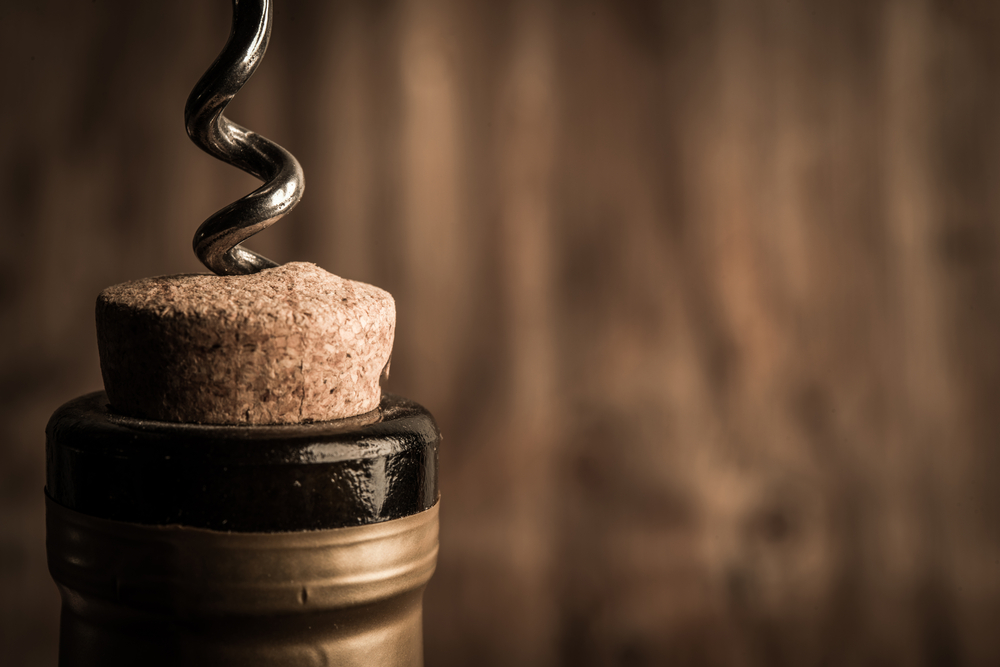 Domaine Laroche (a respected producer of Chablis) is a case in point; in July 2015, Laroche announced a major U-turn on their closure policy and admitted they were returning to natural cork for the majority of their wines from the 2013 vintage onward. Elaborating on their change of heart, the brand conceded that the ingrained Gallic prejudice towards screw cap wines had forced their hand.
At the time of Laroche's initial announcement to switch to screwcap in 2010, many industry commentators, including Robert Parker, predicted the slow death of cork and the glorious rise of Stelvin closures worldwide. Yet over the past 5 years, a growing firmament of premium wine producers, including Rusden Wines in the Barossa Valley and several wineries in California, have moved back to cork, citing improvements in technology and the subsequent reduction in levels of cork taint as the main reasons for their decision.
Historically, cork harvesting has been practiced since the ancient Greeks, although it wasn't until the 17th century that winemakers started sealing their bottles with cork. Previous closures had included cloth or leather, later followed by clay and even wax. In the 16th century, bottles were sealed with glass, which was both an expensive and impractical solution to keeping wine inside the bottle until it was to be consumed.
Subsequent developments in technology allowed the manufacture of glass wine bottles with a uniform shape and design. As a result, cork became the closure of choice as it was less expensive to make than glass sealants, and as a bonus, it allowed the wine to age gracefully by severely slowing down the oxidation process. In fact, the widespread use of cork as a closure ushered fine wine into the modern age, because from that point forward, the wine had the ability to age and evolve in the bottle.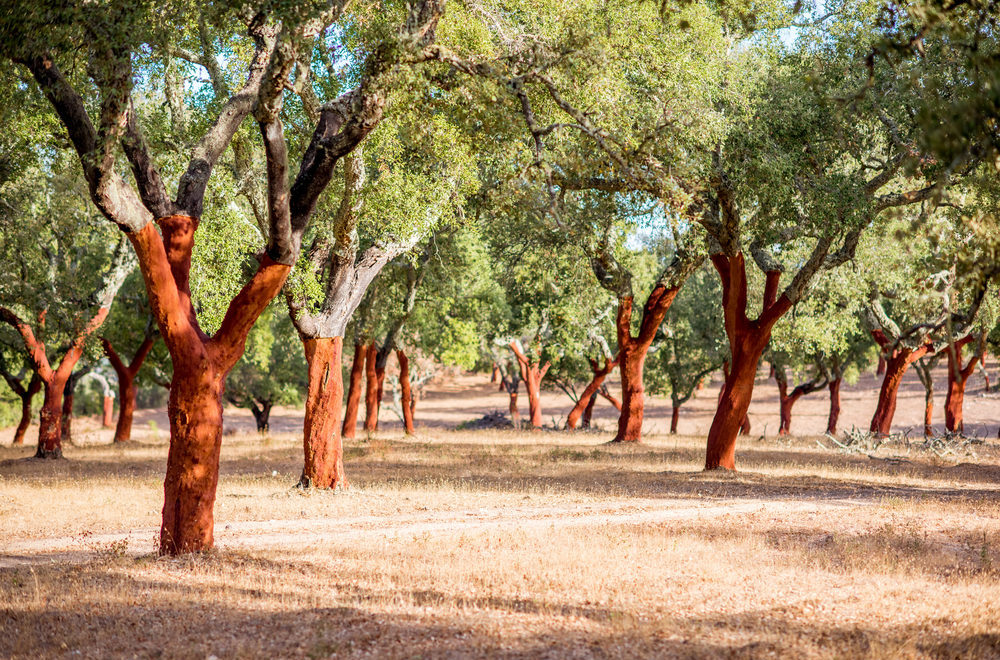 For this revolution, we should thank the growers of Quercus suber or cork oak. This remarkable oak tree boasts an average lifespan of 200 years, proudly signposting the landscape of the Iberian peninsula (predominately Portugal) and North Africa. However, a newly planted tree will need 25 years before it is ready for its inaugural harvesting. After that, skilled cork harvesters use axes to slice off the outer bark of the tree, leaving its inner wood intact and undamaged. It is then given at least 9 years to recover, allowing the bark to regrow until it is re-harvested.
Meanwhile, the freshly harvested bark is placed on a clean surface until dried. This is a long process, taking up to 6 months, depending on the moisture and density of the cork material. The bark is then boiled in stainless steel tanks, a vital part of the process as this cleans, softens, and sterilizes the cork bark. Thereafter the bark will become much more malleable, allowing the manufactures to punch out corks from the bark.
Of course, only the best quality bark can be used for illustrious chateaux such as Lafite and Latour – lower-quality bark is used to make composite corks. Champagne is the most obvious example. Today, the leftover pieces of bark are used in everything from shoes to flooring. Simultaneously, the top-quality examples are treated to a further round of washing, sterilizing, and finally drying. Some corks are also lightly coated in wax at this point. From there, the corks are sorted by quality, bagged, and shipped to bottlers and wineries all over the world.
Today, cork remains a permanent fixture of the wine industry, despite the rise of the screw cap in Australia and New Zealand markets. However, cork is not without its critics. Opponents of using cork argue that the risk of cork taint outweighs the benefits that this historic closure clearly offers. And it is true that despite the significant improvements in cork technology over the past decade, corked bottles of wine still occasionally turn up at restaurants and in retail.
Usually, it is easy to spot if a bottle is corked, the wine will have a damp, moldy cellar smell, and the fruit will be masked on the palate. This enemy of wine enjoyment is caused by a compound called trichloroanisole (TCA), which occurs after chlorine solutions used to sterilize corks and oak barrels come into contact with molds in these items. This reaction creates TCA and voila, a corked bottle of wine. Corkiness is the most prevalent wine fault and can be eliminated to a certain degree by using screwcap closures. However, a screw cap bottle of wine can still be corked, as the TCA can occur in the barrel.
Another fault that crops up occasionally relates to oxygen, pure and simple. All of us will have encountered at least one oxidized wine in our lifetime, although it is more common in certain wine styles and regions. Oxidized is a generic description for wine faults resulting from absorbing too much oxygen, usually, because the cork has allowed in too much air (corks lose their natural elasticity after about 25 years, which has given rise to businesses that specialize in the re-corking of venerable vintages).
Therefore some wine producers are increasingly looking at alternative closures such as Vino-Seal and Vinolok, in addition to stelvin technology, which has proven itself to be durable, reliable, and affordable. Vino-seal is a plastic/glass closure developed by Alcoa that creates a hermetic seal across the bottleneck. Since its introduction, several hundred wineries in Europe have started to utilize the system, suggesting that it may have greater potential if the manufacturing costs can be reduced. However, Vinolok is unlikely to find a mass-market, even in the long term; although the glass nubs are reusable, the production cost is extremely high and incompatible with the vast majority of current bottling lines. Nevertheless, it offers an interesting alternative and a virtual guarantee of no cork taint.
But despite the constant 'battle' between tradition and new technologies, it is clear that cork is here to stay. Not least because a certain snobbery and prejudice towards other closures prevail, certainly in countries such as France where Laroche admitted that selling screw cap wines "was an uphill struggle."
Yet the picture that emerges from other nations is far more complex, indicating a divergence of attitudes towards fine wines not bottled under cork. According to leading sommeliers and wine buyers, the US and Scandinavia lead the vanguard for the pro-screw-cap consumer.
Ultimately though, the closure debate surely comes down to the individual consumer in question. Younger drinkers are less likely to regard modern closures with disdain, while their parents may only ever trust cork, at least in the fine wine sphere. But, as millennial consumers increasingly become the key drivers of demand for fine wine around the world, it would be reasonable to conclude that this ingrained prejudice will eventually die off.
And so while cork is in no danger of being usurped anytime soon (and is still a great way of sealing wine), we may eventually reach a point where screw cap and cork-sealed fine wines coexist on the world stage as equals.
Related Posts: