Michelin Starred Restaurants in Ireland

by Nancy O'Neill
The legendary Michelin guide for 2011 has been released with The Republic of Ireland retaining all of their stars and Northern Ireland losing their only one. Sadly, Michael Deane of Deane's in Belfast lost his star, which he had originally received in 1997, due to an ill-timed burst water pipe and subsequent flooding of the restaurant last year.
Of the six fine dining establishments to be allocated the coveted stars in the Republic, only one, House at The Cliff House Hotel, is outside Dublin. For each of these talented chefs the emphasis across the board seems to be marrying the finest and freshest LOCAL ingredients with expert culinary skill to create utterly sublime dining experiences. Ireland may not be at the forefront of every foodie's mind but it is certainly getting there.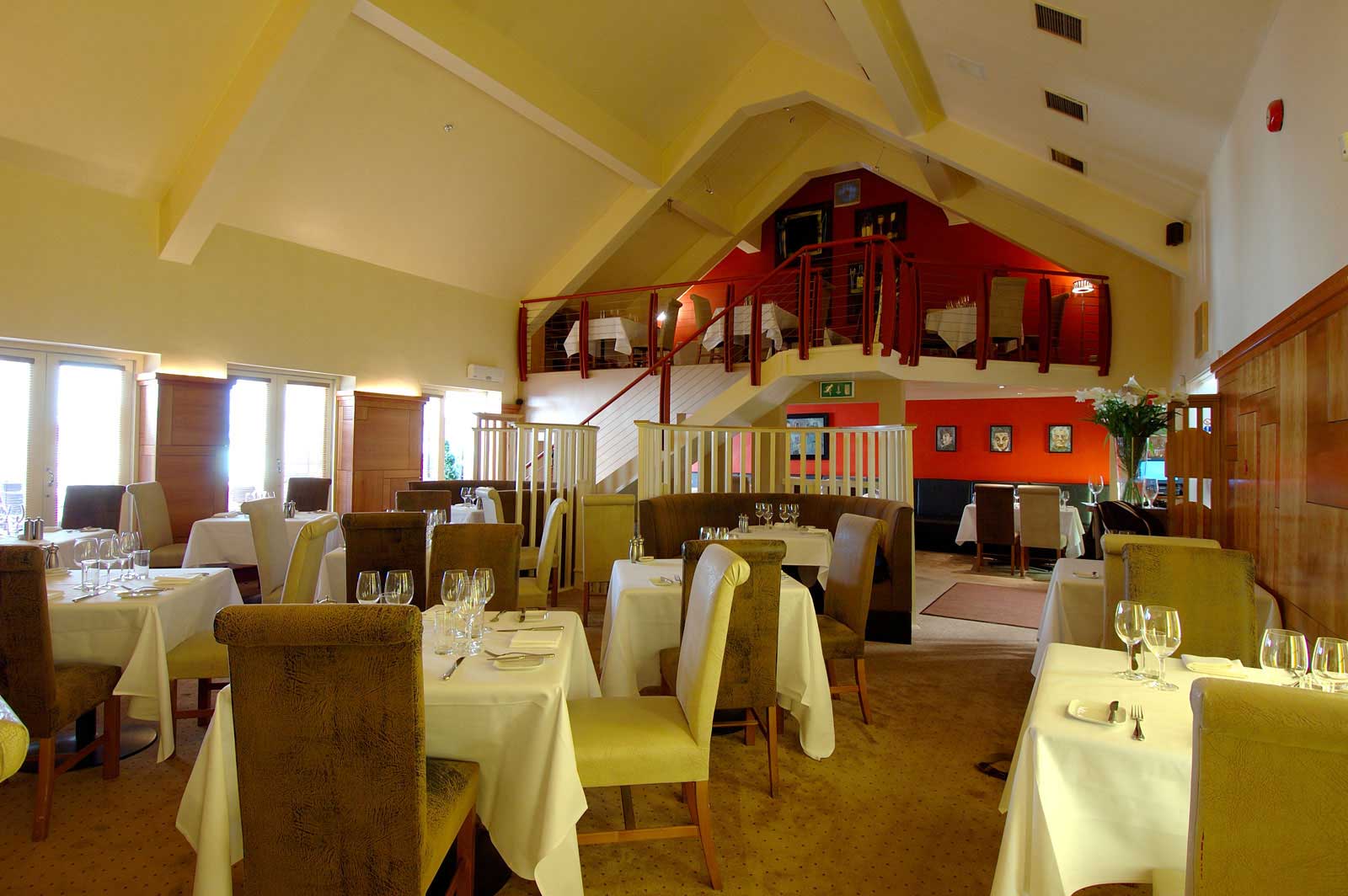 L' ECRIVAIN
L'Ecrivain Restaurant, a hidden treasure located in a cute courtyard off Baggot Street in Dublin, is run and owned by accomplished chef Derry Clarke and his wife Sallyanne.  With one Michelin star and having won Best Restaurant Wine list, Best Sommelier and Georgina Campbell's Restaurant of the year, its fan base seems to stretch far and wide. The restaurant has an established reputation for innovating old-fashioned classics and using top quality seasonal ingredients with a strong emphasis on the freshest, locally sourced seafood.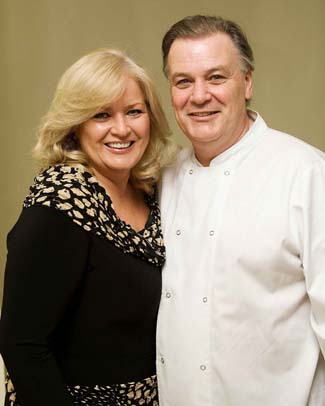 Inside, the restaurant is small, intimate but in no way cramped with simple crisp white décor and luxuriously rustic wood and brick elements. Menus are refined and well thought through including succulent specialties such as Dublin Bay prawns, Pigeon breast, Organic Salmon or Wild Seabass with divine desserts to indulgently finish off a sublime eating extravaganza.
At L'Ecrivain there is a huge emphasis on hiring highly trained, experienced and unbelievably friendly staff (even by Irish standards!) to look after the diner's every need; making any visit not only a tantalisingly tasty one but an extremely pleasant one too. Within that staff, award-winning sommelier Martina Delaney has compiled a delightful wine list combining classic favourites and exciting new finds. Highly recommended.
109A Lower Baggot Street, Dublin
GUILBAUD'S- Restaurant Patrick Guilbaud
French born proprietor Patrick Guilbaud, originally from Cognac, is the only person to currently hold two Michelin stars in Ireland. His restaurant is located in an 18th century Georgian townhouse (think colourful Dublin doors!) beside the beautiful five-star Merrion hotel over-looking the hotel's delightful  16th century garden.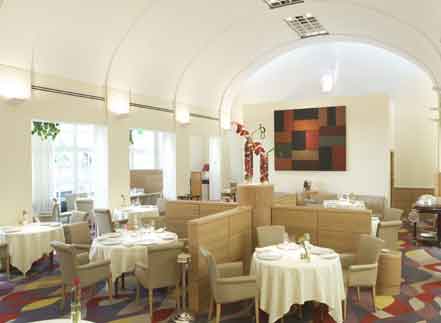 The food at this elegant establishment reflects the décor; modern French sophistication and Irish charm using the finest in-season local produce. Signature dishes on chef Guillaume Lebrun's menu include the Clogher Head Lobster Ravioli and Roast Lacquered Challans Duck. Even the pea soup gets rave reviews!  The Testing Menu is also extremely popular allowing you to try Lebrun's take on classic Irish dishes.
Equally impressive is the wine list which includes wines that Mr. Guilbaud has been collecting from all over the world since 1981. Finding the perfect wine to accompany your meal will not be difficult however the vast array could throw the more indecisive amongst you into a quandary. Fear not, highly accomplished sommeliers are on hand to take you through each offering in great detail. Why not combine a delicious dinner at Restaurant Patrick Guilbaud with an overnight stay at luxurious Merrion Hotel. The perfect way to round off any trip to Dublin.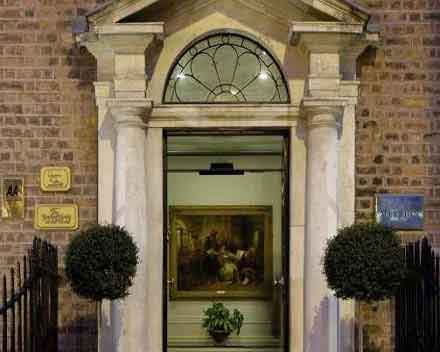 21 Upper Merrion Street-Dublin 2
THORNTON'S
Controversial, acclaimed chef Kevin Thornton won Chef of the Year in 2007 and has previously held two Michelin stars. He is renowned for speaking his mind (probably due to being one of nine children!) and never backs down in the face of adversity. Love him or hate him he is one of Ireland's most famous and respected chefs. He has worked in the gardens of Cashel Palace hotel, on a farm, in a vineyard and an abattoir all helped to create a vast culinary knowledge base.
Specialities at the restaurant include Roast Suckling Pig with Poitin sauce or Lightly Smoked John Dory with Brunoise vegetables. Vegetarians are well catered for too. Exciting and delightful from the very first bite, the menu changes with the seasons and availability of produce.  Sommelier Paul Young will help you choose a wine to complement each dish from their interesting wine selection.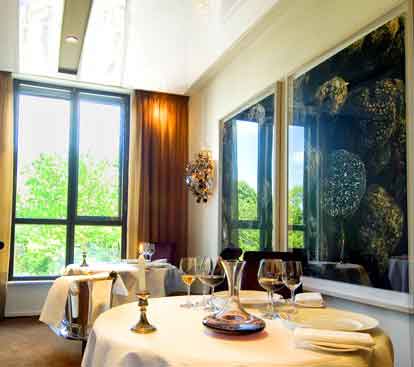 The dining room, designed by New York architects, is light, airy and modern with crisp white linens, plush décor and large photos from Thornton's book adorning the walls. There is also a canapé bar where you can enjoy a refreshing glass of wine, taste some exquisite nibbles and soak up the atmosphere without having to make a reservation. Perfect at the end of a long day of sight-seeing and/or shopping!
Thornton's, 1 Portobello Road, Dublin 6
CHAPTER ONE
Award-winning Chapter One in Dublin city centre went through a vast renovation in 2009 to create a slick and exciting eatery with the main centre-piece being the culinary theatre that is The Chef's Table. This snug little alcove with its shiny volcanic rock table offers diners the chance to interact with the professional kitchen while indulging in an intimate banquet of modern, robust dishes executed to the highest level using only the highest-quality local, seasonal produce. For a restaurant renovated at the back end of the Celtic Tiger there is none of the pretension one would expect from that era. Dishes are hearty, soulful and well-balanced with the elegance and sophistication one expects from a Michelin starred kitchen without the diner running the risk of leaving the restaurant feeling only half full. Specialities include wild halibut with a blanquette of cockles and mussels, or for the carnivores, loin of venison with blackberry and chocolate ravioli.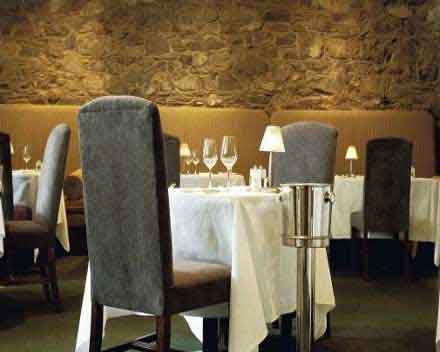 As for the wine list, sommelier Ed Jolliffe has chosen a wonderful selection to suit all budgets, careful to compliment the menus without the wines taking centre stage.  And chef and co-owner Ross Lewis is one of Ireland´s most charismatic and innovative foodie personalities. For a divine and indulgent dining experience combining modern Irish cooking with old-fashioned grace and charm a visitor to Dublin cannot beat Chapter One.
18 – 19 Parnell Square, Dublin 1, Ireland. Check out our friends at Good Food Ireland's wonderful profile on Chapter One here.
BON APPETIT
Bon Appetit overlooks the harbour in Malahide, a quaint and picturesque village north of Dublin City Centre famous for its stunning seascapes, relaxing coastal walks and, of course, Malahide Castle  and peaceful surrounding gardens. The Georgian building housing the Michelin starred restaurant also includes a chic brasserie, trendy cocktail bar and a glitzy wine bar called Le Bon Vin offering tantalising tapa style nibbles and extra special wine tastings.The Restaurant itself is the definition of stylish sophistication and elegance; neutral greys, mochas and creams set off by plush carpets and classy Victorian furniture.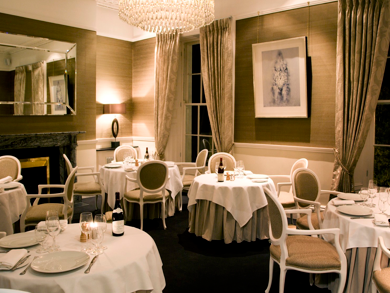 Executive chef at Restaurant Bon Appetit Oliver Dunne was awarded a Michelin Star in 2008. He began his career in Dublin and then worked in London under Gary Rhodes and Gordon Ramsey and was tipped as one of Ireland's rising stars when he came back to Dublin in the early noughties. Again the seasonal menus focus on locally sourced produce beautifully executed in a contemporary Euro/French style. Signature dishes including Boudin of duck and foie gras with celeriac purée and fresh peas or Fillet of John Dory with new season asparagus, pine nuts and salted grapes are bound to leave even the most avid foodies satisfied. Jean Baptiste, the in-house sommelier, manages an interesting and extensive wine list to complement all the delectable goodies on offer.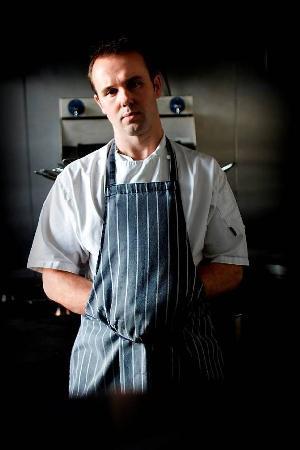 No. 9 James Terrace, Malahide, Co. Dublin
CLIFF HOUSE
House at The Cliff House Hotel, Co. Waterford is the most recent restaurant to receive a Michelin accolade and the only Michelin starred eatery based outside Dublin. Located in a beautiful cliff-side boutique hotel (which we have already featured on the Cellar Tours site), the restaurant offers a menu which is exciting, glamorous and slightly off-the-wall. Dutch head chef Martijn Kajuiter has worked under Marco Pierre White and Michel Roux and executes his dishes with passion and flair. He only uses produce sourced from within a forty kilometre radius of the hotel and has a nursery on site to ensure the freshest herbs and vegetables reach your plate. Dishes we recommend are Ardmore Bay Lobster with Broccoli juice and Black Angus Fillet steak with Murphy's sauce.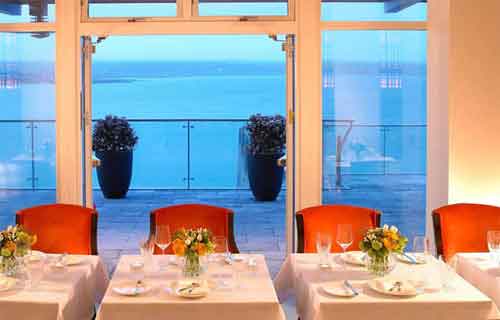 Sommelier Anke Hartmann has worked in many Michelin starred establishments over the years with the likes of Gerard Basset and takes her responsibility as sommelier at House very seriously. "I…use my knowledge and professionalism to open the horizon on a confusing wine world and hopefully an unforgettable experience to our guests. Food and wine belong together and add another dimension of pleasure when married to perfection". Passion, professionalism and originality set off by a back-drop of stunning seascapes; enough said.
Middle Road- Ardmore, Co. Waterford
Why not visit these Michelin starred restaurants in Ireland on a private chauffeured gourmet tour?