Guest blog-  The Winding Stair Restaurant in Dublin, Ireland
By Maria Burpee
One of the perks of my job is travel. This is about my gourmet experience in Dublin at The Winding Stair. With charming and simple decor and a down-to-earth staff the restaurant felt local and approachable. I started with an Ancora, Pinot Grigio Rose from Italy and then had the Nutty crusted haloumi with nectarine and green peppercorn chutney and caper berries, with a side of rocket. It had a Lackluster presentation and a strange haloumi. Maybe it's the Irish cows, but it was too creamy to be haloumi in my mind. Is that not a designated origin cheese I wondered? Also the chutney was more currants than nectarine.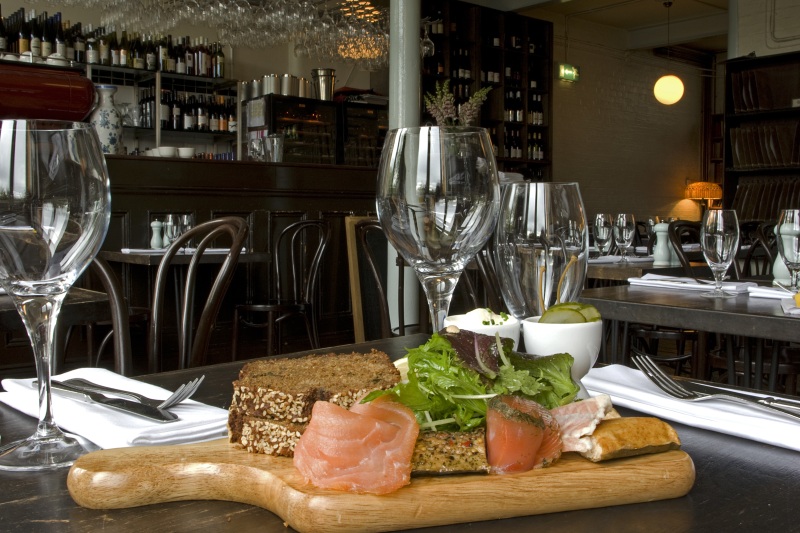 Next the Irish seafood chowder with Fingal Ferguson's chorizo and treacle bread. The bread is to die for I must find the recipe. The chowder I thought smelled too fishy and too heavy on potatoe at first but it was delicious, very filling though with the bread. The seafood was great, the chorizo is spectacular and well spiced, a great depth of flavor and welcome bite to the creamy soup. I don't usually eat pork and I lived in Spain for 5 yrs so for me chorizo needs to be like this if you are going to eat it, otherwise don't bother.
Next an Allento, Syrah tourgu merlot, alentejo Portugal and a  Char grilled 28 day dry-aged Irish Hereford beef rib eye steak with sticky onions, roasted garlic truffle butter and homemade chips. The onions were the star of this show, the red onions reduced in balsamic vinegar and a touch of brown sugar mean they are a sweet perfunctory side to balance the lovely garlicky meat and fantastic homemade chips. The presentation was nothing to speak of but that's the point really, it doesn't need it, the fufu plating has no place with simple, authentic, flavorful food.  Finally a smooth, rich chocolate pudding with (alleged) caramel cream and pistachio praline. When I die, please just bury me in that pudding.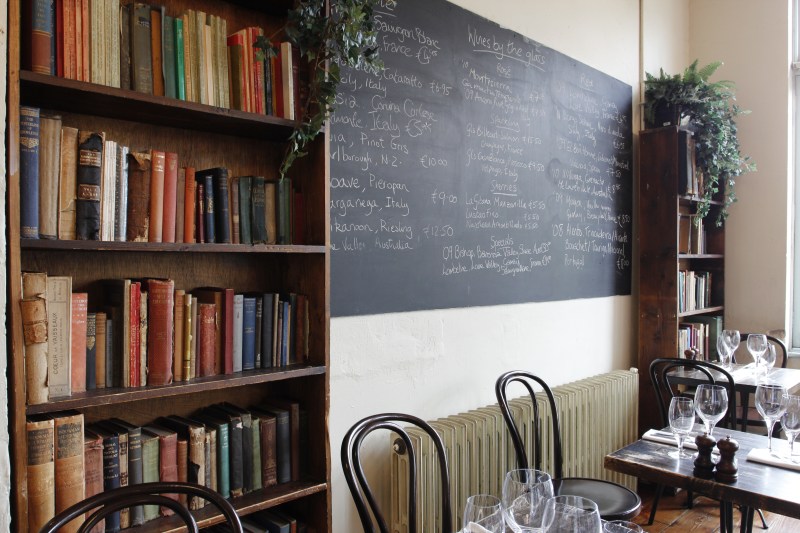 A member of Good Food Ireland The Winding Stair says on their website:
"The food is good, old-fashioned home cooking, with produce sourced from artisans within the island. The beer list focuses on local and international micro breweries with an emphasis on good, food-matched beers and ales. The wine list is extensive and also aims to showcase some of the new and emerging stellar boutique wine makers from the new and old worlds. We aim to be a restaurant devoid of bells and whistles, with food cooked by chefs devoid of ego and served by warm, friendly professionals with a passion for their business."
You have succeeded in your aim in my opinion. This is not a restaurant critique because that might imply I am an expert and a sense of high brow judgement. It is not my place to judge, I simply wanted to document my dining experience so that ordinary folks can experience this authentic, purposeful, delicious tour of Ireland. I wish The Winding Stair a tasty, twisting, successful journey.