30 of 300: A short glossary of Italian pasta
Though pasta has only been present in European kitchens for the past 200 years, Italy has long nourished an ancient noodle culture.
Arab merchants were the first to carry itria, the predecessor of modern Italian pasta, from the faraway Asian continent to the shores of Sicily. Pasta production flourished as early as 1154 thanks to the island's traditional crop of durum wheat that went into the itria Sicilians produced and exported to all corners of the country.
Italy did not just specialize in production—nowhere in the world is the consumption of pasta higher. Compared to the 9kg consumed annually per person in the US, Italians eat an incredible 26kg of pasta a year. Typically eaten only with the aid of a fork, the pasta is cooked al dente- with a bit of a bite- allowing for better twirling.
You can discover these delicious pasta dishes and much more with Cellar Tours on an Italian Gourmet Grand Tour.
Over 300 varieties of pasta certainly attest to Italians' wit and love of their kitchen staple, but also undoubtedly make Italy today's Mecca for pasta lovers the world over.
1.    Acini di pepe "peppercorns": This bead-sized pasta is commonly used in soups and broths.
2.    Anellini "small rings": These petite pasta rings are used for soups.
3.    Agnolotti "priest's caps": The shape of these pillows of pasta changes depending on region and filling. Try agnolotti filled with hearty pumpkin with a browned butter and sage, for a pure and satisfying primo piatto.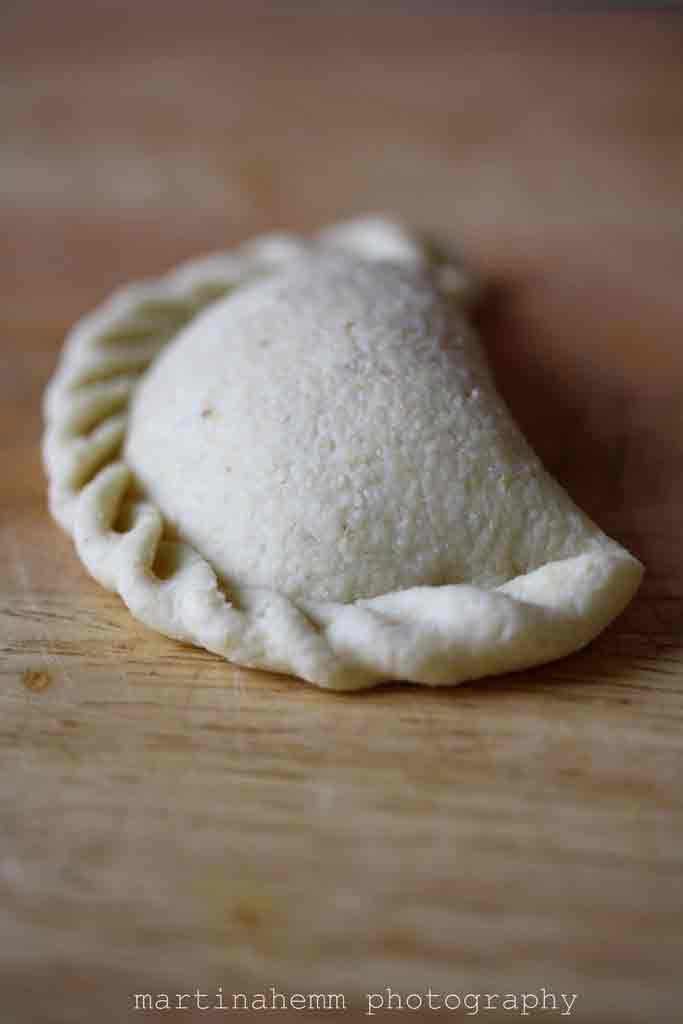 4.    Campanelle "bells": The small ruffled pasta is rolled into itself to shape a small funnel—perfect for capturing sauce.
5.    Cannelloni "large reeds": This pasta is traditionally stuffed with a savory filling rolled up into tube shapes and baked in the oven with layers of béchamel and meat sauce.
6.    Capellini "fine hair": Also known as angel hair pasta in English, this pasta is similar to spaghetti but much finer. It pairs nicely with juicy smooth sauces, such as Pomodoro.
7.    Cavatelli: Made by wrapping small circular pieces of pasta around a tube or finger to shape loose hollow shells, cavatelli hold thick meat sauces well.
8.    Conchiglie "shells": Conchiglie are smaller shells of pasta compared to the larger conchiglioni, which are stuffed and baked. The smaller shells are nicely served with cream based sauces.
9.    Farfalle "butterflies": Called bow tie pasta in English, farfalle also pair well with cream sauces. For a fresh summer pasta dish, try farfalle with cream, salmon, crispy snow peas, and fresh parsley.
10.    Fettuccine "little ribbons": Americans adapted the pronunciation of this Roman pasta to fettuccini.
11.    Fusilli "little spindles": To make fusilli, the pasta band turned into a corkscrew shape that is excellent for catching sauce.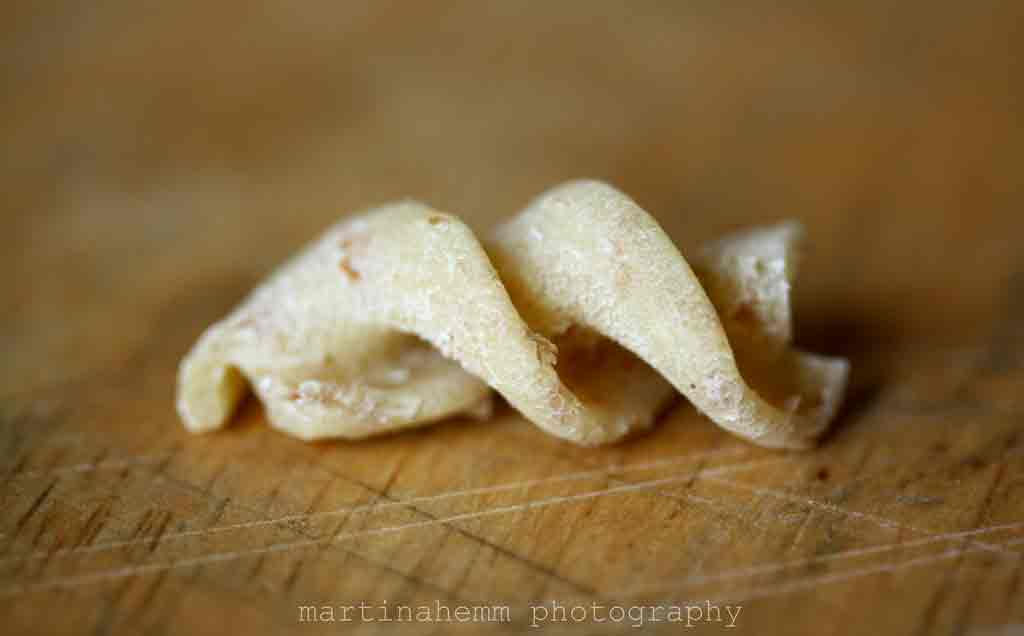 12.    Gnocchi: These Italian dumplings are made with a mixture of cooked potatoes and flour. Sometimes the dough is flavored and colored with natural ingredients such as spinach or saffron; it is then either rolled into thick strands and cut into small bites or shaped into little round or oval balls. Gnocchi can be served boiled, or then baked, or sautéed in a pan with butter and sage.
13.    Lasagna: The name for lasagna comes from the Latin word for "pot" (lasanum) in which this pasta dish is traditionally baked. The flat lasagna sheets are alternatively layered between tomato, meat, and cheese sauce, before being baked under a coating of grated cheese. However, vegetable lasagna and "white" lasagna dishes have also become popular.
14.    Linguine "little tongues": Commonly described as flat spaghetti, linguine pair nicely with seafood and oil-based pasta dishes.
15.    Maccheroni/Macaroni: The Italian term maccheroni can generally refer to all semolina and water-based, dried pasta that is short in length and hollow, such as penne or rigatoni. However, in Central Southern Italy maccheroni covers all pasta types, including spaghetti. The most common and popular maccheroni in the U.S is elbow shaped maccheroni, known to Americans as macaroni.
16.    Orecchiette "little ears": These little-indented circles of pasta are native of Puglia. The normally sized orecchiette go well with vegetable-based dishes, like the traditional orecchiette cime di rapa, which dishes up this pasta with turnip tops, also known as broccoli rabe in the U.S.
17.    Orzo "barley": Though orzo means barley in Italian it has the appearance and shape of a grain of rice, and can also be used in similar respects: in side dishes or soups. The name of this grain-like pasta can change with producer, giving it the name "melon seed" by some.
18.    Paglia e Fieno "Straw and Hay": A quirky spiel on the pasta's name, where the yellow egg noodle tagliatelle represents the straw and the spinach colored tagliatelle the hay. Share the joke with your loved ones over a bowl of paglia e fieno with tomato sauce and freshly grated Parmigiano.
19.    Pappardelle: This broadly cut flat egg noodle from Tuscany is a dream accompanied with a hefty wild boar ragù, which will lead you to eat it as joyfully and greedily as the Italian verb pappare implies.
20.    Penne "quills": Clearly a popular pasta shape, penne are small tubes of pasta whose tips have been cut at a diagonal to shape the quill of a pen.
21.    Penne rigate: Penne rigate is penne whose sides are covered in ridges to better catch sauces in traditional dishes like the spicy penne all' arrabbiata.
22.    Ravioli: Traditional ravioli are square cuts of pasta that is filled with everything from seafood to cheese. Try lobster filled ravioli in a saffron butter sauce.
23.    Rigatoni: Similar to penne, rigatoni is a medium sized hollow pasta, the difference is that rigatoni are slightly larger, ridged, have a bit of a curve, and are cut straight across and not at a diagonal.
24.    Spaghetti "length of cord": The worst word associated with pasta worldwide, spaghetti is perhaps the oldest cut of pasta known. The diameter of the round, long, slim spaghetti varies depending on the region. No matter what size spaghetti alla carbonara, silky, eggy, cheesy, with specks of pancetta, is comfort food everywhere.
25.    Tagliatelle: This ribbon pasta is a touch thicker than fettuccine, which makes it an ideal pasta to go along with gamey meat sauces.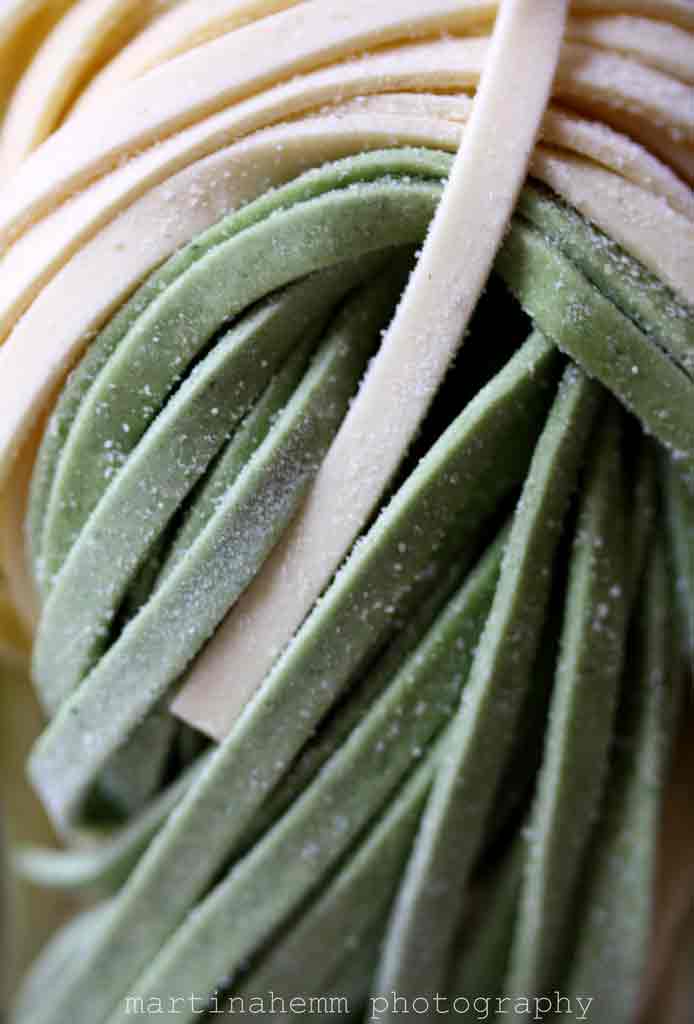 26.    Tortellini: Supposedly inspired by the spellbinding shape of Venus's navel, these small triangular pockets of pasta are typically filled with meat or cheese and then folded into pillows as beautiful as the goddess herself.
27.    Tortelloni: This version of pasta is the larger size of tortellini.
28.    Tortiglioni: Tortiglioni is similar to rigatoni, except narrower with ridges that curve around the pasta. Often they are used in oven-baked dishes.
29.    Vermicelli "little worms": Very similar to spaghetti, this pasta is slimmer and very long. Vermicelli noodles are also prevalent in Asia, where they are produced with rice flour.
30.    Ziti "bridegrooms": Traditionally from southern Italy, this long, narrow, pipe-like pasta is broken into pieces before it is cooked.  In the region of Apulia, ziti was prepared for weddings, which is why in the local dialect ziti also means "newlyweds".
Related Posts: