Seville is considered by many to be the "Tapas Capital of Spain," and hence of the world! There are thought to be more than 3000 tapas bars, the highest concentration anywhere. What is on offer is a fantastic range of food. There's something to suit all tastes, and it would be impossible to try to come up with a list of even a fraction of what's available. But amongst other things, you will sample the most excellent ham, the freshest seafood, all manner of vegetable dishes, popular stews, cheese, and olives.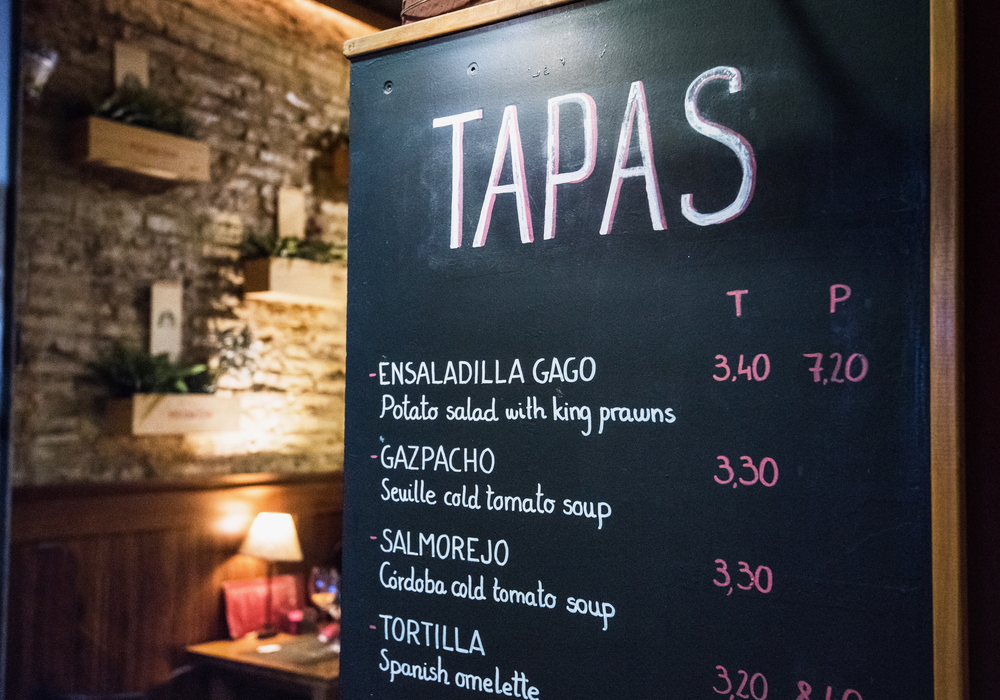 El tapeo, the art of eating tapas, is a social occasion where conversation forms as much an integral part of eating and drinking. A tapa and a drink are taken in one bar, and then you pass on to another and so on until you are satiated. So you get to eat and drink well, solve the world's problems and with all the walking burn off lots of calories!
Here are my recommended Top Five Tapas Bars in Seville:
El Rinconcillo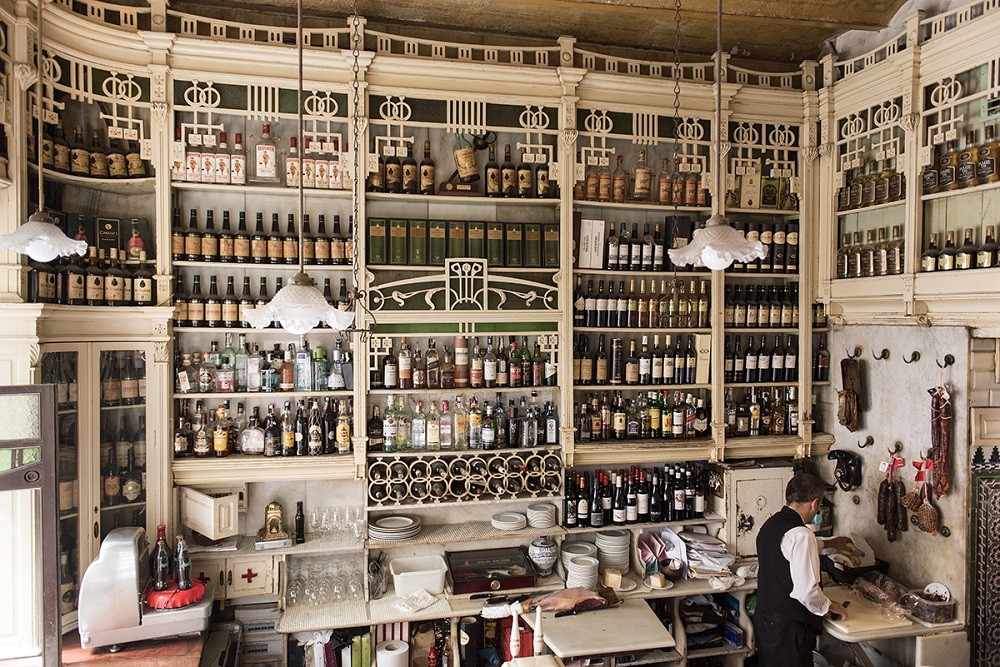 This is one of Seville's oldest bars, having been founded in 1670. Stepping into the bar is like stepping back in history. It still preserves flagstone floors, beautiful tiling, and it has a lovely old wooden counter. The bar is famous for its traditional tapas and high-quality products from the Iberian pig. Try the espinacas con garbanzos (spinach with chickpeas), albondigas (Spanish meatballs), bacalao con tomate (salt cod with tomato), or the sublime jamón ibérico de bellota (acorn-fed Iberian ham). The prices of what you order are chalked on the bar, and when you ask for the bill, the total is calculated in a flash. No electronic devices here!
website: www.elrinconcillo.es
address: C/ Gerona, 40, 41003 Seville, Spain
Tel: 954 223 183
---
Bodeguita Casablanca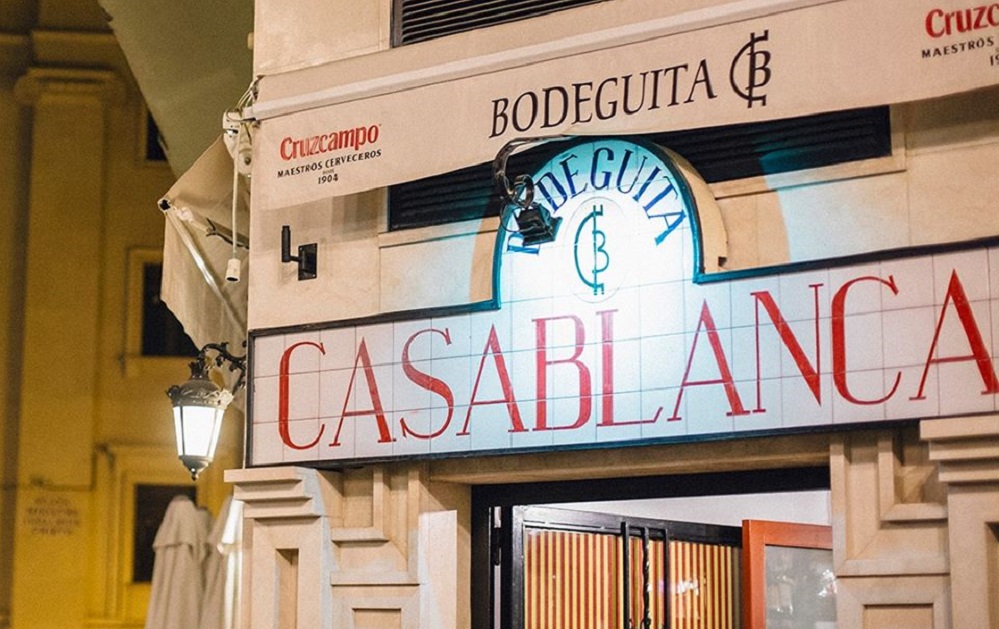 This small bar is nearly always full. Not surprisingly, as it serves some of the best and most creative tapas in the city. Even if it's a squeeze, it's well worth it. The only problem for non-Spanish speakers is that there is no list of tapas. What is on offer can change from one day to the next and may depend on what´s on offer in the market or what the chef feels like preparing. So when you ask '¿Qué hay hoy? (What's there today) you'll get a rapid-fire reply of the day's choices. This may include such delights as merluza con salsa de pimiento de piquillo (hake in piquillo pepper sauce), solomillo con salsa de moscatel (sirloin cooked in muscatel), láminas de berenjena rebozadas (strips of aubergine in batter). If language is a barrier, point at whatever interests you that other people are eating!
address: Calle Zaragoza, 50, 41001 Seville, Spain
Tel: 954 224 698
---
Paco Góngora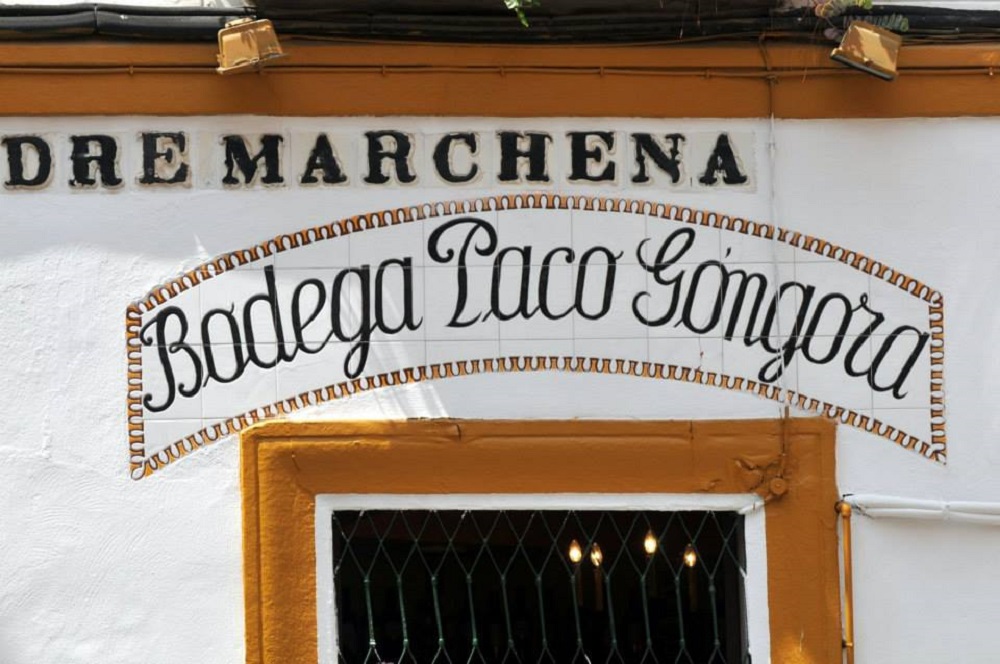 Three bull's heads greet you as you enter this bar, which was converted from a private house. Full of old photos and artifacts, it has a definite homely feel. The bar specializes in excellent fresh seafood. Try the puntillitas (baby squid), coquinas (small kind of clam), or boquerones (whitebait).
C/ Padre Marchena, 1, 41001 Seville, Spain
Tel: 954 214 139
---
Casa Morales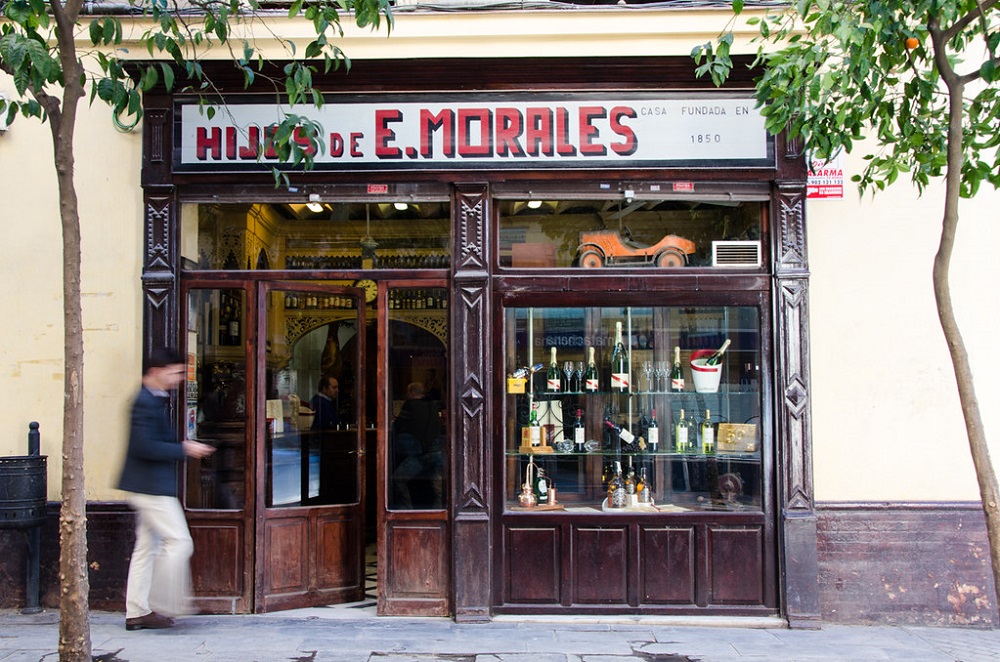 This bar, which dates from the 19th century, is one of the few traditional bodegas in Seville. In the large back room, you can still see the large tinajas or earthen wine containers used until recently. Among the tapas served are delicious cheese and a large selection of montaditos, which are like small toasted sandwiches.
website: casamorales.food93.com
address: C/ García de Vinuesa, 11, 41001 Seville, Spain
Tel: 954 221 242
---
Bar Giralda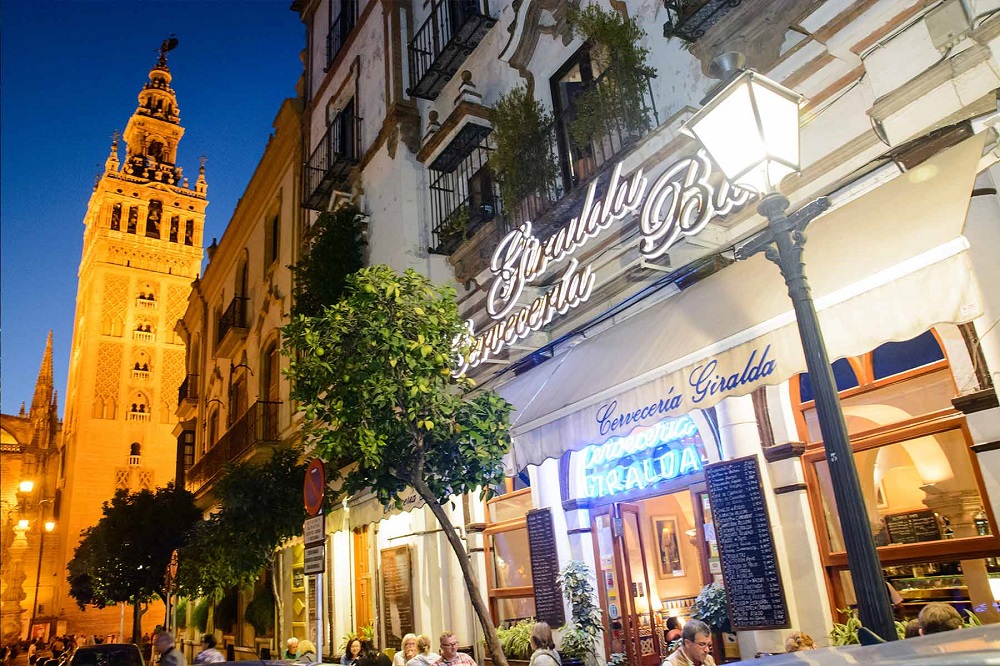 This bar occupies what was once the Moorish baths site, with the columns and arches still being preserved. Even though the bar is very close to the Giralda, after which it takes its name, it is in no way a 'tourist' bar, although many tourists eat there. The list of tapas is immense, with a recent count coming up with sixty-one! Included are calamares rellenos (stuffed squid), cola de toro (bull's tail), aguacate con langostinos (avocado with king prawns), pastel de calabacín (courgette pie)
website: www.cerveceriagiralda.com
address: Mateos Gago 1, Barrio de Santa Cruz, 41019 Seville, Spain
Tel: 954 227 435
Related Blog Posts: