Is wine a good investment?

Who initially coined the idea of buying wine for profit as well as pleasure? Well, the British were some of the first off the starting line in wine investments, purchasing excess cases of Bordeaux classics like Chateau Palmer to sell at a later date. This provided welcome funds for younger models and was the pursuit of wine aficionados, rather than a full-blown investment market.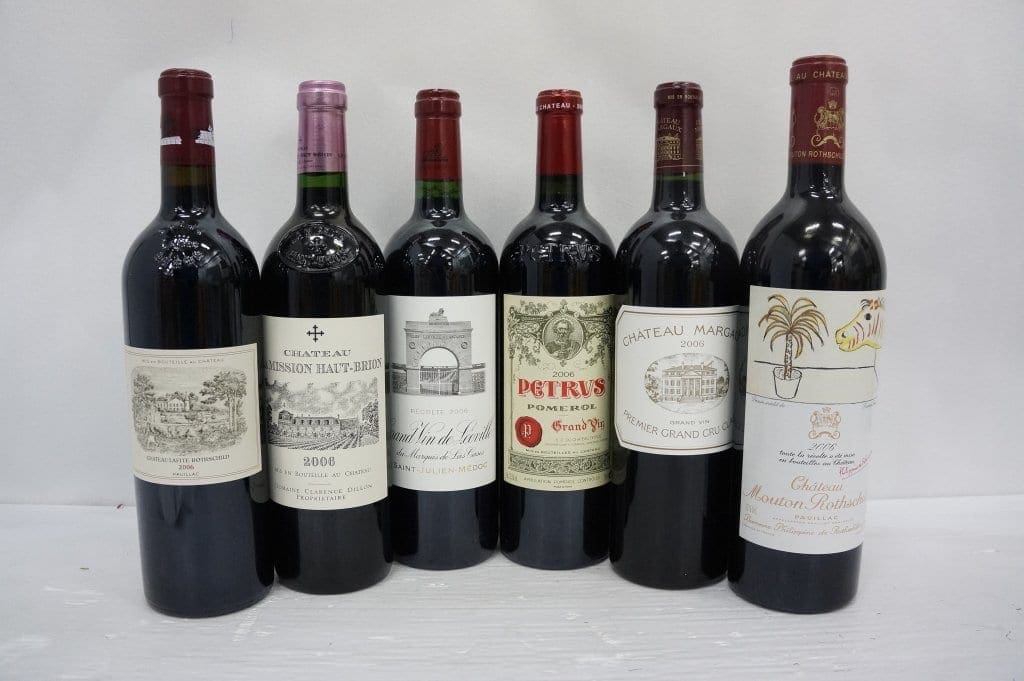 Today, of course, the picture looks quite different. The buying and selling of rare vintages is a global, multi-million dollar enterprise, certainly in Asia where demand has rocketed for the world's finest wines. Indeed, such is the insatiable demand for rarities like old vintages of Le Montrachet that the world's elite are consuming fine wine brands without even bothering to examine the price tag. Just ask Evgeny Chichvarkin, the Russian mobile -phone tycoon who opened Hedonism wines in London – the local off-license for hedge fund managers – in 2012 to cater to this lucrative demand. A bottle of 1982 Lafite can be yours for just under £5,000.
Meanwhile, top Burgundy continues to command silly prices in the world's auction houses. China, in particular, has gone crazy for top Burgundy over the past five years – a case of Domaine de la Romanee-Conti (DRC) sold for US$38,081 in Hong Kong this January.
Cellar Tours can help you organize a Wine Tour including some of the top cellars in Bordeaux, Tuscany or Burgundy
However, things have come a long way since the days of tunnel-vision toward France. Today collectors and investors are diversifying their portfolio – top Spanish, Californian and Italian wines now fetch impressive prices on the global market, and the Bordeaux establishment is having to fight harder to recover their share of the cake. Champagne has also attracted the attention of investors following the hyped 2002 vintage, and brands like Pingus and Vega Sicilia now command as much respect as Latour and Lafite.
Investing in Bordeaux Wine
Nonetheless, Bordeaux is still a major go-to option for investors looking to make a surefire buck in the longer term. But you can't invest in any old claret – Bordeaux speculations are usually made in a fairly narrow spectrum. Properties that are (almost) certain to increase in value due to their global renown and consistently high Robert Parker scores, the world's most important wine critic. Chateau Angelus in St-Emilion is one such estate that has garnered much attention from Parker of late, both for its delicious wines and due to the fact that the property was promoted in 2012 to the top tier of St-Emilion. Parker rated the 2010 vintage 98 points, calling it an 'absolutely spectacular wine.'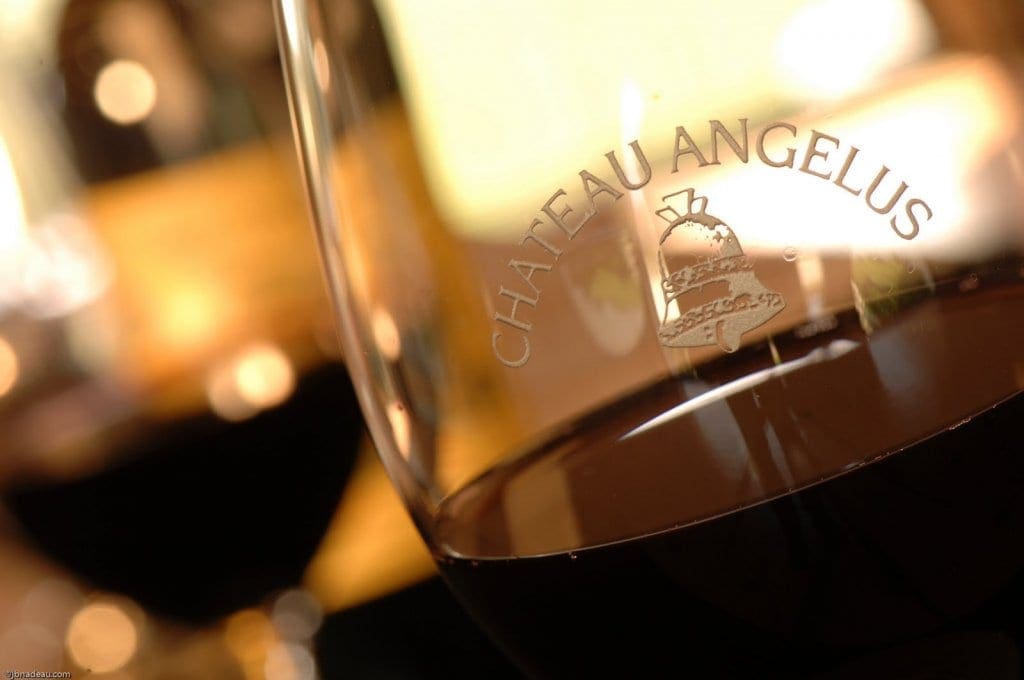 Just ask Daniel Craig, who drank a bottle of 1982 Angelus as James Bond in the film Casino Royale. The estate's owner, Hubert de Bouard, has courted celebrities like Craig to great effect, making the wine a top choice for celebs and collectors worldwide.
Chateau Potent Canet in Pauillac is another favorite of Parkers and consumers. It was brought in 1975 by Guy Tesseron, a Cognac merchant, who continues to wow visitors with his £3,000-plus black cognac. It is the wine though, that collectors and critics swoon over, a rich, intense mouthful of blackcurrant that Parker rated 100 points in 2010. Prices have risen steadily since the 2003 vintage and the wine is one of Liv-Ex's – a benchmark index for fine wine prices – strongest performers. It may not have the status or renown of Lafite, but it is every bit as equal in quality.
Investing in Burgundy Wine
In the opposite corner we, of course, find Burgundy, a longtime favorite of discerning connoisseur despite the fact that, unlike Bordeaux, the wines are released in frustratingly small quantities. Domaine de la Romanee Conti is usually at the top of everyone's list – the wine writer Hugh Johnson describes top DRC as having 'reserves of flavor beyond imagination,' and unsurprisingly the wines sell for crown jewel prices. The cult surrounding this estate is unparalleled, so much so that an undisclosed party attempted to blackmail the owners in 2011, threatening to poison their precious vineyards unless a 1 million euro ransom was paid. Thankfully nothing came of their threat, and wine lovers can rest assured that investing in a younger vintage of DRC is bound to reap rewards, both for drinking and for making a healthy profit in years to come.
Moving back into a more affordable territory, the wines of Domaine Rossignol-Trapet have really come into their own in recent years, although thankfully the market has failed to take notice so prices are more reasonable than most. They own vineyards in one of Red Burgundy's most celebrated vineyards – Le Chambertin – a wine which Hugh Johnson believes is 'the region's most imperious wine; dense, sumptuous and long-lived.' Their superlative wines, now in increasing demand, are due for another price rise soon, so buy them now while they are still (relatively) accessible.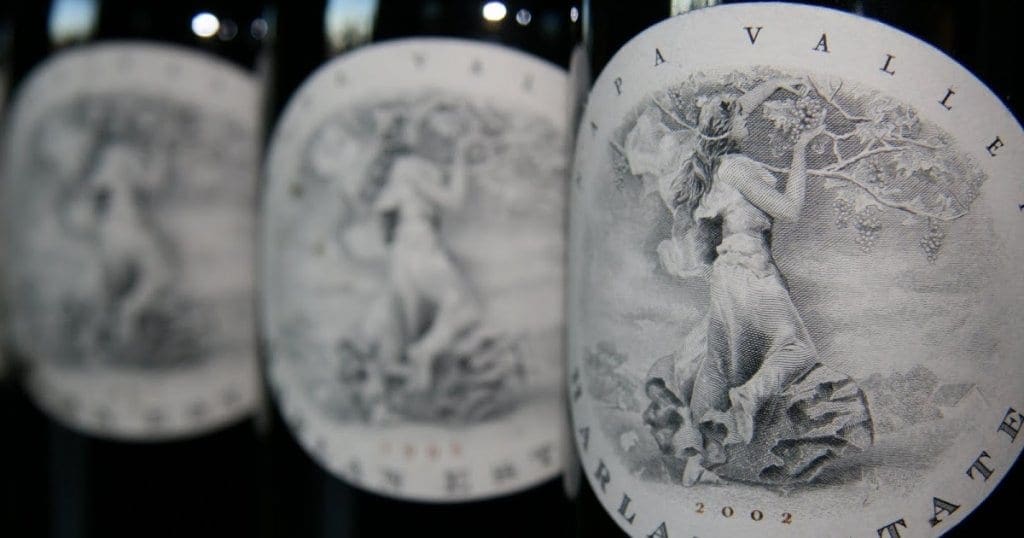 Investing in Napa Wine
Top Californian wines are also currently in high favor in the global auction market. Leading estates now fetch prices at auction equal to Bordeaux's best, which raises the key issue: which wines are worthy of your attention? Well if Napa does have an equivalent to Chateau Latour, then it is undoubtedly Harlan Estate in the sub-region of Oakville. Founded by William Harlan in 1984, this small estate is dedicated solely to super-premium Bordeaux-style reds. Harlan set out to craft a wine that would equal Bordeaux's finest and it must be said that this is one of California's great reds. A bottle can easily cost $700 in a top vintage, and Harlan always does well on the auction circuit.
Colgin Cellars, which entered the market as recently as 1992, is another strong contender for Napa's finest winemaker. Started by a Christie's auctioneer with a degree in art history, the estate produces three super-premium bottles; two varietal Cabernet-based wines and an exquisitely refined Bordeaux blend. Parker rated all of their 2010 releases with a 100-point score, a rarity even among Napa's prestigious estates, ensuring that prices continue to rise. Their Bordeaux imitation red is one of the world's greatest wines and an extremely safe bet for fun or investment.
Investing in Tuscany Wine
Finally, we find ourselves in Italy, or more precisely amidst the bucolic splendors of Tuscany. After a shaky start, Tuscany has become Italy's most dynamic and prosperous fine wine region and now brims with expensive, so-called Super Tuscan wines that collectors and connoisseurs positively salivate over.
Sassicaia can lay claim to being Italy's first Super-Tuscan, established in the 1960s by Marchese Incisa Della Rocchetta on the beautiful Tuscan coast. The winemaking is given the same care and attention as say Chateau Lafite, the 2009 vintage was described by American critic James Suckling as 'insanely complex yet subtle with so much going on, with a beautiful balance and tension.' Top vintages tend to sell very well, due to their potential as an investment vehicle and Sassacia has been massively influential in making Super-Tuscans world figures.
Its nearest competitor would be Ornellaia. Like Sassicaia, this estate follows the Bordeaux mold, using the same grapes to spectacular effect to craft an opulent, powerful wine that is proven to age for decades. Recent vintages have garnered much praise from critics: 'The 2009 Ornellaia caresses the palate with layers of seamless, radiant fruit. Sweet red berries, mocha, flowers, new leather, and spices are some of the many notes that are layered in this sumptuous, totally beautiful wine,' gushes writer Antonio Galloni. However, unlike the Bordeaux super-stars, it is relatively affordable, at under 200 US dollars a bottle.
Related Blog Post: