The 10 Best Female Chefs in Northern Italy- Hot List
by Ivano Martignetti
When I first started to reflect on this topic, I decided to ask my best friends if they had any idea. Most of them, spontaneously, answered it was their mother or their grandmother. Now, this is funny and interesting at the same time, because it shows how close to our heart and emotional food is for Italians and how subjective a rating can be for all of us..  Anyway, going back to the quest, to highlight the best female chefs in Northern Italy,  I have done  some seriously delicious research and I am sure you won't be disappointed if you'll go and try the creations of one of these food artists listed below, in random order:
Isa Mazzocchi, restaurant "La Palta", Borgonovo Val Tidone (PC)

Isa Mazzocchi is a young chef on the move, many people are wondering why her restaurant has not been awarded with a Michelin star yet, but this just a detail.. Isa Mazzocchi is from the wonderful Tidone Valley around Piacenza and she is proud to transform her passion for her land into lively food creations. The restaurant she runs with her family is a warm place where you can go and taste her menus accompanied with a consistent list of wines from the area and beyond. Some fabulous photos here on Viaggatore Gourmet.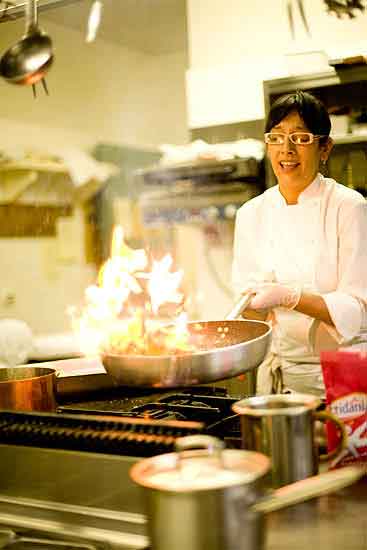 Luisa Valazza, restaurant "Al Sorriso", Soriso (NO)
The story of Luisa Valazza, a dynamic chef whose restaurant is located in Piedmont,  is an example of bravery and persistence, as the three starred chef started her career 25 years ago out of an emergency! She was running her restaurant with her husband when the former chef decided to leave, that's when she decided to do it herself, having only 10 days to get ready. The advice of chef friends and an incredible talent lead the restaurant to international success. One could say that the chef who left her in the lurch actually left her the most beautiful gift ever – discovery of her talent!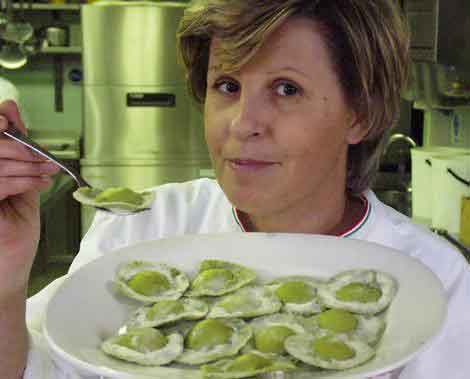 Nadia Santini, restaurant "Dal Pescatore", Canneto sull'Oglio (MN)

Portrayed in the international press as the "lady of Italian cuisine" or by French food critics as "the best chef in the world", Nadia Santini is an example of total devotion to tradition and respect of the surrounding region and terroir. Her secret is in the profound knowledge of the raw ingredients and in the research of the best local ingredients, some of them coming from the kitchen garden between her restaurant and the "Oglio" river.
Antonia Klugman, restaurant "Antico Foledor" c/o Villa Lovaria, Pavia di Udine (UD)

A romantic love story, probably a good script for an Hollywood movie, Antonia Klugman could inspire the next food lovers movie hit, with a young woman studying to become a lawyer who falls desperately in love with cooking struck by an exhibition on TV of Catalan food God Ferran Adrià, gives up law school and embraces her new life as an apprentice. The story has also an happy ending, as Antonia Klugman, after learning from famous and renowned chefs found her own way and is now successfully running "Antico Foledor", where she spoils her customers with inspired creations made of ingredients from her kitchen garden and an elegant but not intrusive oriental touch. Stay tuned..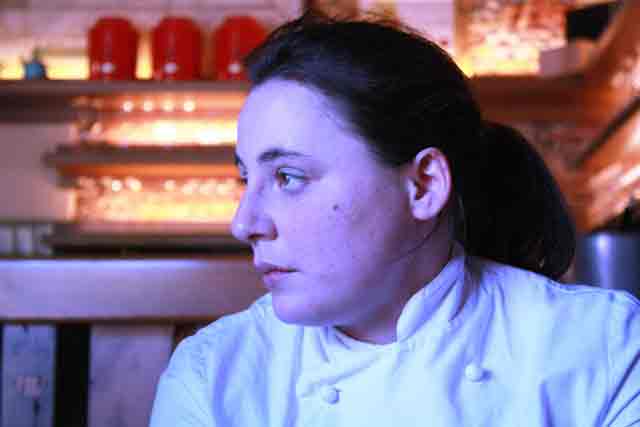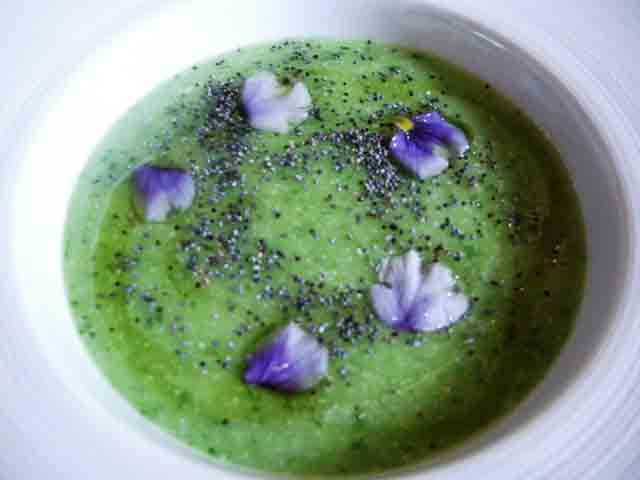 Paola Budel, restaurant "Venissa", Isola di Mazzorbo (VE)

Another young chef, another talent to be proud of in the Italian culinary world, Paola Budel studied with mythic masters like Gualtiero Marchesi, also founder of the talent factory ALMA and Michel Roux. She then traveled the world to complete her profile and find new inspirations, coming back from London, Munich, Tokyo and Hong Kong with new dreams and ideas. After working in Milan she now stands out with her style and a precise belief, the use of exclusively km zero ingredients, which means different menus every day, depending on what the local farmers can provide her. This venue is unique in Venice and owned by top Prosecco producer Bisol.
Viviana Varese, restaurant "Alice", Milano (MI)
Those who still believe that the best seafood restaurants are in cities near the coasts have not yet tried the specialties of Viviana Varese, chef of restaurant "Alice" in Milan. Viviana started to play around in the kitchen of her parents' restaurant when she was a kid, her love for seafood is absolute and it's impossible not to feel it when you finally taste her creations. Make it a priority next time you are in Milan.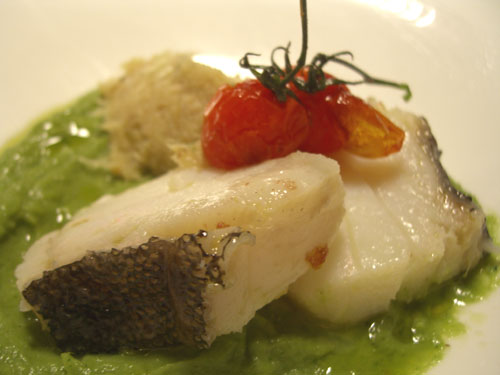 Fabrizia Meroi. Restaurant "Laite", Sappada (BL)

Fabrizia Meroi's repertoire is an harmonic mix of creativity and tradition, testified by a Michelin star in 1997 and pursued learning first on her own and then with Enzo Da Pra and Vissani. A fairy-tale location in the Dolomites and a meticulous research for the right wines to match with her recipes, make Laite the perfect hideaway from the rest of the world; almost in paradise, considering the privilege of the experience…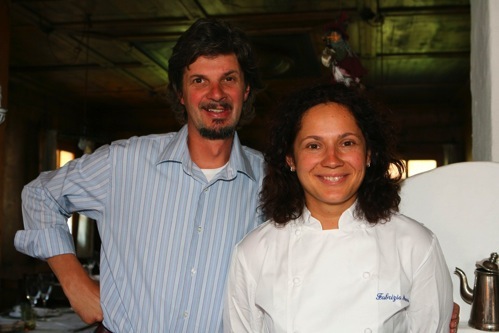 Anna Matscher, Restaurant "Zum Loewen", Tesimo

After all these beautiful stories, if you are struck by remorse for not having pursued your cooking dream, don't give up! That's what the story of Anna Matscher will teach you. She was working as a professional masseuse in Vienna when she met her future husband, who inherited a restaurant and shared with his wife the will to revolutionize their lives. Anna finally decided to pursue her dream, went to learn the basics from brilliant German chef Hans Haas and started her new life. She did very well for herself, as she's now the only Michelin starred female chef in Alto Adige / Sud Tirol!
Aurora Mazzucchelli, Restaurant "Marconi", Sasso Marconi (BO)

Another bright star, committed to emphasizing the quality of the local products carefully avoiding to fall into banality, striving for perfection in her artistic compositions, giving an harmonic touch to everything she creates. The effort made in the kitchen is certainly not spoiled by the wine selection, enriched by her deep appreciation of local rare wines and grape varietals which perfectly match with the chef's pieces of culinary art.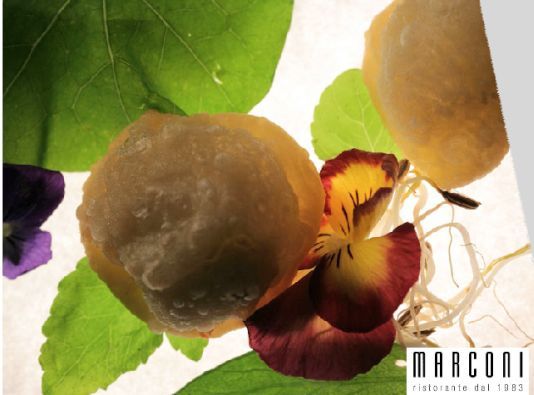 Benedetta Parodi, "Cotto e Mangiato", Celebrity TV Chef

This is a special mention not to lose contact with real, every day cooking; meals that any of us can enjoy trying to cook in his own kitchen. Benedetta Parodi, not a professional cook but a "cooking lover" for sure, deserves a mention in this article as she may not be at the same level of the mentioned chefs, but she certainly is a reference for any food lover in need of original ideas, and recipes that can be easily followed by beginners. She contributes to spreading culinary passion and knowledge for those who want to enjoy down to earth cooking,while still enjoying a remarkable food experience worthy of a starred restaurant.