We have long loved the Aeolian Islands in Sicily for their dramatic beauty and heart-stopping scenery including their volcanoes "fireworks shows". It was a recent research trip to these islands again, where we discovered that apart from stunning beauty and some of our favorite luxury hotels, they are also home to some of Sicily´s most interesting wines!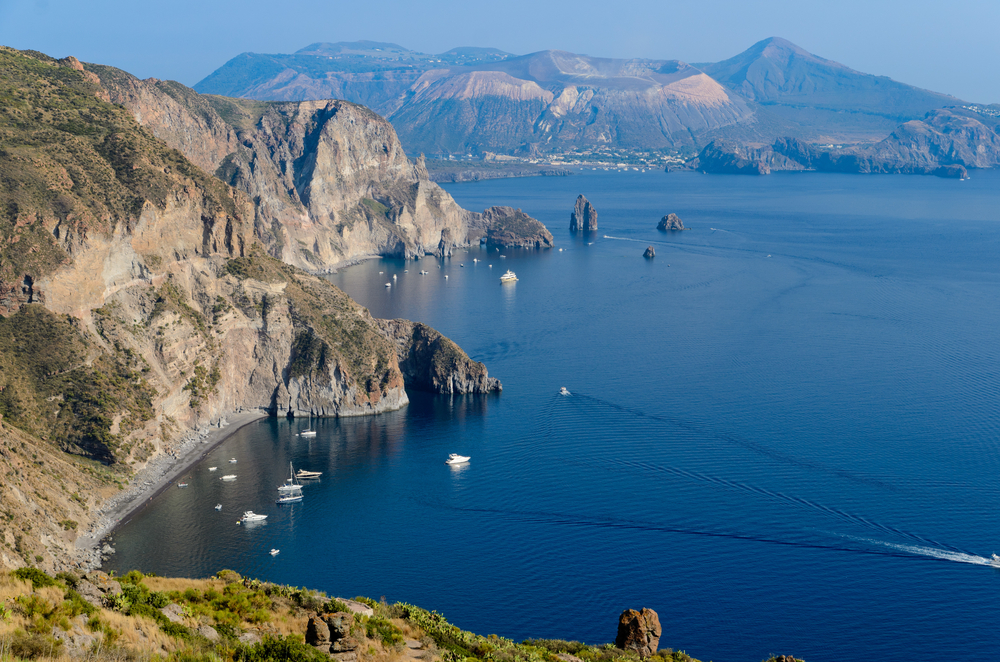 The Isole Aeoli, as they are know in Italian, are comprised of a string of islands located off the northeast coast of Sicily-Alicudi (a mere two square miles big) , Filicudi, Salina (home to some of the flagship wineries and also famed for its capers) , Panarea (a tiny exclusive isle that receives celebrities and VIPs to its hip hotels), the microscopic Basiluzzo islet, Stromboli (immortalized in the Ingrid Bergman film, directed by Roberto Rossellini), Lipari (the most lively and populated island)  and Vulcano (the closest island to the Sicily). The islands are Unesco protected and are one of the most important locations in the world for volcano scientists.
Now to the wine…. the wine that has firmly placed itself in the hearts and minds of wine lovers is the delicately sweet Passito wine made in the Malvasia delle Lipari appellation. This rare dessert wine is made by leaving ripe grapes on bamboo mats in the sun for nearly 2 weeks and allowing the sugars to concentrate before then pressing them and leaving them to slowly ferment in casks.  The result is an elixir sweet wine with just enough refreshing acidity, and typical flavors would include dried apricots, marmalade, and dried figs. Production is small and the wine is highly prized.
The most famed wine producer in the Aeolian Islands has to be Hauner (whose founder Carlo, now passed away, is credited with bringing this wine an almost cult status and who was actually from Brescia, land of Franciacorta) . The Hauner Passito is colorfully described by the Italian wine bible Gambero Rosso as "flaunting nuances of Mediterranean scrubland and delicious echoes of candied citrus". Other small boutique wine producers in Salina include Virgona, Marchetta, and Giona. Many Sicilian wineries located in other regions, from Etna to Marsala, are producing small amounts of the Passito wines such as the historic Colosi, Florio, Barone di Villagrande, and Tasca d´Almerita who also have a luxurious little hotel in their vineyards. Grapes cultivated in the islands (mainly Salina) include (WHITE) Insolia, Grecanico, Malvasia, Cataratto,  Grillo,  and (RED) Nero D'avola, Nerello Mascalese, Calabrese, Corinto Nero, and Sangiovese. The grapes used for the Passito wines include up to 95% Malvasia di Lipari and up to 5% Corinto Nero.
WINE TOURS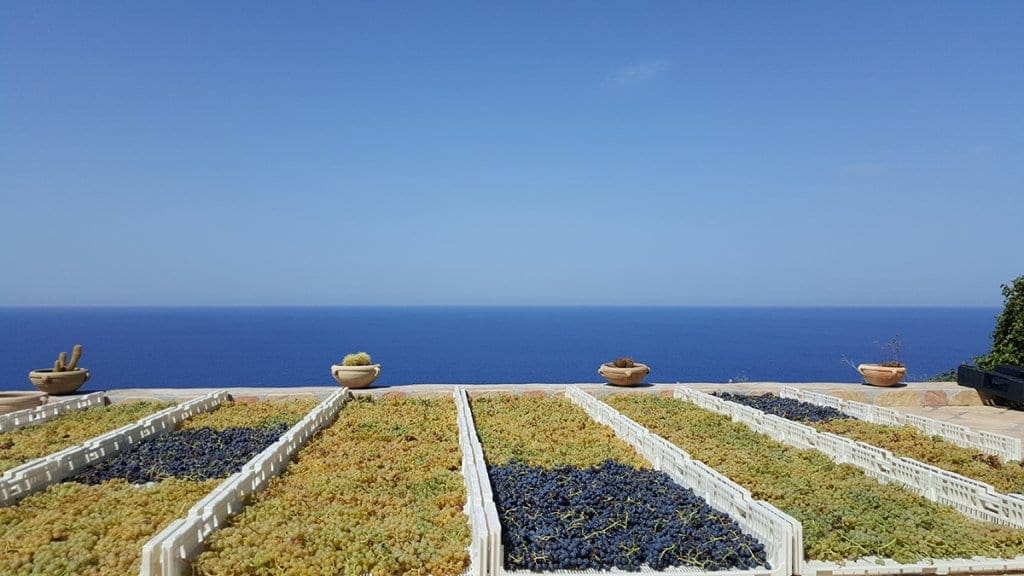 Wine Tourism is not established for non-Italian speakers and the nature of the wineries in the Aeolian Islands is small and often family-run. You can try to contact the cellars on your own through the Consorzio or for private chauffeured luxury tours, contact us. Apart from wineries, you can taste the Aeolian wines at a number of wine shops (enotecas) and outstanding seafood restaurants, especially in Lipari and Salina.
WHAT TO SEE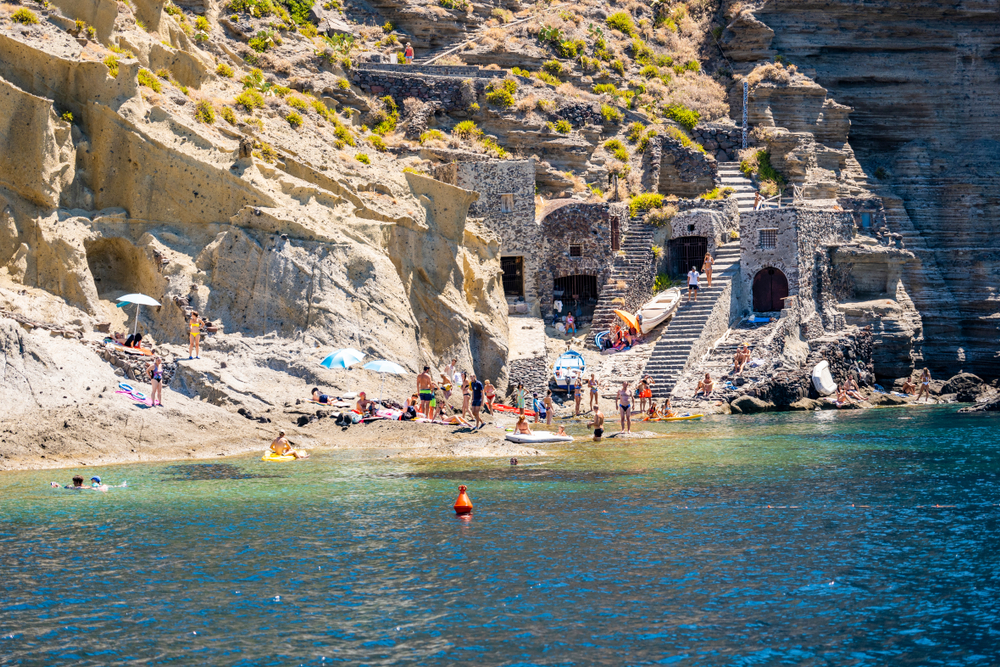 The best way to visit the Aeolian Islands is by private boat, as there are so many grottos, isolated beaches, and coves only reachable by sea. There are also numerous public boats and ferries taking you to the main harbors of the islands.  The Sicilian port of Milazzo is where you will depart for the islands.  Salina- on this green island, you can visit wine estates, sleep in the vineyards, take walks from the harbor up to the island's other hamlets and the Spiaggia di Pollara is a beautiful beach with its own bay; Lipari has a charming harbor, an 11th century Norman cathedral, and an archeological museum. Also, visit the Belvedere Quattrocchi (Four Eyes) viewpoint and the Aquacalda beach. Vulcano is named after the Roman God of Fire and Metalworking, and the island has three volcanic craters that you can climb as well as a volcanic mudbath, natural pool, and thermal baths, not to mention black sand beaches.  Panarea is for luxury and relaxation. Stromboli has an active volcanic crater and a gorgeous craggy coastline. You can visit the Vulcanological Observatory and take a nighttime boat excursion to see the "Sciara del Fuoco", and see lava exploding out into the sea!
WHERE TO STAY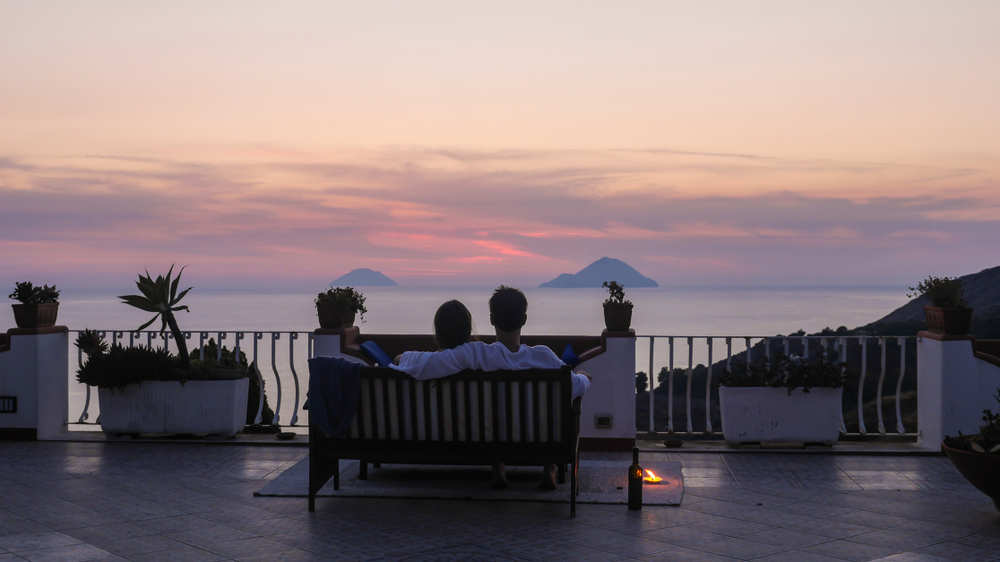 The Aeolian Islands contain some fabulous small boutique hotels and attracts an international jet set every summer.  See where Il Postino was filmed and where their cast stayed at the charming  Hotel Signum in Salina. Also in Salina is the romantic wine resort Capofaro, owned by the prestigious Tasca d'Almerita winery. The Hotel Raya in exquisite Panarea is a haven for design lovers and many famous visitors flock here for its exclusive hideaway atmosphere. Another luxurious little hotel is the Quartara with such original Sicilian finishings as Lava stone flooring!
Related Blog Posts