Enjoy this selection of some of our favorite Spa Hotels in Spain, the perfect plan to beat the winter blues! Combine the spa trip with a wine tour, and you have the perfect vacation!
Spain boasts a formidable selection of luxury spa hotels that can easily compete with Europe's best. These hotels are an oasis of calm, relaxation, not excitement is most definitely the number one aim for visitors. The top spa hotels in Spain now literally offer everything:  a dramatic setting, luxury accommodation, top-notch facilities, and gourmet cuisine on tap. In fact, discerning visitors are now spoiled for choice as Spain runs the whole spa gambit from historic buildings converted into salubrious hotels to modern beachfront establishments where the emphasis is on chic!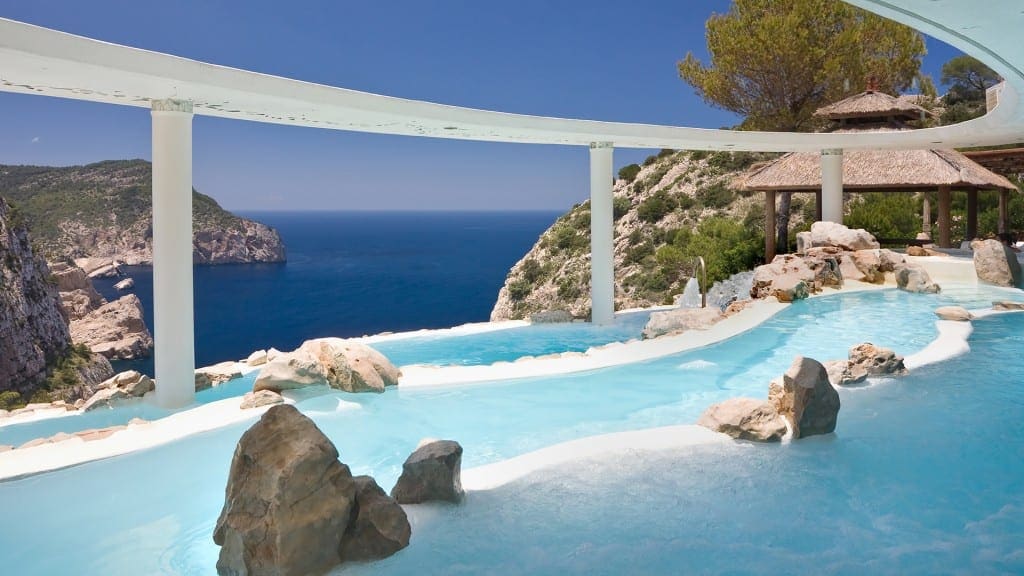 So whether you want an oasis of calm nestled in a vibrant urban environment or a dramatic cliff-top setting in the Mediterranean, the following luxury spa hotels will be perfect for you:
Hacienda Na Xamena, Urbanización Na Xamena, s/n, 07815 San Miguel, Ibiza
Set among some of Ibiza's most spectacular scenery, the Hacienda Na Xamenda is situated high on a sea-facing cliff-top affording visitors the best views on the island. A luxury hotel in every sense of the word, rooms are lavishly decorated with Indian and Indonesian furniture throughout, a den of tranquility a mere 20 minutes away from Ibiza town. Both guests and visitors can enjoy the superb spa; an unmissable highlight is a relaxing massage outdoors on the sea-facing Bamboo terrace. Several steams rooms and a sauna, infinity pools, and jacuzzi all add to the enjoyment.
Undoubtedly, Barcelona's finest hotel, the Mandarin Oriental Barcelona, cocoons you in decadent luxury that seems a million miles away from the realities of the office desk. It is also perfectly situated for just about everything: the shopping of Passeig De Gracia is a few minutes' walk away, as is the metro stations and place de Catalunya and beyond. And if that wasn't enough, the hotel has a state of the art spa with all the expected bells and whistles: various steam and sauna rooms, an infinity pool, and a seemingly endless selection of treatments – the perfect way to spend a Sunday in Barcelona.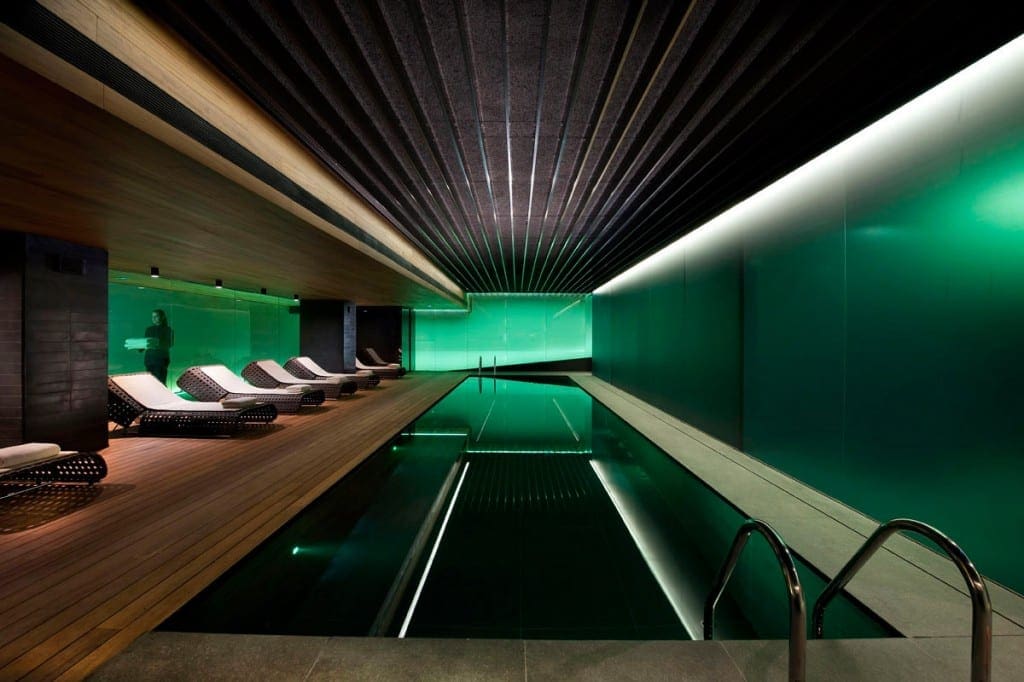 A true retreat, this magical hotel occupies a very grand space in a historical palace, once belonging to the Counts of Lemos in Galicia. The Palacio de Sober is ideal if you're looking for nothing but peace and tranquility and has the finest spa in northern Spain – Aqua Ardens. In the summer months, guests can swim in an enormous pool and enjoy the views over Leon's mountains; there are also indoor heated pools and thermal baths, with several specialist body and facial treatments. The restaurant is also one of the best in Spain and serves Haute Galician cuisine.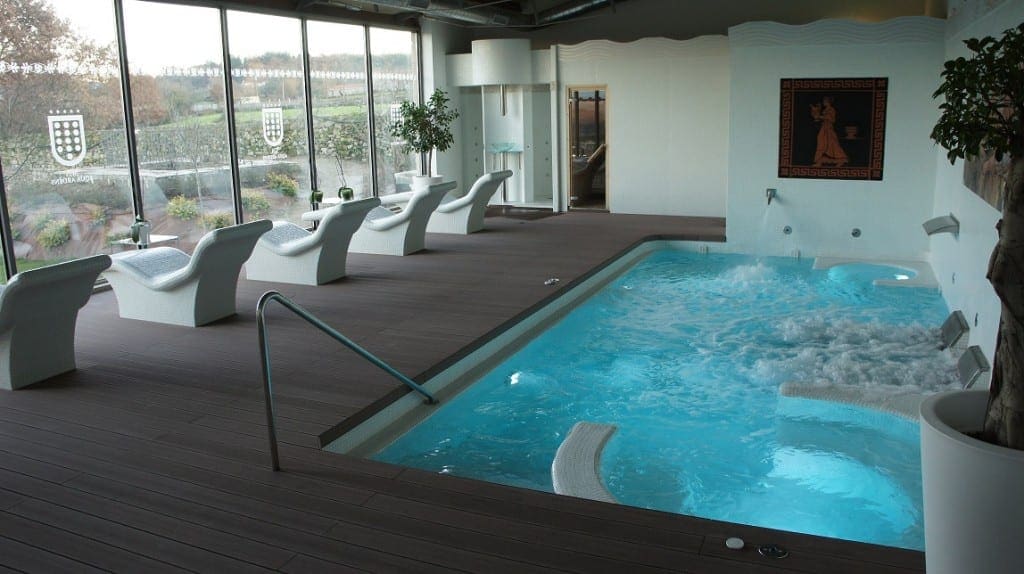 Abama Golf and Spa Resort, Carretera General, TF-47, km 9, Guía de Isora, Tenerife
Spectacularly situated along Tenerife's coastline with views over to the neighboring island of La Gomera, the Abama hotel boasts one of Spain's plushest and most modern spa facilities. Take your pick from seven outdoor pools or head indoors to the luxurious spa complex and choose from a range of treatments based on the hotel's five principles of well being: rejuvenation, relaxation, revitalization, balance, and beauty. There is also a wonderfully inviting heated hydrotherapy pool, a cool plunge pool, several sauna/steam rooms, and a Turkish Bath to boot. You can also purchase many of the oils and other specialist products used in the treatments at a well-stocked Spa shop. If your trip has a romantic leaning, then couples can use the private treatment cabins for total seclusion and luxury relaxation – heaven!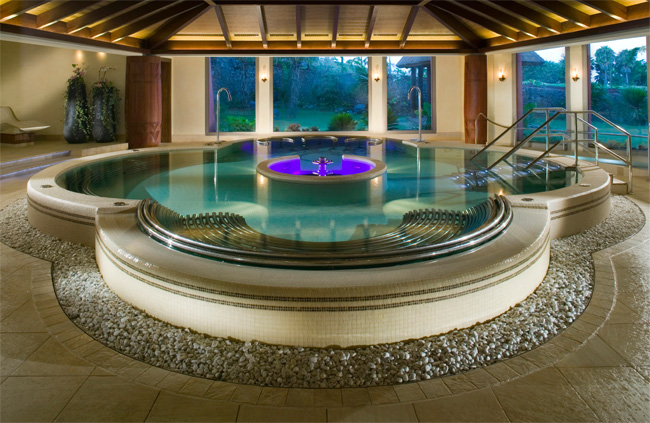 Marbella Club Thalasso Spa, Bulevar Principe Alfonso von Hohenlohe, 29600 Marbella
A sophisticated cut above most hotels in Andalucia, the boutique Marbella Club has an effortless chic about it. Everything is just right at this hotel, from the professional, slick service to the beautiful pool area and superb restaurants. Not to mention one of Spain's finest spas, a stone's throw away from Marbella's best beach. The facilities are astounding: indoor sea-water pool, jacuzzi, saunas, Turkish baths, relaxation rooms, and 12 treatment rooms. The hotel prides itself on the range and quality of treatments available and offers Anti-Stress, weight loss, and rejuvenation programs and specializes in Shi-tao massages and mineral-infused facial treatments. Bliss.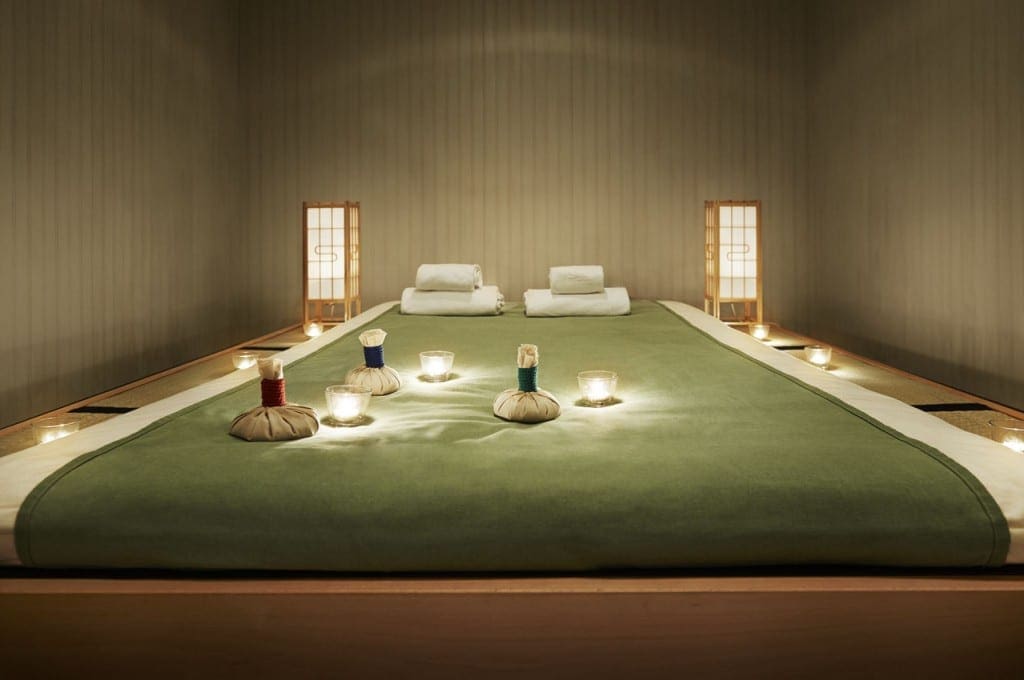 Balneario de Panticosa, Crta Balneario, KM 10, 22650, Panticosa, Huesca
It was hotels like Balneario that redefined the meaning of a country spa hotel, establishing a new breed of modern, contemporary, sophisticated rural accommodation with all the spa facilities you could want. Located near the city of Huesca in the spectacular Aragonese Pyrenees, the hotel is perfect for hikers in the summer and skiing families in the winter. The spa attached is enormously peaceful, with hydro-therapy being the central emphasis of the resort. It boasts a central indoor pool, an outdoor heated pool, Turkish bath, and solarium with mountain views, to name but a few amenities—the ideal place to unwind this winter.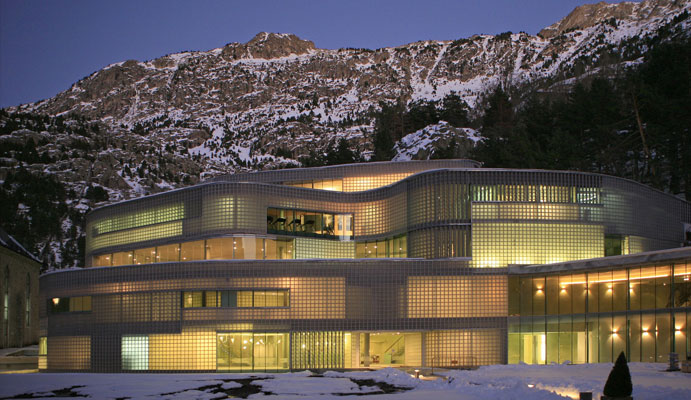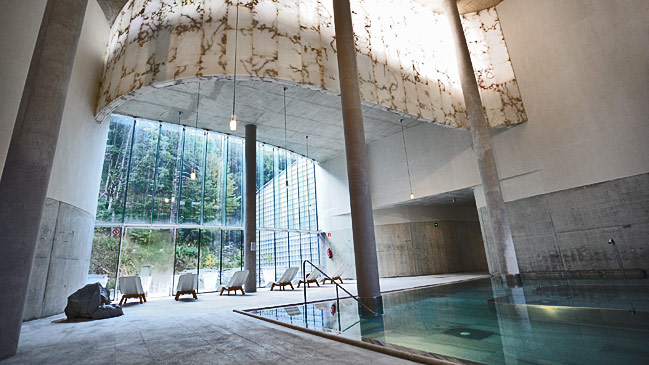 La Residencia, Finca Son Canals, 07179, Deia, Mallorca
Two magnificently restored, 16th-century manors on the outskirts of the absolutely gorgeous hamlet of Deia have been made into an elegant, luxury hotel with no equal in Mallorca. It is unashamedly traditional and welcoming, with four-poster beds and traditional Spanish furniture. The views across from the pool terrace toward the mountains are worth the price of admission alone. However, the spa complex is thoroughly modern and equipped with open-air terraces allowing guests to enjoy treatments with views of the Tramuntana mountains. All this is complemented by top-notch indoor and outdoor pools, steam rooms, and all the facilities you'd expect at such a prestigious address. But we'd happily settle for the view alone!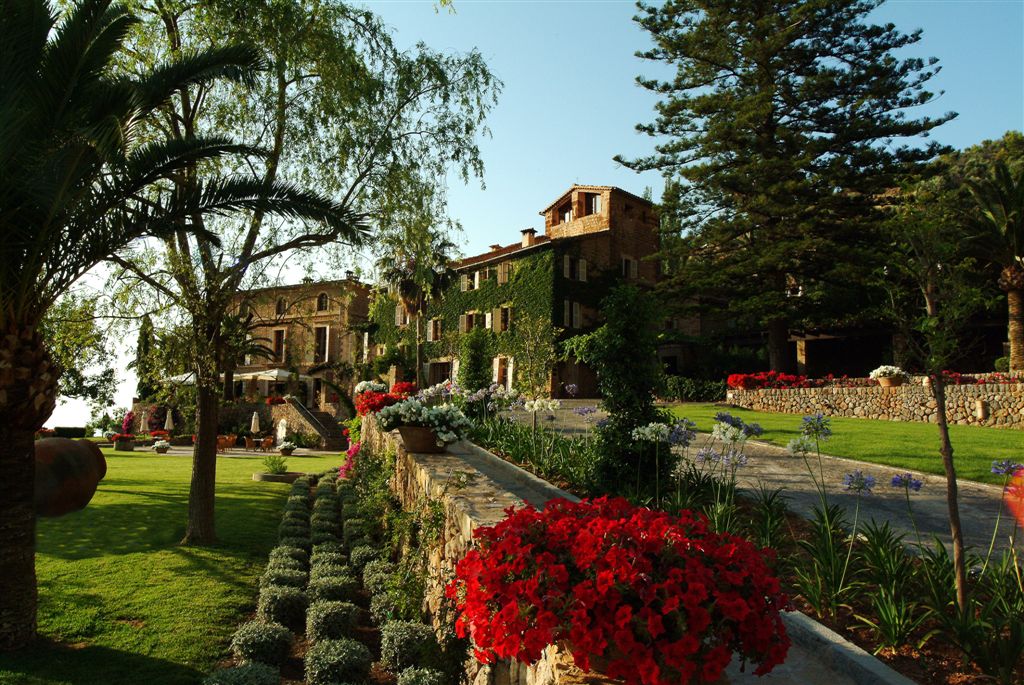 Since the 1860s, Marques de Riscal has been one of Rioja's leading wineries and now boasts a deluxe hotel and spa to complement its range of superlative wines. In addition to luxury vineyard facing accommodation and a Michelin starred restaurant, the hotel offers guests the chance to unwind in the luxury spa. It has been showered with awards over the past seven years: Best Spa 2007 by Wallpaper magazine, and in 2009 Conde Nast Traveller voted it most popular overseas Spa. The treatments offered are unique to the winery and make full use of the nearby vineyards. Enjoy a signature Cabernet scrub before relaxing in the heated indoor pool, hydro-bath, steam room, and fantastic jacuzzi.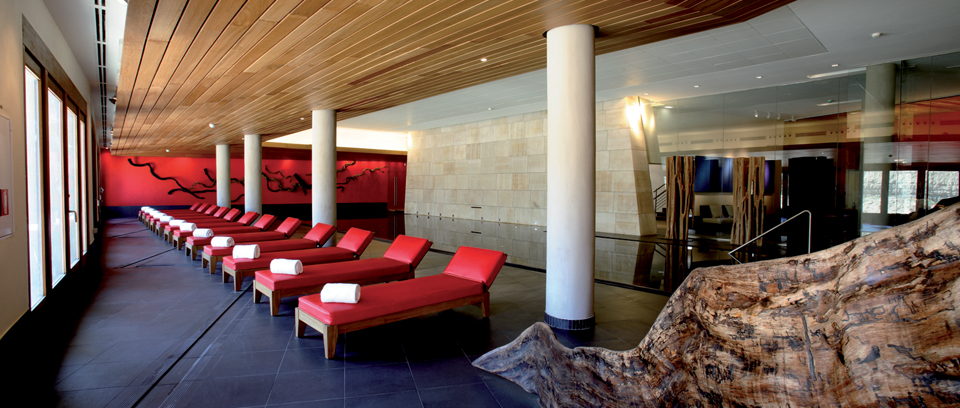 Villa de Laguardia, San Raimundo Hiribidea, 15, 01300 Laguardia, Álava
Another of the Rioja region's top spa hotels, Villa de Laguardia, is a fantastic choice for couples looking to relax in opulent style and escape the hustle and bustle of everyday life. Situated in the heart of the Rioja Alavesa region in the dreamy medieval hamlet of Laguardia, the hotel offers great views of the Riojan landscape and a state of the art wine oil Spa, for all your relaxation needs. In addition to the prerequisite pools, Turkish Baths, saunas, and steam rooms, the hotel specializes in treatments using local wine and oil from Rioja Alavesa. 15 Cabins allow guests to choose from a multitude of wellness treatments, emphasizing using natural, locally found products.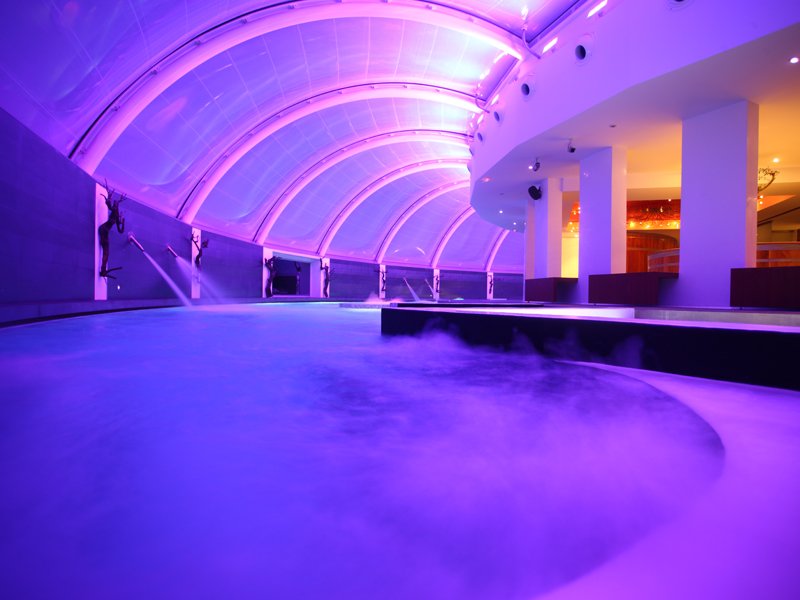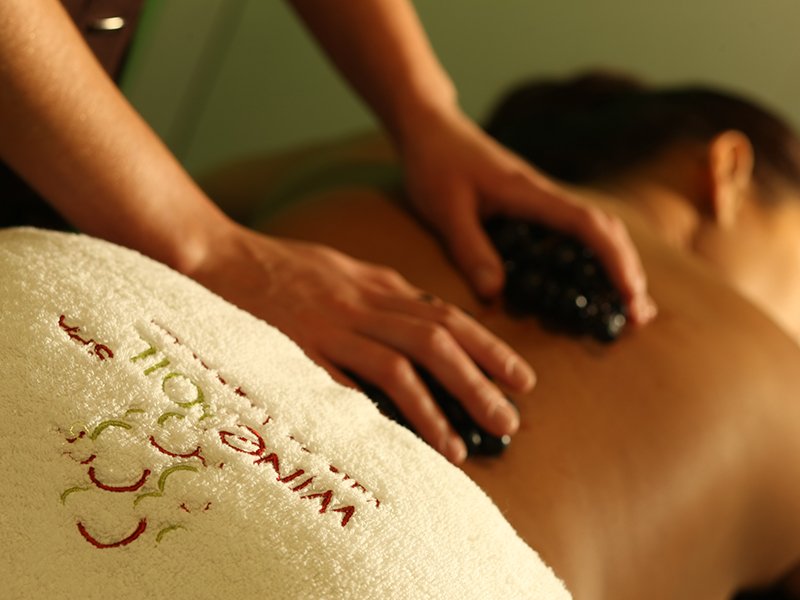 Situated at the heart of the Castilla y Leon province, the Burgo de Osma hotel and spa is one of Spain's newest and brightest stars, having opened its doors as recently as 2010. It is housed in an incredible building, the Renaissance University of Santa Catalina, founded in the 16th century by Bishop Pedro Alvarez de Acosta. Here, history and modernity collide as the luxurious spa caters to every need with its pools, thermal circuit, and treatment cabins. Split into two parts; the thermal cloister consists of a thermal swimming pool, mineral-water spa tubs with various beds, a Turkish bath, and a relaxation room. Then, move onto the treatment area and enjoy a massage, or perhaps some geothermal therapy, reflexology, or facial treatments – a blissful haven of relaxation!