Cellar Tours selections for Sparkling Wines on New Year's Eve
New Year's Eve is now so totally synonymous with great fizz that we all must wonder how people managed to celebrate New year, before the invention of sparkling wine? Most of us will no doubt be splashing out on some good bubbly for 31st December, an obligatory part of any New Year's Eve toast.
Indeed, good sparkling wine tastes unlike any other. It combines lightness with depth, creaminess with the gentle effervescence of a delicate mouse and complexity with precision. So many flavors can be found in a bottle, ranging from citrus and red fruit to coffee, caramel and honey. It is the perfect celebratory drink, and yet historically it was more likely to be drunk with food than purely for celebrations. Champagne for example was bigger and heavier than now, and was routinely enjoyed with dinner. In fact, the NV Champagne style didn't appear until the 1920s, now it is the most important Champagne style by far and enjoyed by many millions of wine lovers across the world.
Today, quality sparkling wine is most definitely not limited to Champagne and almost every wine region in the world makes fizz. We consume over 1 billion bottles of the stuff each year, with Cava and Prosecco enjoying a healthy growth in consumption at the moment. But, Europe no longer holds the monopoly on great bubbly: South Africa, New Zealand, Australia and California also make classics. Just try the Cloudy Bay Pelorus at a blind tasting, and see how many non believers it fools into thinking that they are enjoying Champagne.
So, in the celebratory spirit, we have listed some of our favorite bottles of fizz to sip on New Year's Eve 2013 and welcome the new year.
(note NV = Non Vintage)
Cheers!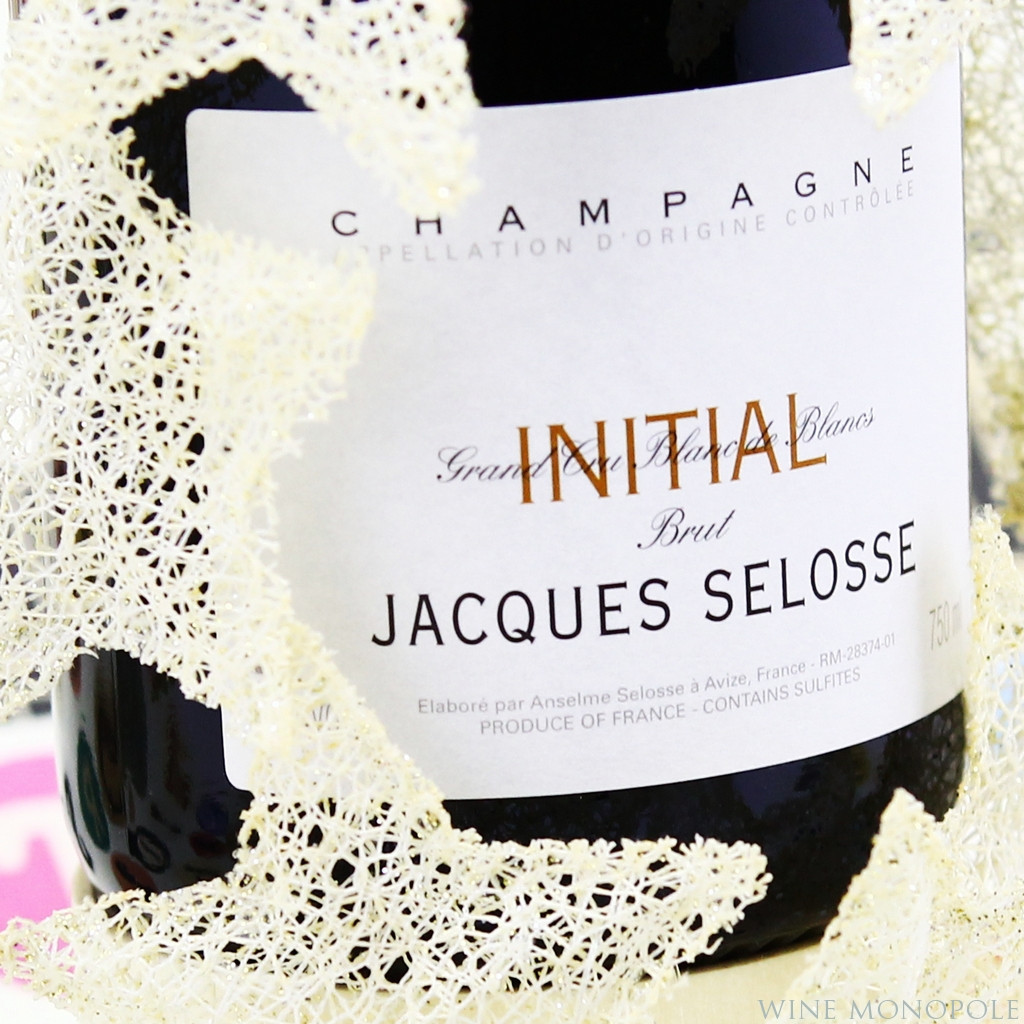 This remarkable small producer crafts minute quantities of unique, impressive Champagne each year; barely 4,000 cases are released per annum. His approach in the vineyard is fiercely terroir driven, yields are restricted to provide the purest, greatest intensity of Chardonnay fruit possible. His entry level Initial Blanc de Blancs, like all his wines, is fermented in new and old oak resulting in a massive and powerful expression of the Blanc de Blancs (100% Chardonnay) style. A delicious start to your New Year's Eve.
1999 Salon Blanc de Blancs, Brut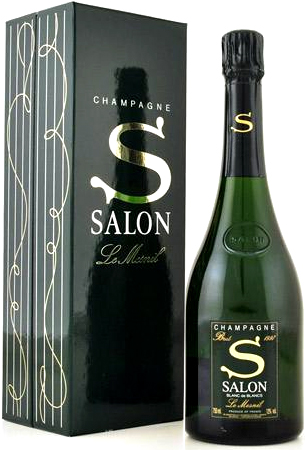 Some would say that this is the ultimate expression of the Blanc de Blancs style – we would agree! Salon is made from fruit sourced entirely from one vineyard, the legendary Le Mesnil Sur Oger. Only bottled in the very best vintages (the current release is 1999) the wine is the fullest, most intense and vivid expression of Chardonnay based Champagne available today. The 1999 astonishes with its richness, openness and intensity, with a formidable structure ensuring that this Champagne would benefit from another 10 years cellaring. But then who could bare to wait?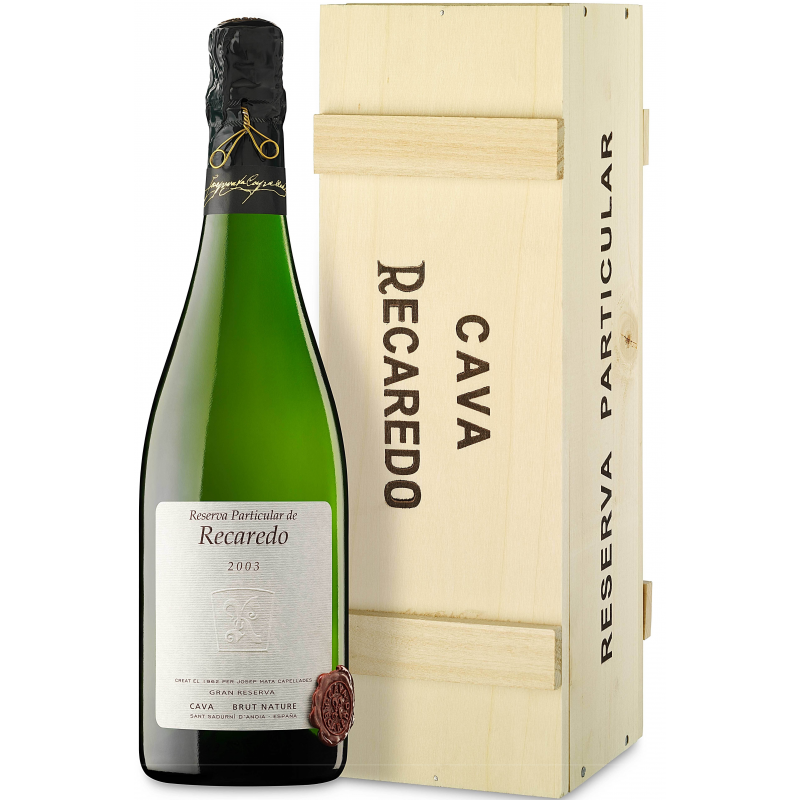 One of the finest producers in the region today, Recaredo are 100% biodynamic and family-owned. Owner and winemaker Ton Mata crafts some of the most authentic, age-worthy Cavas in the Penedes region and all his wines show incredible complexity, finesse and depth. The  Reserva Particular is a blend of the native Xarel-Lo and Macabeo, a sparkling wine of great depth and elegance.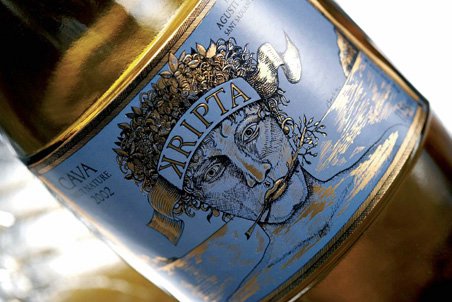 Kripta is the prestige wine from respected and historic Cava house, Agustí Torelló Mata. It is undoubtedly one of the region's superstar Cavas: complex, very aromatic and totally distinctive. A blend of the three Cava varieties – Macabeo, Parellada and Xarel-Lo – it is bottled in a distinctive amphora style bottle, with no flat base. The result is a fantastic Cava full of complex, oxidative aromas and a very fine palate. A Cava to rival any top Champagne!
NV Il Mosnel Franciacorta Extra Brut EBB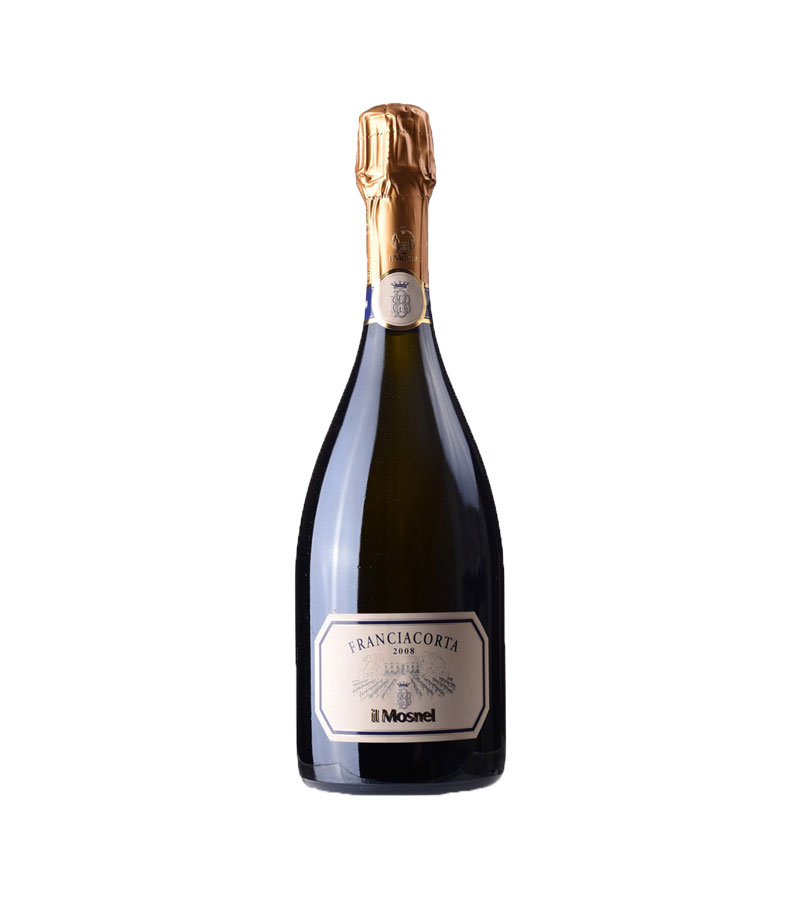 A remarkable sparkling wine house, with a tradition dating back to 1836. Il Mosnel was run for many years by the formidable Emanuela Barboglio, now presided over by her children Guilio and Lucia. Their extra brut sparkling is one of the best examples found in Lombardy, with plenty of oak, richness, vinousity and power on the palate. Simply delicious and not expensive!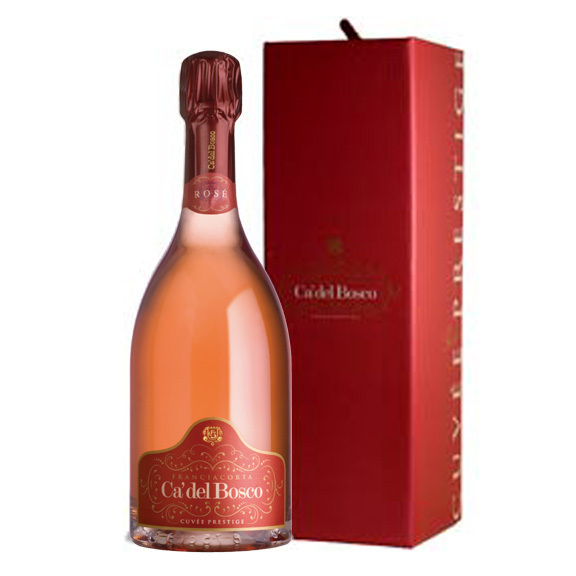 A legend in the region for the quality of their Franciacorta wines, founded by visionary Maurizio Zanella in 1968. Stefano Capelli is in charge of the winemaking duties, and his rose is one of the finest made in Lombardy. Fragrant and stuffed full of red fruit, the bubbly is balanced out by yeasty complexity and great acidity. Ages beautifully too.
NV Bisol Crede Prosecco Valdobbiadene Brut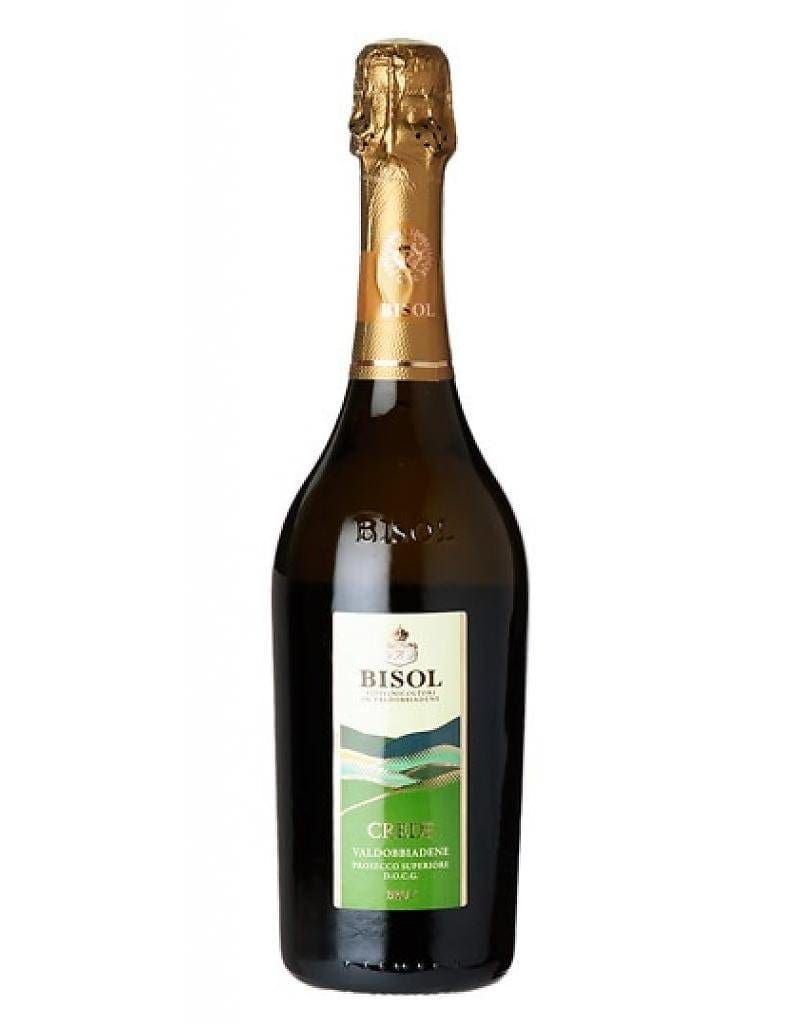 Bisol is one of Prosecco's top producers, overseen by Gianluca Bisol, a man extremely passionate about his region and about promoting top quality Prosecco from the superior Valdobbiadende sub-zone of the Veneto region. Their Crede Prosecco is effortlessly drinkable, with its moderate alcohol, delicious aromas of pear and apple and creamy, rich palate. An unbeatable choice for your New Year's Eve party.
Another great Prosecco producer, Nino Franco was founded in 1919 by Antonio Franco. Third generation Primo Franco is currently in charge and the vineyards are now managed on organic principals. In fact, the highest attention to every detail is paid through this fine operation and the quality speaks for itself. Their Brut Prosecco is simply gorgeous, offering ripe fruit aromas and great finesse.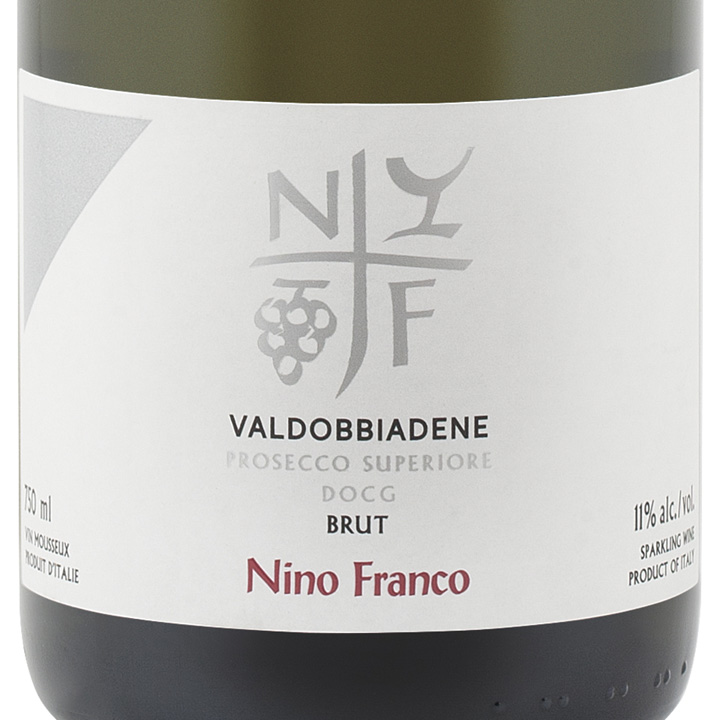 New World Sparkling Wine
2009 Domaine Carneros Brut, California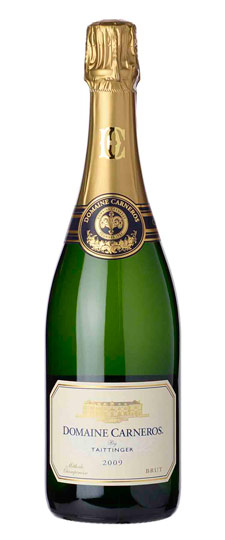 Taittinger established this Champagne offshoot in Carneros in 1989, since then they have hardly put a foot wrong! Their Californian fizz is one of the best around, rich, elegant and full of intense citrus fruit, vanilla, brioche and those classic toasty flavours we all love. The 2009 Brut is yet another example of the fact that Champagne does not hold the monopoly on high quality, traditional method sparkling wine.
NV Croser Brut, Australia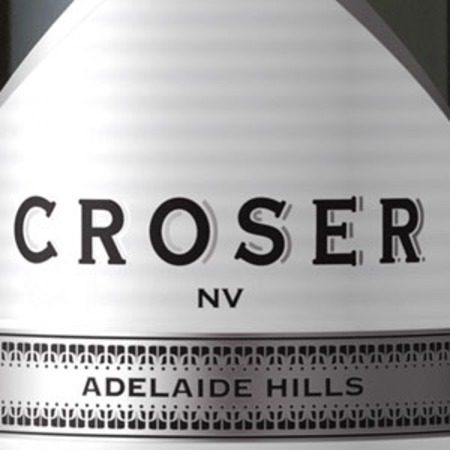 Australian legend Brian Croser produces one of South Australia's best bubblies, from superior fruit in Picadilly. His range displays a wonderful succulence and elegant fruitiness, underpinned by yeasty complexity and toasty notes with age. The NV is classic Croser Fizz, restrained and stylish offering tropical fruit and a wonderful creaminess.