The Best Wine Glasses to Drink Wine with
Some of the attention paid to wine are frivolous, some of the rituals absurd. They, unfortunately, help to reinforce the idea of wine enjoyment as pretentious and a mere affectation, which could not be further from the truth.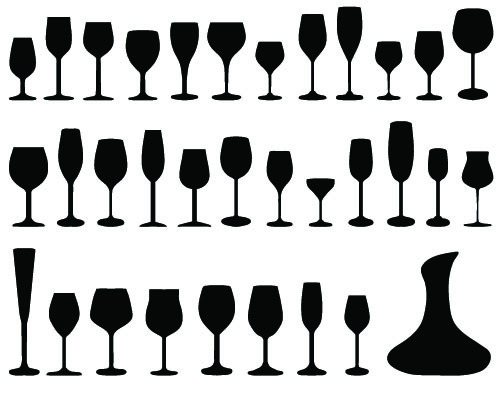 The simple fact is that wine is not a solitary drink. It is essentially sociable, and one of the greatest pleasures it has to offer is the sharing of it. The more thought that goes into the process of sharing, the more pleasure it can give. One option is to dash to the nearest wine store at the last minute and pull the cork just before serving a chilly, cloudy red or lukewarm white, but wine rewards those prepared to undertake a little basic planning.
This brings us nicely onto the subject of wine glasses. There is no more essential piece of equipment in the wine enthusiast's arsenal than a good wine glass. Wonderfully complicated experiments and blind tastings have shown that a slight modification to the basic shape can accentuate what certain types of wine have to offer. But equally, there is no absolute need to have a multitude of different glasses for different wines. Yet the choice of glass can have a profound effect on your enjoyment of a particular bottle.
So what is the ideal wine glass? Going back to basics, the requirements of a good all-purpose red/white glass are a stem and a bowl that allows swirling without any loss of wine. Of course, this basic model has a myriad of variations. For example, a classic glass designed for Bordeaux will have both a tall stem and a tall, reasonably wide bowl to allow the wine to aerate more easily. That all-important swirling technique releases the wine's precious aromas, which are the undisputed highlight of savoring mature vintages of claret. Meanwhile, Burgundy aficionados often insist on serving top-end red Burgundies such as Chambertin in a "goldfish bowl" glass – a medium length stem supports an extremely wide bowl that curves inwards towards the top of the glass. The wider surface area is a vital component in the enjoyment of mature Pinot Noir. It really does make all the difference, particularly if you've opened something quite special.
However, white wines have traditionally been served in smaller glasses than red – the stem and bowl typically shorter and narrower, perhaps because some are more naturally aromatic and need less headspace. But this is a mere convention and we enjoy New World Chardonnay, for example, is a glass designed for red Burgundy. Yet the convention of serving sweet and fortified wines in a small glass makes sense – strong and dessert wines are usually served in smaller quantities than dry wines, so there is logic to using a small glass for them.
The award for most elegant glass shape, though, must surely go to the flute. A medium-length stem and a tall, narrow bowl – flutes are an essential sight at any celebration. Indeed, it's not just about appearances – Champagne and premium sparkling wines appreciate a nice long trajectory for each bubble, which means a tall, narrow glass. The best examples go in towards the rim, perfect for the sensual pleasures inherent to vintage Champagne. That being said, the flute does have its detractors, not least Olivier Krug, the 6th generation of the family that started this venerable house. "Using a flute for Champagne is like going to the opera with earplugs in," Krug often comments.
It is increasingly trendy among sommeliers to use white wine glasses, which do make it easier to appreciate the complex aromas of mature Champagne. And speaking of sommeliers, the modern wine lover and indeed professional benefits enormously from an increasing array of high-quality glass manufacturers. If you want to push the boat out, you could do far worse than the below:
Riedel Wine Glasses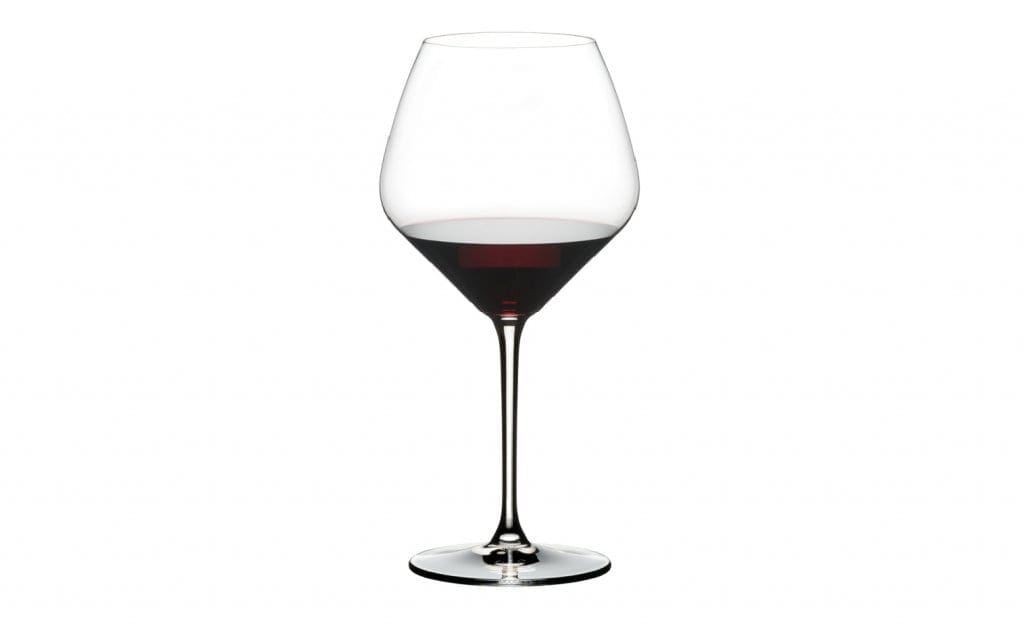 Founded in 1756 by Johann Christoph Riedel, the Riedel name is today synonymous with high-quality glassware; loved by the wine trade and consumers alike. With an impressive track record of product innovation and savvy marketing, Riedel's market breakthrough arguably came in 1979, when the firm opened a subsidiary in the US. From the outset, Riedel's focus has been to create the perfect vessel in which to fully enjoy the qualities of a particular varietal. Their range of glassware is astonishing, including a very practical selection of stemless wine glasses.
In addition, Riedel is no stranger to modernity and in recent years has worked with brands such as Coca-Cola. "'Over the next decade, we will aim to retain our position at the forefront of glassware design and innovation, which now includes applying our knowledge of form and function to non-alcoholic beverages, such as tea, coffee, and soft drinks – this opens the doors to expanding Riedel into unexplored markets," says owner Georg Riedel. And so despite the growing competition, Riedel still manages to come out on top.
website:www.riedel.com
---
Zalto Wine Glasses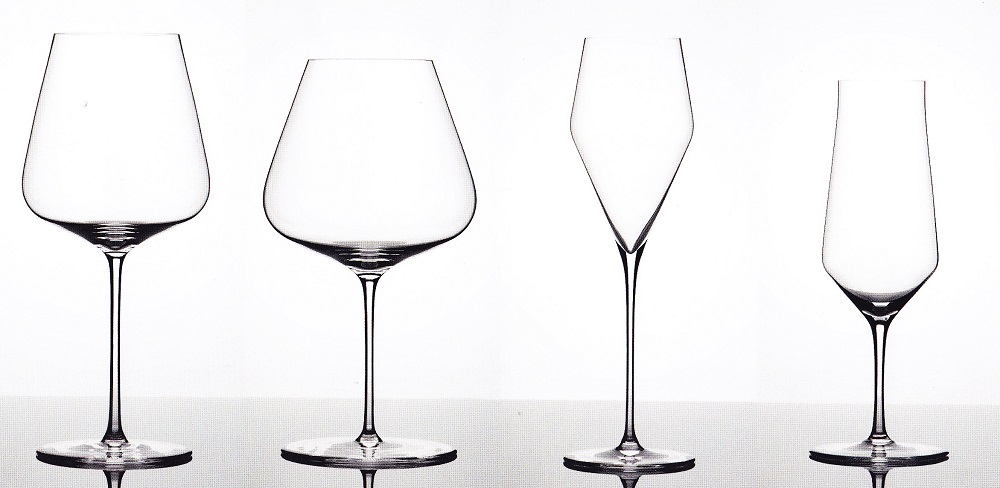 A sommelier's best friend, Zalto's tradition of glass blowing dates back to the early 14th century. Founded in Austria by a glassmaking dynasty whose roots reach back to Venice, today Zalto continues to make high quality, hand-blown glass that is loved by top Michelin restaurants. What sets their products apart is the elegance of design and lightness of touch – we defy anyone not to fall in love with Zalto's exquisitely beautiful art Burgundy glass. Their entire range, though, impresses and prices are reasonable considering the magnificent quality on offer.
website:http://www.zaltoglas.at
---
Schott Zwiesel/ Zwiesel 1872 Wine Glasses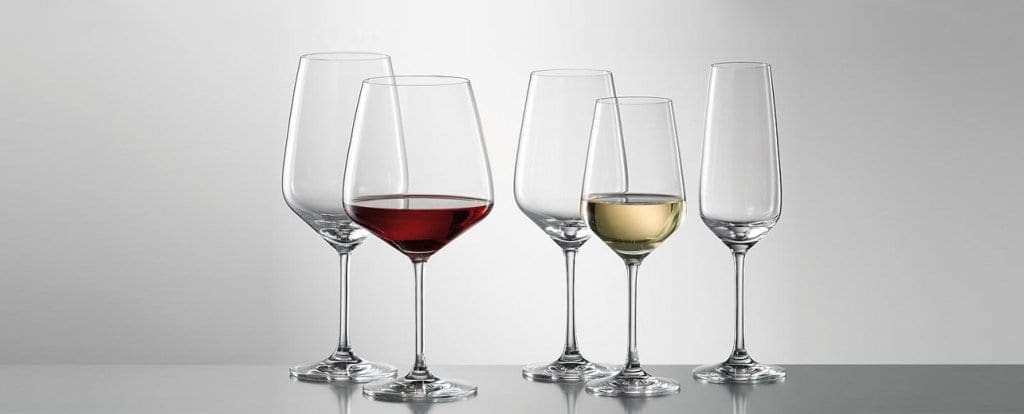 Two superlative quality glass brands owned by Zwiesel Kristallglas AG, a famous German glassmaker that was founded in the late 19th century. They made headlines in the early 1990s, after the firm's management decided to stop using lead in their crystal, instead of using a new type of very high-quality cut glass that is 100% lead oxide free. The company now trumps its environmental approach to glass manufacturing and its range is undeniably elegant and yet functional. Another totally reliable source of sophisticated glassware.
website:marken.zwiesel-kristallglas.com
Related Blog Posts: