Kilbeggan Distillery, located in central Ireland, makes some of the best premium whiskeys globally, including Connemara Peated Single Malt, Tyrconnell Single Malt, Greenore Single Grain, and Kilbeggan Irish whiskey. We had the chance to interview their distiller, Andrina Fitzgerald, this month, and are delighted to share it with our readers.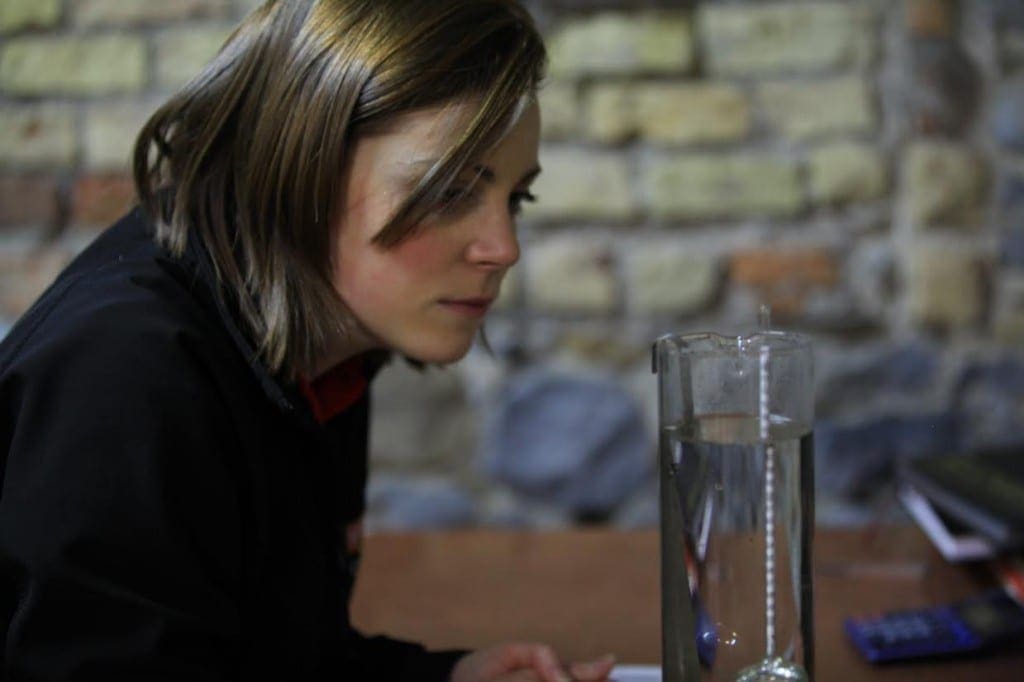 CELLAR TOURS-  How do you find it being one of the only female distillers in Ireland?
I am no longer the only female distiller in Ireland. Jameson has recently hired an apprentice female distiller. It is great for the industry to see women getting involved in the production side of the whiskey industry. Primarily it was a male-dominated world, and even to this day, when visitors hear there is a distiller on-site at Kilbeggan, they are a bit surprised to see a woman operating the stills. I'm proud to have the opportunity to learn the trade from the masters before me – I take pride in my work and appreciate that I am very lucky to have the job I have. I love the science behind the craft and know that I am creating something from scratch, which others will enjoy in a few years, fills me with pride.
CELLAR TOURS- How did you first come to learn about, appreciate, and enjoy whiskey?
Everything I have learned, I have learned here on site. Before starting the job, I had minimal knowledge of whiskey, but I understood the science behind the process of having studied chemistry and biology at university. With each day that passed, I gained more knowledge about whiskey, the different brands (both what we make and other brands), and what distinguishes one whiskey from another. Being immersed in the day to day running of the distillery ensured that I got a great understanding of whiskey. Knowing the time and effort that goes into creating a whiskey means appreciating the next dram I have.
CELLAR TOURS- What is an average workday for a distiller like?
A typical day for a distiller is full of variety. The morning starts with getting everything up and running for the day ahead. Once the stills are charged, heated up and running, the rest of the day is taken up with monitoring the stills for flow rate, alcohol strength, and temperature, along with doing paperwork, checking in with mashing, fermentation, and maturation. And of course, meeting and greeting with visitors and telling them how we operate and make whiskey here at the home of Kilbeggan Irish Whiskey.
CELLAR TOURS- What is the main difference between Scotch whiskey and Irish whiskey?
The difference primarily lies in location. Scotland is more Northerly than Ireland, resulting in colder winters. Ireland has a very temperate climate; the summers are never too warm, the winters never too cold. This lack of extremes allows Irish whiskey to mature at a more mild and mellow pace resulting in a softer, smoother style of whiskey.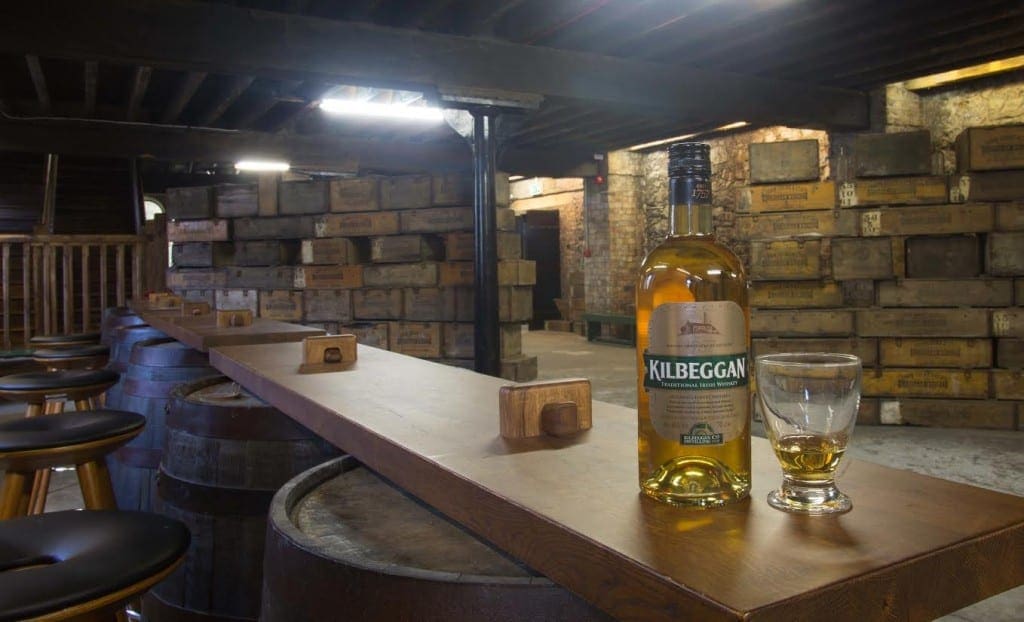 CELLAR TOURS- What types of whiskey do you make at Kilbeggan, and do you have a personal fave?
Here at Kilbeggan, we are currently making single malt whiskey. We have, in the past, made some innovation whiskeys that are currently maturing in the warehouses here in Kilbeggan. However, for now, we are focusing on making single malt, which will go into our Kilbeggan blend after maturation. Although I do love all of the brands that we produce, Kilbeggan would be my favorite. I particularly enjoy the caramel and vanilla expressions revealed on the palate before finishing quickly with the soft, light malt sugar note. I enjoy having my dram of Kilbeggan on the rocks or in an Irish Coffee.
CELLAR TOURS- Where do your barrels come from? I heard some barrels come from Jerez and Marsala?
Here at Kilbeggan, we are using ex-bourbon barrels from America to mature our whiskey. Our barrels are coming from some of the Jim Beam distilleries in America. We use the ex-bourbon barrels for the development of our desired and signature flavors. Another reason for using ex-bourbon barrels is that they are plentiful. Ex-sherry, port, or Madeira barrels can also be used for maturation, but the supply of these is not as plentiful as the ex-bourbon barrels. Therefore, this makes these barrels more costly to source.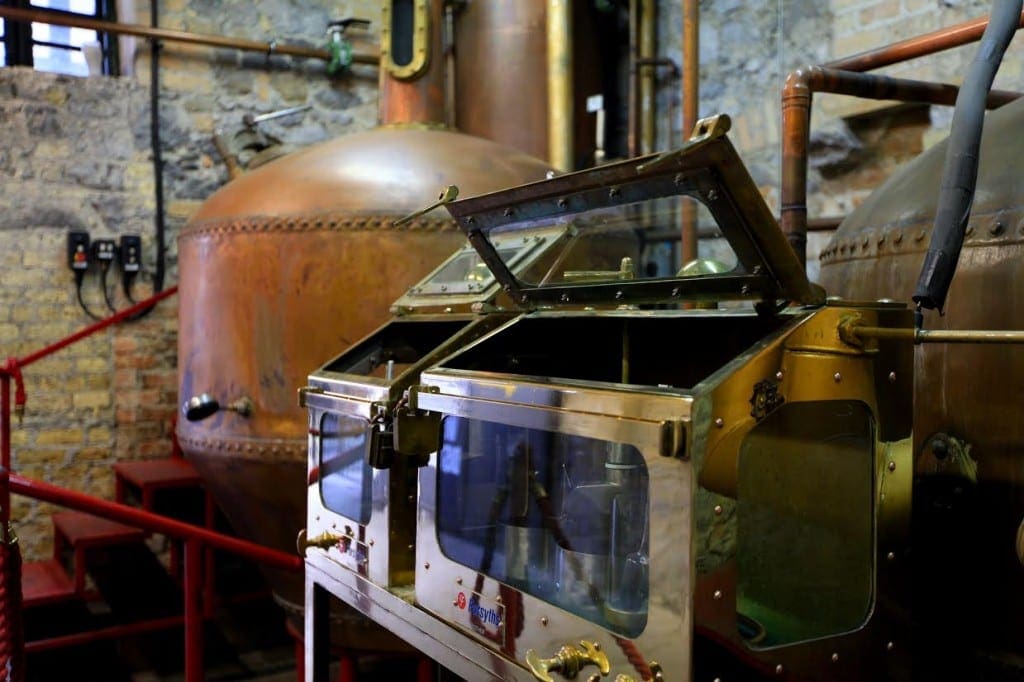 CELLAR TOURS-How is Kilbeggan different from the larger players in Ireland like Jameson?
Kilbeggan is a double distilled whiskey. This allows the whiskey to retain more flavor than a triple distilled spirit like Jameson. While as smooth and soft as a triple distilled whiskey, Kilbeggan has more flavor resulting in a more versatile and fuller flavored whiskey.
CELLAR TOURS- Is it sacrilege to use whiskey in cocktails? If not, is there a certain whiskey cocktail you like?
Definitely not sacrilege! A good cocktail is all about balance and complementary flavors, just like a good whiskey. The beauty of whiskey is that it can be enjoyed in many ways; straight, with a little ice or water, in a long drink like Ginger ale or indeed in a good classic cocktail like an Old Fashioned, Whiskey Sour or Manhattan-style drink.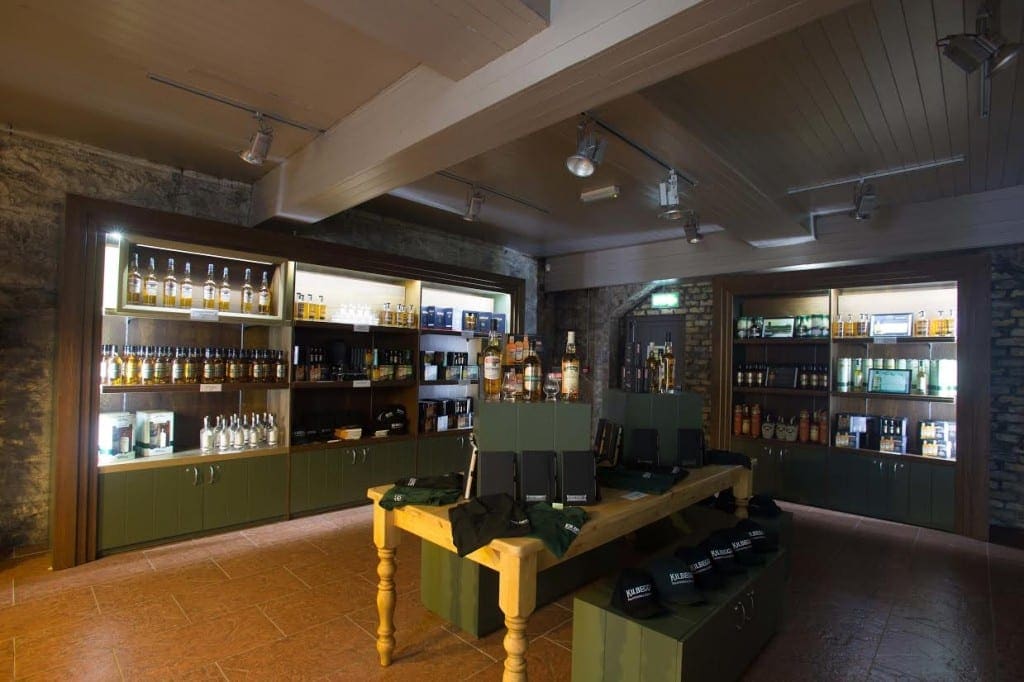 CELLAR TOURS-What can visitors to the distillery look forward to, and is there the best time of year to visit?
Visitors to the Kilbeggan Distillery Experience start their tour in 1757 and discover how Irish whiskey was made in decades past. They will discover the families that owned the distillery in the past and the importance the local community had on what you see today. They'll see the old mash tuns and fermenters, still in their original positions. Visitors can also get close to the iconic waterwheel, which once powered the whole distillery and kept whiskey flowing through Kilbeggan.
A stroll across the courtyard takes you to the present day, where whiskey is being produced in the traditional way – ancient traditions have been passed on from generation to generation, and the team is happy to talk you through what they are doing. Visitors can see the traditional method of mashing in an oak mash tun, fermentation in Oregon pine vats, and the new Kilbeggan malt spirit flowing from the ancient pot still over 186 years old! Of course, no visit would be complete without a taste of Kilbeggan's finest. A visit to Kilbeggan Distillery is a unique experience not to be missed! The Distillery is open seven days a week, except for between Christmas and New Year periods.  For the discerning connoisseur, Cellar Tours creates exclusive private Irish Whiskey Tours, where you can taste the best "Uisce Beatha" (Gaeilge for whiskey) right in the distillery.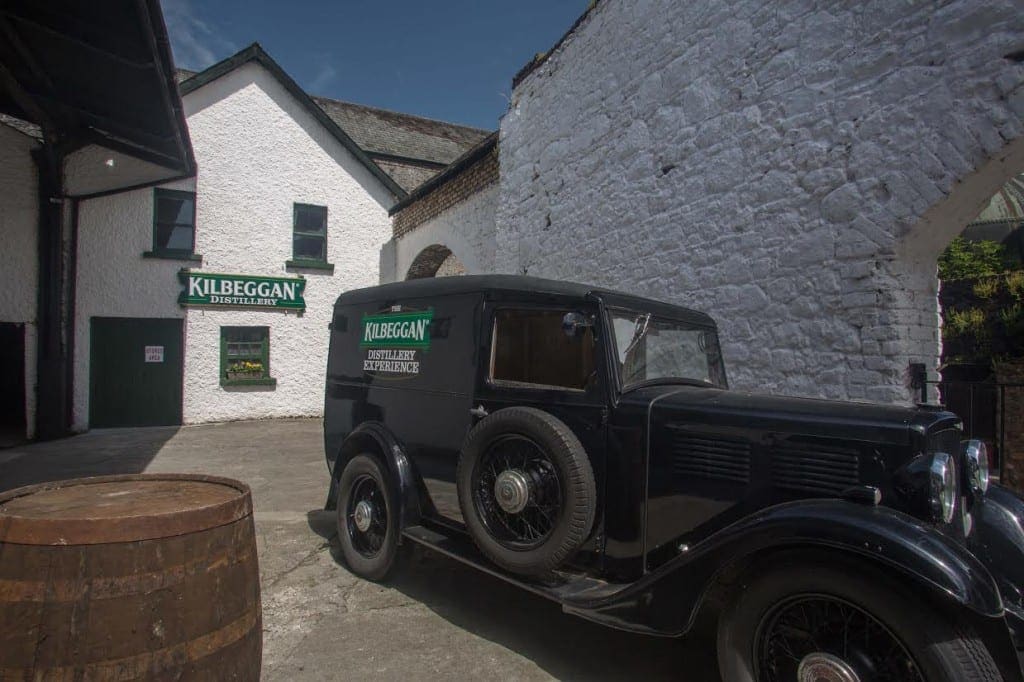 Related Blog Posts: