Whiskey and Food Pairings
Food and wine matching is a complex and highly subjective topic. It causes endless debate as to which wines should be matched with certain foods and whether there should there be any rules at all, or is it purely a matter of taste? So you can imagine the passions that are aroused, certainly among the traditionalists, when your waiter suggests a Single Malt with your cheese course, rather than an old bottle of left bank Bordeaux.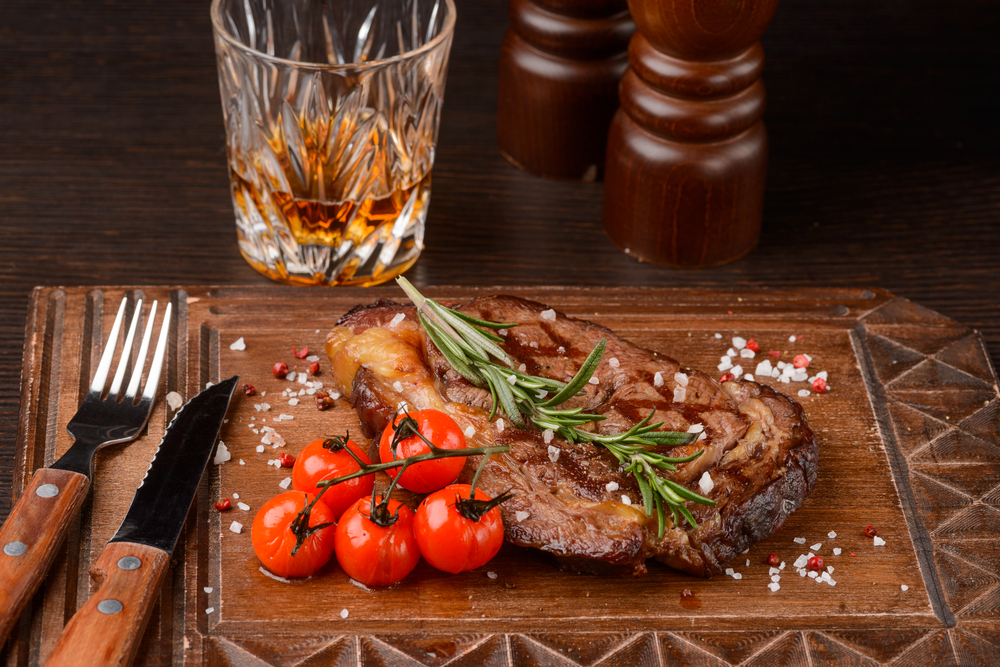 Explore Ireland's Whiskey Distillery's with Cellar Tours on an Exclusive Whiskey Tour in Ireland
Indeed, the idea of pairing whiskey with food appalls some people, how can you possibly balance that much alcohol and intensity with the food they cry? These fears are underpinned by a perception that only fine, red and white wines work with certain foods, cheese being a classic example and this is something we must accept as gastronomic law! In fact, the notion that cheese and red wine are a marriage in heaven is not born out by our experience – strong cheeses slaughter older red wines and only sweet or sharp white wines survive.
Another major obstacle to accepting whiskey as a viable match for some foods is tradition – Scotland, Ireland and the US as major whiskey producers have no established culture of drinking whiskey with a meal or using whiskey in their signature dishes.
Yet, in recent years there have been commendable attempts to bring whiskey to the dining table, to the surprise of all involved whiskey can work wonderfully well with certain cheeses and other dishes. Grain can be a much better suitor to many foods than the grape, the fats in cheese react more comfortable with beer and whiskey, seafood is also a natural partner for peated whiskey.
The number of chefs, sommeliers and drinks enthusiasts starting to take whiskey seriously as a food pairing is heartening and we can expect great combinations to come. The key of course, like matching wine and food, is to carefully consider the ingredients and characteristics of the meal to choose an appropriate whiskey – desserts like Bread-and-butter pudding and cheesecake would be devastated by a strong, peaty whiskey such as Laphroaig.
The beauty of matching whiskey with food is that you have so many different flavors and styles to experiment with – Single Malts, blended whiskey, and bourbon can offer vanilla, peat, tar, spice, leather, stewed fruit, honey, the list goes on.
So, when pairing whiskey with food, start with the principle that the body or strength of the whiskey shouldn't over-power the strongest ingredient in the food.
Sushi & Whiskey anyone?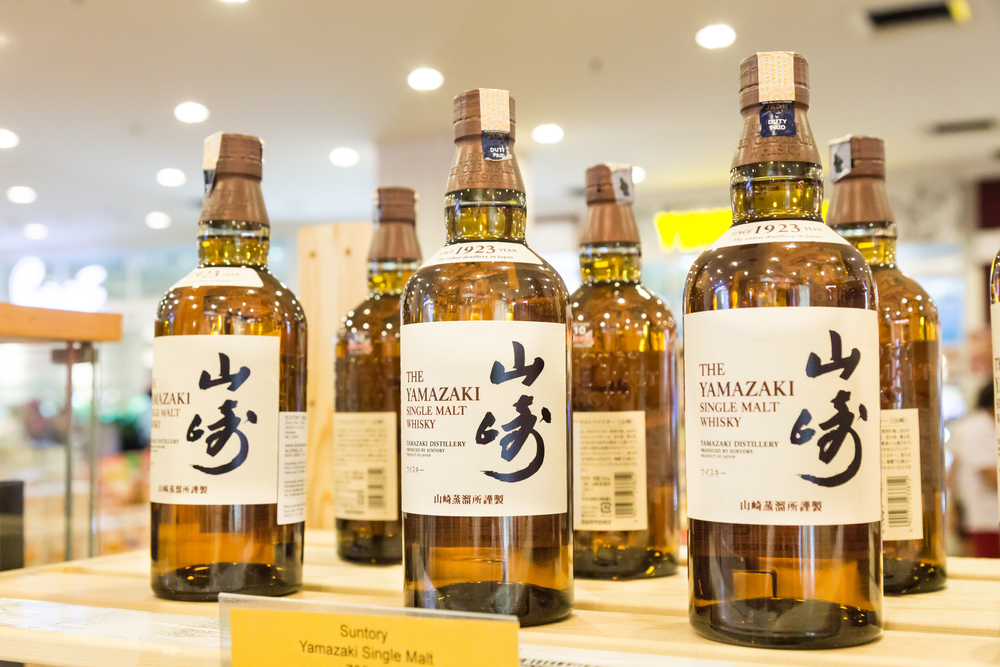 You want the balance between the competing flavors, i.e one doesn't dominate and cancel out the other. Heavily spiced Indian food can, therefore, work beautifully with a sweet, intense Malt like Amrut. Japanese whiskey, which tends to be on the lighter side work with Sushi, try Yamazaki whiskey with Tuna.
Hard cheeses like Cheddar love a fruity, Speyside whiskey – try Glen Elgin for a real treat. Roquefort, on the other hand, seems to work well with peaty, powerful Single Malts like Lagavulin.
Seafood, especially oysters and smoked fish can also be matched quite comfortably with full-bodied, spicy whiskeys like a 12-year-old Jameson reserve.
Some foods, however, work better with wine and delicate fish and meat dishes, or salads are best enjoyed unaccompanied by whiskey.
With these guidelines in mind, here are some tried and tested combinations sufficient to change anyone's opinion. At the very least, it may broaden your mind!
Spicy, full-bodied whiskey
Bowmore, Laphroaig, Lagavulin. Certainly types of seafood are a marriage made in heaven with peaty, weighty whiskeys. Prawns, muscles, and oysters suit a peaty whiskey like Bowmore, the saltiness is the perfect foil for the seaside, salty notes in the whiskey. Smoked chicken, teriyaki salmon, and blue cheese also cry out for a robust Malt like Talisker.
Rich, fruity, Highland whiskey
Dalwhinnie, Glengoyne. These rich, intensely sweet whiskeys can taste like alcoholic bottled honey and they work extremely well with a range of desserts and sweets. Fruit cake, in particular, cries out for a sweet, vanilla and honey Malt like Dalwhinnie. ginger biscuits, sticky toffee and bread, and butter pudding also love a sweet malt.
Light, aromatic, fruity whiskeys
Arran, Cragganmore, Jura, Glendiffich Fine, aromatic whiskeys like Aran and Glenfiddich can work surprisingly well with some Chinese or Japanese food, try pairing spring rolls, sushi or Peking duck with a fruity Speyside whiskey like Gragganmore. Softer cheeses also like lighter whiskeys so experiment with goats cheese tart and cream cheese with an older Jura.
Our personal favorite combination is smoked salmon with Glenfiddich – stunning.
Related Blog Posts: