Italy is a fascinating country for its traditions, folklore, and celebrations, and Simona Piccinelli (our Italian Wine Tours Specialist) describes how Italians bring in the new year-
If you are spending New Year's eve at home with your family and friends, you could say arrivederci to the old year and welcome new year as we do in Italy.  Begin with the classic Italian New Year's Eve dish – "cotechino e lenticchie."  Cotechino is a delicious, savory, fresh pork sausage that can be sold partially pre-cooked or raw, the latter being the best option.  Lenticchie (lentils) are said to bring good luck and prosperity in the new year, and the crème de la crème Lenticchie come from Castelluccio di Norcia (a tiny village in romantic Umbria, on a plateau near the beautiful Sibillini mountains.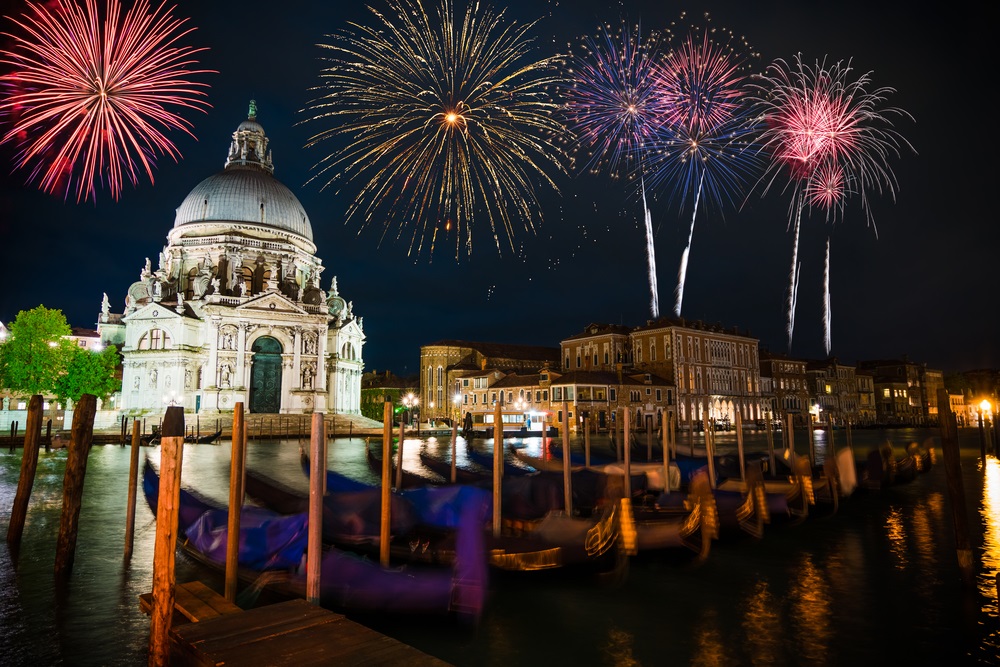 Cotechino con Lenticchie is " a must," and here are some recipes to help you plan your Italian style new year´s eve: traditional version or creative version. Even Italian fine restaurants put versions of this dish on the menu at this time of year, for example, top chef Enrico Bartolini's (Le Robinie) "cappuccino di cotechino e lenticchie"), and top chef Luca Marchini's  (L'Erba del Re) "Crema di cotechino con gelatina di Lambrusco." Whichever version you go for, this is THE New Year's Eve dish in Italy!!!
For good luck in the new year, Italians have the following traditions on New Year's Eve-
kiss under the mistletoe
throw old items out the window (this is especially common  in the south)
eat pomegranate
The first person you see on the morning of the first day of the year is of the utmost importance; if you are superstitious and you meet an older person of the opposite sex, you will have a lucky New Year. However, if you meet a baby or a person of the same sex, it won't be a great New Year.
And as in many countries worldwide, bubbly is uncorked, poured, and toasted when the new year is rung in. Italians usually drink Franciacorta (fine bubbly from Lombardy) or Prosecco (from the Veneto in northeastern Italy), or local "spumanti" (sparkling wine).
We wish all of you a very happy new year!!!!