By Simona Piccinelli, Italian wine specialist
The 18th edition of the Merano International Wine Festival & Culinaria last month, crowned Merano as "the Italian capital of gastronomic excellence". The Kurhaus – where the wine tastings took place –  opened its doors to wine lovers, gourmet and trade on Saturday November 7th, for 3 days. In spite of the hefty price tag, more than 5,000 visitors, including 300 journalists from all over the world  as well as many importers, filled the 8th century palace, exclusive meeting point where you could taste the top wines of the highest quality and meet the producers and wine personalities themselves, rather than their reps or sales people.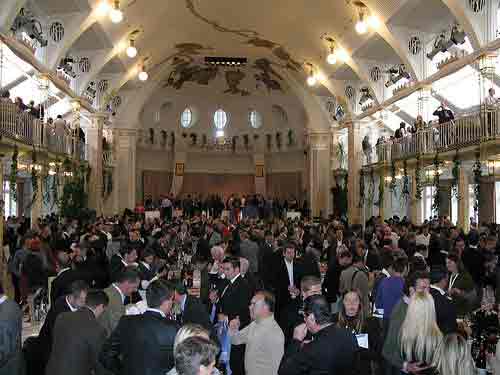 I tasted many, many, many wines (in this 18th edition of Merano Wine Festival, there were 322 Italian wineries and 142 producers from France, Slovenia, Germany, Austria, etc) and here are the ones that I felt in love with and would love to see in my own cellar (keep an eye out for upcoming posts on French and sparkling wines):
Kante – Friuli– 2003 Malvasia
A special edition and a special label for the 2003 vintage of this dry wine from native grape Malvasia, simply impressive! It's a unique wine that surely strikes all great white wine lovers.Round and flavorful with hint of apricot, honey and nuts, it offers also mineral aromas.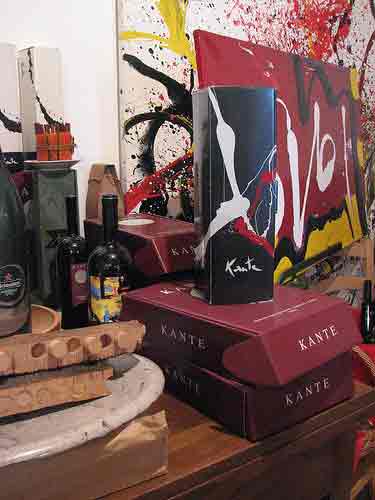 Renato Keber – Friuli-2005 Tocai Friulano Zegla
A great character, Mr Keber, for a great wine! Made with 100% Tocai Friulano grape, this wine is macerated with the skins for 24 hours, improves for 12-14 months in 500 litre casks and for 6 months in steel. It is an explosion of flavours and emotions when you smell and taste it: pear, apricot, almonds, white flowers … If you find it, grab it!

Nando – Slovenia-2006 Rebula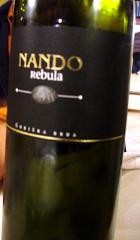 Poderi Luigi Einaudi – Piedmont-2005 Barolo Nei Cannubi
A quick "hi" to Barbara and Matteo from this lovely, historic estate in Piedmont was the occasion to taste this single vineyard Barolo. Barolo is one of my passions and sometimes it is undervalued by consumers looking for ready-to-drink wines, as you need to let it age to taste it at its best. This wine is elegant, fresh and dense; full of licorice, cherry, plums and spices, it is very well balanced.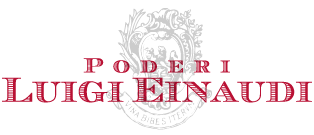 Elio Grasso – Piedmont-2005 Barolo Gavarini Chiniera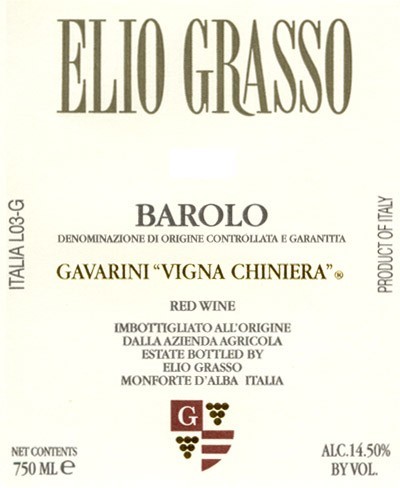 Cupano – Tuscany-2004 Brunello di Montalcino
Ornella comes from hard-working Lombardy, Lionel is Frech: they are the heart of this organic winery near Camigliano. Founded in 1998, it is already on the right tracks for distinguished wines. This Brunello is powerful and deeply colored; cherry, tobacco, plums, and spices in the mouth, with stupendous tannins and a long-lasting finish.
Capannelle – Tuscany-2005 Solare
It is always a pleasure to meet Manuele, the brilliant sales manager of this Chianti based winery. Ruby red color, a hint of plum, vanilla, almond. Velvety and full-bodied.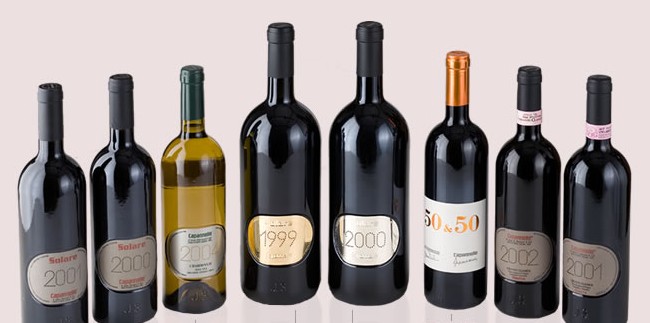 Rocca di Frassinello – Tuscany-2006 Rocca di Frassinello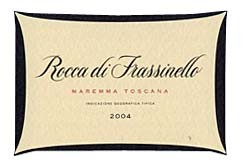 Villa Matilde – Campania-2004 Camarato Falerno del Massico
This single-vineyard red is one of the best wines from Villa Matilde. Great complexity, with berries, plums, licorice, cocoa, vanilla, tobacco, and spices well balanced with elegant and luscious structure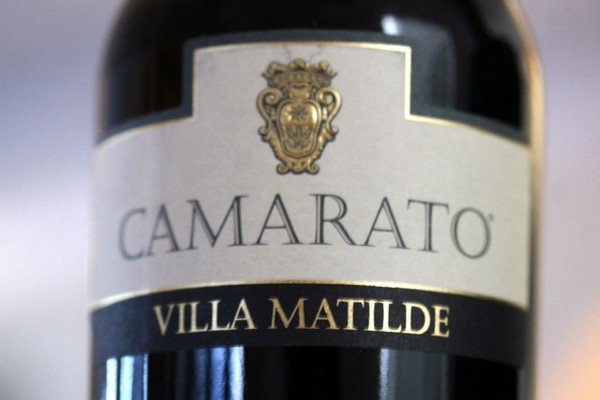 Vinosia – Campania-2002 Taurasi Riserva Rajamagra
I cannot express the joy of meeting, after so many years,  brothers Mario and Luciano Ercolino, who oversaw my first steps in the wine sector … and what a pleasant surprise their new wine adventure!! This Taurasi Riserva is full-bodied, powerful, and smooth, look for it and keep it jealously, it will give terrific satisfaction in a few years …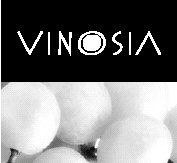 And after the tastings, a visit to the Culinaria hall was a MUST 🙂