There can be few grape varieties more famous and world-renowned that Malbec. Essentially another of Bordeaux's rejects, the peppery, black-fruited Malbec has found favor in all corners of the globe and is today one of the most popular wine styles. The world it seems has fallen in love with Malbec's density, its considerable flesh and silky texture – the ideal accompaniment to rib-eye steaks on a cold winter's evening.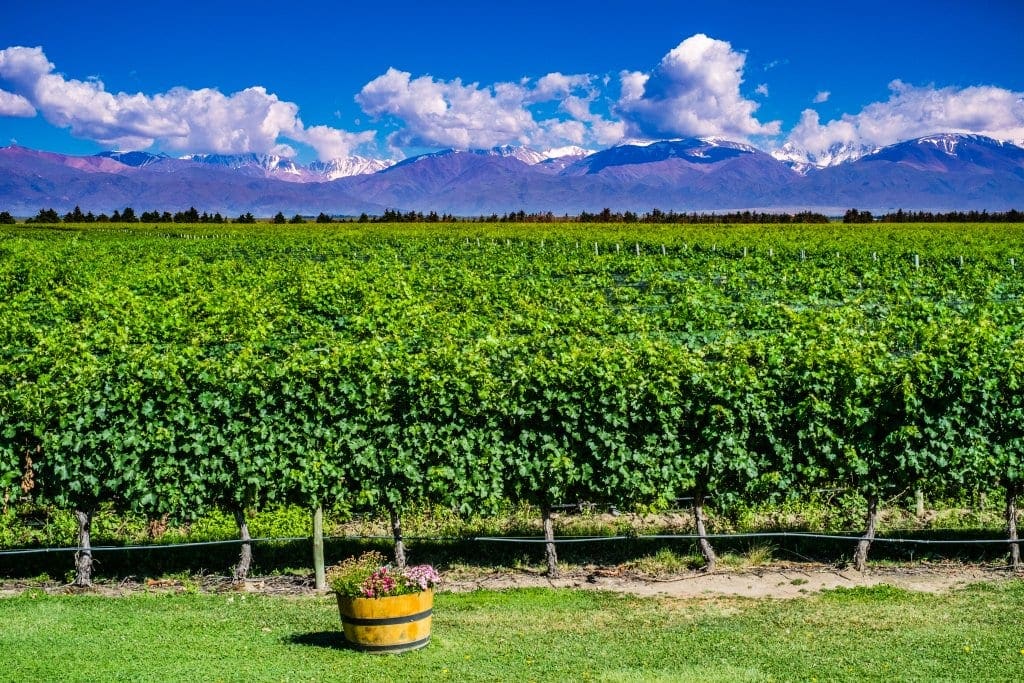 Today, Malbec continues to be a potent symbol of the Argentine wine industry and it is certainly true that some of the best examples are now made in the high-altitude sites of Mendoza, particularly in the sub-region of Tupungato. However, it is equally true that Argentina does not have the monopoly on fine Malbec, a fact which often surprises aficionados of the grape. For a start, Malbec finds a natural home in Cahors in South-West France, where it is known locally as "Cot." Excellent wines are also produced from a limited amount of old vine plantings in South Australia; it is also on the increase in New Zealand and even the Loire Valley can turn its hand to Malbec on occasion!
Explore Chile's beautiful wine country on a Wine Tour
Yet it is arguably Chile that remains the most underrated and relatively unknown source of high quality Malbec. Of course, this is due in part to Chile's astounding success with a wide selection of varieties – no other country in South America can match Chile for the consistency and diversity of its output, particularly in the white wine department. As such, wine lovers tend to forget that Chile offers an exciting alternative to Argentine Malbec. This becomes evident if you're looking for lighter, fresher wines that eschew concentration, flesh and high alcohol for something all-together more elegant and understated.
Historically, Malbec has been cultivated in Chile for over a century, planted by wealthy landowners in the early 1900s. Inspired by their trips to Bordeaux in the early 20th century, individuals like Don Silvestre Errazuriz took Malbec vine cuttings and planted them in Chile's central valley, alongside Cabernet Sauvignon, Merlot, Petit Verdot and Semillon.
However, according to Eduardo Wexman, marketing manager at Montes, Malbec did not have a very exalted beginning in Chile: "Although there are records which show Malbec vines planted in Chile from the early nineteen hundreds, it is only since the late '90s that Malbec was taken seriously by winemakers in Chile." Indeed, in common with Chilean wine generally, mid-20th century Malbec was of poor quality, produced in bulk quantities with none of the finesse and quality we see today from around the world.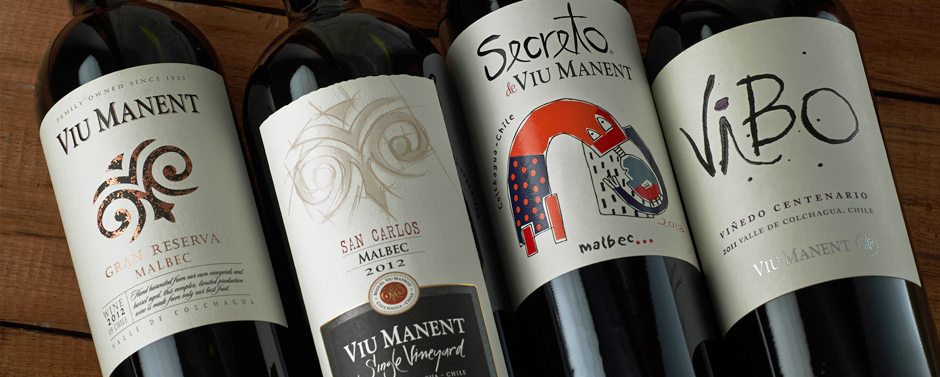 Nonetheless, over the past 15 years, winemakers have started to produce some excellent wines from this majestic grape, having previously sidelined Malbec in favor of Merlot, Carmenere, Cabernet Sauvignon and Syrah. Today, the vast majority of quality Chilean Malbec is made in the Maule and Colchagua Valleys, two of Chile's most important wine regions.
Maule of course requires little introduction to fans of Chilean wine. The Southern-most region in the famous Valle Central, Maule has traditionally been dominated by white varieties but increasingly Merlot and indeed Malbec thrive here. It was one of the first areas in Chile where vines were planted, dating back to the colonial period when the Spanish conquistadors arrived in South America.
Today, the region is split into several sub-zones – Claro, Loncomilla and Tutuven – of which Claro has shown the most promise for Malbec. The climate is cooler than some of Chile's more northerly regions, moderated by the Maule river which flows east to west through the region. The soils are alluvial, encompassing granite, clay and gravel and the conditions are highly conducive to growing slow-ripening, highly aromatic fruit.
Colchagua has also shown great promise for growing elegant Malbec and again its alluvial soils are highly suited to this sometimes precocious variety. Indeed, Colchagua boasts something of a nirvana for wine growers; a Mediterranean climate is offset by ocean breezes and the coastal mountain slopes offer the perfect aspect and positioning for ripening both red and white varieties. The result is Malbec of the highest order: refined, structured and not overblown.
Indeed, Chilean Malbec often represents the very antithesis of the Argentine equivalent, although that is not to suggest that the versions from Mendoza are inferior. In essence, Malbec produced in Chile is fresher, with a higher natural acidity and floral notes, while Malbec from Mendoza offers a richer, more rounded and textured style. Of course, variations do exist and the winemakers' personal philosophy will determine the final result as much as the terroir in which the grapes are grown.
But regardless of stylistic differences, Chilean Malbec is usually a great match for a variety of dishes. Its inherent freshness and floral character make it the ideal companion for roast lamb and pork belly – slow-cooked, and meltingly tender, pork belly just loves the acidity of Chilean Malbec. There is no question – Chilean Malbec deserves equally fine food.
In fact, the only question left worth asking is this – have the Chileans beaten their Argentine neighbors at the own game? The answer is no: both styles are sufficiently different to add yet more excitement and diversity to an already fantastic wine style.
Salud!
Top Chilean Malbecs: