Friulano's hidden depths
December 5, 2022
Estimated reading time: 8 minutes
Friulano Wines: A Journey from Purity to Complexity, Where Every Sip Tells a Unique Story
The wines of Friuli-Venezia Giulia bear little resemblance to the Tuscan stereotype: full-bodied reds of savory potency and charm. No, this corner of northeast Italy has long been in the white wine business. With exceptional terroir – many vineyards benefit from a cool alpine climate – Friuli-Venezia is the ideal destination to produce fresh and perfumed wines.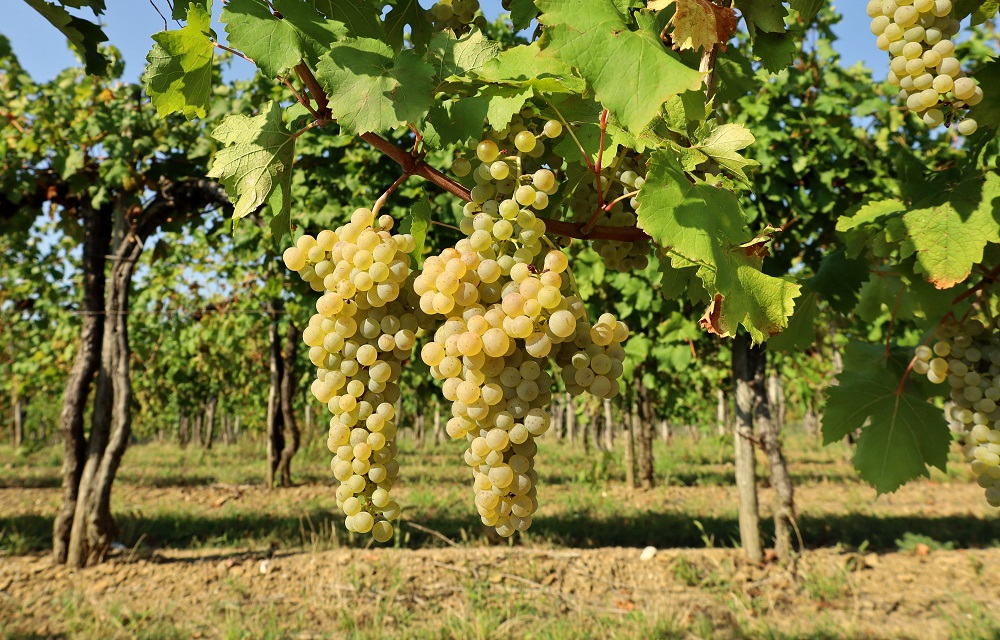 Guide to Italian White Wine: Read more
Of course, even the greatest wine region is nothing without its raw materials. Luckily, growers in this part of the world have Friulano on their doorstep; also known as Sauvignon Vert, Friulano can lay claim to being the most exciting white grape of Friuli-Venezia. Delivering a satisfying hit of ripe acid, citrus fruit, and floral aromas, it is a style with few detractors and many friends. Yet a touch of skin contact and/or oak maturation can transform Friulano into something else entirely. As is often the case, there is more to this grape than meets the eye.
History and Viticulture
Italy's far northeastern corner has a rich, complex, and fascinating history. Once inhabited by a tribe known as the Carni, the region became part of the Roman Empire in the 2nd century BC. Over the years, a formerly provincial backwater transformed into a thriving center of trade and commerce, with merchants shipping goods between the Adriatic and destinations in northern Europe. Indeed, the province's capital, Aquileia, grew into Italy's fourth-largest city during this prosperous era. As a result, viticulture became a vital part of the Roman cultural framework, even if the final product (ancient civilizations adulterated their beverages with herbs and sugar) would be unrecognizable as wine today.
However, after the Western Roman Empire collapsed in 476 AD, Friuli witnessed a series of destructive conflicts in the Middle Ages; several powers, including the Ostrogoths, attempted to seize control of northern Italy. Yet the Lombards of Milan finally subjugated the region, establishing the Duchy of Friuli in the 6th century. The region enjoyed a relatively stable and prosperous existence for over two hundred years, once again trading with other European powers. But even the military might of the Lombards could not prevent the Franks from conquering Friuli in 846. They maintained political hegemony for several centuries, finally losing control to the Venetians in the 15th century.
Nevertheless, the citizens of Friuli were blessed with a certain amount of autonomy during this period, enjoying a separate parliament and administrative system. Notorious for their trading empire, Friulian wines were heavily exported in the 1500s; the Habsburg Empire acquired a section of eastern Friuli in 1516, while the remaining parts of the territory were steadfastly Venetian. Regardless, agricultural trade flourished during this time.
Yet many historians believe that Friulano did not appear in the vineyards of northeast Italy until at least the 1600s. A popular theory suggests that it originated in the Veneto region (further west), imported by growers due to its generous yield. However, other leading viticulturists believe that Friulano is indigenous to France, referring to its French synonym, Sauvignon Vert, as evidence. Although there is no incontrovertible proof, they strongly argue that the Franks introduced cuttings after they occupied the province in the 9th century. Interestingly, the grape was known as Tocai Friulano for centuries – perhaps a legacy from the Habsburg Empire? What is almost certain is that Friulano was exported to Hungary rather than the other way around. Nonetheless, the term stayed in circulation until the late 1900s, when a European court ruled that Tocai (Tokay) could only be used to describe sweet wines from Hungary. So today, growers refer to it as just plain old Friulano.
This, of course, is not an attempt to tarnish this wonderful grape. Quite the opposite: Friulano played a decisive role in rescuing the image of Italian white wine in the 1970s. In the mid-20th century, a combination of lazy viticulture and rustic equipment led to a deluge of tired, oxidized dross being made across much of Italy. Only after the introduction of stainless steel – and the philosophy of cool fermentations – did some decent whites start to appear. Friuli was one of the first regions to embrace this new paradigm: northeast Italy was regarded as a powerhouse of fine white production even back in the late 1970s when the movement to reform vinification and winegrowing was in its infancy. It was the inaugural source of fresh, modern whites based on indigenous and international varieties.
Today, Friulano remains very popular among growers and winemakers in Italy. But while its berries can produce exceptional wine, Friulano is more challenging to cultivate. It is prone to vigorous growth and an inflated yield – pruning and green harvesting throughout the summer are essential if the producer desires quality. In addition, the grape is 'blessed' with thin skins, increasing the risk of fungal attacks during wet weather. Finally, ripening early and yet budding late, Friulano needs a warm site to achieve full physiological ripeness. If that occurs, the winemaker can achieve great things in the cellar.
Winemaking
This is where it becomes divisive. Many winemakers believe that aromatic varieties, such as Friulano, should be protected from oxygenation and the resulting oaky flavors that flow from maturation in barrique – especially new. Using cool fermentations, a well-timed dose of sulfur, and stainless steel, they produce an impeccably fresh and fruity style of white. The only potential issue is standardization: tasting over 100 wines blind (without seeing the label), it can be difficult for critics to spot the difference. Indeed, bland homogenization is not something that winemakers should be aiming for. So there is a school of thought that advocates a controlled amount of exposure to air, in addition to aging on the fine lees and/or maturation in wood. This style of Friulano is often more complex and full-bodied, with an enhanced capacity to improve in bottle. The trade-off is some loss of primary fruit flavor and aroma.
But for producers like Tomasella, that loss is unacceptable. Their wines are very open and expressive, made with pure must-treated with sulfur before fermentation begins. It is also clarified using cold-settling, filtration, and centrifuging. As a result, cultured yeast is typically used to initiate the fermentation in stainless steel tanks, with careful temperature control at all times. After malolactic (converting malic to lactic acid), the wine may be aged on the fine lees for several months. This Burgundian habit of enriching the wine with dead yeast cells has been popularized worldwide and used to enhance texture and mouthfeel. In addition, it can add much weight to the final product.
Of course, the use of old or new oak profoundly impacts wine style. Equally, a certain amount of skin contact can make all the difference: this increases phenol extraction, leading to a more robust and structured Friulano wine. In the end, it simply depends on what the oenologist desires. The immediacy and sensual purity of unadulterated ripe fruit, or the depth and complexity that comes from tertiary flavors. Much depends on the context: lunch, dinner, sundowner, or weekend quaffing material. The sensible option is to enjoy both.
The Glory of Friuli-Venezia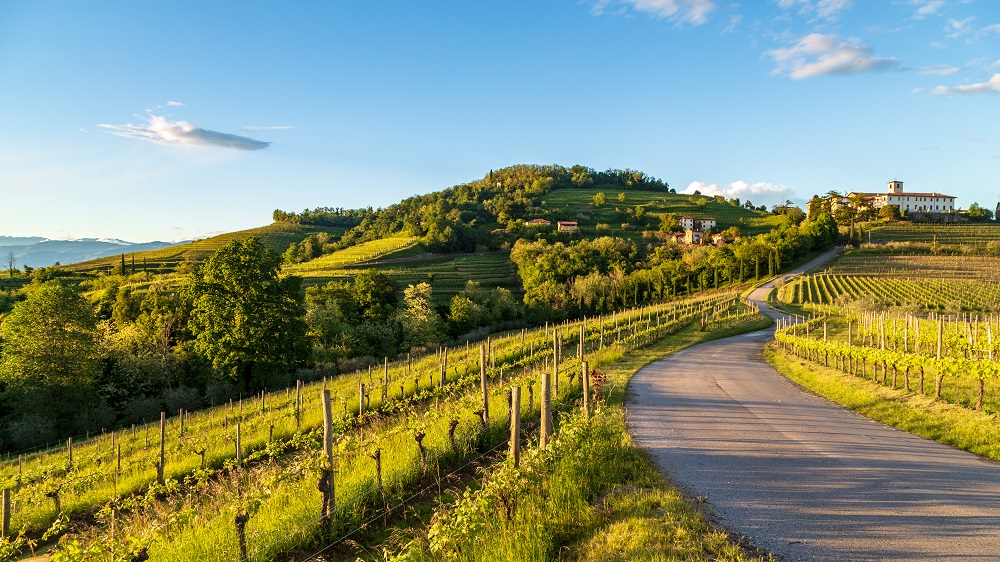 This is where it all began. Fifty years ago, winegrowers in Friuli-Venezia Giulia saw an opportunity to revolutionize Italy's white wine industry – such as it was back then! Armed with passion, new ideas, and technological innovation, the first bottles of Friulian whites shocked the critics and delighted consumers. Before too long, lively and fresh wines became the region's signature trademark, but there is now a pleasing diversity of style in these cellars. So there is a critical mass of technically perfect, aromatic whites, in addition to the more 'funky' skin-contact wines made by growers like Josko Gravner – he is a big fan of using amphorae to beef up the complexity and texture of Friulano. A recent tasting of these magnificent wines suggests that Gravner is on the right track.
Friuli is also a very beautiful and inspiring place to visit. Dominated by family-owned producers, the wider region is split into several key appellations, including Colli Orientali DOC and Collio Gorizano DOC. The former is situated in the northern half of the zone, sheltered from the harsh winds by the Julian Alps in neighboring Slovenia. Nonetheless, the mesoclimate of Orientali is cooler than the more southerly reaches of Friuli, being further away from the moderating influence of the Adriatic. Reaching an elevation of about 350 meters above sea level, this hilly terrain is blessed with mineral-rich sandstone and flysch (sedimentary rock). The net result is a very great number of beautifully saline and fresh Friulano wines, with aromas of citrus, apricot, and white flowers. Yet from a critic's perspective, the greatest bottles are made in Colli Gorizano. Due to the influence of producers like Gravner, many wines are made without artificial inputs; agrochemicals are now considered woefully outmoded in the appellation. So they have been replaced with organic – and biodynamic – methods that put nature first. Today, many of the world's producers like to tout their sustainability credentials, occasionally without providing any hard evidence that change has genuinely been embraced. But in the hills of Friuli, dynamism and innovation aren't just cheap marketing slogans. They're the basis for an ongoing revolution in sustainable and eco-friendly wine growing. As they say in Italy, that's worth an aperitivo or two!
Top producers of Friulano wines:
More information
If you would like us to customize an exclusive luxury tour, contact us and let us know your travel plans. We offer luxury food and wine tours for private groups of a mininium two guests. In addition, all of our private, chauffeured tours are available year-round upon request.
Cellar Tours
Welcome to Cellar Tours, the premier Luxury Travel Specialist since 2003. Our goal is to provide you with the ultimate food and wine vacation experience, with exclusive Mercedes chauffeured tours that showcase the best of local cuisine and wines.
Our team specializes in crafting bespoke, custom-designed vacations, events, and incentives tailored to your unique tastes and preferences. Travel is not just about seeing new places - it's about creating unforgettable memories and indulging in the finer things in life.
As members of Slow Food, OTAVA (Travel Agency Association in Spain), and the IACP (International Association of Culinary Professionals), we promote sustainable tourism and support local communities. We work closely with top-rated hotels, restaurants, and wineries to provide you with the highest level of service and attention to detail.
Whether you're planning a romantic getaway, a family vacation, or a corporate retreat, let Cellar Tours be your guide. With our passion for food and wine, extensive knowledge of local culture, and dedication to exceptional customer service, we're confident we can exceed your expectations.
Contact us today to start planning your dream vacation – we can't wait to hear from you!