Spain's turbulent history has resulted in the country being home to over 2500 castles, ranging from Moorish castles to military fortresses built in the "Reconquista," medieval castles, and castles overlooking the sea… Many of these beautiful castles are perfectly preserved, others in romantic ruins on atmospheric hilltops. Here is a perhaps controversial selection of our personal ten favorites, many of them in the wine country:
With Cellar Tours, you can experience the best food and wine Spain offers on a Spanish Food & Wine Odyssey.
1. Segovia's Alcazar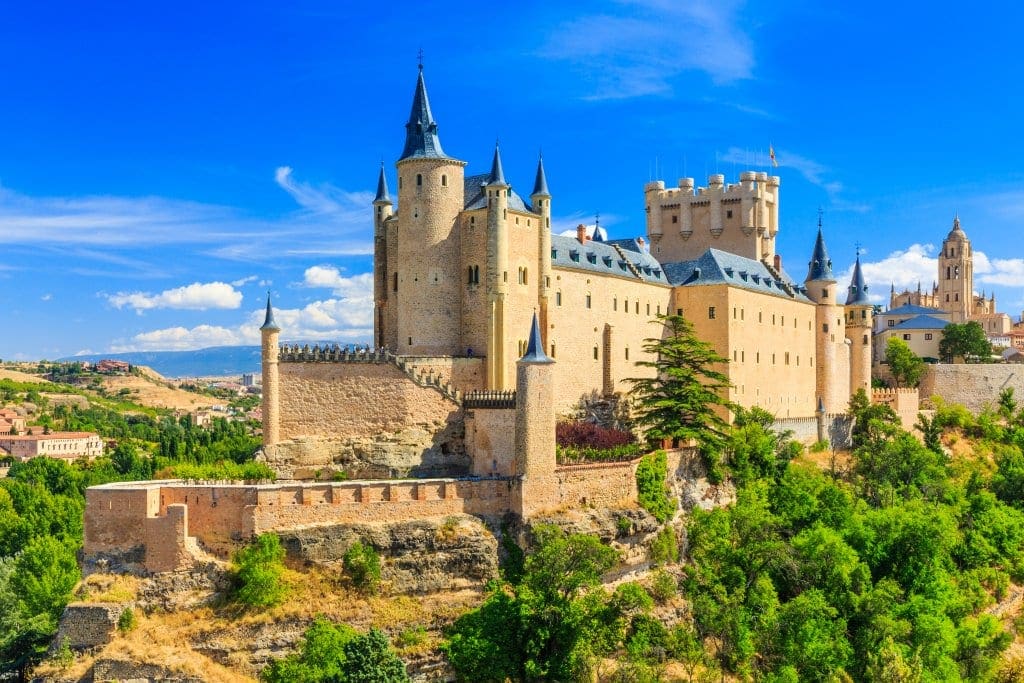 The ultimate Disney castle, the Alcazar of Segovia, is just gorgeous. And such a rich history. This is where Queen Isabel and King Ferdinand met for the first time and where King Philip (Felipe), the 2nd, married his wife (Anne of Austria). You can visit the castle's interior and climb up over 150 stairs on a narrow, winding staircase to get to the Torre Juan II and enjoy views over Segovia and the countryside. Quite magical in winter, when you can also appreciate the local suckling pig and fab wines.
Website: www.alcazardesegovia.com
Address: Plaza Reina Victoria Eugenia, s/n, 40003 Segovia
---
2. Jarandilla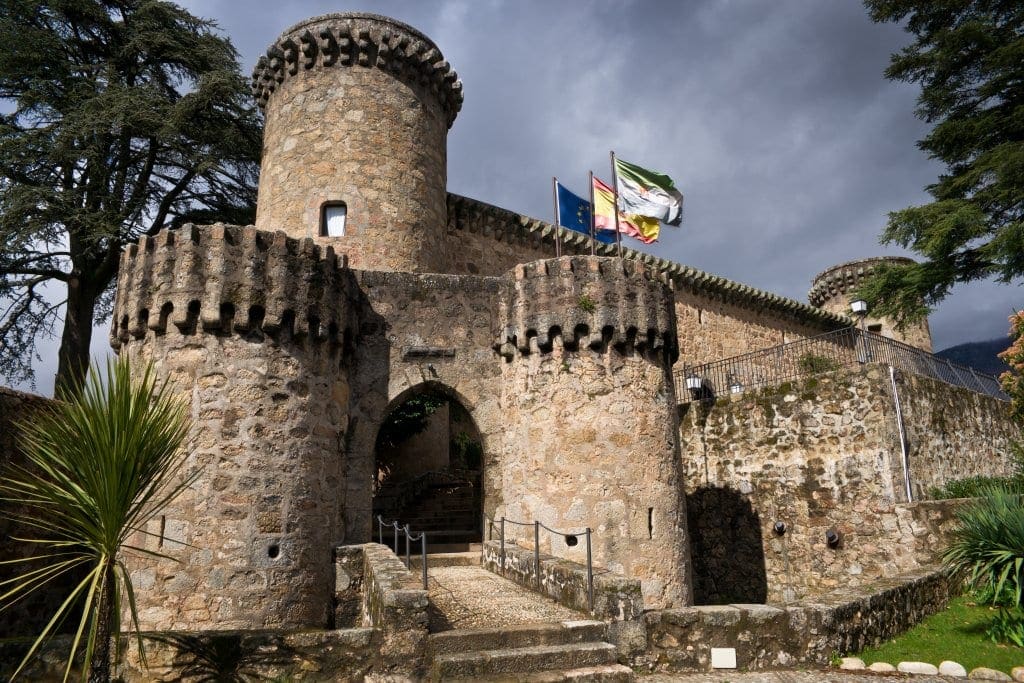 This preserved 15th-century castle has been converted into one of Spain's national Parador hotels and is located in the beautiful region of Extremadura (Paprika mecca). King Charles V lived here, and the castle and grounds are atmospheric. The cuisine here is rustic fare and terrific. While in this region, don't miss medieval Trujillo and Cáceres, gorgeous places.
Website:www.parador.es
Address: Av. Don Antonio Garcia Prieto, 1, 10450 Jarandilla de la Vera, Cáceres
---
3. La Mota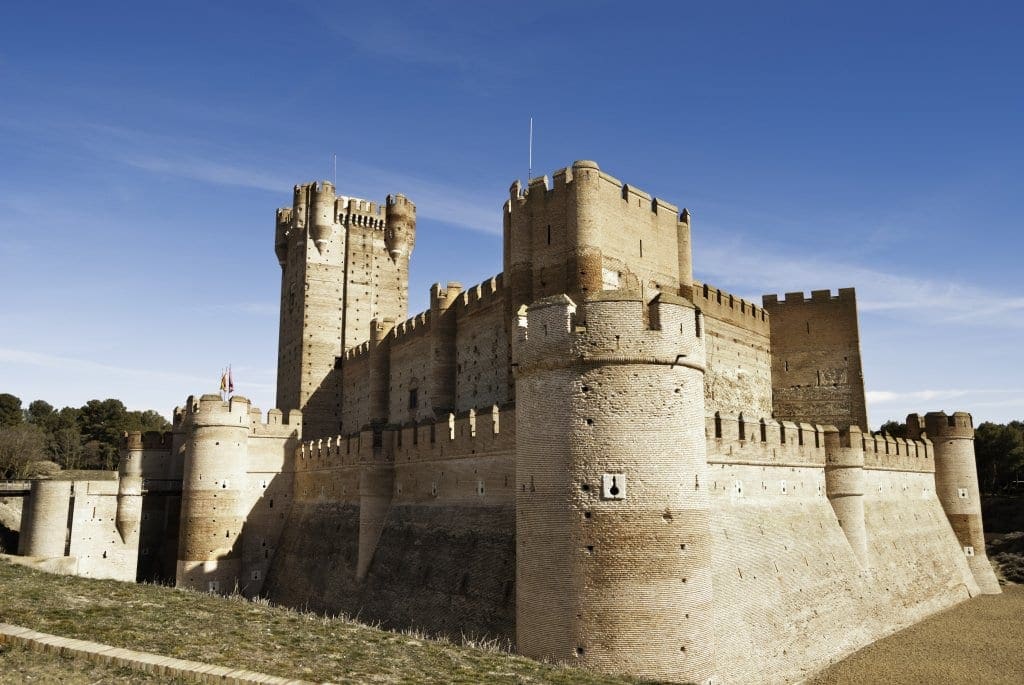 This delightful gothic castle near the Rueda and Ribera del Duero wine regions is where Juana la Loca (Jane the Mad) lived. Over the years, it has changed from being a royal residence to a prison used for special events and art exhibitions.

Website: www.medinadelcampo.es
Address: Av. Castillo, s/n, 47400 Medina del Campo, Valladolid
---
4. Ponferrada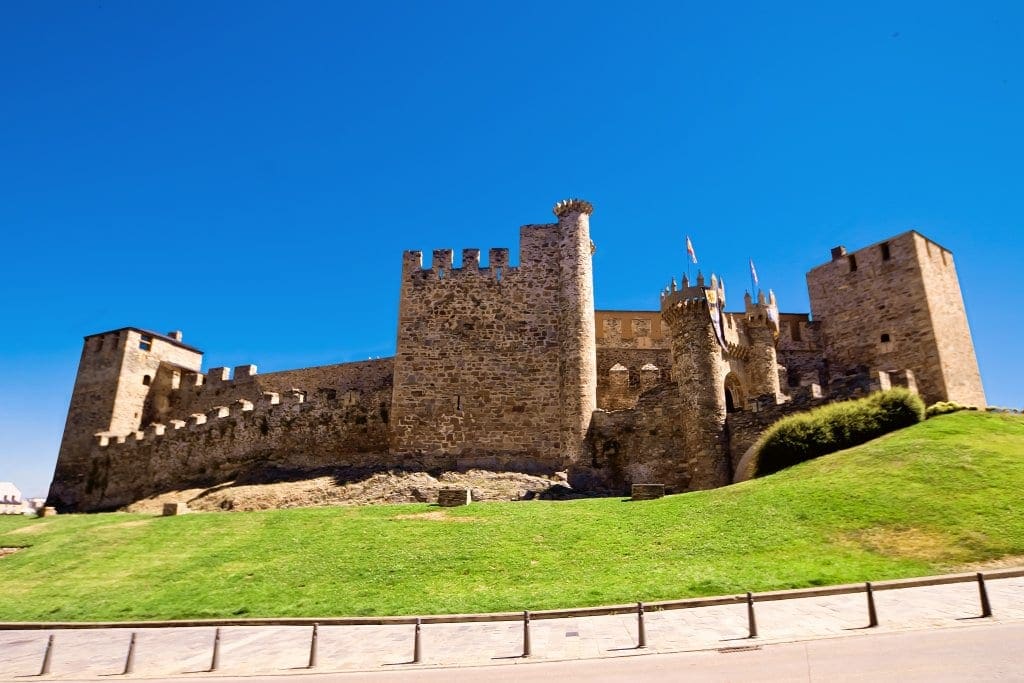 Whimsical castle in one of our favorite wine regions, Bierzo. Impressive as it is one of Spain's few Templar castles. From July 1-4, the local town council is organizing medieval Templar nights, which are very atmospheric.
Website: www.turismocastillayleon.com
Address: Av del Castillo, s/n, 24400 Ponferrada, León
---
5. Coca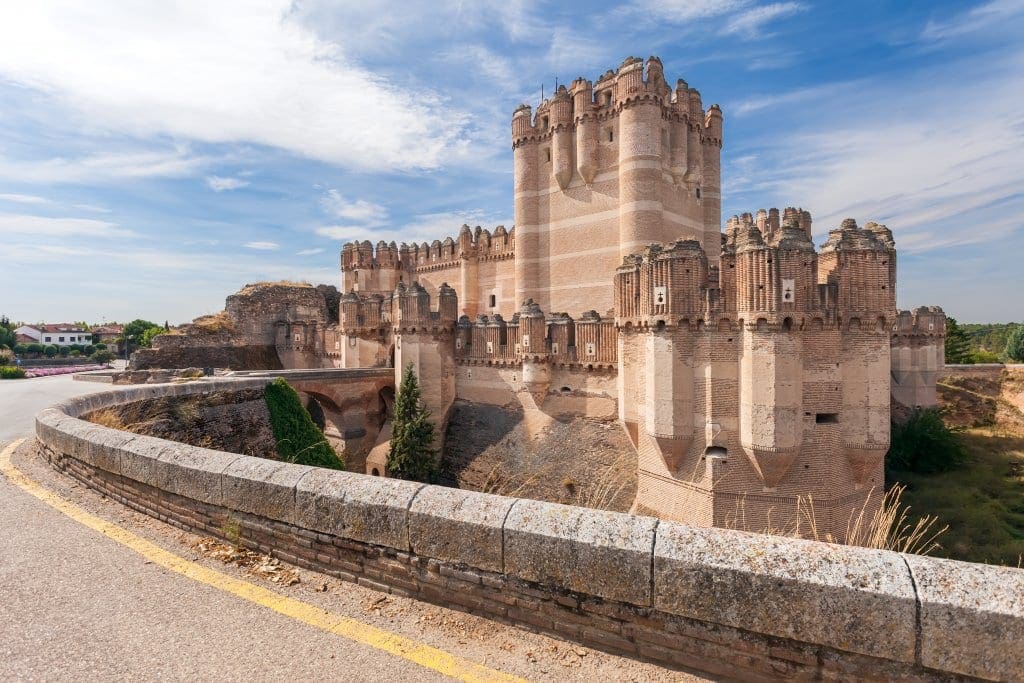 A 15th-century ornate, a perfectly preserved military castle located about half an hour from Segovia, Castillo de Coca is a very handsome castle. You can visit the inside of the castle too (not all castles allow visits). So why not make it an afternoon excursion from Segovia? Bring a picnic and munch on Chorizo and queso while sitting in the shade of the trees and sipping on some chilled Rueda…
Website: www.castillodecoca.com
Address: Calle Ronda, 40480 Coca, Segovia
---
6. Olite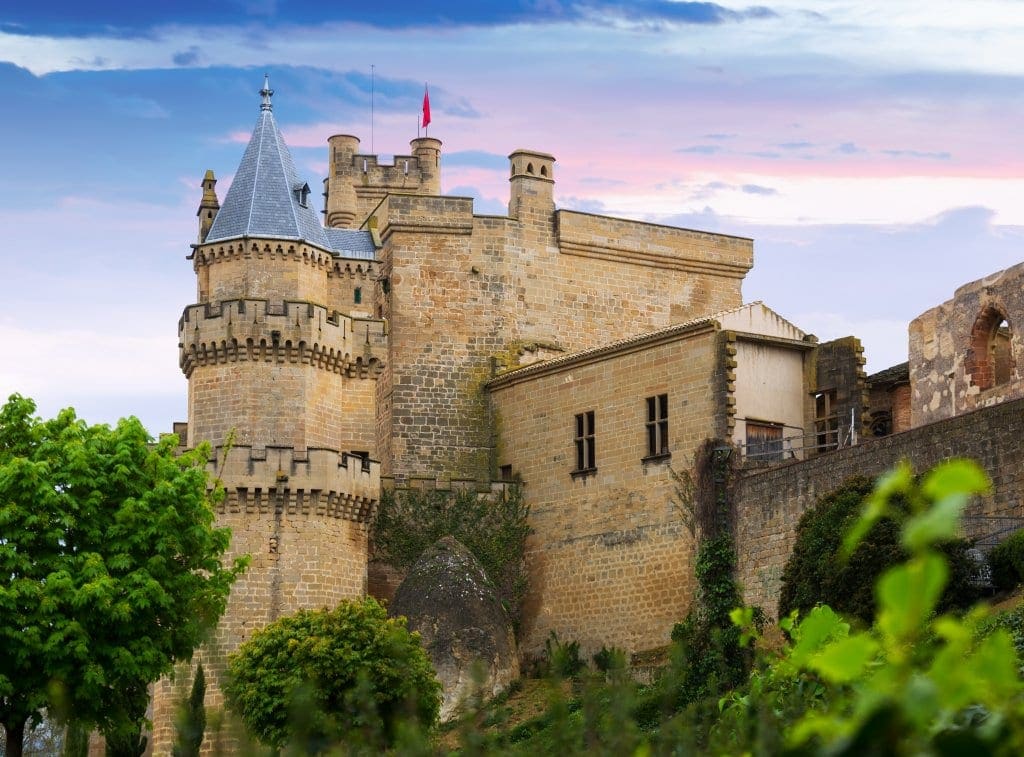 This gorgeous castle in Navarra is one of the loveliest in Spain and is set right in the middle of the historic village of Olite and overlooks vineyards. Stay the night in Olite (the Parador, also a landmark building, is the best spot in town) and enjoy the castle lit up and the excellent local restaurants. While in the area, visit the super Ochoa winery, and why not pop over to the neighboring Rioja wine region?
Website: www.turismo.navarra.es
Address: Plaza Carlos III El Noble, 31390 Olite, Navarra
---
7. Peñafiel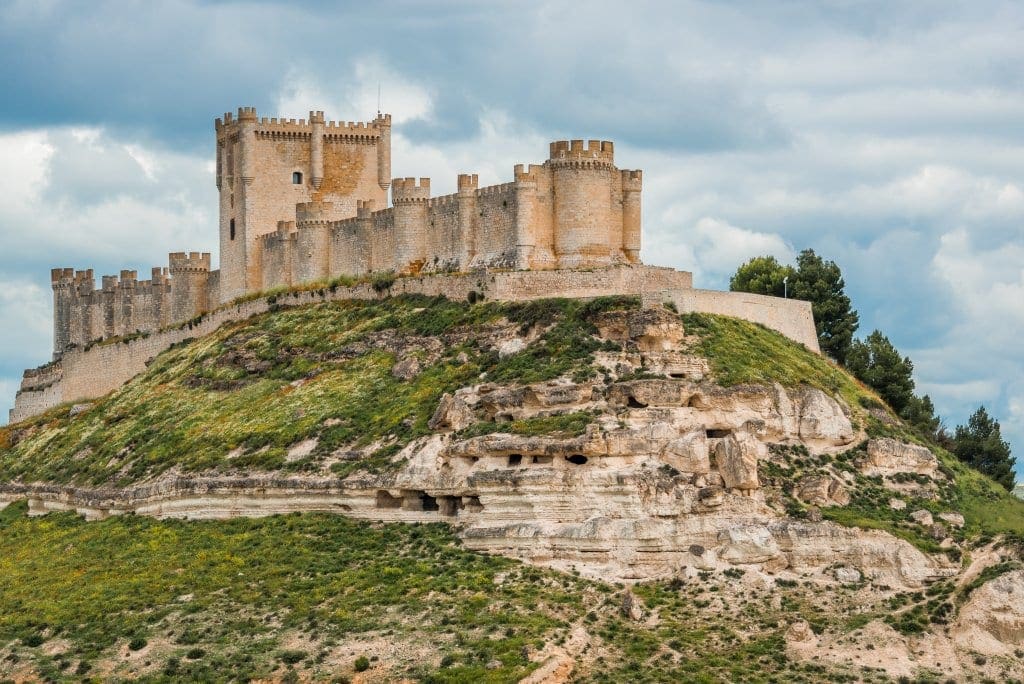 Situated in the heart of the Ribera del Duero wine country, the Castillo de Peñafiel houses a regional wine museum and overlooks a charming medieval village of the same name. Shaped like a battleship and set right on top of a steep hill, a stop here is a must touring the wine country. You can stay nearby at the pretty Convento Las Claras.
Website: www.turismopenafiel.com
Address: Carretera Subida al Castillo, s/n, 47300 Valladolid
---
8. Alarcon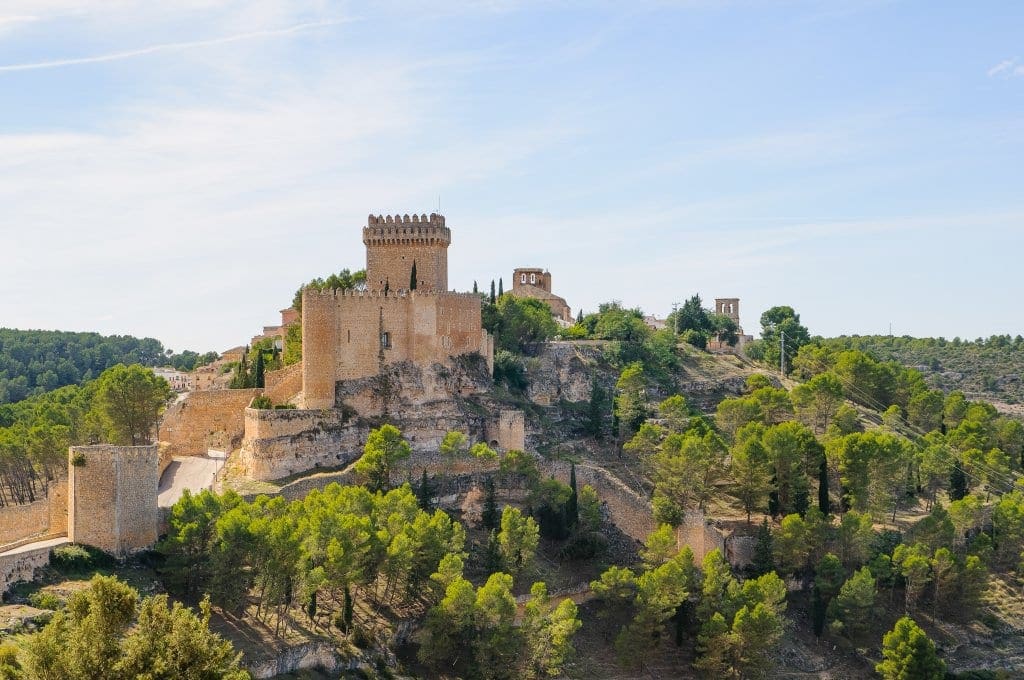 This Arabic fortress (dating back to the 8th century!) in Cuenca province in the La Mancha wine region has been transformed into an itty bitty Parador (only a few rooms, including the Infante Don Juan Manuel room at the top of the castle keep ). This is the land of Don Quixote, dusty and dreamy. Visit Cuenca with its hanging houses and the swish Pago Vicario wine estate.
Website: www.parador.es
Address: Avda. Amigos de los Castillos, 3, 16214 Alarcón, Cuenca
---
9.  Tossa de Mar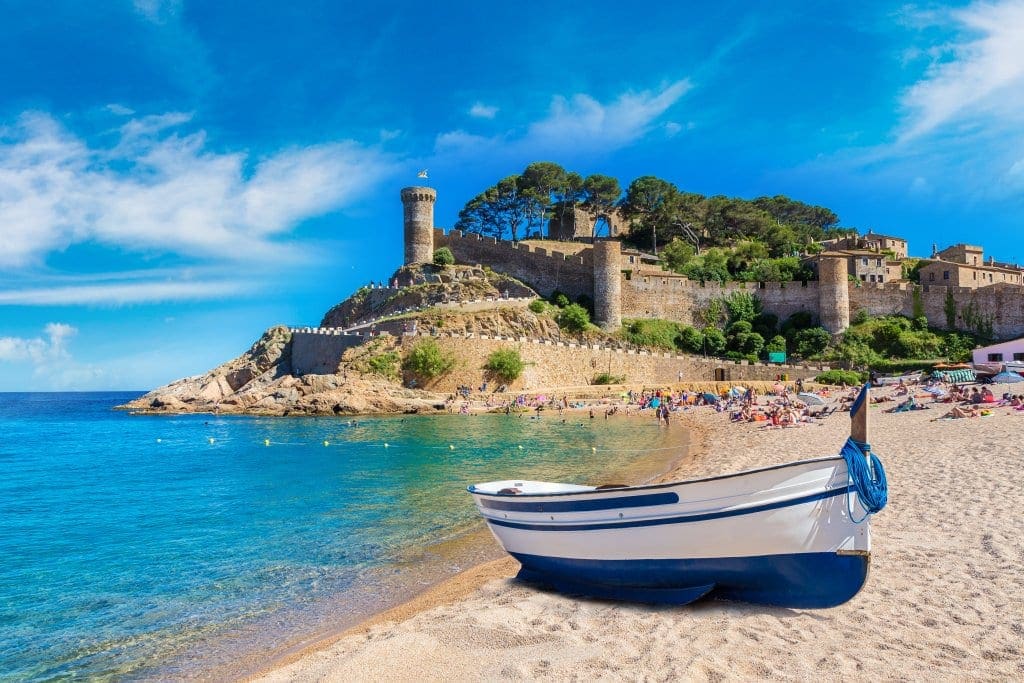 Overlooking the sparkling sea, this castle (fortified tower) wins for location location location. Tossa de Mar is a touristy town on the Costa Brava, close to the Emporda wine region. In the '50s, when Ava Gardner filmed "Pandora and the Flying Dutchman," when it was a sleepy fishing village. These days it's a popular beach haunt. Delightful to visit in June or September when the crowds are gone, and the weather is balmy.
Website: www.tossademar.cat
Address: Tossa De Mar
---
10. Loarre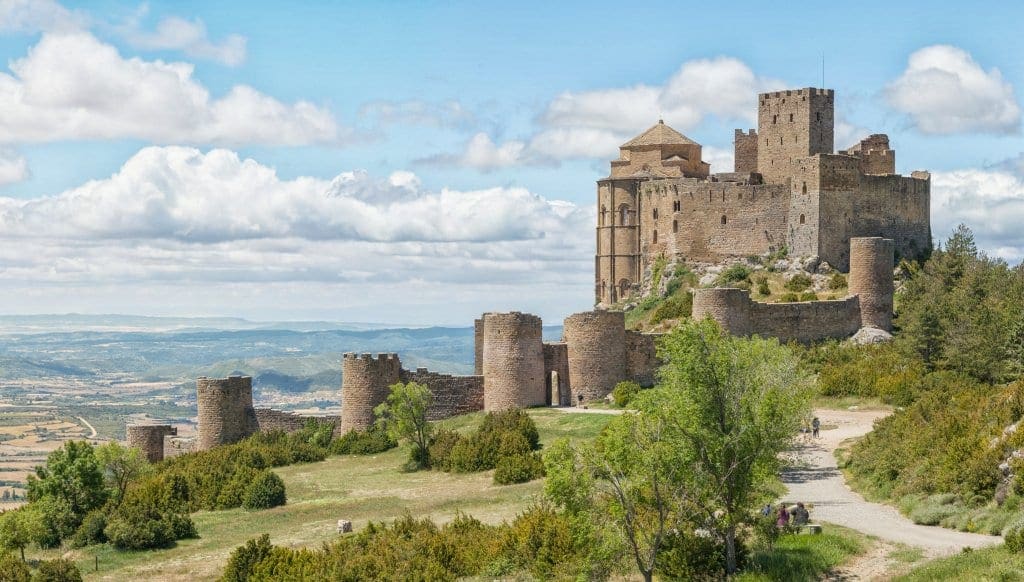 Very close to the Somontano wine region (featured in our Spanish wine odyssey tour) in Huesca, you'll find the mystical castle of Loarre. This castle complex dates to the 11th century and is Unesco protected.

Website: whc.unesco.org
Address: 22809 Loarre, Huesca
---
More Information:
Other incredible castles, big and small (some abandoned), include the Alcazaba of Guadix, Butrón in Vizcaya, the castle of Vejer in Andalucía, Málaga's Alcazaba, Coyanza, Burgalimar, Peralada (home to a wine estate to and featured on our Catalonia wine tours), Castillo de Bellver (just above Palma de Mallorca)  and Castillo de Almansa.
More on Spanish castles and architecture here.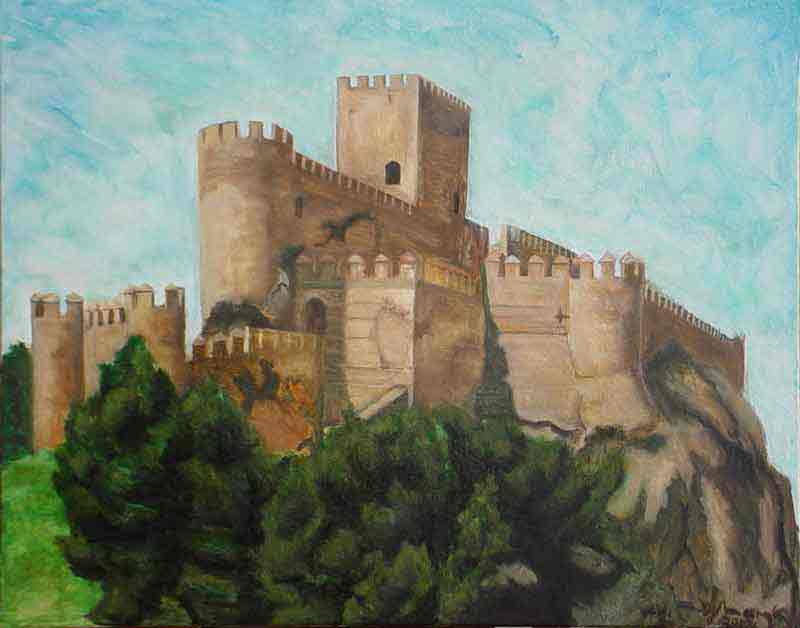 Related Posts: