Spain is packed full of beautiful towns and villages, ranging from the Arab whitewashed hamlets of the south to slate "pizarra" villages of the north to sandstone pueblos in the Balearic islands and tropical architecture of the Canary Islands. It is near impossible to pick ten, but here is a good start: our selection of the ten most darling villages in Spain, in our most humble opinion.
Feel free to tell us your favorites, too, as there are dozens more gorgeous towns!
You can visit some of these villages with Cellar Tours on a Luxury Food and Wine Odyssey Tour of Spain.
TOP TEN MOST BEAUTIFUL VILLAGES IN SPAIN
1. Cadaqués, Costa Brava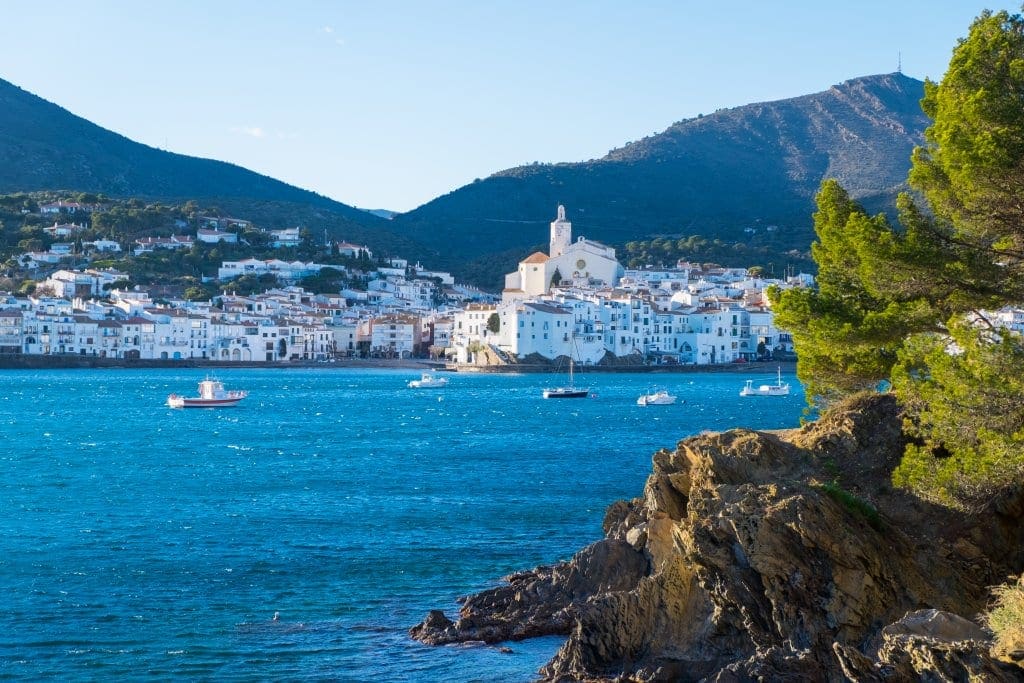 A quiet bohemian resort near Spain's border with France, white-washed Cadaquès is a Mediterranean postcard come to life. A former fishing village is now known as an artists' hotspot, Cadaquès was the stomping ground of Salvador Dalí and has hosted the likes of Pablo Picasso, Joan Miró, and Man Ray… read more.
---
2. Cudillero, Asturias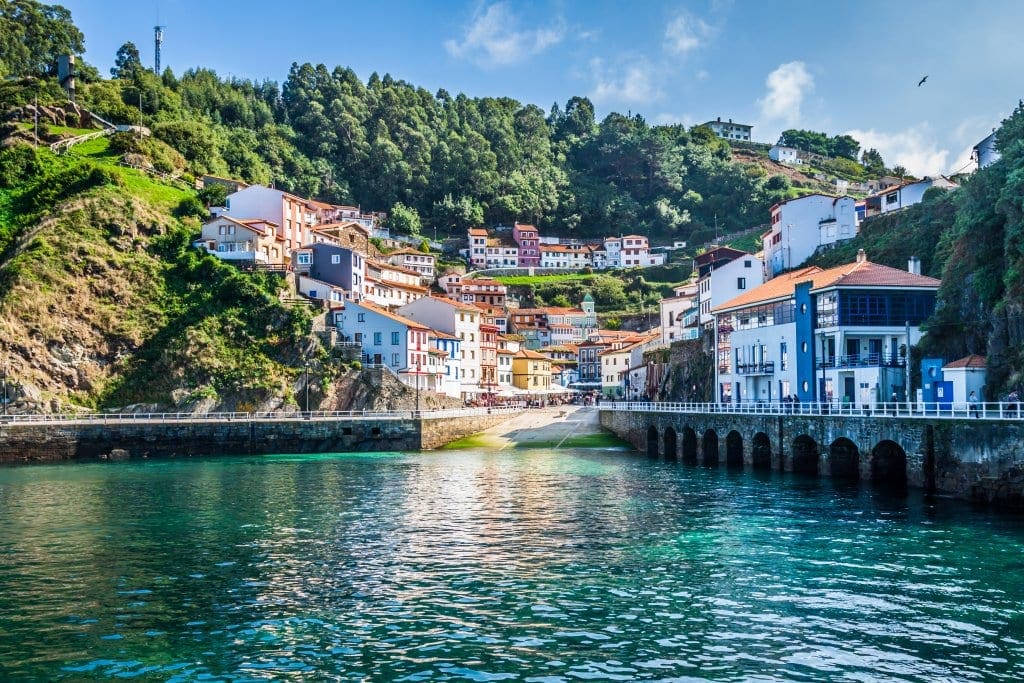 The aptly named Costa Verde or Green Coast is one of northern Spain's greatest secrets – a succession of attractive sandy coves and dramatic cliffs, punctuated by deep estuaries and numerous fishing villages… read more.
---
3. Hondarribia, Pais Vasco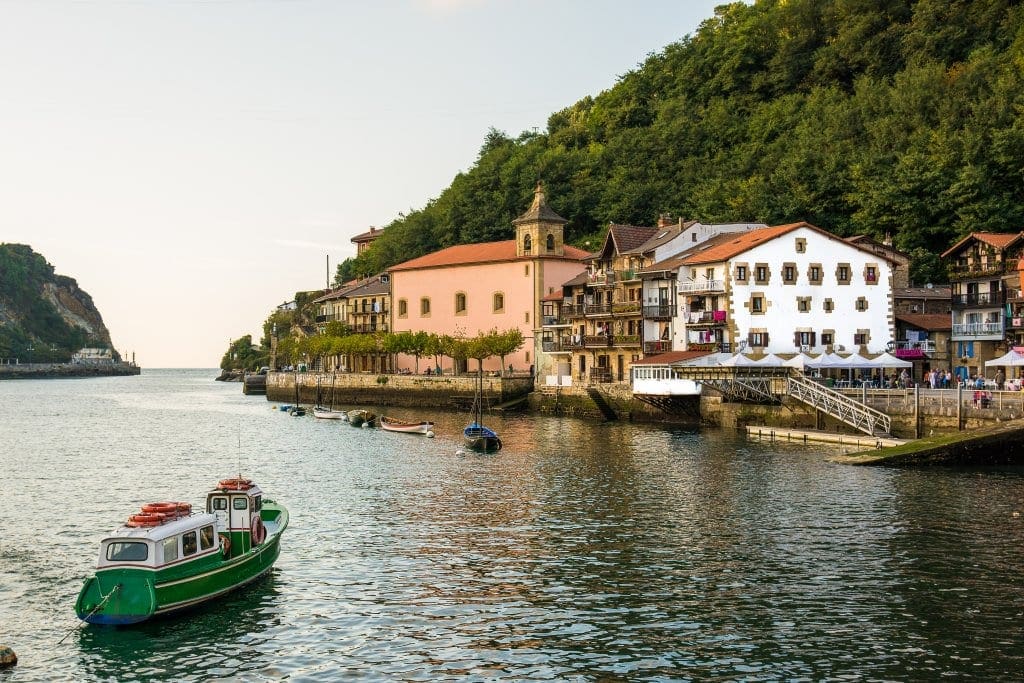 An inviting, laid-back harbor town sitting a stone's throw from the border with France and about half an hour from wonderful gourmet San Sebastian, Hondarribia is a popular seaside destination thanks to its charmingly well-preserved old quarter and its French-flavored appeal… read more.
---
4. Besalù,
Catalonia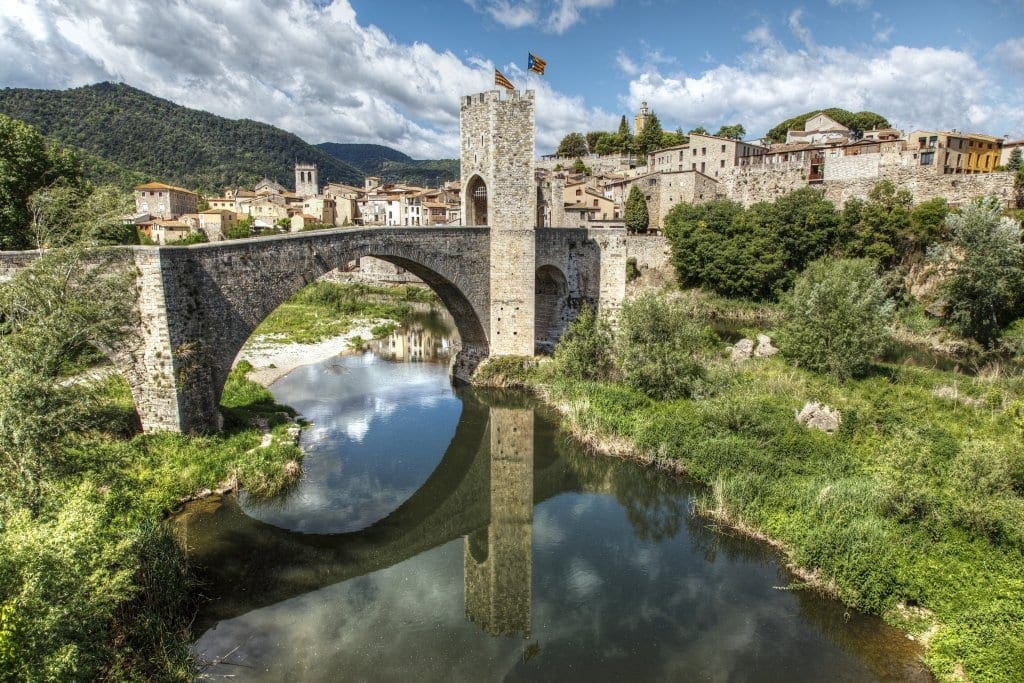 Just over a half an hour drive from the stunning Costa Brava coast, Besalù is a spectacular medieval town. This historic gem was a significant economic and political center in the Middle Ages, which has been beautifully preserved; some of its architectural highlights include the Viejo Bridge (12th century Romanesque), Mikve de Besalù (Jewish bathing area), the Sant Pere Monastery (11th century) and the church of Sant Vicenç. Besalù also boasts some stupendous restaurants, so it makes for an excellent day trip from Barcelona or the Costa Brava.
---
5. Trujillo, Extremadura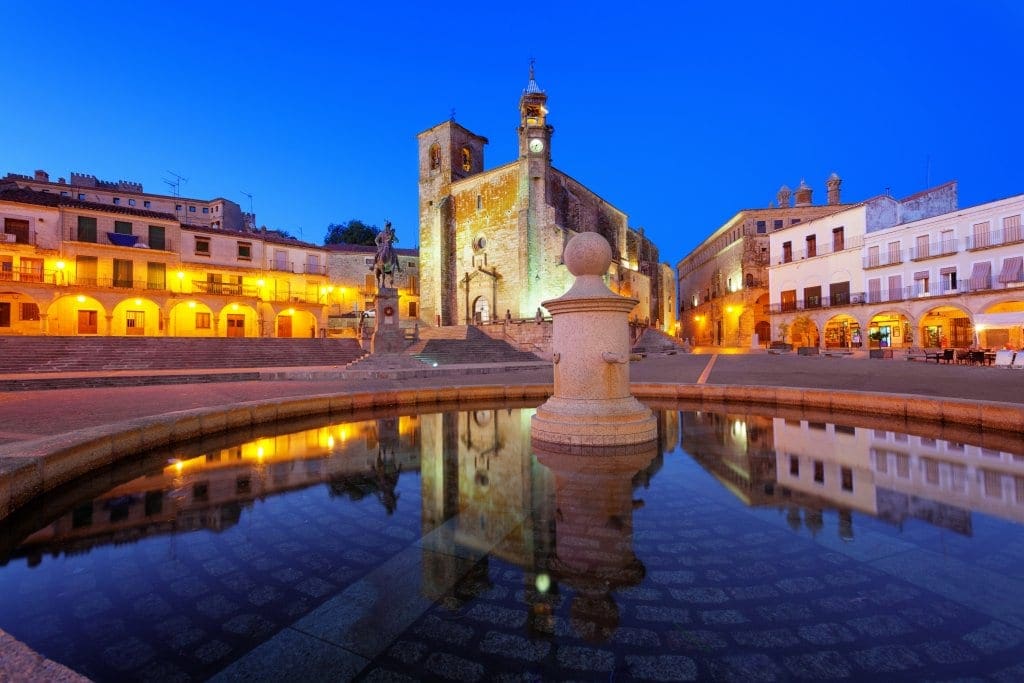 This historic town is such a joy to come by, partly perhaps because it comes as a delightful surprise, perched on the hill surrounded by the somewhat flat, barren lands of Extremadura. Its fabulously preserved city wall encompasses a diverse array of architecture (the Romans and the Moors were here), the imposing castle, churches, ostentatious villas, and palaces. The grand "Plaza Mayor" is probably one of Spain's most impressive and where the enjoyable part can be found; Trujillo's gastronomy. Brimming with endless restaurants, taverns, and tapas bars serving local, mouthwatering cuisine. Trujillo is home to the celebrated acorn-fed Iberian "pata negra," pimentón de la vera, and sublimely creamy sheep cheeses. "Migas" is a specialty – paprika-spiced fried breadcrumbs with chorizo are served with a freshly fried egg on top. To help counteract these rich dishes, there is a wonderful variety of fresh produce. And probably the best thing about Trujillo is over 200 miles from Madrid, and in the center of the Iberian Peninsula, far from the coast, it remains untouched by mass tourism. We hope you love Trujillo as much as we do!
---
6. Pedraza,
Castile-Leon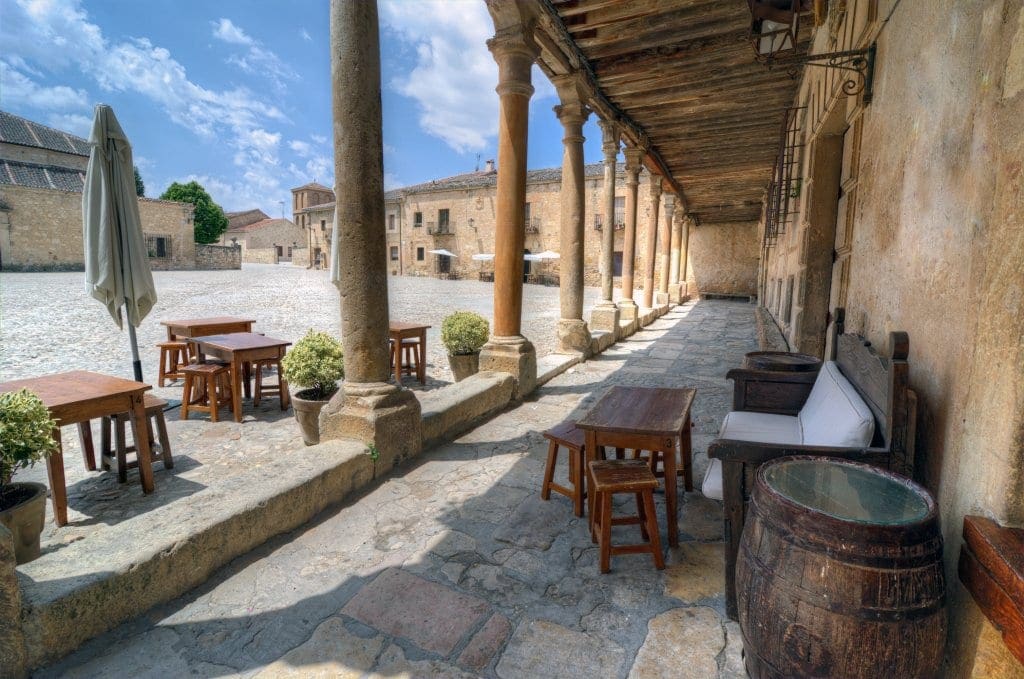 The cute little village of Pedraza in the district of Segovia, north of Madrid, was declared a historic-artistic site in 1951 and is famed for having one of the most beautiful main squares in Castilla y Leon. Most probably because amazingly, it remains unaffected by modern architecture; it is set in medieval times, for what looks to be forever. Highlights include the castle, belonging to the Zuloaga family, and a museum of painter Ignacio Zuloaga's pieces. The medieval prison makes for a terrifying visit, reminding you to abide by the rules or take a stroll around the pretty cobblestone streets; stopping for a coffee or aperitif is a timeless pleasure.
---
7. Ronda, Andalucia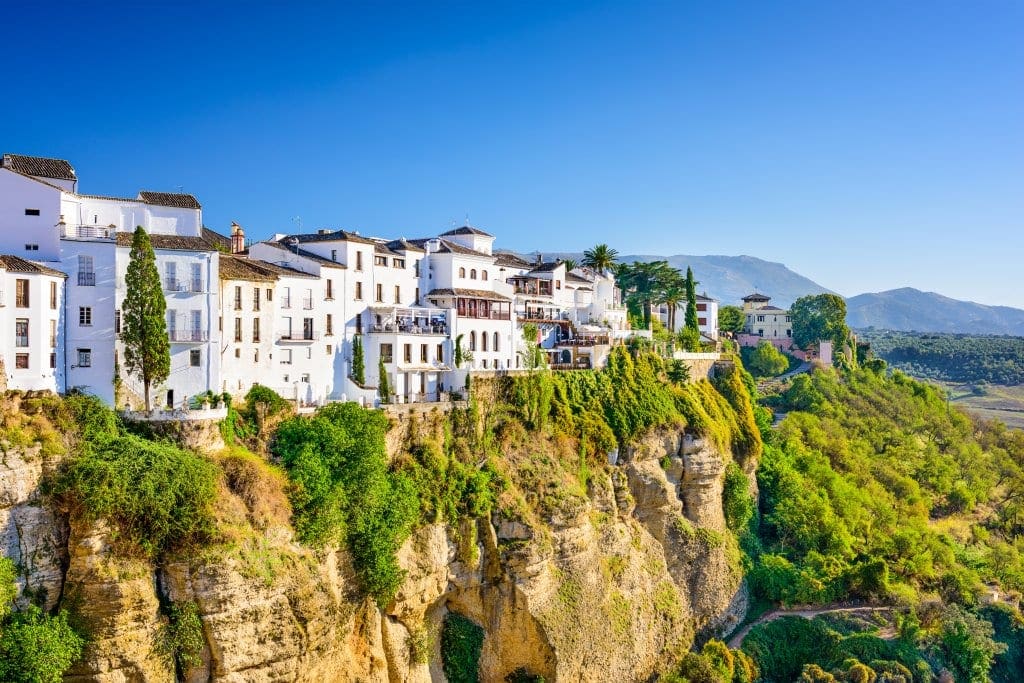 The region of Andalucía (Andalusia) is undoubtedly one of Spain's most varied, enchanting, and captivating. It is often where first-time visitors to this special country decide to begin their travels. Ronda is a spectacularly perched pueblo blanco in Spain's atmospheric Andalucía, with great wines, quaint museums, and a beautiful old town. Read more
---
8. La Orotava, Canary Islands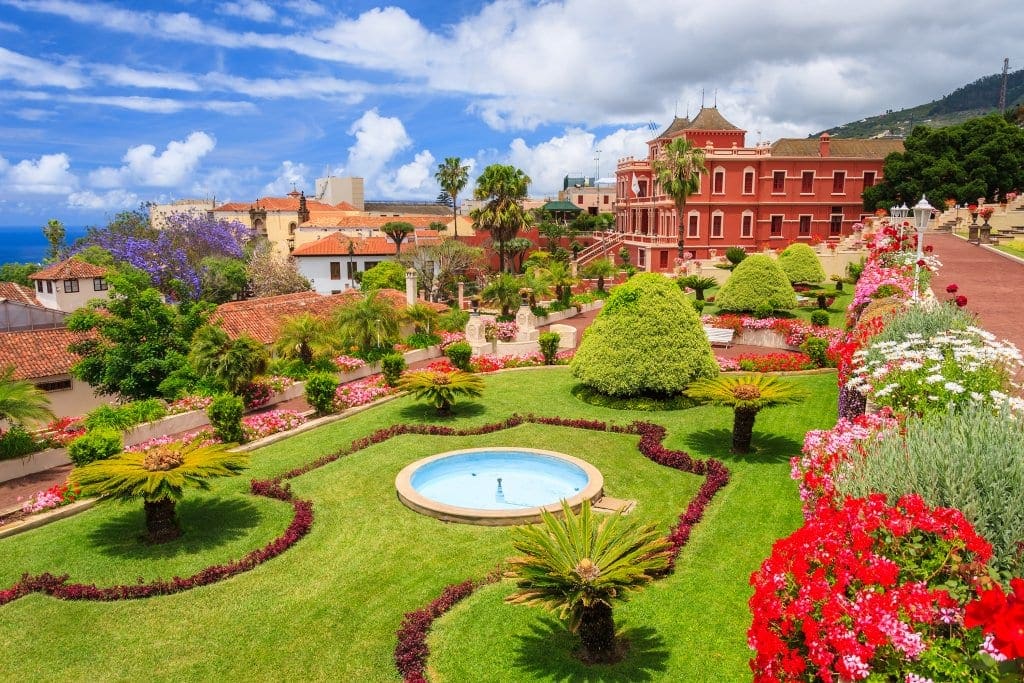 La Orotava is a small town in the North of the Canary Island of Tenerife. It is quite unlike what you see throughout the rest of the island, with lovingly preserved colonial townhouses and mansions lining the cobblestoned streets and the pretty squares brimming with flowers and manicured shrubs. This endearing town has been pronounced as National Historic-Artistic Interest, managing to maintain its precious heritage in its architecture, parks, gardens, and traditions. La Orotava is perfectly situated if you are looking to explore the nearby Teide National Park and boasts many pretty coves and beaches, all with one great advantage in common. They are far from crowded and untouched by the masses.
---
9. Úbeda, Andalusia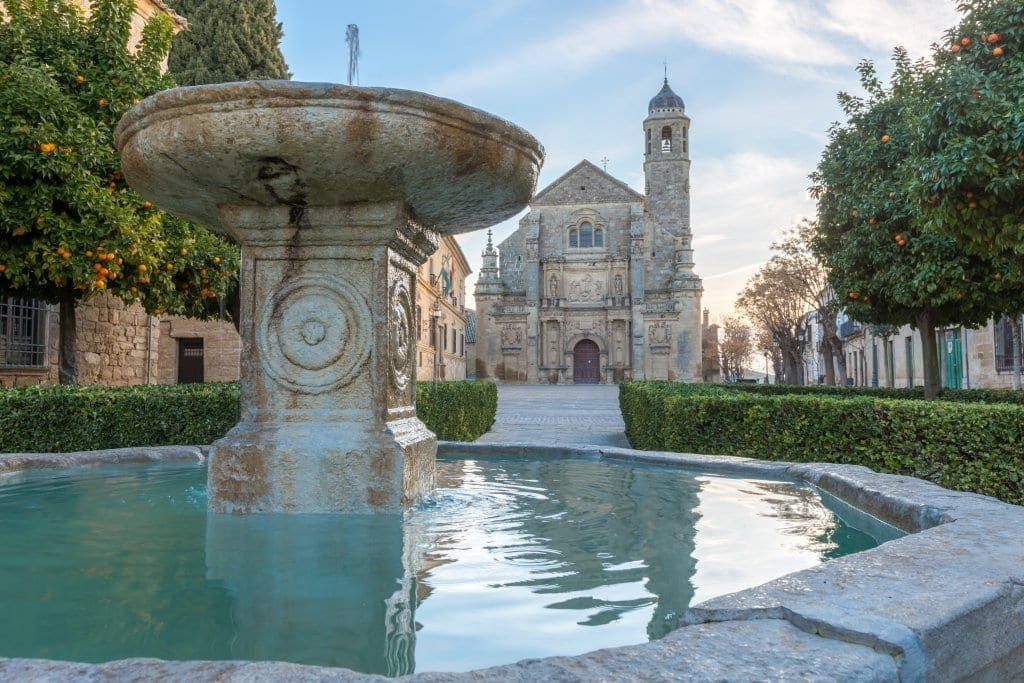 This splendid town in the Jaén region of Andalusia is a real treat to visit. It is quite different from the stereotypical Andalusian towns and villages surrounding it, further adding to its charm (except for neighboring Baeza, a clear runner-up for having the finest "old quarter" in the peninsula). The main square; Plaza Vázquez de Molina (includes the Palacio de las Cadenas with its majestic facade), Sacra Capilla del Salvador church (striking Renaissance architecture), and the Palacio del Deán Ortega, now a fabulous Parador Hotel, are just some of the highlights in this heritage-rich town. Just a hundred clicks North of Granada, it is worth the trip.
---
10. Deià, Mallorca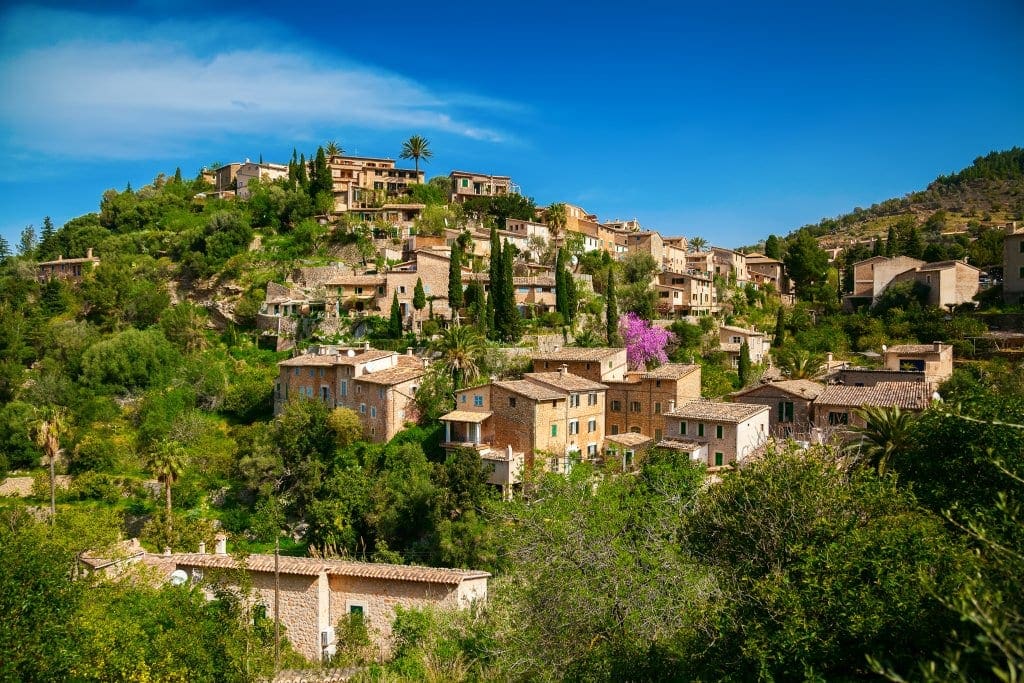 The small coastal village of Deià really does have the "wow" factor. You will not be surprised to hear that many artists and writers have been drawn here and that the pretty village at the foot of the Teix Mountain has featured (and will undoubtedly continue to feature) in many a novel. Early settlers date back to prehistoric times, living in the caves and coves. Deià's ingenious drainage and irrigation system are thanks to Arab rule. The Catholic church left its mark in the form of 3 impressive monasteries; Ca l'Abat, Son Rul.lan, and Miramar. Robert Graves (English writer) first made Deià his home in the 1930s. Although he moved to England with his wife (American Poet Laura Riding) at the beginning of the Spanish Civil War, he maintained a family home in this special place until his death, his house now a fascinating museum. The choice of eateries here is exquisite, with a wide range of options, including Michelin starred Es Racó d'Es Teix. No one should leave Mallorca without visiting this pearl.
Related Blog Posts: