Parlez-Vous Fromage??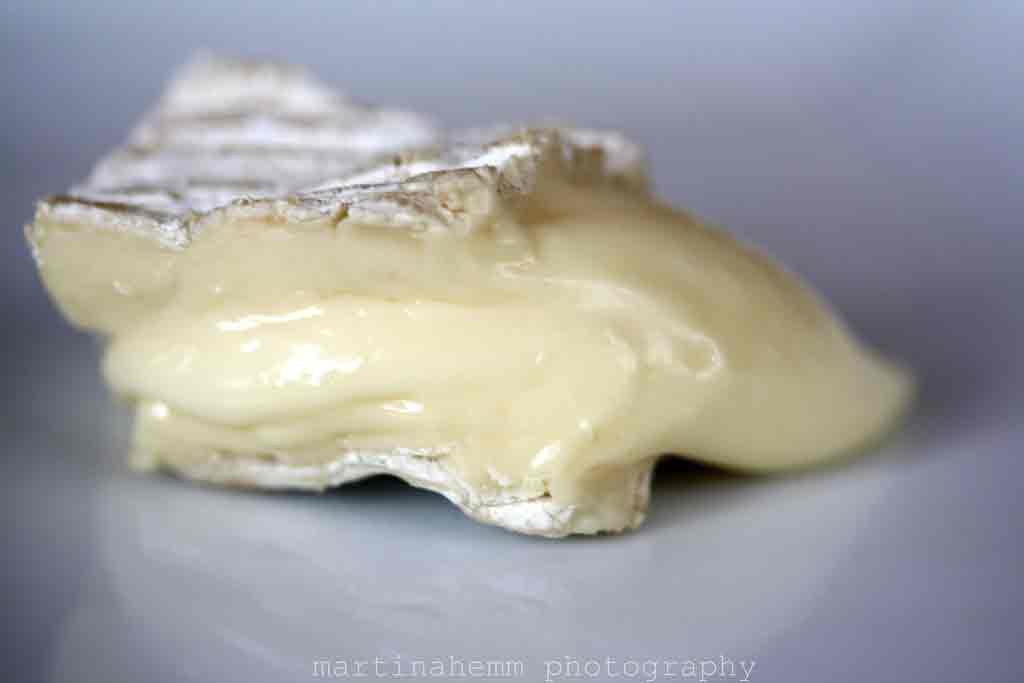 by Martina Hemm
Navigating your way through a mélange of French cheeses can be a bit daunting and leave you speechless, not in the least, because there are over 1000 varieties to choose from. But before you walk away from your local cheesemonger overwhelmed by the sheer magnitude of creamy, milky, and smelly goodness that is a French cheese, let me give you just a few names you would not want missing from your vocabulary or table. After all, as the wise and clearly French lawyer and gourmet, Jean Anthelme Brillat-Savarin once said, "A meal without cheese is like a beautiful woman with a missing eye."
Most of the following cheeses have been designated with the Appellation d'Origine Contrôlée or AOC, which controls the cheeses' production and origins affiliated with this status.
1.  Roquefort – AOC 1925
The oldest and maybe most famous cheese of France, Roquefort, received its official designation of origin in 1925, but its patent dates back to the 14th century.  This sheep's milk cheese derives its signature taste and trademark green-blue veins from the mold that it forms while aging in the natural caves of Roquefort-Sur-Soulzon. When it has reached its peak, Roquefort will appear to melt— the semi-soft cheese becoming even softer in its prime. The French savor its strong, pungent flavor spread thickly on a slice of buttered bread. Now a bottle of Blanc de Blanc, and you have yourself a meal.
2.  Bleu, de Bleu de Auvernia, de Bresse, de Sassenage, Bassignac…
As with Roquefort, blue and green veins of mold running through the semi-soft white cheese, marking it as a Bleu and lending a signature taste. However, since these cheeses are not aged in Roquefort's caves, Bleu cheese neither has the same name nor flavor as a Roquefort, deriving their names from the individual villages they come from instead. Although Bleu cheese is usually made from cow's milk, you can also find Bleu de Chevre, made from goat's milk, or Bleu de Brebis, produced with sheep's milk.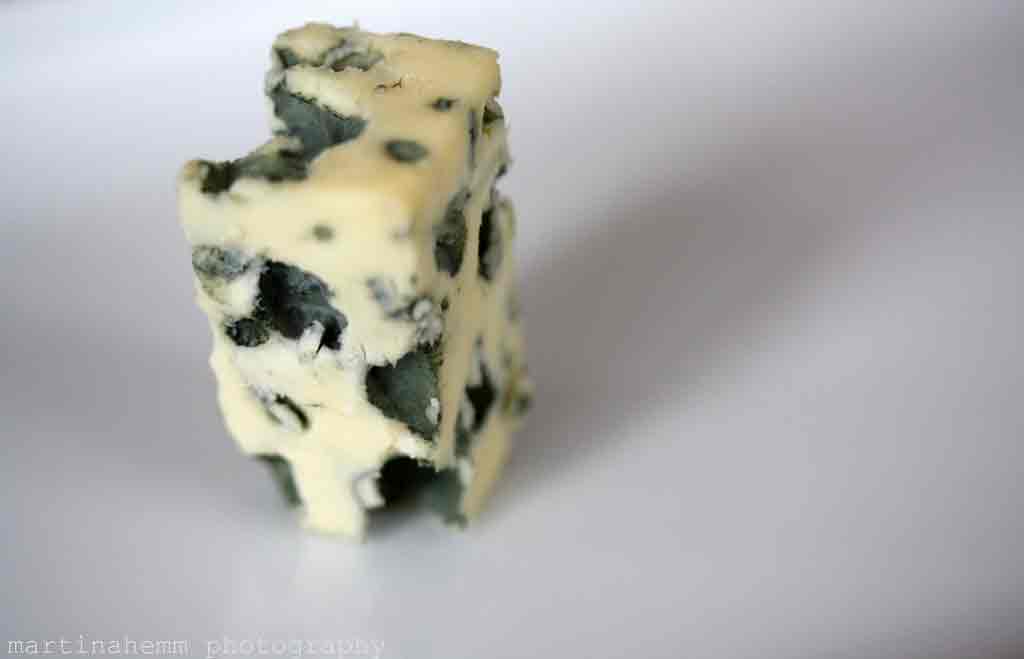 3.   Camembert de Normandie – AOC 1983
Recreated throughout the world, the authentic Camembert traces its origin to 11 century Normandie and officially became known as Camembert in the 18th century. To best conserve the velvety soft cow cheese, it is sold in small wooden boxes. Keep an eye open for Camembert de Normandie; this is a ladle-molded Camembert usually made with unpasteurized milk, which helps the true, mild, and creamy milk flavor of this cheese unfold.
4.  Brie de Meaux – AOC 1980; Brie de Melun – AOC 1990
Proclaimed "the king of all cheeses" during Vienna's Congress in 1968, this soft cow's milk cheese has proven its popularity as a mainstay on menus around the world. In its prime, the white rind of fungus should smell like a fresh, damp forest in the springtime, while the cheese itself must be soft and yellow. The cheese must be yielding through and through; if you cannot easily glide through the cheese with a butter knife, it is not yet ripe. Be wary of Brie that has a slight smell of ammonia; it is probably past its prime.
5. Reblochon- AOC 1958
The story as to why this softer than Brie cheese is made with the milk of three different breeds of cow attests to Savoie farmers' ingenuity. To evade paying their landowner's high taxes on milk, 13th-century farmers would only partially milk their cows to return to milking once the inspectors had left. This act of re-blochaient, or re-milking, is an integral part of the cheese's production, as it offers creamier milk that affords Reblochon its extraordinary consistency. A true Reblochon is produced from the second milking of Abondance, Taurine, and Montbéliarde cows. Reblochon is washed in whey to facilitate the aging process and turned every two days as it rests in caves or cellars. The nutty, musky, and slightly herbal taste of the cheese meshes well with a fruity Beaujolais-Villages. Be sure to try Reblochon when it is just ripe, any longer, and its flavor turns bitter.
6.  Munster-Géromé – AOC 1969
Munster's origins lay behind the walls of Benedictine monasteries situated in the Munster valley.  The monks invented this cow's milk cheese to escape the dull drum of their vegetarian diet, best enjoyed by breaking through its soft rind and scooping out its gooey center with breadsticks.  The cheese is continuously turned and washed with water from the Vosges during its maturation, which develops the cheese's signature red, furrowed rind. Follow in the monk's footsteps and savor creamy threads of Munster with a glass of chilled Riesling.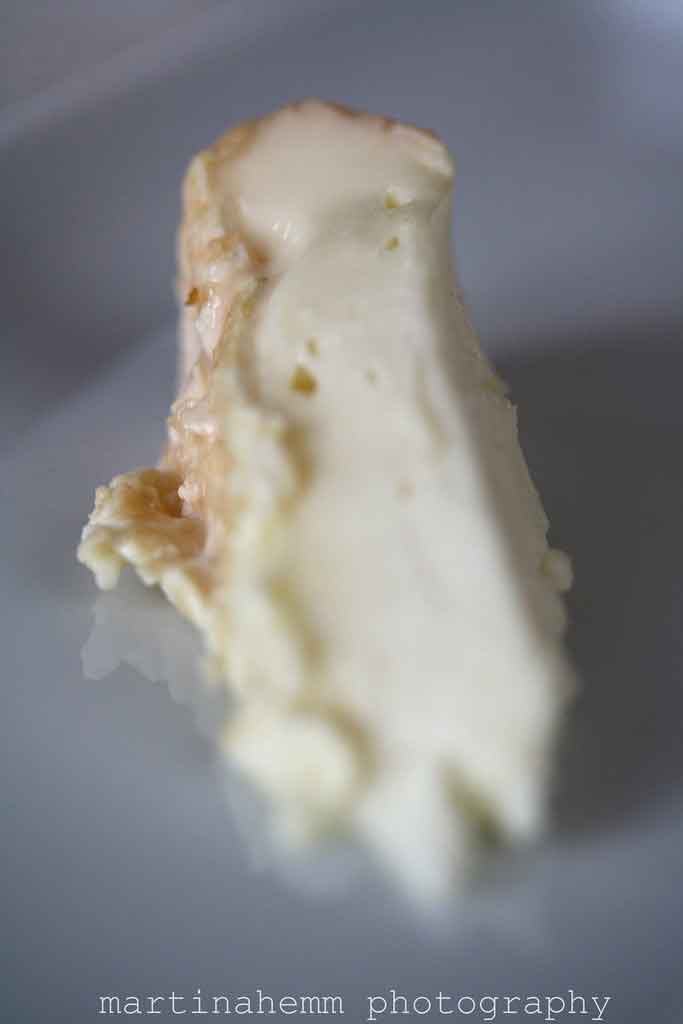 7. Époisses – 2004
Yet another spoonable French cheese, Epoisses, is for the lovers of a truly smelly Fromage. This cow's milk cheese originated during the 18th century in the midst of Burgundy at the Abbey de Citeaux. The cows that produce the milk for a true Epoisses graze for three months in the meadows of Burgundy, after which their milk is coagulated, washed with brine, and finished with white wine or brandy. The dark orange rind hides a silky interior rich with a salty and pungent flavor, great with sweet bread like a buttery brioche or deep-flavored walnut bread.
8.  Comte
From the region of Franche-Comte, this cow's milk cheese melts in your mouth, dissolving into a nutty bite that pairs beautifully with dry white wine. The texture is firm but soft to eat, and the buttery yellow color of the cheese contrasts beautifully with its dark rind.
9. Chevre
Chevre, meaning 'goat' in French, refers to all cheeses made of goat's milk. Chevres are exclusively made from goat's milk and maybe enveloped in herbs or leaves of their region, bathed in white wine, or coated in vegetable ash. The texture ranges from fresh, soft, semi-soft, and cured.
10.  Crottin de Chavignol – AOC 1976
One of the most famous Chevres, Crottin de Chavignol, is produced in Berry's region and derives its name from the town of Chavignol, where it was first crafted. The goat's milk cheese is refined in a bath of Sancerre wine, which is also cultivated in the region.
11. Tome des Bauges – AOC 2002;  Tomme de Savoie
Tommes are traditionally named after the towns where they are produced and generally low in fat since they are made from the skimmed milk left over after making butter. We differentiate between Tommes made with milk from the summer and those composed of winter milk.  In the summer, cows graze in mountain pastures, while in the winter, they feed on hay. The summer milk lends a fruitier taste to the cheese, resulting in very distinct flavors between seasonally produced Tommes.
12.  Neufchâtel – AOC 1969
Known to many as a flavor of cream cheese, Neufchatel has much more noble platforms than bagels. Made in Normandy from unpasteurized whole milk, this cow's milk cheese is handcrafted by letting the coagulated milk hang in cheesecloth for 12 hours. The milk's bacteria will form a layer of snow-white layer of mold around the cheese while it ages for at least three weeks in damp caves. One of the most curious and traditional shapes this cheese comes in is that of a heart. Supposedly this began during the 100-year war when a young French girl gifted her future husband with her heart made of Neufchatel.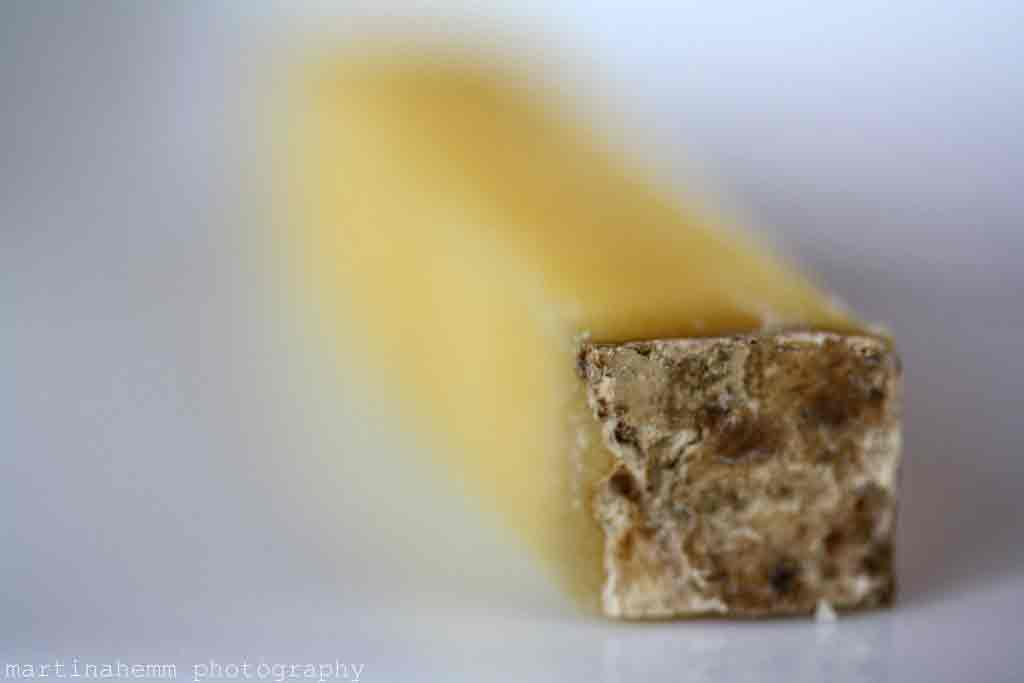 Related Blog Posts